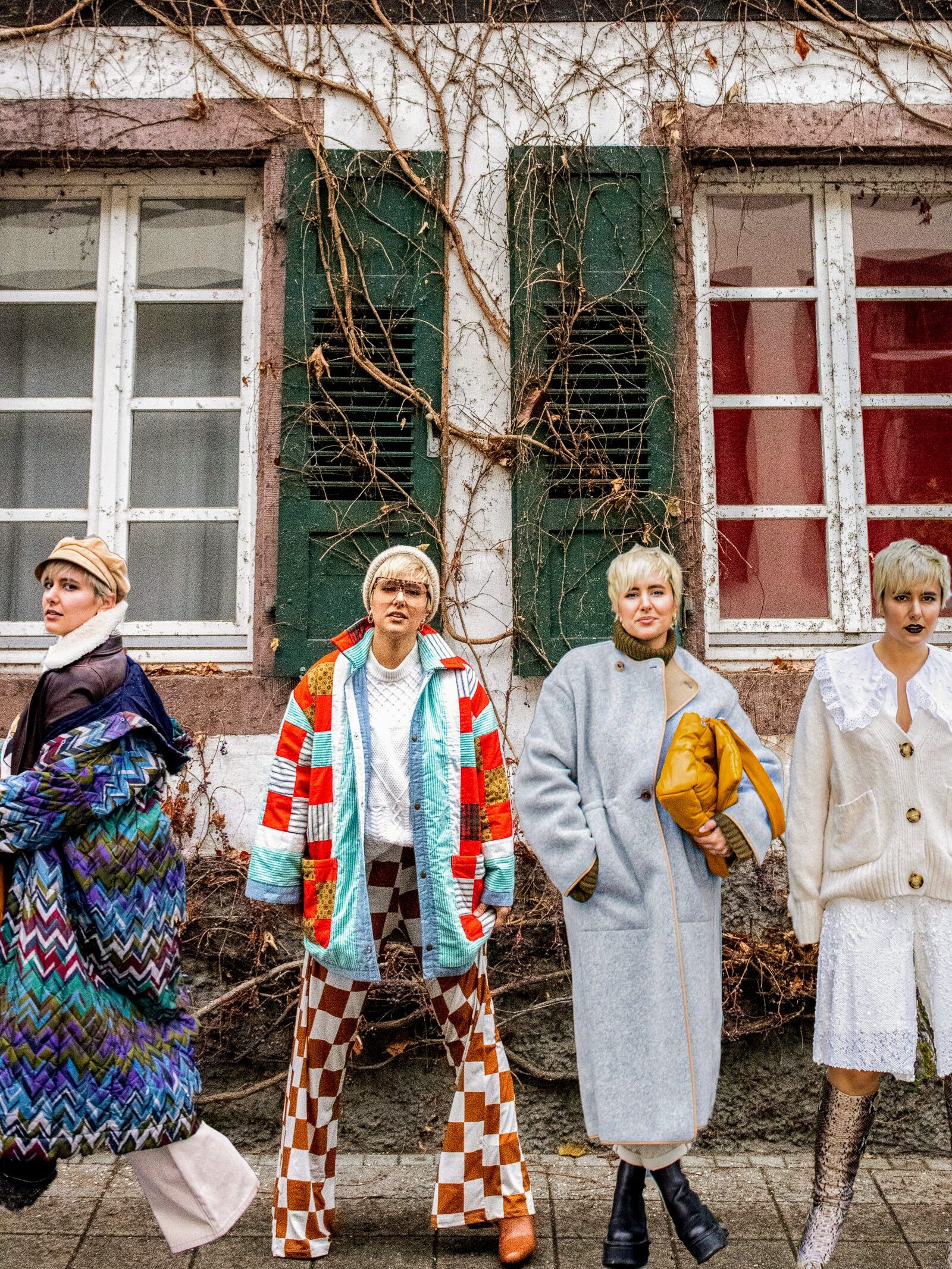 In late November and I stumbled across an 'Instagram Outfit challenge' for the first time. It was a straight forward concept of dressing to a theme for an entire week and this particular one was the 'Rainbow Challenge' and I enjoyed the monochromatic color scheme but what surprised me much more was how nice it was to have a plan for what to wear for the week. I work from home now so it takes extra work to get motivated to get dressed every day but a prompt got me motivated. I also discovered an amazing community of women getting inspired and motivated by each other. So of course I decided to start my own outfit challenge: the December Outfit Challenge.
The Outfit Challenge: How It Worked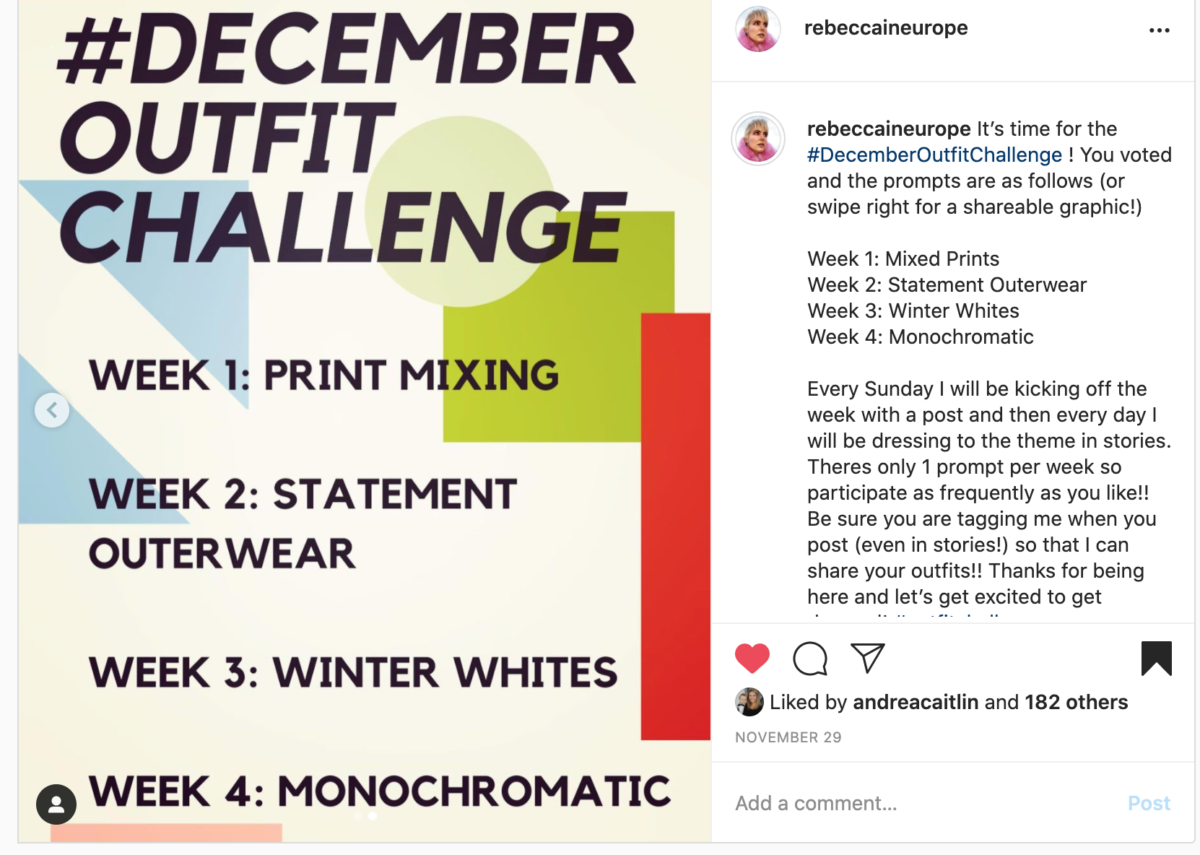 Every week there was a theme for the entire week that anyone could participate in. Week 1 was Print Mixing, Week 2 Statement Outerwear, Week 3 Winter Whites and Week 4 Monochromatic dressing. I personally committed to sharing my outfit every day on insta stories and dressing to the prompt Monday through Friday. Daily I was sharing my outfits on Instagram since August and that routine was keeping me sane in 2020. I also created editorial content for my feed (like usual) and did daily tiktoks during the challenge. It was great fun and you better believe that there is more coming in 2021 as well. Here are my favorite looks from each week.
The outfit challenge was a great success. The feedback was clear, that people loved seeing other people's outfits as much as they liked seeing mine. We were finding new ways to wear items in our wardrobes that weren't part of our normal rotation and this was inspiring each of us to try new things and make the most out of our wardrobes. Love the idea? Find me on Instagram and start joining in the fun.
Outfit Challenge Week 1: Print Mixing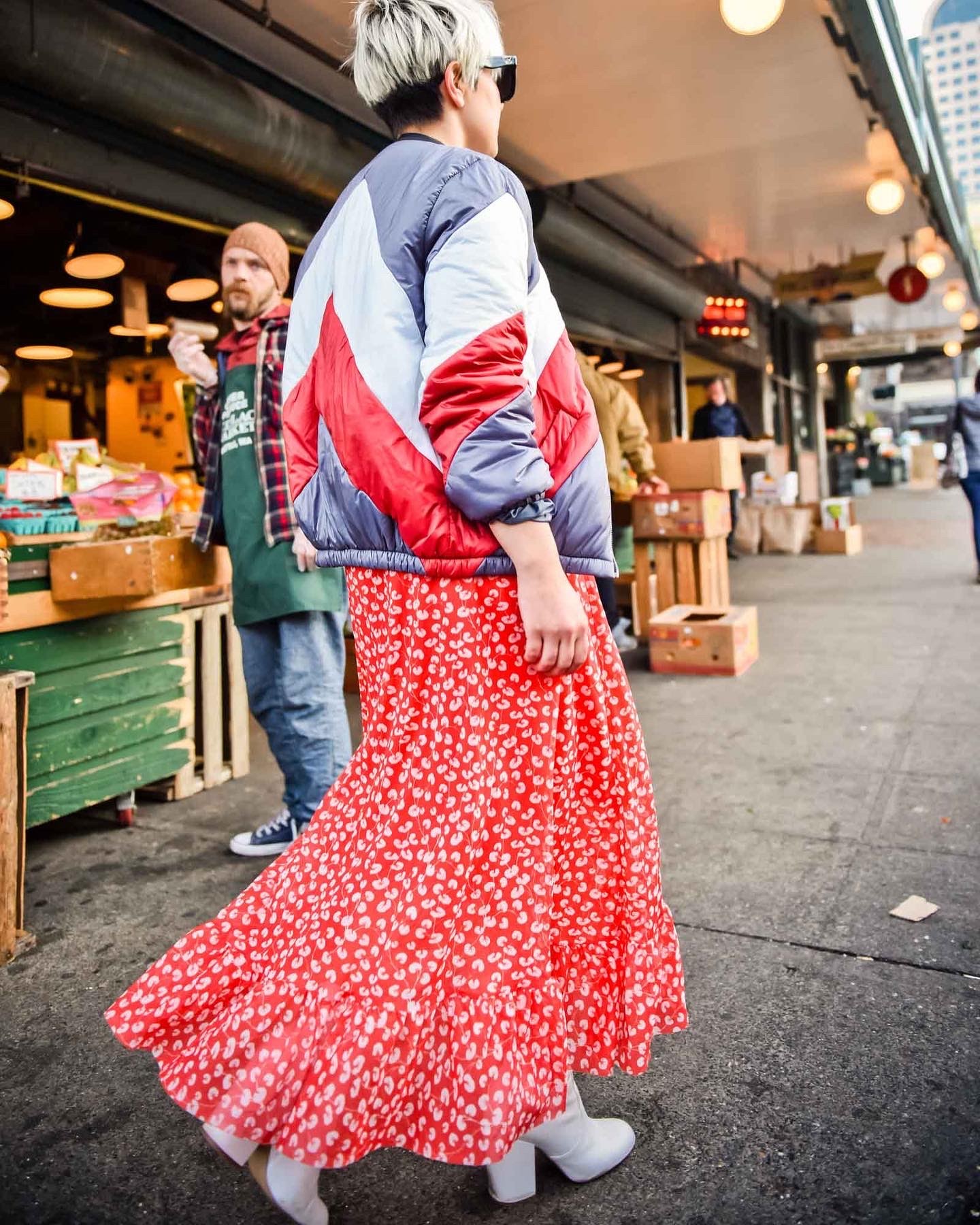 The first week's prompt was a fun one and I was creating more videos even than static posts of my mixed print looks. Printed looks are an easy way to build an outfit by combining similar color families and patterns. The inspiration struck in such a way that I ended up adding a heavy video element every day into my posts which made them even more enjoyable. Looking for more Print on Print inspiration? Try this post as well as this one.
Outfit Challenge Week 2: Statement Outerwear
This was a week I was absolutely ready for. Moving from Seattle to Germany this year if there is one thing I have a surplus of it is outerwear. Although I do have to say the German weather is QUITE a bit colder which helped me justify a few new acquisitions this year which were featured this week.
This week coincided with receiving 2 new Psychic Outlaw quilted coats which inadvertently turned this into a week of 'Statement Quilted Outerwear.' The other feature item was this new Rodebjer reversible wool coat which has become my go-to cold weather coat for this winter.
Outfit Challenge Week 3: Winter White
Winter white was perhaps the most restrictive prompt of the entire month however it still turned out well. This prompt forced me to full out quite a few items I hadn't worn in a while and to make full use of the white items in my wardrobe.
Outfit Challenge Week 4: Monochromatic
Colorful clothing is something that brings me so much joy so wearing head to toe saturated color makes me very happy. The monochromatic week of the outfit challenge was one of my favorite and if you watch the youtube below you can see all of the week's looks.
If you loved seeing the December outfit challenge in its entirety, follow along for more!