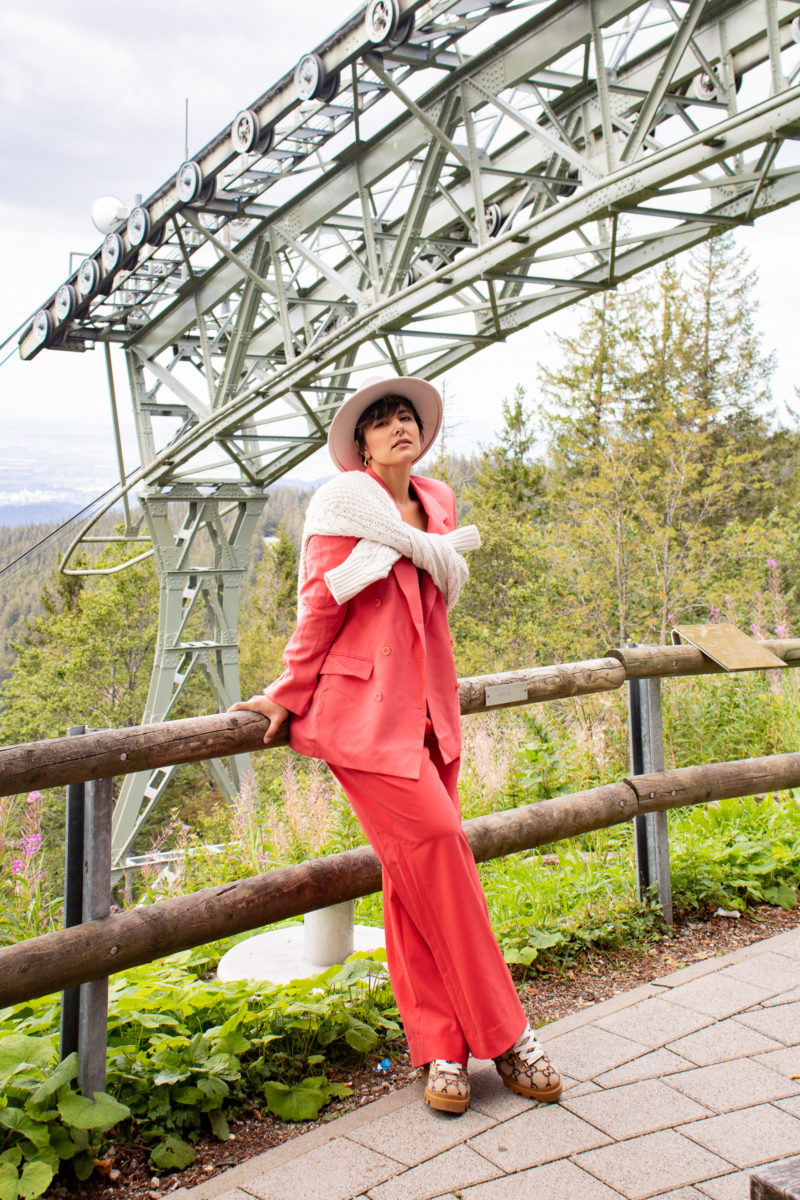 This past weekend my husband and I took a trip up on the Schauinslandbahn which is Germany's longest cable car to the top of a mountain. The weather had started to turn a bit in Germany so on a whim I threw on a new chunky cable knit sweater for the drive up. I also packed 2 outfits I was hoping to capture on the trip, a coral colored suit and a floral dress, all paired with my favorite wool Gucci hiking boots because I didn't want to lug another pair up the mountain.
The trip up was a delight. The views from a cable car moving through the trees, over the hills and up the mountain was so very special. I was a bit surprised that the temperature hadn't warranted a clothing change on the way up and it certainly didn't when we got to the top.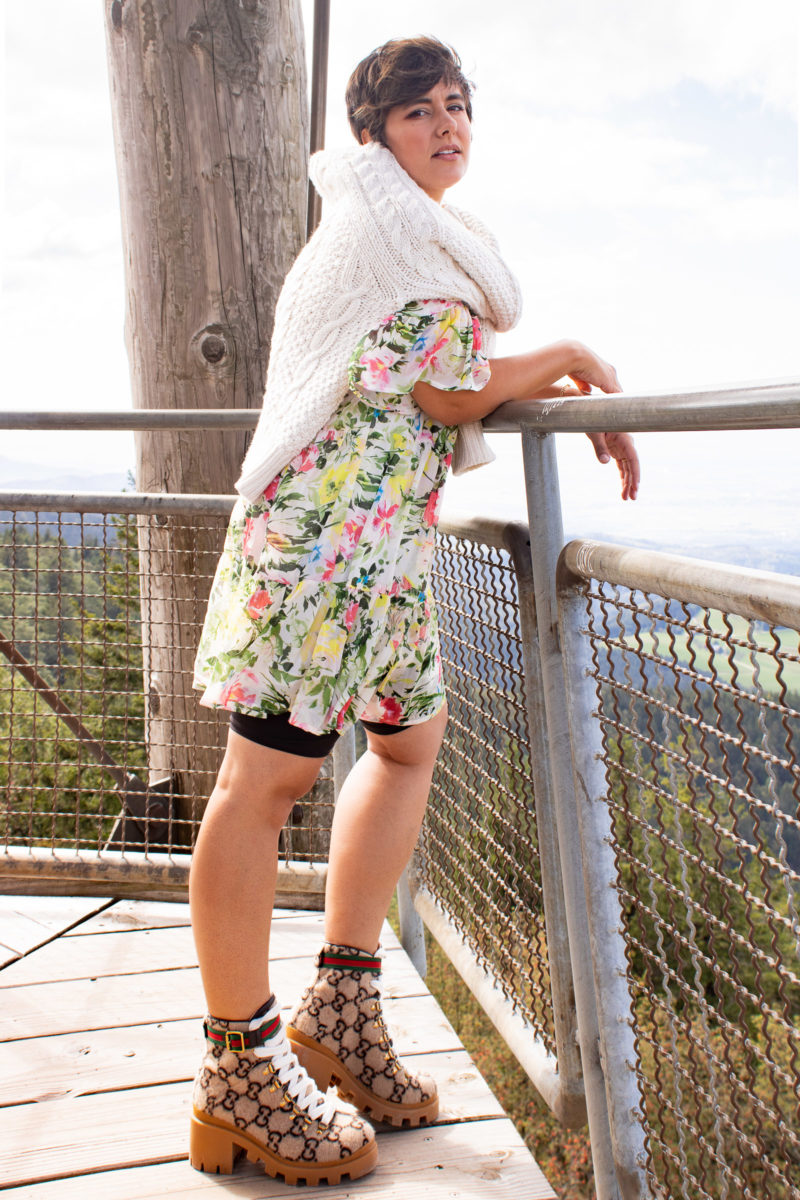 Once we reached the end of the cable car it was a short hike to a lookout tower with the most incredible views of Freiberg and the German countryside. It was there I changed into an H&M floral dress but I was a bit cold, so the un-planned sweater ended up becoming part of the outfit wrapped around my shoulders. Mind you, I had bike shorts on, as you ca see, and I will not apologize for them peeking out. I WAS hiking after all.
After our lookout we returned to the cable car building and had a beer looking out over the countryside from a different vantage point. The chosen outfit for this location was a mismatched coral suit with a nude hat. Again, somehow the sweater ended up getting wrapped up in this look as well and then it was fully re-donned after the shoot was over.
The moral of the story, it may not be full sweater season yet but an unplanned sweater can be a hero piece when you need something tied around your shoulders for extra warmth. The particular sweater I used was a H&M sweater inspired by vintage fisherman's sweaters, so if you can find one of those instead that will also work perfectly. Then when sweater season is actually here you can simply take the sweater off your shoulders and pull it over your head. Happy Autumn.