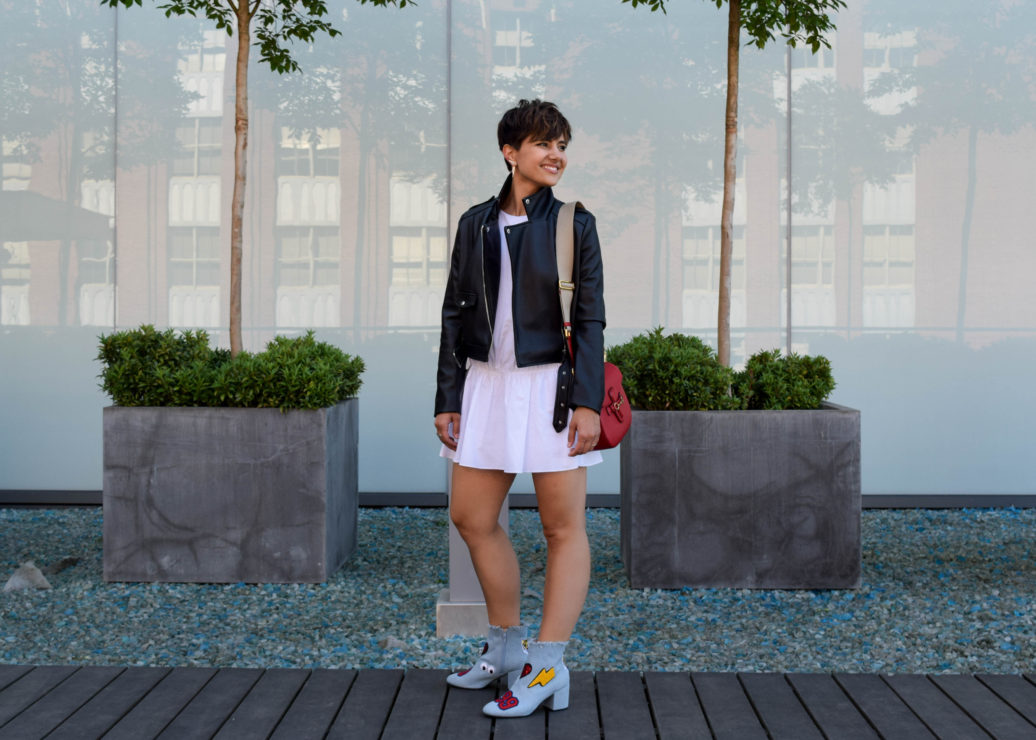 There must be an art to leather jackets as we all seem to be in a constant state of looking for that elusive 'perfect jacket' that goes with everything, easily can dress up or down a look and that feels like second skin when you are wearing it. Finding that magical jacket in a reasonable price range therefore seems impossible, or at least it did until I accidentally found this jacket.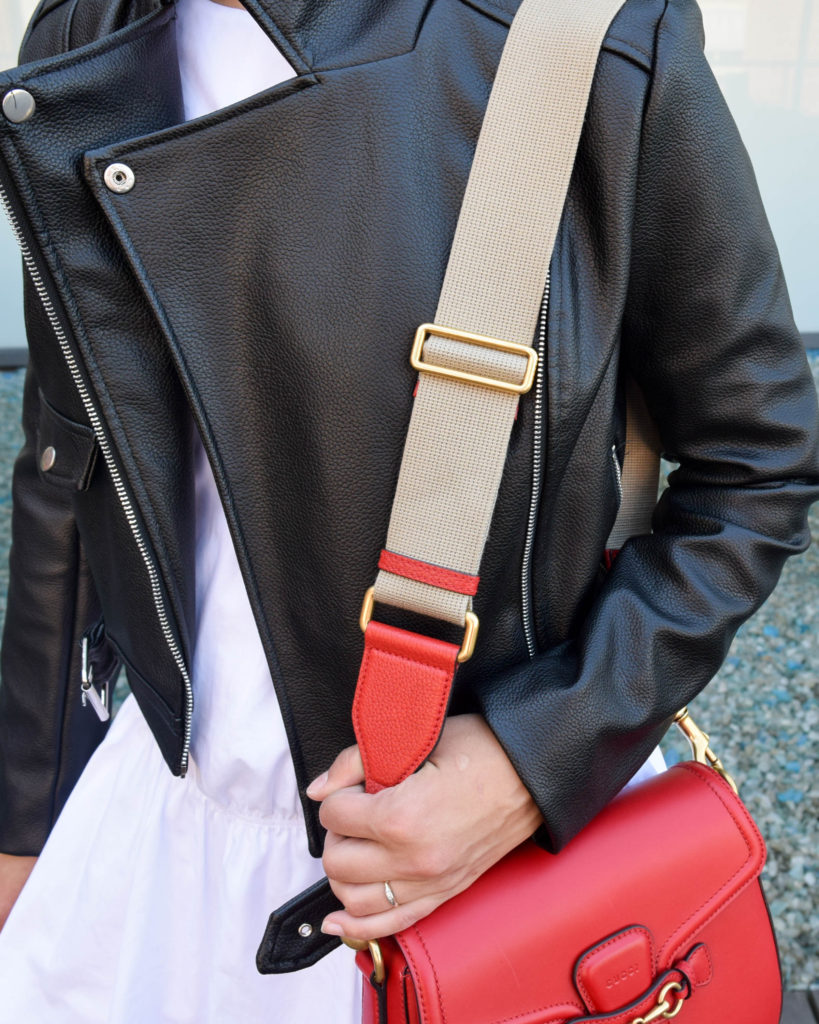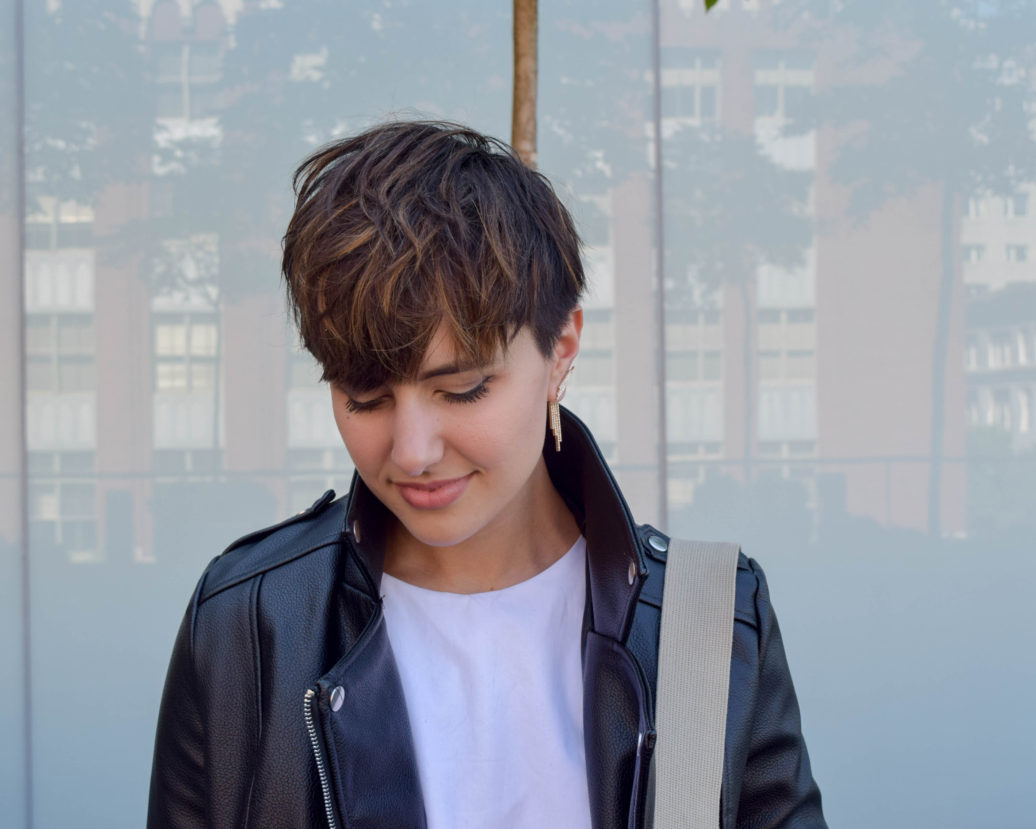 The first step to finding the perfect leather jacket is really knowing what you are looking for: is it a classic straight-off-your-harley moto jacket you are looking for or more of a butter soft draped look? For me it was the former so the stiffness of this particular Missguided jacket was both surprising and very very welcome. It adds an edge to any look that simply feels effortless and while the shoulders are structured like a true biker jacket the cropped shape keeps it feminine and not overpowering as some jackets can be.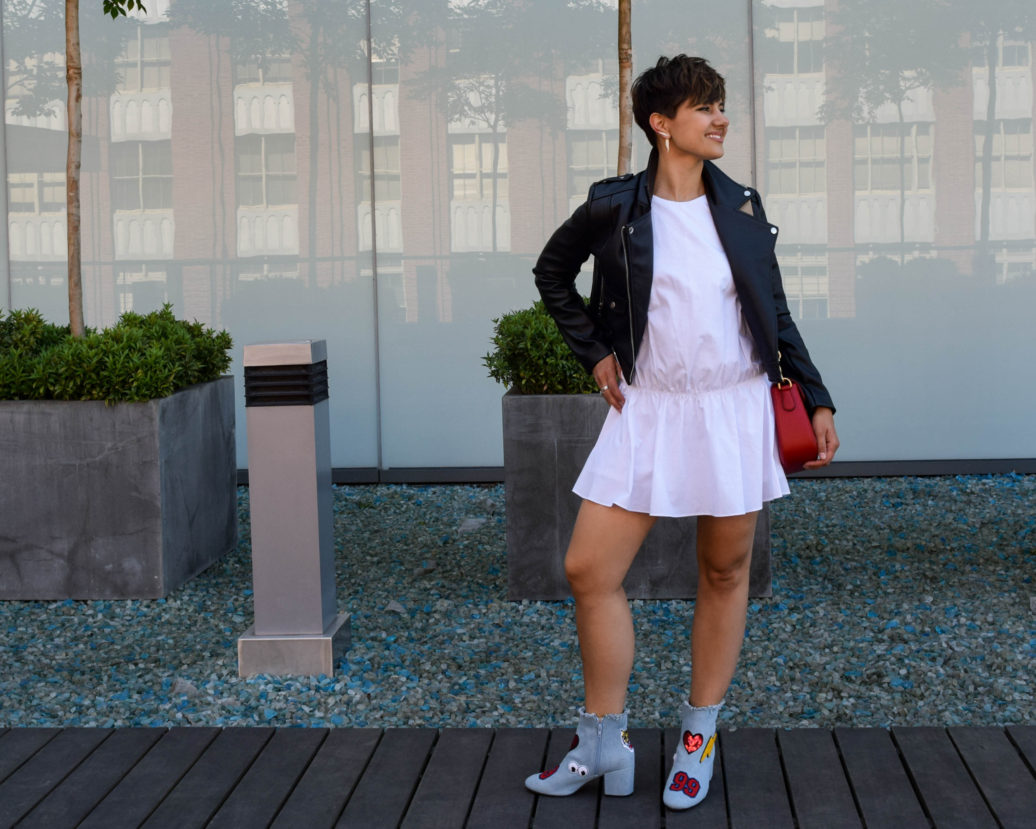 Another question you have to ask yourself: does it really need to leather? We can debate the breatheability of leather versus synthetic fibers but I will tell you this: in order to get a TRUE leather this stiff and structured this would be one HEAVY jacket and it certainly wouldn't be an easy summer go to. In this synthetic form not only is the jacket lightweight but it also keeps the price under $100 which is amazing.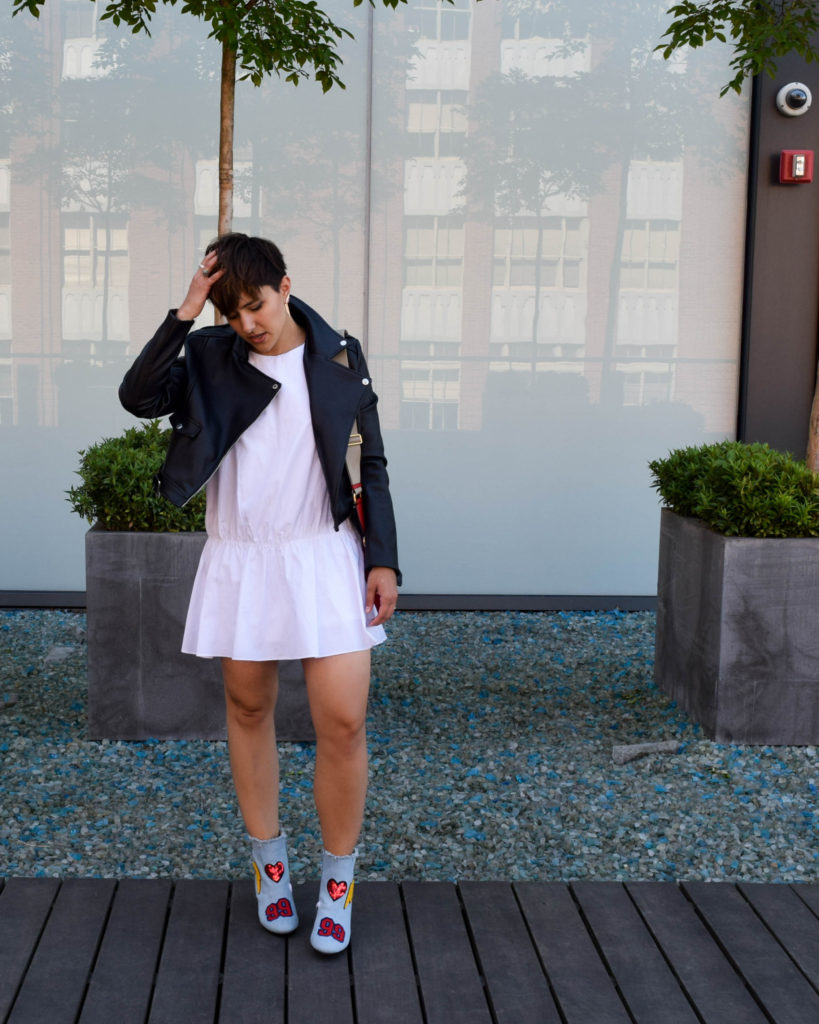 So share the love and share this find with a friend because we all have been looking for this jacket for far too long. Plus with the versatility of a jacket like this no two people are going to wear it the same way so TWIN on and pay it forward because this is the only black leather (non-leather) jacket that you need in your closet.
Thanks for reading!-Rebecca