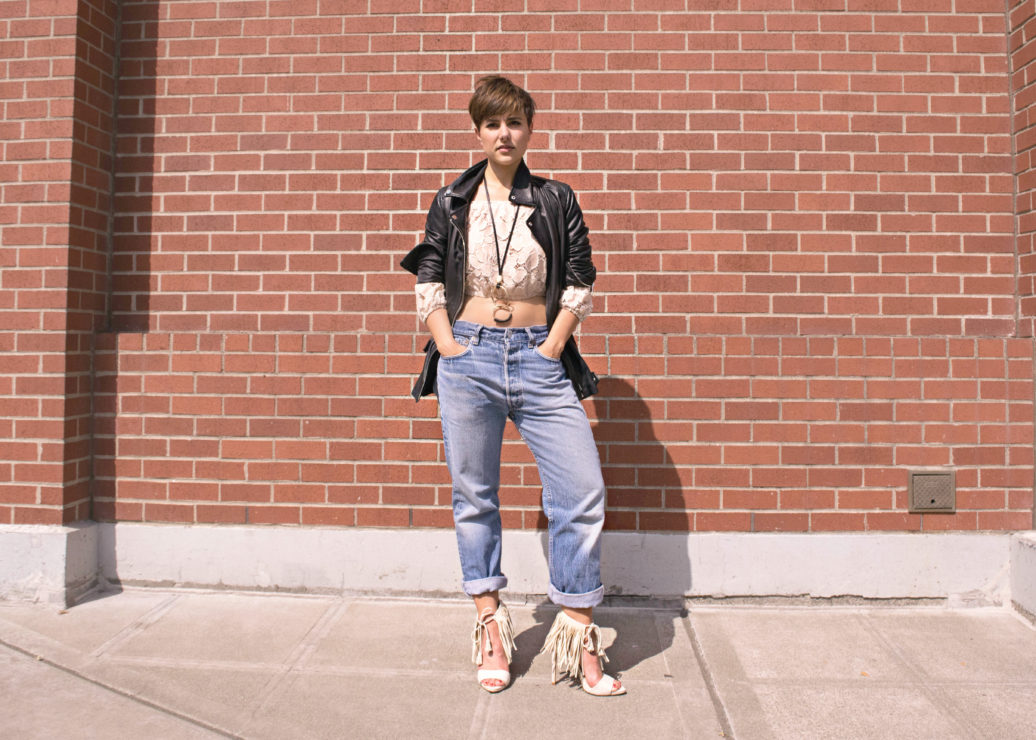 I used to think the 90's never left: ripped denim, oversized plaids have always been in vogue, especially here in Seattle. This season however has reminded me that while some trends have persevered throughout the decades the 90's had a very very unique aesthetic and guess what, it's back.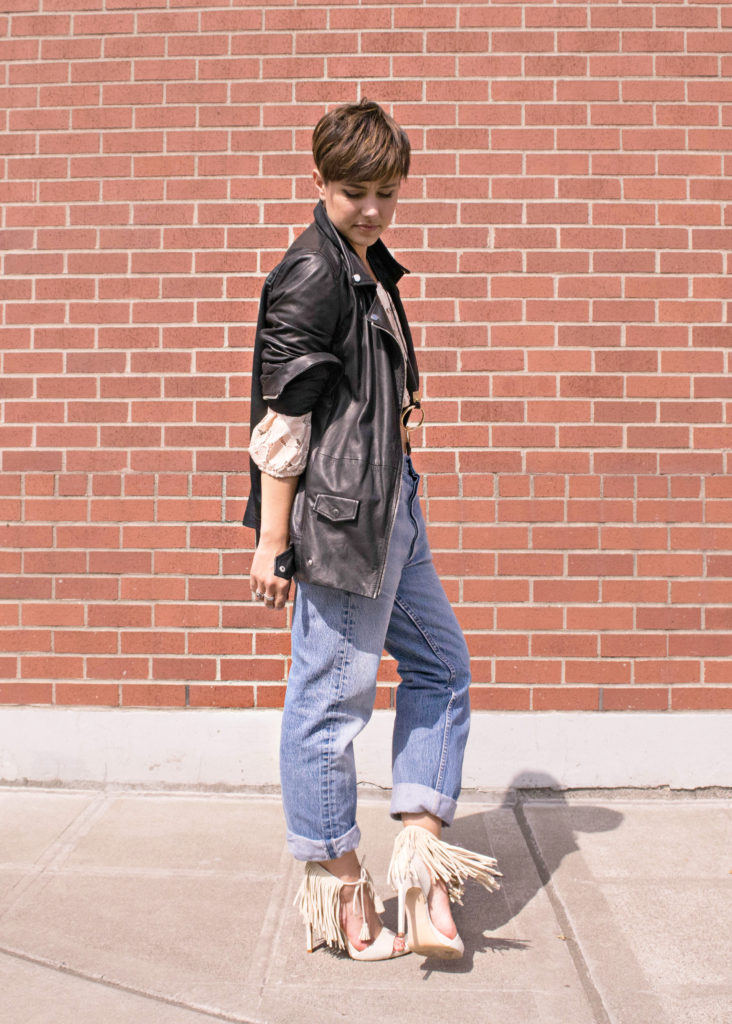 I guess it seems appropriate in the vein of 'all trends come back' that now, over a decade and a half later the 90's are making a major comeback. As a late 80's baby who's formative years were in the 90's I definitely have mixed feelings about this trend resurgence. A part of me is thrilled to be trying trends I really was too young to fully embrace in my early youth, another part of me is a bit hesitant to wear the same thing I did when I was 10 years old. Let's start with what I am THRILLED is re-emerging on the fashion scene.
HELLOOOOOO OVERALLS!!! In the spirit of loving all things one piece (if i could live every day in a boiler suit I would and I may be currently looking for a more wearable version of the Ghostbusters jumpsuit) I couldn't be happier that overalls are back and EVERYWHERE. The more the merrier in my opinion. The next trend I am crazy about is the resurgence of Levi's as the hottest jean label on the planet, go figure. 'Vintage' Levis are popping up everywhere including in the 'original' boyfriend jean style, aka your actual boyfriend's Levis. The beauty in this true borrowed from the boys style that I am wearing today (vintage men's Levis check!) is that is perfectly balances out another 90's trend, the crop top.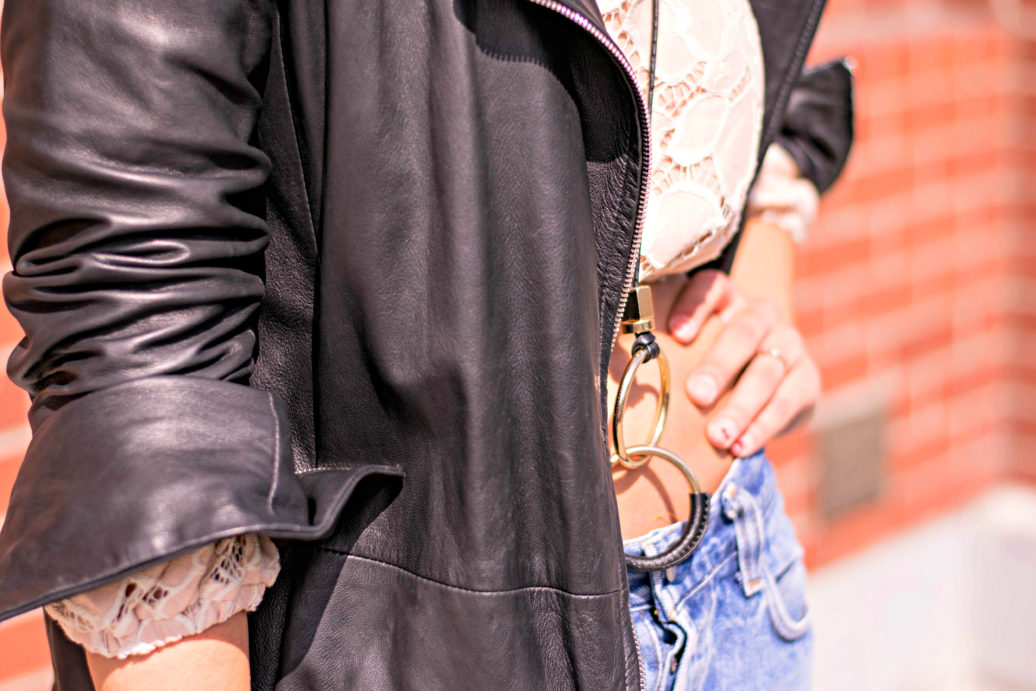 This Tularosa number checks all the 90's fashion boxes in one fell swoop: blush tone, lace, off the shoulder and cropped. Drop the mic, go home, this is the IT 90s item. Rather than pairing it with a short swing skirt and making this UBER girly I opted to have a true 90's juxtaposition of the crop top with my low slung denim. With an oversized leather jacket thrown on for good measure I am participating in the crop top trend without going whole hog, there is only so much skin that really should be shown outside of a pool party. Modern Celine inspired jewelry and a pair of fun fringe sandals help to modernize the look a bit however the trend really is head to toe nineties so embrace it, own it and let your inner 90's baby revel in all of these trends from our childhood. Stay tuned for even more 90's inspired looks because trust me, this trend isn't going anywhere.
How do you feel about the nineties comeback? Let me know in the comments below! Thanks for reading!-Rebecca