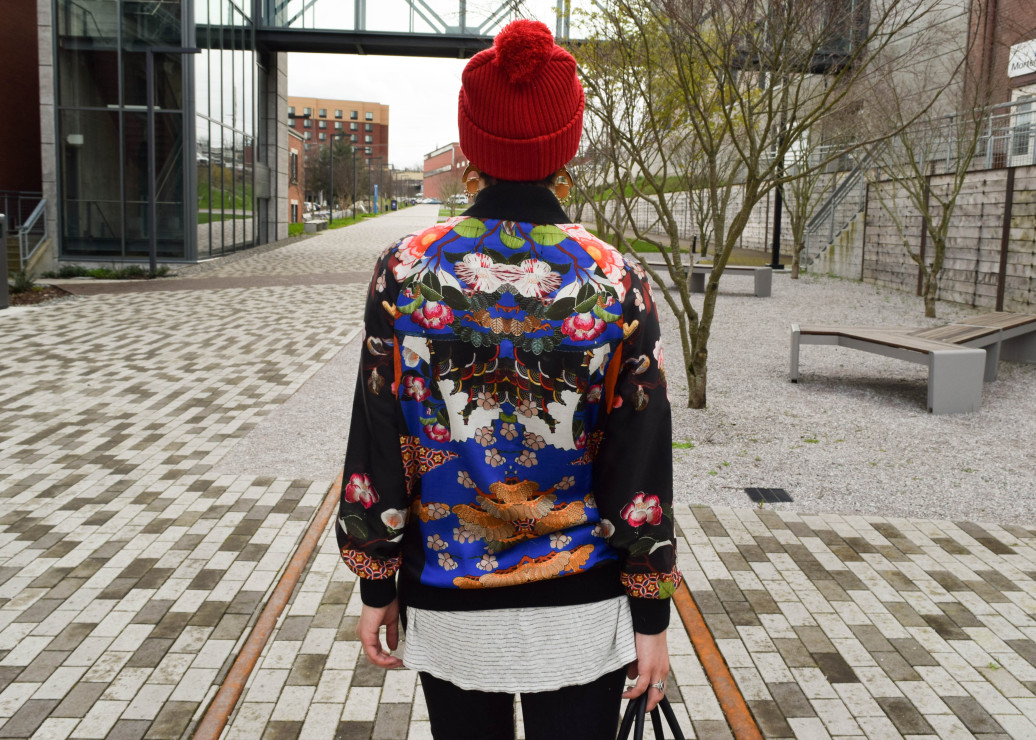 Bomber jackets are undeniably the hottest item you can have in your wardrobe in 2016. From Saint Laurent, to Chloe to Gucci bomber jackets are all over the runways in various cuts, prints and levels of embroidery but that particular style is only now starting to trickle down high street and fast fashion retailers. Instead you are probably still seeing the more menswear military bombers still prevalent in your local department store but what we all seem to forget with a trend as hot as this is bombers were also popular a few years ago and you probably have a great example of the trend still in your closet.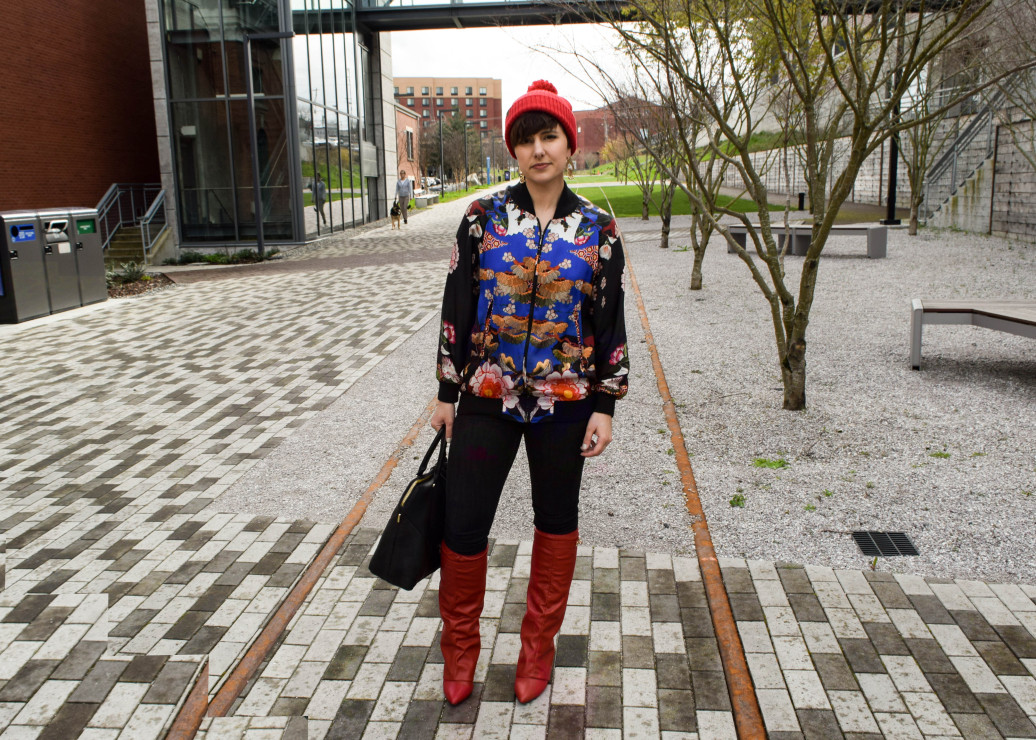 If you will think back with me to two-ish years ago you will remember  that bombers were having a moment then too, not quite at the level they currently are, but a trend nonetheless. At that time the big trends were tropical prints and dare I say a bit of bling as well as all over patterns like the one I am wearing today. This season the trend is more military, kitch-inspired bombers made out of nylon with patches and pins. Emerging as a trend again are the embroidered bombers also with eastern motifs and yes again a bit of embellishment. So that Forever21 beaded shoulder bomber really isn't too far off from what we are seeing on the runways today, neither is tropical all over print bomber you almost got rid of last season (speaking from personal experience.) My point here is we could wait for the trend to 'trickle down' so that we can buy something under $400 that isn't a puffy nylon military inspired bomber OR we could dig out an old standby and give it new life, your choice.
Of course if you already donated your old bombers or would still like to invest in a new one I linked some of my favorites at the bottom. Also, the military menswear bomber isn't so bad either, it just is a bit too EVERYWHERE for my tastes, but if you love it I will not judge.
Thanks for reading- Rebecca