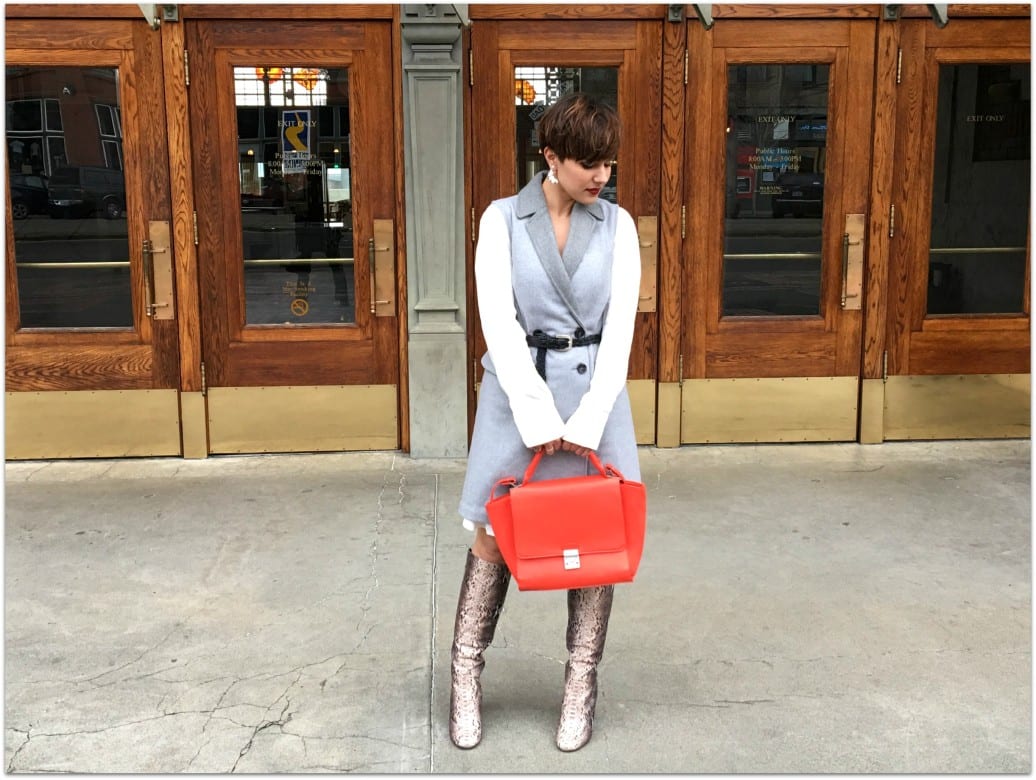 Wanderlust: There is something about a new year that seems to always re-ignite that passion for travel in us. Perhaps it is because it is one of those priorities that we never actually make time for, it simply never fits in our busy schedule. Maybe it is because of the desire for growth that we all experience at the year's beginning and we know that seeing new places and being a global citizen can help facilitate that growth in a way nothing else can. This year I didn't make New Year's resolutions but I did resolve to make traveling a must instead of a might and I plan on sticking to that.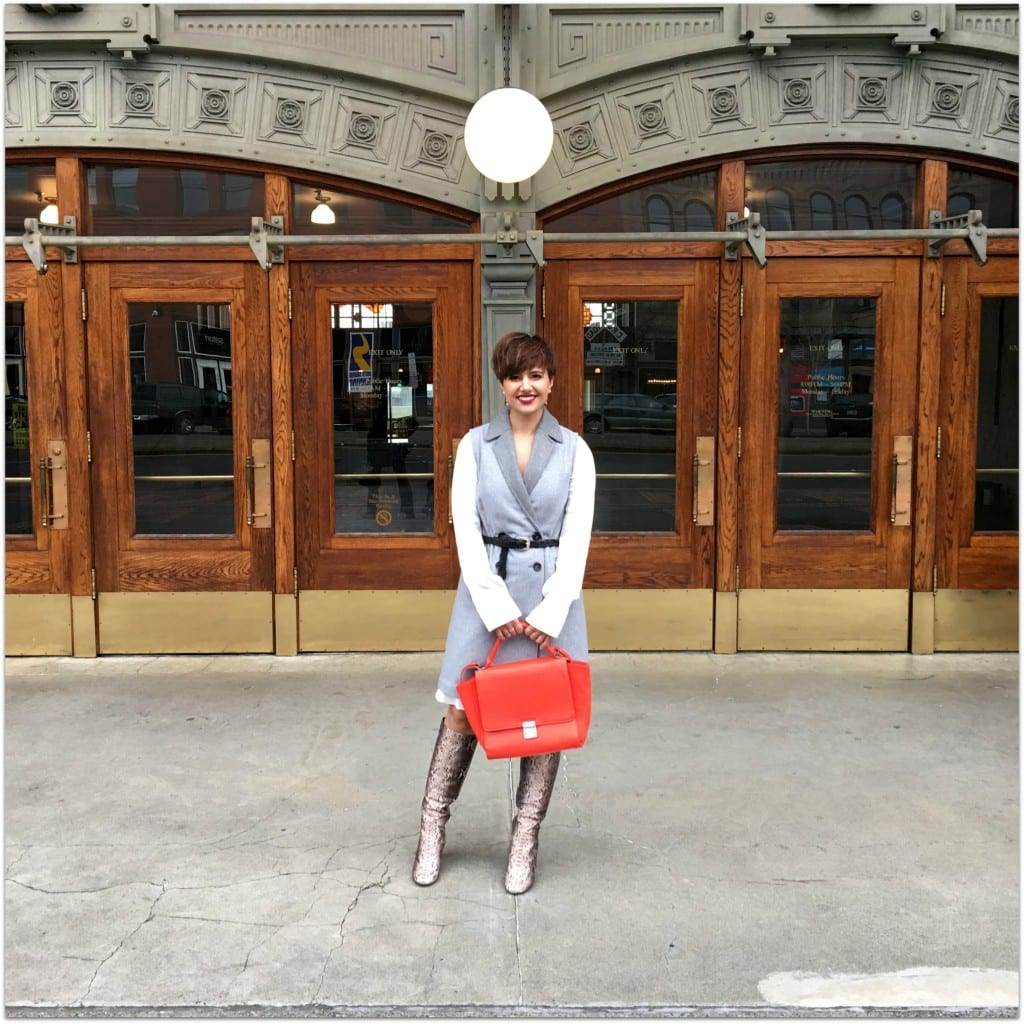 As fellow fashion lovers we know that one of the perks of traveling is this magical thing called a 'travel wardrobe.' Perhaps I have been watching too much Downton Abbey but it isn't old fashioned to travel in outfits that are different from your everyday. As an American and ESPECIALLY as a Seattleite I am keenly aware that our norm of dressing down for absolutely every event is not the norm worldwide which is why today's look is about chic train traveling very much inspired by both modern street style looks as well as ladylike staples.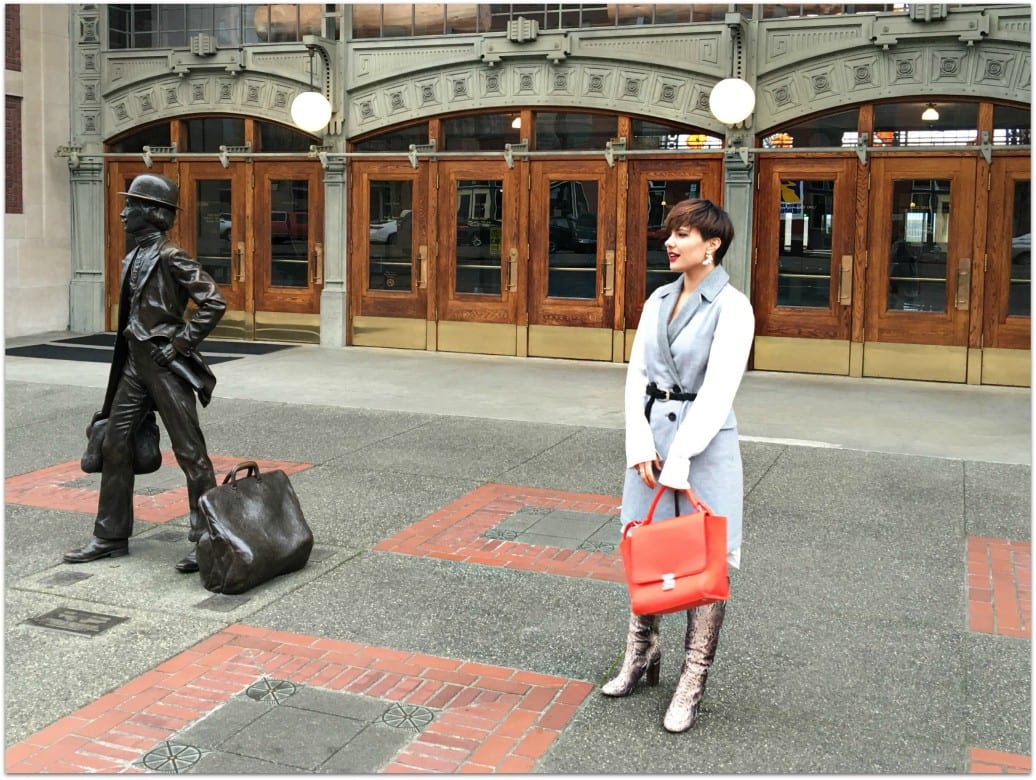 A great coat, a great boot and a red lip, what more could you need? Well, swap that coat for a long vest and layer it over an easy and comfortable dress and you need nothing else. I am fully on board with this season's menswear long vests and while they are great with a pair of trousers I love playing with the masculinity of the piece by surrounding it with other feminine elements. Snakeskin is huge for this Spring and will be again for next fall so these statement boots will not only keep me on trend but the classic shape and height will ensure they also stand the test of time.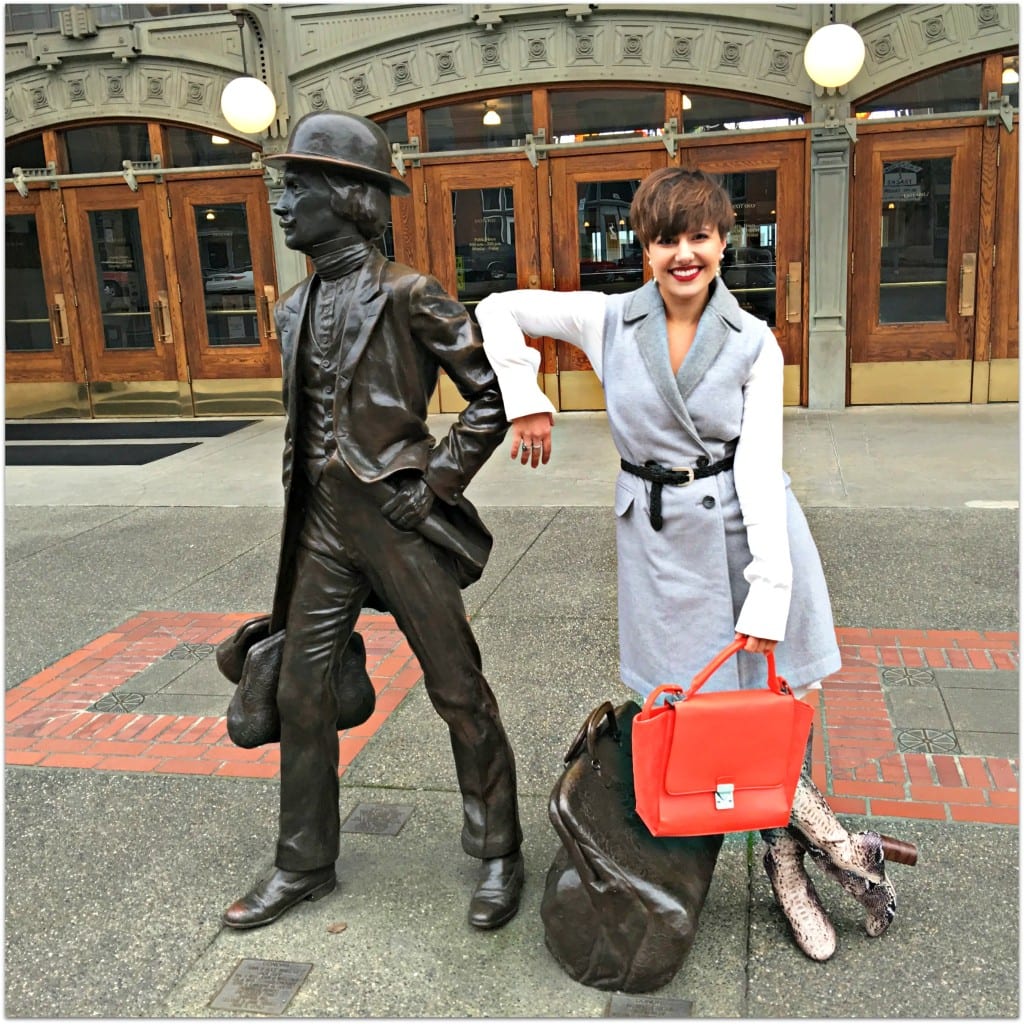 There is something about travel that also makes me crave a hat to top off my outfit however I have yet to find just the right one for this particular look so stay tuned as hats are coming back in a major way this year.
Where are you planning on traveling this year? Let me know in the comments below & thanks for reading!
-Rebecca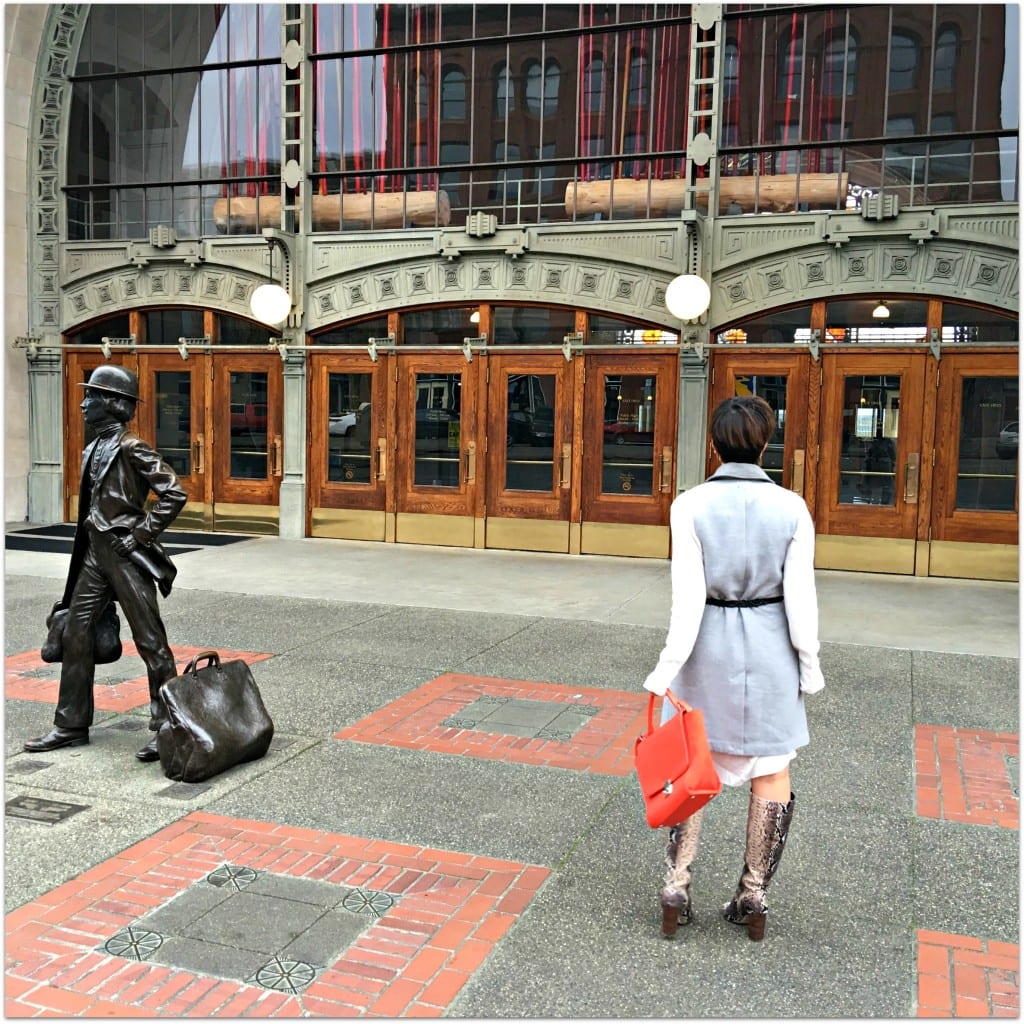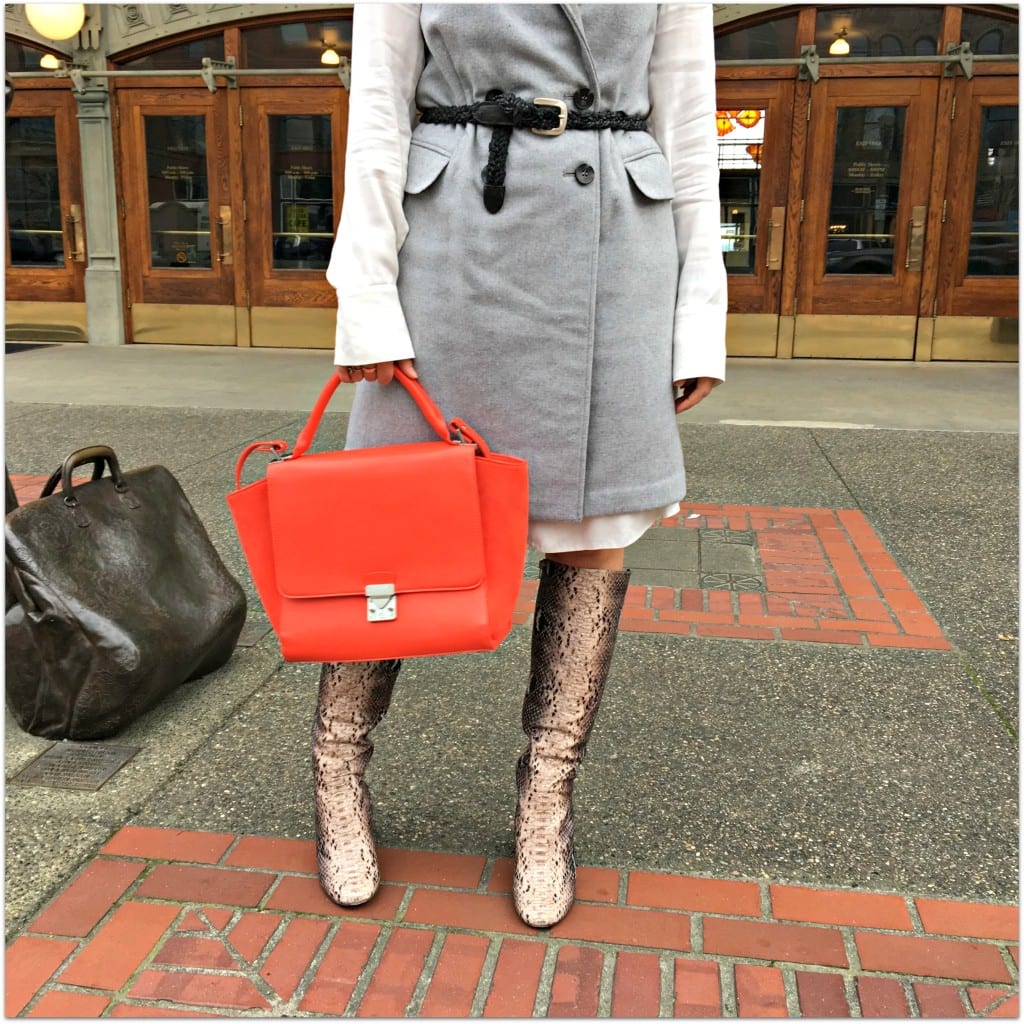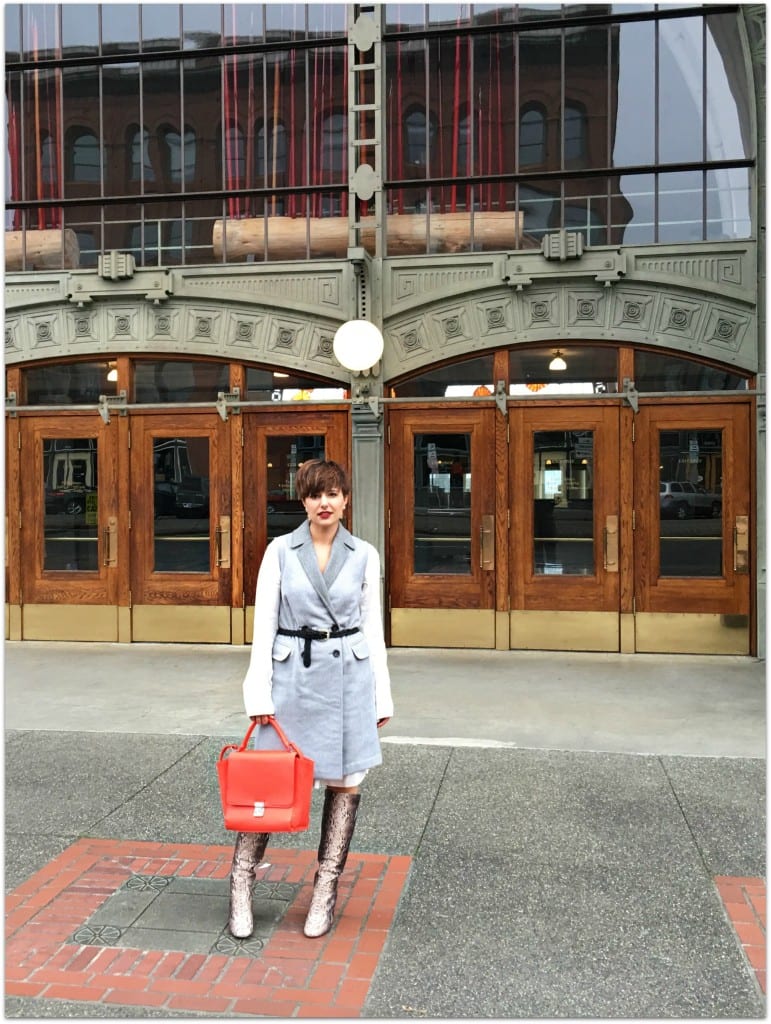 ---
---