You can have anything you want in life if you dress for it.- Edith Head
I love this quote by Edith Head which inspires women to do things like dress for the job they want and to express who they want to be through their outfits. Sometimes having the appropriate clothing can actually be less of a vanity component of ones life and can instead be something that prevents them from doing something that they want such as in the case of a job interview. Having the appropriate clothing, being able to present oneself professionally and being able to leverage networks of people to connect women in need of work with the jobs that they desire is what Dress For Success is all about. I couldn't think of a more relevant and impactful organization that leverages the empowering ability of fashion . That is why I couldn't be more excited to participate in Shopstyle's Dress For Success event where bloggers are banding together to donate 10% of their blog's proceeds to support Dress For Success on the 8th & 9th of December.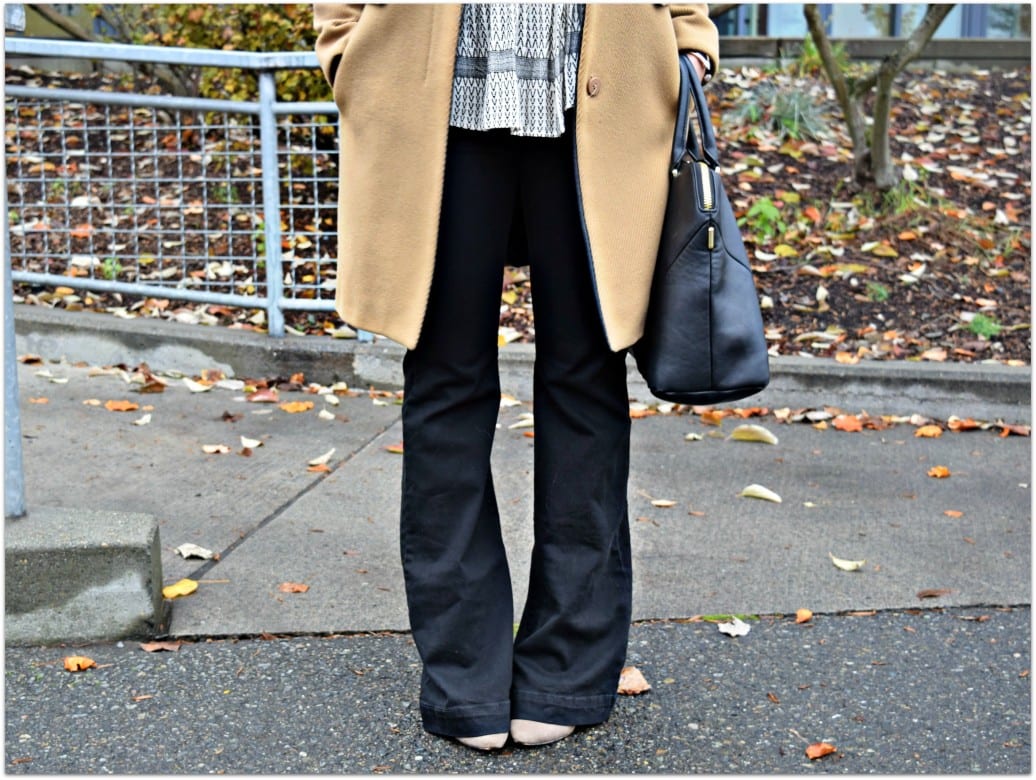 While Dress For Success sounds simply like they provide women with work and interview appropriate clothing that only scratches the surface of the invaluable services they provide. From resume and interview coaching to networking they fill in the gaps from searching for a job to employment. I encourage you to find more about this incredible organization and read first hand accounts of how much impact they are having on so many women's lives at www.dressforsuccess.org.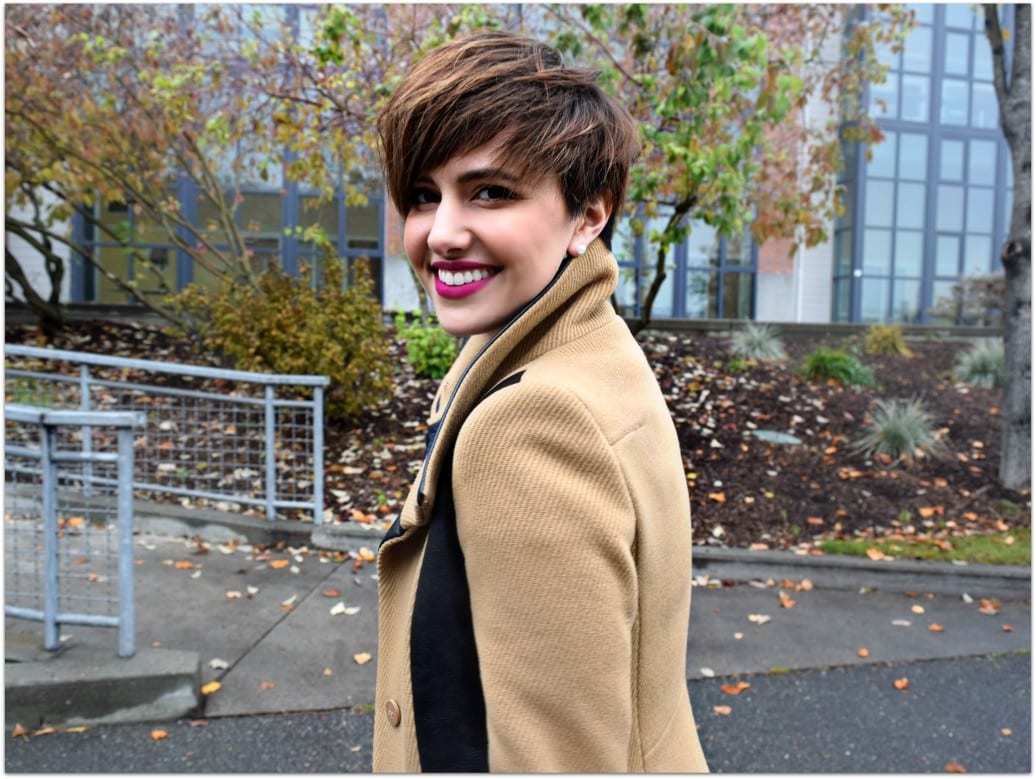 For this particular initiative Shopstyle asked bloggers to wear a 'Power Outfit' and share people in our lives who have helped get us where we are. I normally push the envelope pretty regularly with my outfits but that doesn't mean that is necessarily what I wear to work every day. Even though I do work at a Fashion Company I too have important meetings and need to dress appropriately so today I am wearing an easy go-to outfit of black flare jeans, a nice blouse and a statement piece of outerwear; all to often my default look for a regular day at the office. While I personally feel more confident and powerful in something bold and colorful sometimes that boldness has to be expressed through a lip color and the shape of a classic piece like a coat rather than through a flamboyant top or pant. See all of the bloggers participating in this particular initiative and their outfits HERE.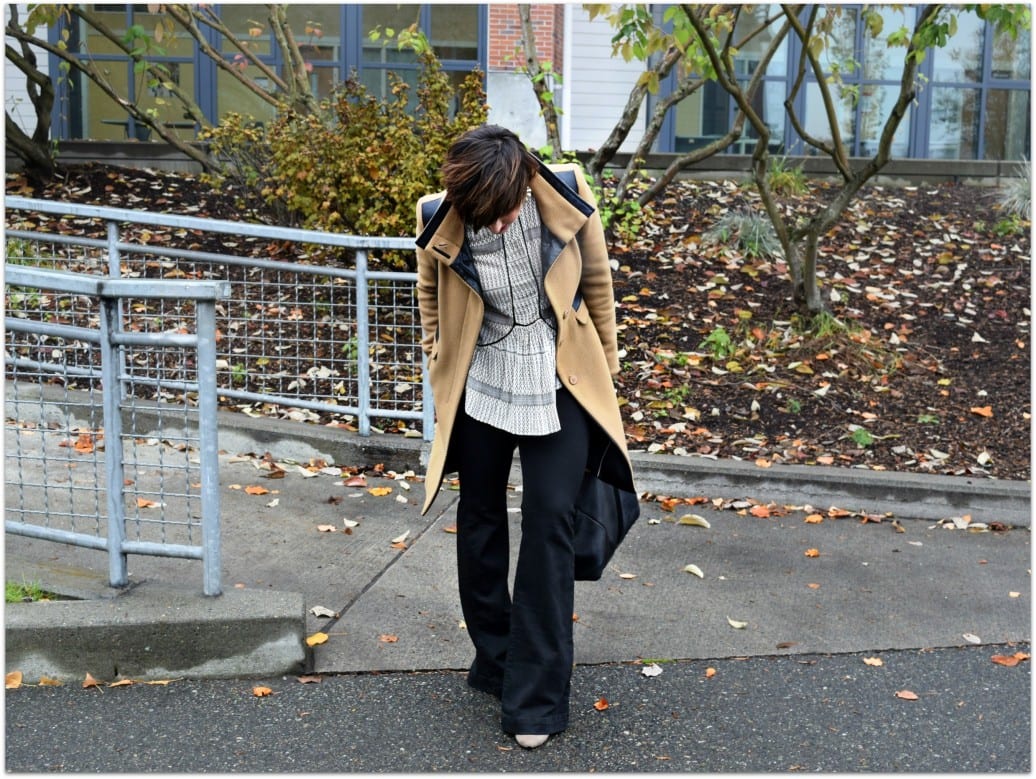 I would be lying if I said I got to where I was as a professional or as a blogger on my own. Along the way there have been so many supportive people, mentors, friends who lent their expertise, coached me for an interview or shared their time and knowledge with me. So much of blogging you learn as you go and I have been so fortunate to meet and become friends with so many bloggers willing to share their journey, their challenges and their insights with me. Professionally I work at a company where you can reach out to almost anyone to learn about their job and how to 'get there' from where you are currently. I value that so much and have had multiple mentors, men and women, who have coached me from job to job to get me to where I am today. If there is one piece of advice I can give in that area it is start the conversation, don't be afraid to reach out and ask for guidance, you never know what doors may open as a result. Also surround yourself with the people who build you up, inspire you and motivate to try for more. It is much easier to believe in yourself when you have a bench of cheerleaders rooting you on in your personal life so make sure you have those people in your life and not the opposite.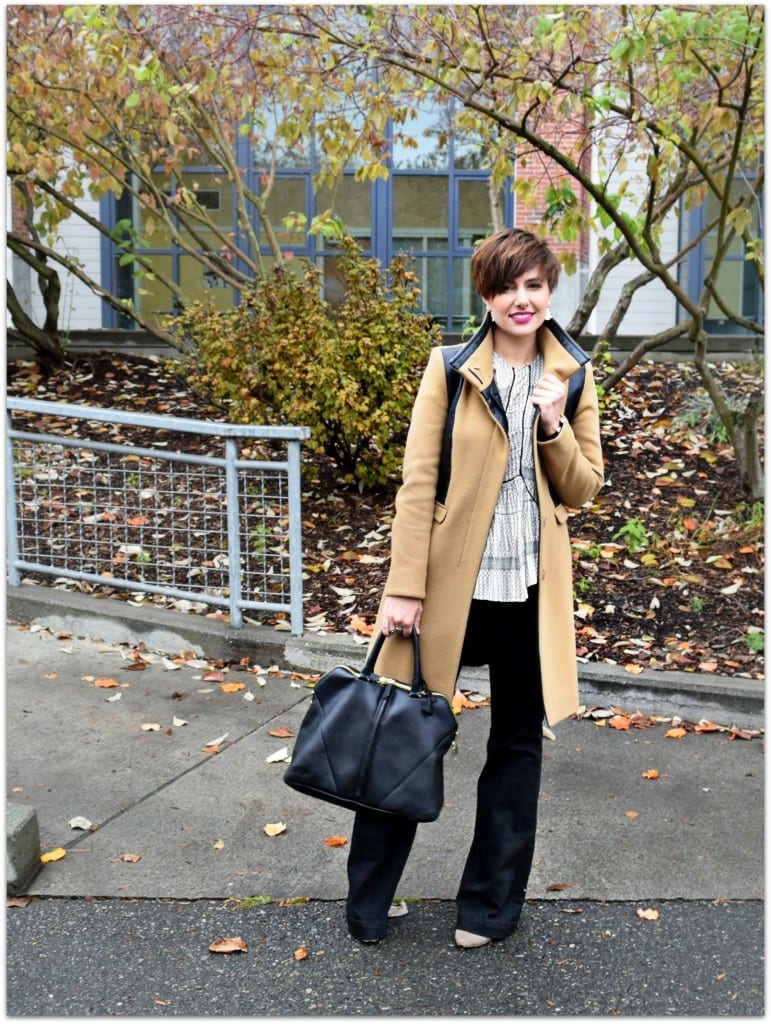 Thank you so much for participating in this fantastic collaboration with me today and for being willing to learn more about an amazing organization helping women in all of our communities. Use the links below to read more about Dress For Success, to see more bloggers that are participating in this event and hear their stories, or if you want you can read the nitty gritty about how this whole collaboration is being executed. So be inspired! Tackle your dreams and help those around you to pursue theirs as well.