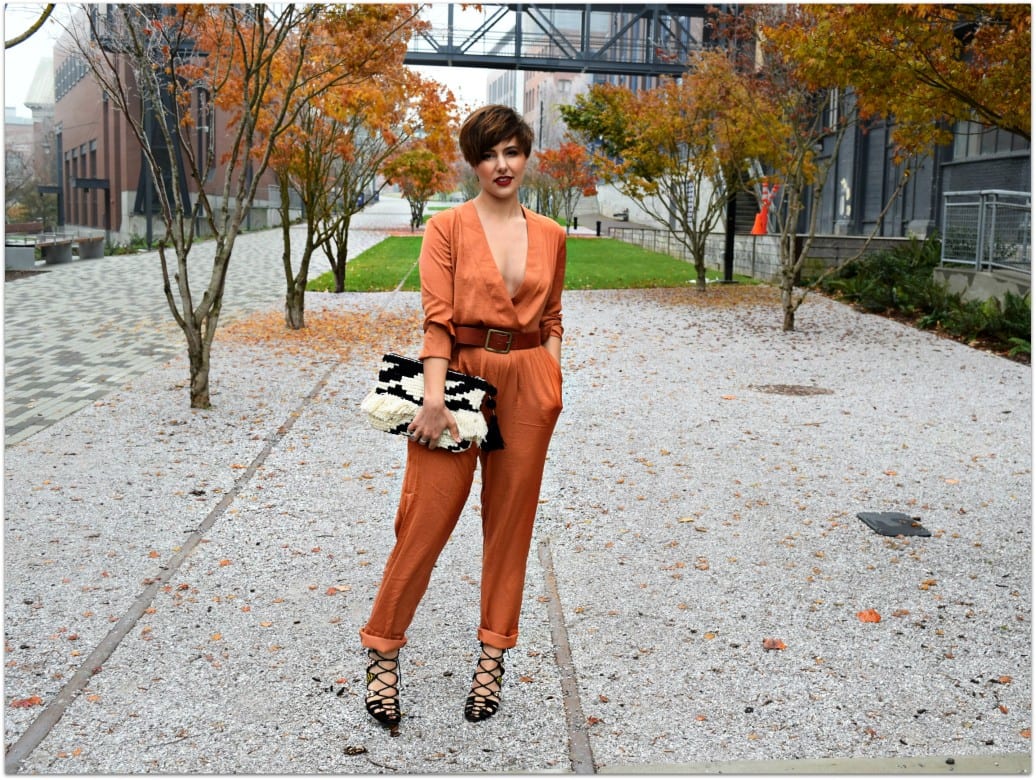 We are all guilty of this, myself included: the holidays come around and after subsisting on cookies and pie for a whole month we find a mini dress that seems most likely to suck in our holiday body that also feels festive/will make a statement (AKA it is covered in sequins.) Not only am I guilty of this I also LOVE sequined covered clothing so I probably have one too many of the aforementioned dresses in my closet. This year though I plan on standing out from the crowd, saying NO to body shaming and only wearing things that squeeze my stomach into oblivion and instead I will be wearing this stunning copper jumpsuit that hides nothing and makes me feel like a million bucks.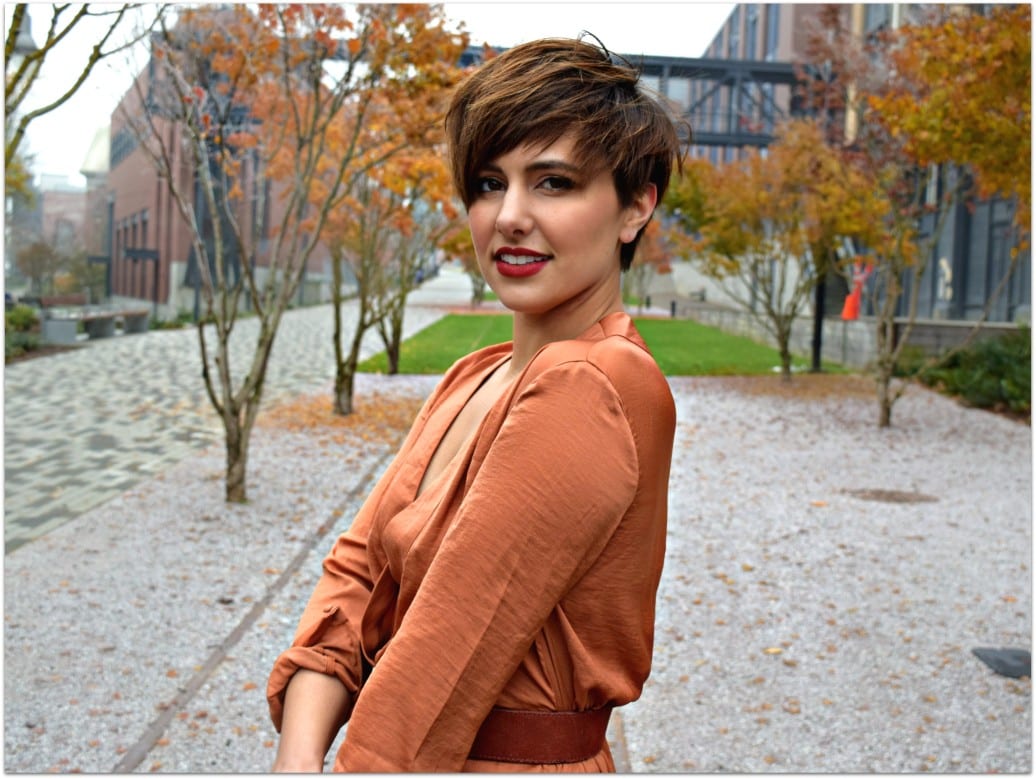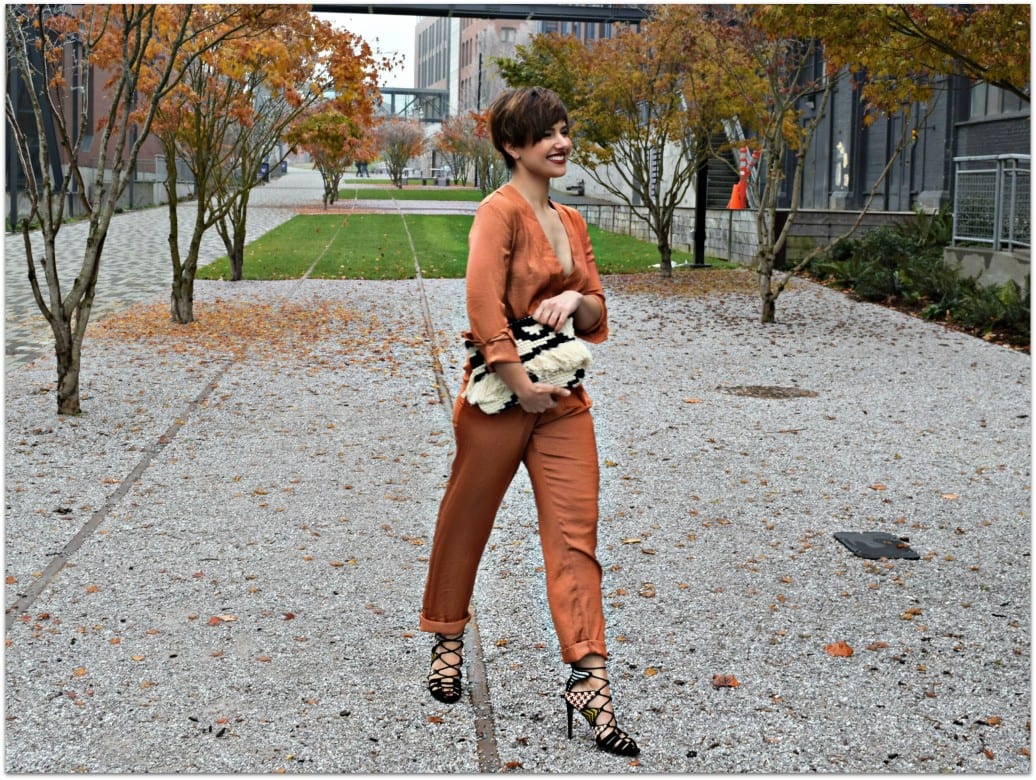 I am a woman who LOVES a good jumpsuit so when I found this Fifth the Label amber stunner I couldn't resist! It was dressy with a deep V in the front (that you potentially could pin together if you are feeling more conservative,) a great loose pleated leg that is both flattering and comfortable and a rich metallic sheen that is perfectly festive and ready for a party. This jumpsuit isn't bedazzled or made of bandages (although I wouldn't say no to bedazzling let's be real) but it is classy, unique and a great item to then pair your favorite statement clutch and heels. Add to that an amazing rich lip color like this Viva Glam from MAC and you are party ready without having to suck in anything.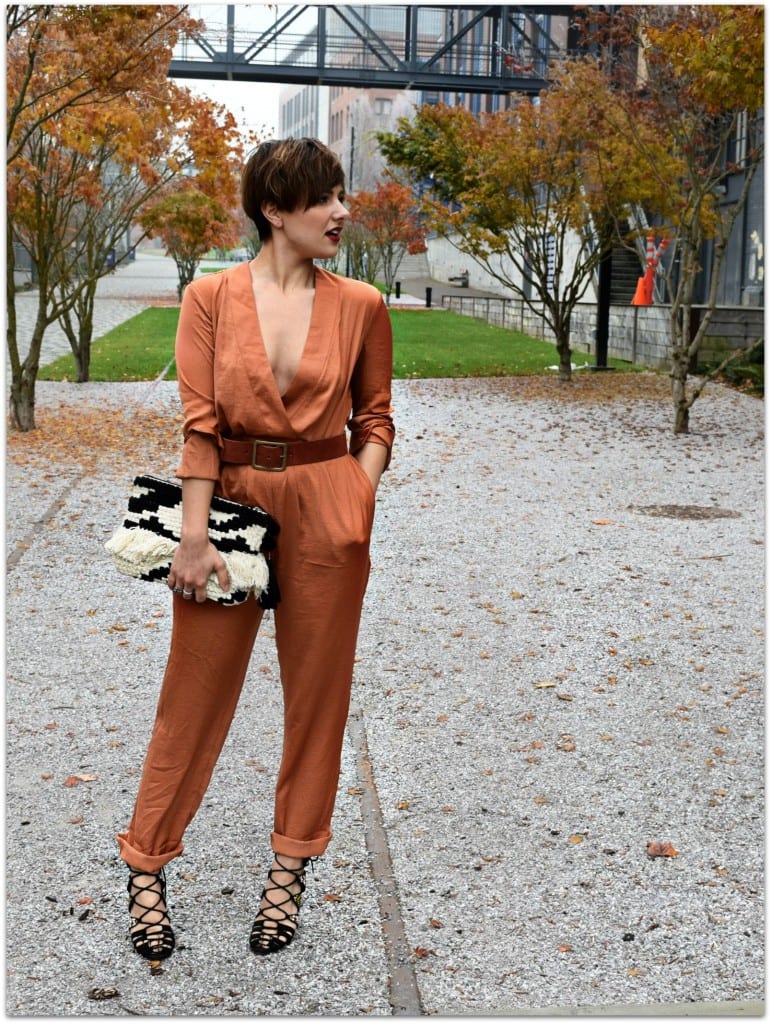 This has been the year for me of being comfortable in my own skin and what I have realized is I love to try unconventional things especially when it comes to my wardrobe. Will everyone at your next dressy holiday event be wearing a sequin mini dress most likely? Yes. But should that deter you from wearing something completely off the beaten path that makes you feel like your most confident self? Absolutely not. Now I don't want to offend anyone who does feel that a sequin mini is EXACTLY the manifestation of their radiant self in a holiday outfit, that is wonderful and wear that dress with pride! But for those of us who feel our sass-factor gets hidden each year while under pressure to fit into the 'holiday outfit' mold throw out the rule book and wear your attitude in your outfit.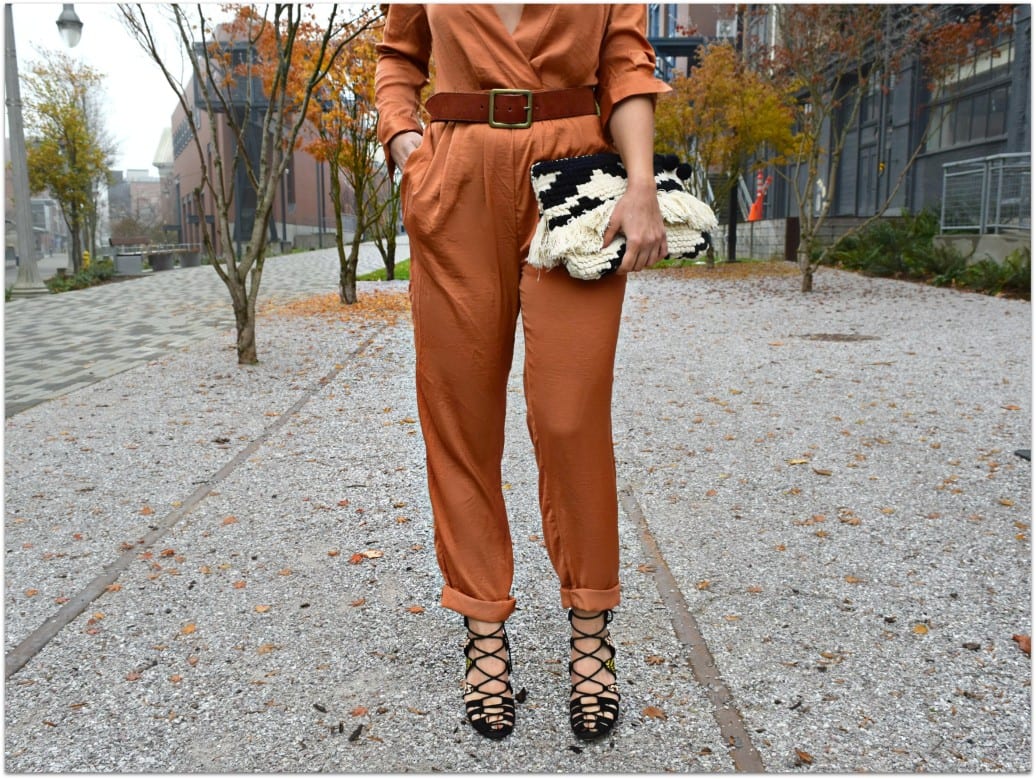 If jumpsuits aren't your thing but you are loving the whole 'ditch the sequin mini-dress' theme for the holidays stay tuned as next week I will be going through my favorite Holiday styling trends for the season that will help you stand out from the crowd.
Thanks for reading, let me know in the comments below what YOU plan on wearing for the holidays. Cheers! -Rebecca