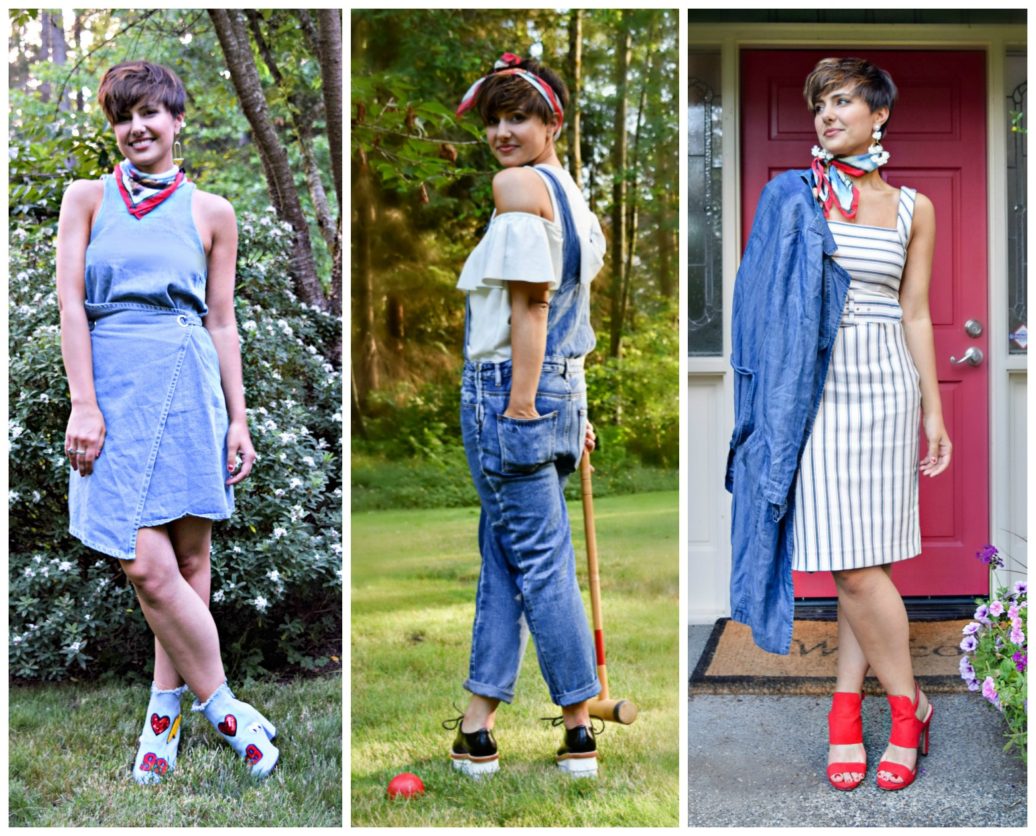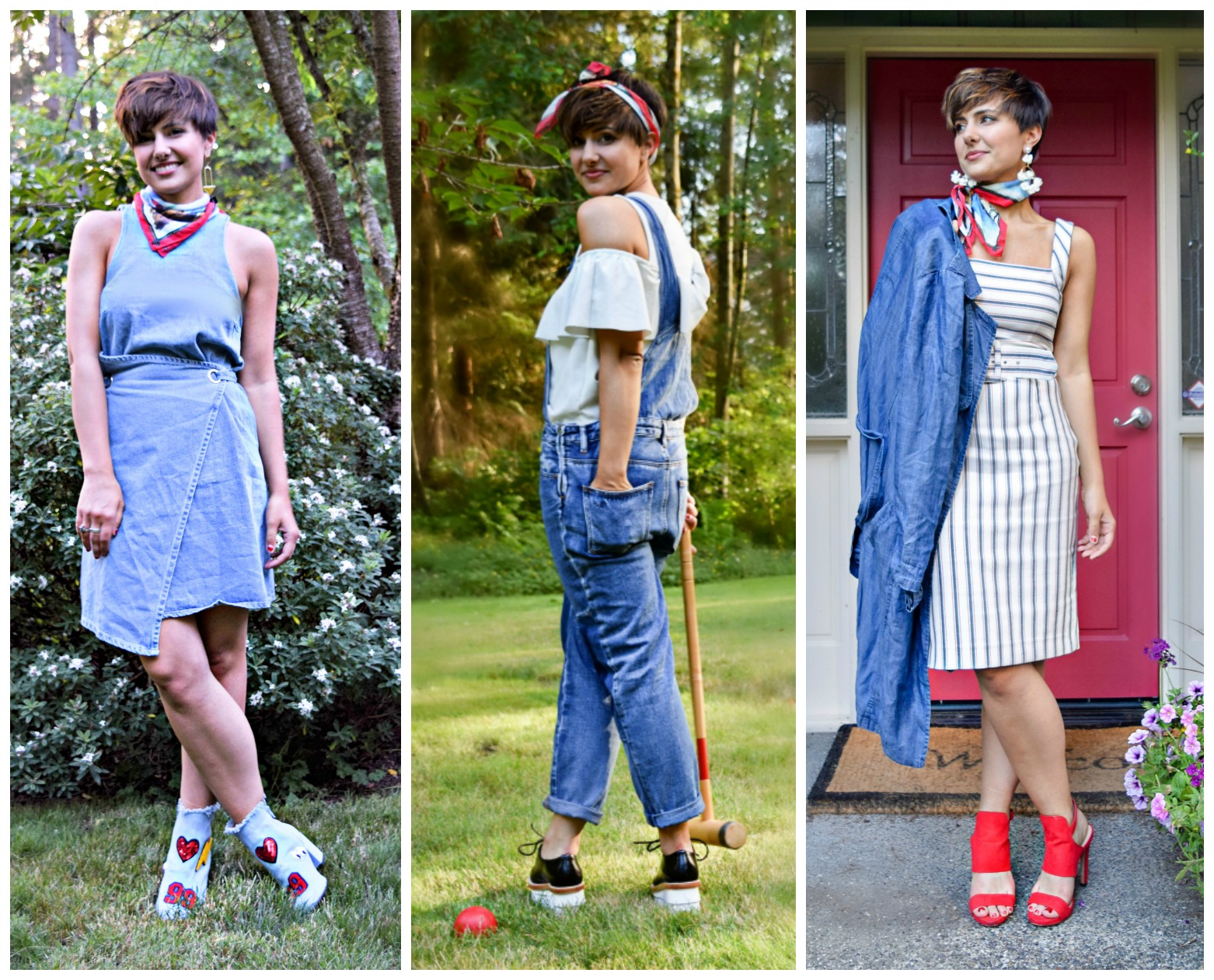 With Fourth of July being on a Monday this year all of our calendars are PACKED with activities throughout the 3 day weekend. To help you get dressed for all of your festivities we have put together three looks inspired by three very different sartorial situations: Fireworks in the Park, A Backyard Croquet Tournament and the Fancy Garden Party. My favorite item to accessorize my outfits this Fourth of July is a bandana scarf and we will also show you three different ways to incorporate that into your outfit.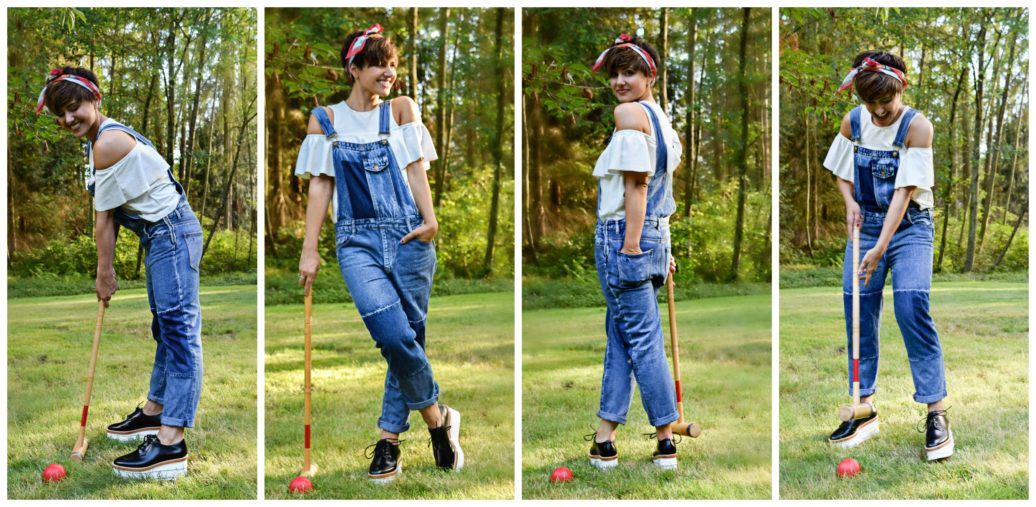 The Backyard Croquet Tournament
Whenever you have a croquet tournament you had better mean business which means overalls are a MUST. With extra pockets to hold your tip sheets and to hide an occasional spare wicket they are an easy go-to for a put together yet casual look. Your favorite off the shoulder blouse is an easy complement to your overalls and here we have worn our favorite bandana as a head wrap to keep our hair in place as we send our opponents balls flying. One complete and total faux pas in croquet is a heeled shoe, or even an open toed one for that matter (imagine missing your ball and hitting your foot instead with your mallet, ouch!) so a platformed brogue like these will keep you from sinking into the grass and on your A-game!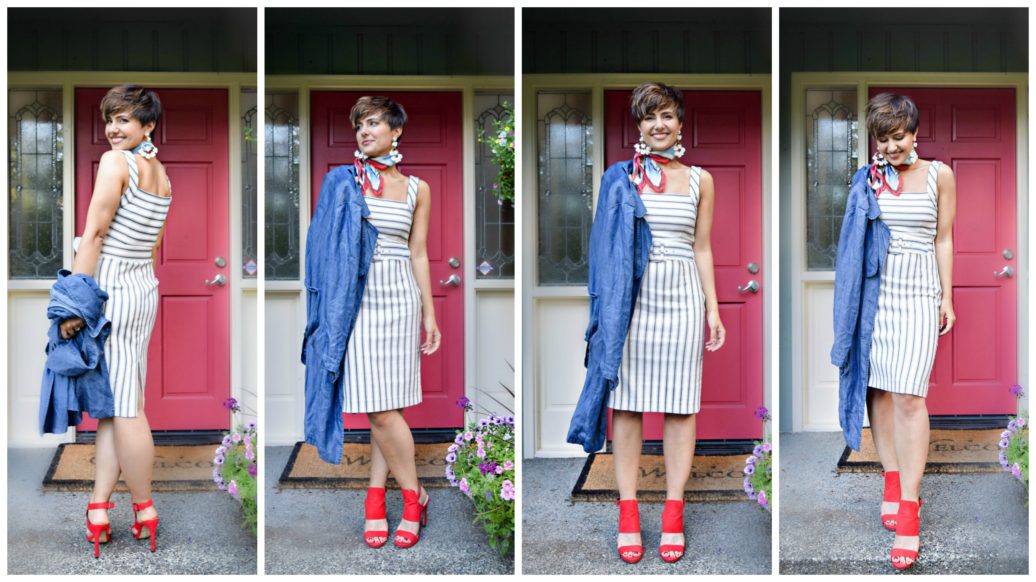 The Fancy Garden Party
Dust off your rose glass and grab a neck scarf, it's garden party season. While 'garden' may be in the title of this event the manicured yard you will visiting will actually not allow you on the grass so heels are a great option. Pull out your fanciest striped red white in blue dress and pair it with your favorite Fourth of July themed scarf tied around your neck. Oversized floral themed earrings ensure you are extra festive while a light denim duster keeps you warm and in style when the temperatures cool off in the evening. This jacket will also come in handy claiming your chair for when you have had enough rose and small talk and need to sit down and have a breather.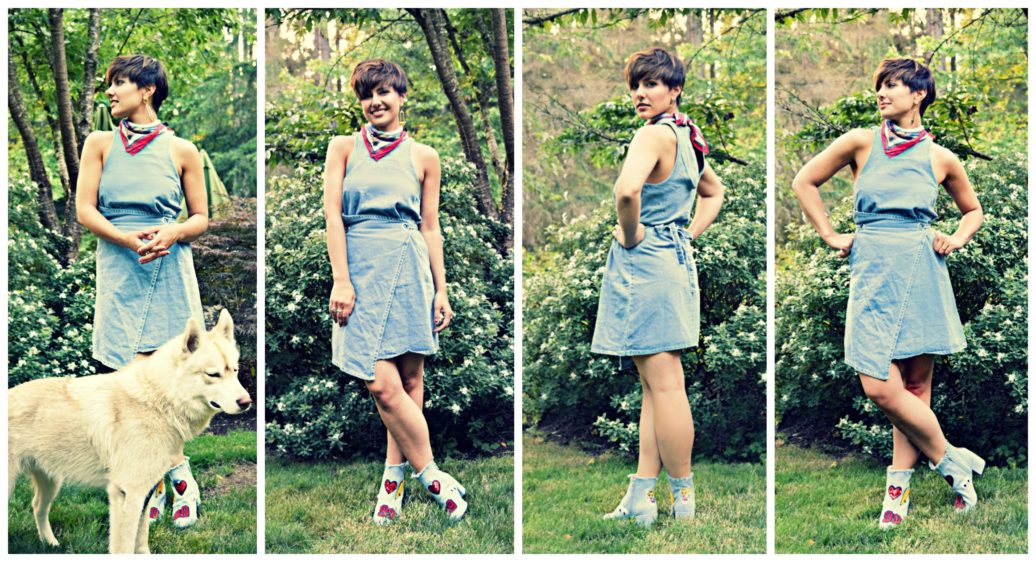 Fireworks Show in the Park
The culmination of a Fourth of July weekend is always the fireworks show and this year we want to be cute, festive and most importantly comfortable. A slightly thicker denim dress like this Fifth the Label number shows off your figure while allowing you to easily sit on your chosen picnic blanket blanket worrying about a breeze disturbing your skirt. Our favorite scarf tied in a more western style adds a playful pop of color to the look while ankle boots ensure we are ready for whatever terrain we will have to hike to get to our chosen viewing spot. Always be aware of your pets as well on the Fourth since fireworks scare many of them and cause them to want to escape. Lucky for me Chester is too lazy to be disturbed by anything so he makes a great long weekend companion.
Which was your favorite Fourth of July look? Let me know in the comments below. Happy Fourth of July! Have a wonderful safe and fun filled long weekend!
-Lake Print Square Scarf (worn in every look) HERE
-The Croquet Tournament
Pull & Bear Overalls (on Sale) HERE
Off the Shoulder Blouse Zara similar HERE
Platform Shoes HERE
-Garden Party
Denim Duster (old) similar HERE
Floral Earrings HERE
Dress Zara (old) similar HERE
Shoes Zara (old) similar HERE
-Fireworks In the Park
Fifth the Label Dress HERE
ASOS Boots HERE