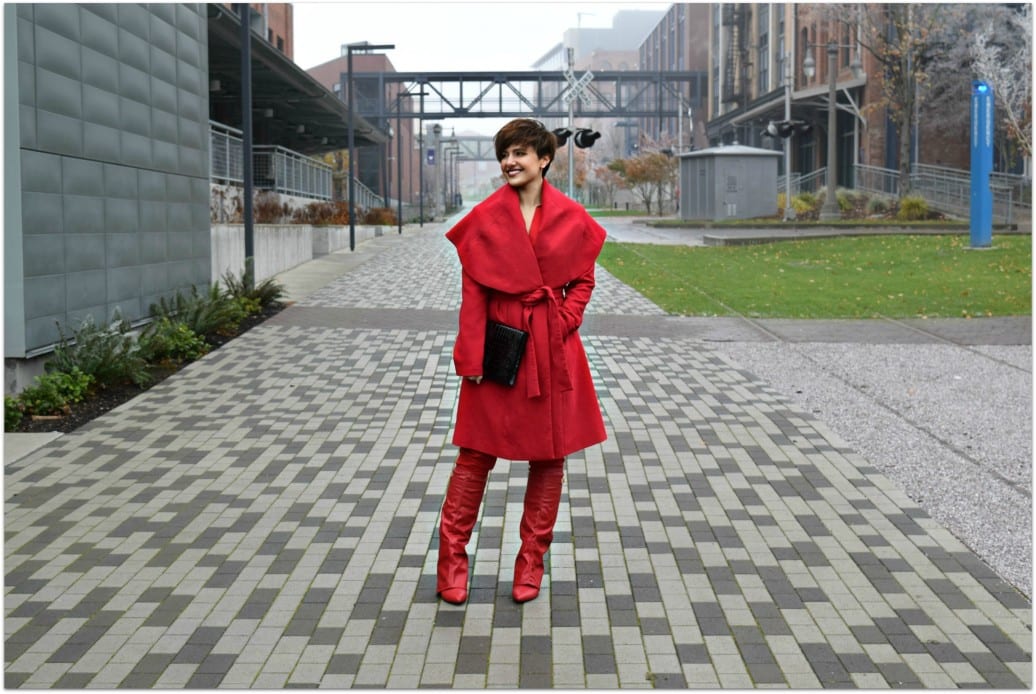 Happy Holidays you guys! Every season I try to find at least one item to add to my wardrobe that fits the 'holiday' themed bill and this year it was this insanely fun Keepsake Coat.  While I usually opt for a sweater this time of year there is something about an all red topper that not only makes a statement but also instantly makes you ready for the season.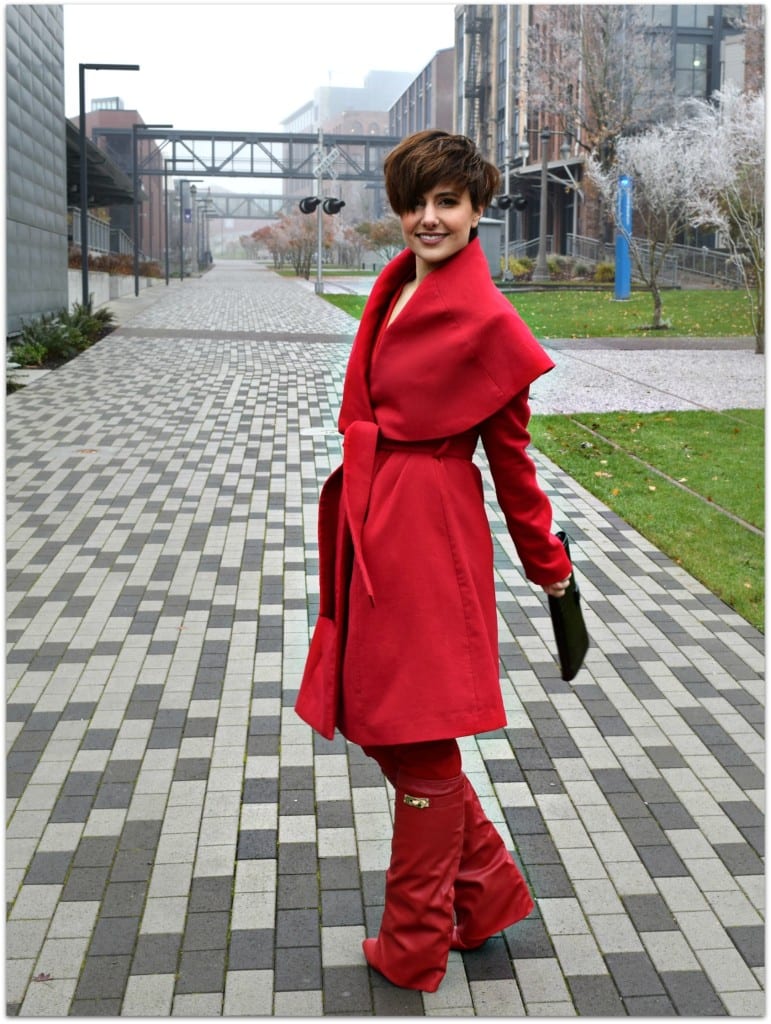 What I absolutely love about a coat as my 'holiday item' is that I can throw it on over any outfit and be instantly transformed into a snow-ready, Christmas carol singing party go-er. I put this theory to the test last week when I went to Pacific Northwest Ballet's the Nutcracker with my girlfriends and this red coat thrown over my work outfit not only dressed up the outfit enough for the ballet but it also made me feel instantly festive. There is something about the bold color of red that grabs your attention and keeps it and I love how much a gorgeous red topper makes you stand out in the crowd.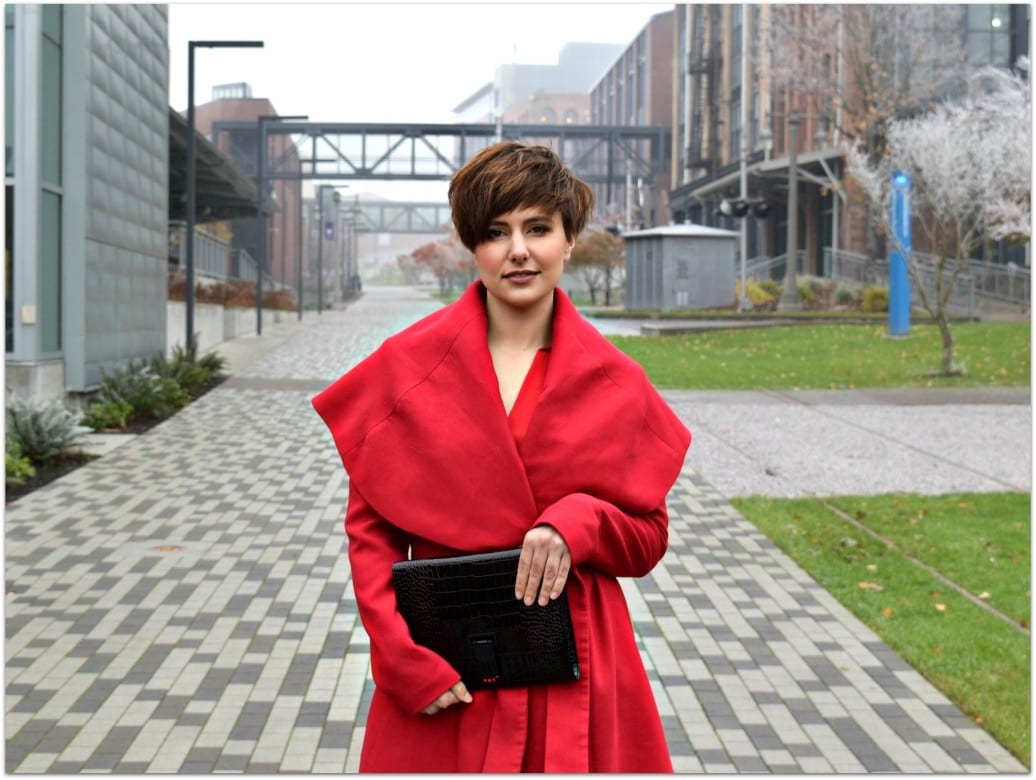 True to form I couldn't simply wear a gorgeous red coat and be done with it, I had to push the outfit a little further and wear solid red from head to toe! Maybe it makes me feel like a Christmas elf or a stand-in for Mrs. Clause but I absolutely love a monochromatic ensemble especially in such a bold color. Combined with a matching blouse and trousers and my new favorite cuffed boots and I was ready to take on the holidays and be incredibly noticeable all at the same time. Would you ever wear all red from head to toe? Let me know in the comments section!
Happy Holidays and thanks for reading! Cheers! -Rebecca