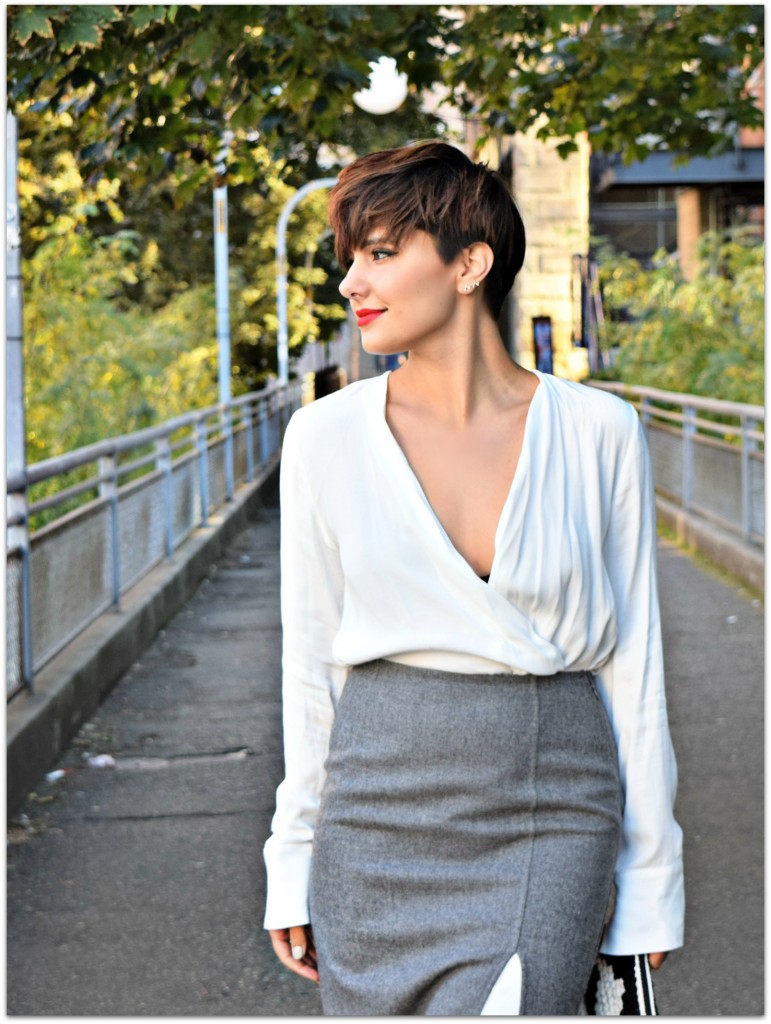 Fashion Month has drawn to a close leaving us lusting after a whole new season of gorgeous, expensive clothing that if we are lucky we might end up owning a few items from. The secret about Runway shows though is that 90% of the looks get their identities from their styling, not simply the items themselves. Sure a Givenchy dress is a singular item and an incredibly flashy patchwork Louis Vuitton Coat is an outfit maker but the rest of the looks become what the stunning things that they are through expert styling something that all of us can mimic. So today I will share how I fell in love Altuzarra's sultry silhouette and without buying a thing made my own take on his iconic straight off the runway look.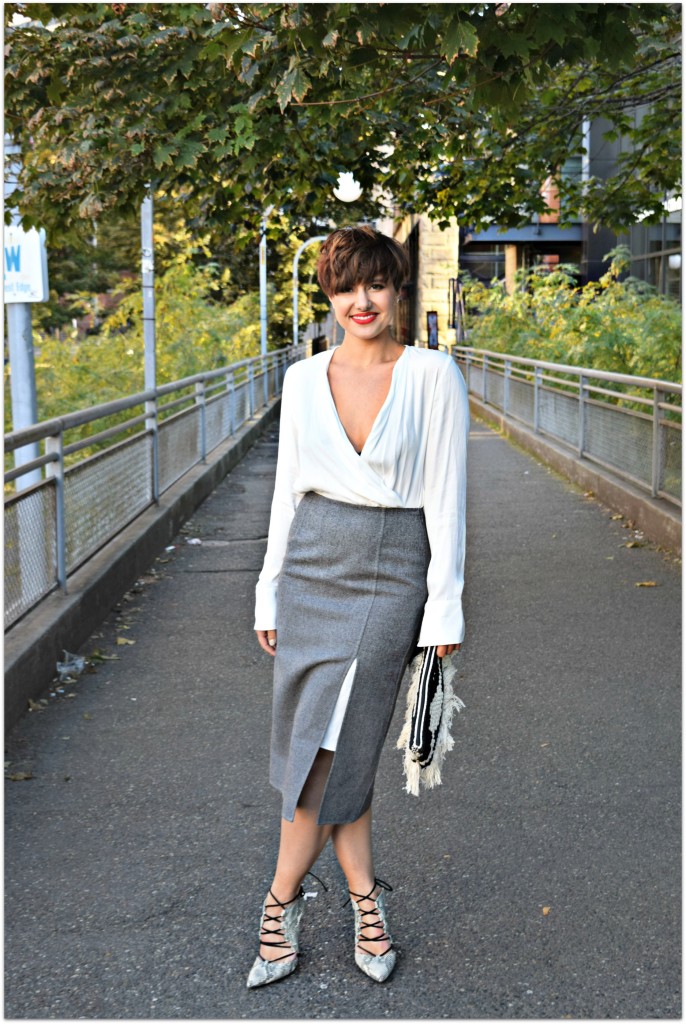 An article came out directly before Altuzarra's Spring '16 show citing how many times he had done a slit to there pencil skirt: the number was 172. True to form his most recent Spring collection also had the iconic skirt shape as well as many other gorgeous details true to the Altuzarra brand. Joseph Altuzarra has been one of my favorite designers for years, I tried to pinpoint the collection that started it all but as I look back over the years I remember them all being magical, wearable and extremely sexy in a very understated Altuzarra kind of way. Also iconic in his collections: gorgeous blouses left completely unbuttoned or cut all the way down to the skirt, a provocative cut but always showing the perfect amount of skin. Since Altuzarra has such a distinct silhouette it got me thinking, if I have the right skirt and the right blouse maybe without spending a fortune I can steal the Altuzarra vibe for my own use.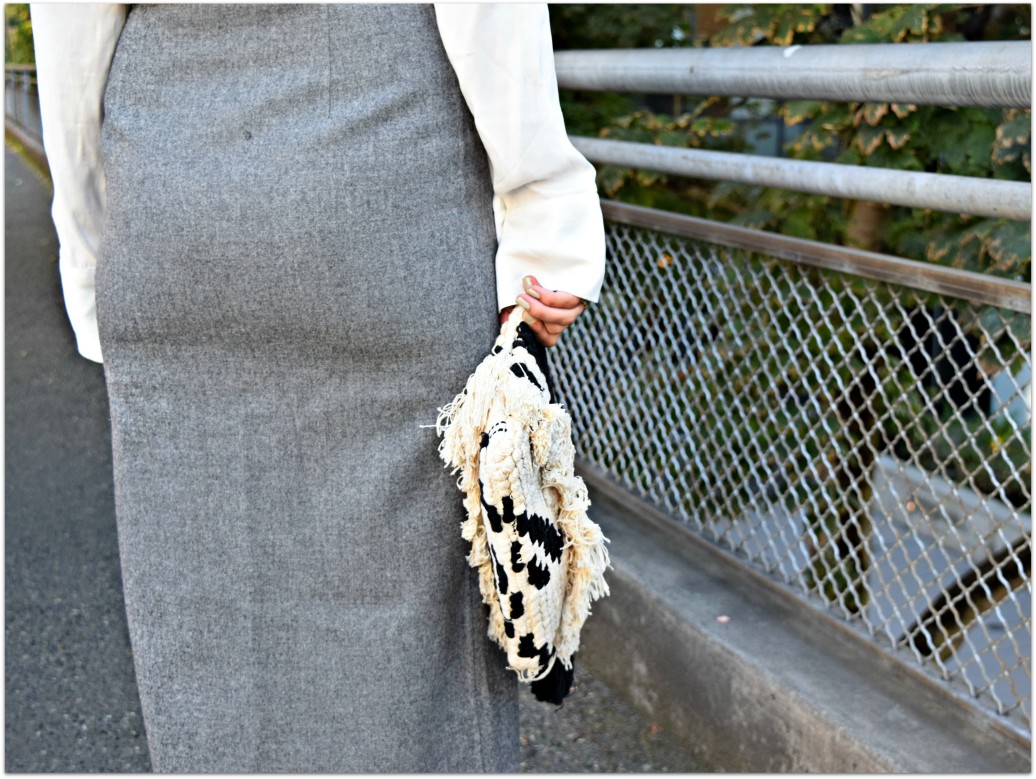 The ingredients for an Altuzarra outfit are pretty straightforward:
 A gorgeous blouse cut down to there with sophisticated detailing
A fitted pencil skirt with a slit that your mother might blush at
A lace up/strappy shoe that would be as welcome in an office as it would be for a night out.
I happened to have almost all of these items in my closet except I chose a dress instead of a blouse to layer with my skirt. Not only did that allow me to better control the deep V of the dress itself by being able to tuck the fabric, it also allowed me to create more interest in the look by having a peak of the dress come through in the slit of the skirt. I certainly didn't come up with this 'dress under pencil skirt' idea, it was all over the recent Fashion Week street style scene. What a brilliant idea though to give more life and more use to a shirtdress that might not see much use in the fall than to pair it under a wool skirt?
The final touch for my Altuzarra look was the lipstick, a shade I tried to match from the SS15 Collection that Rhianna was so famous for wearing. This Red-Orange shade was a perfect match and took my Altuzarra imitation look to the next level adding a much needed pop of color and finish to my sultry look.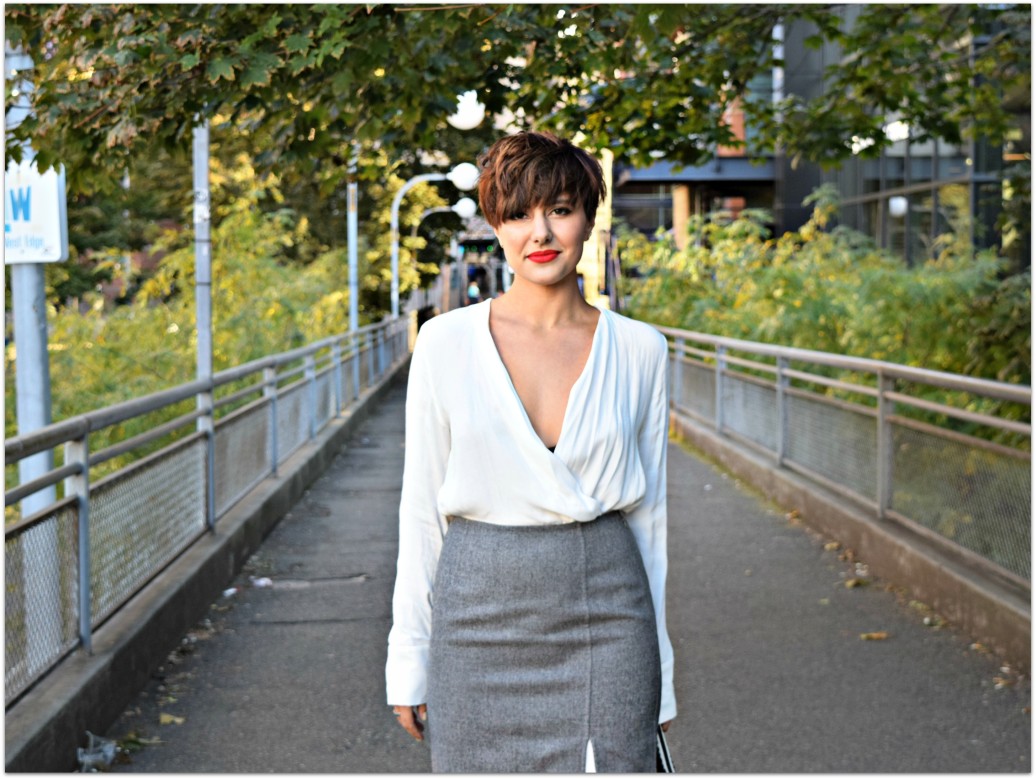 Getting the look straight off the runway doesn't have to cost you a fortune, instead you can style your way there with the help of a good eye for trends and a little creativity. Have you ever tried to duplicate a look from your favorite runway show? Let me know in the comments below.
Thanks for reading! -Cheers, RebeccaGet the Look: