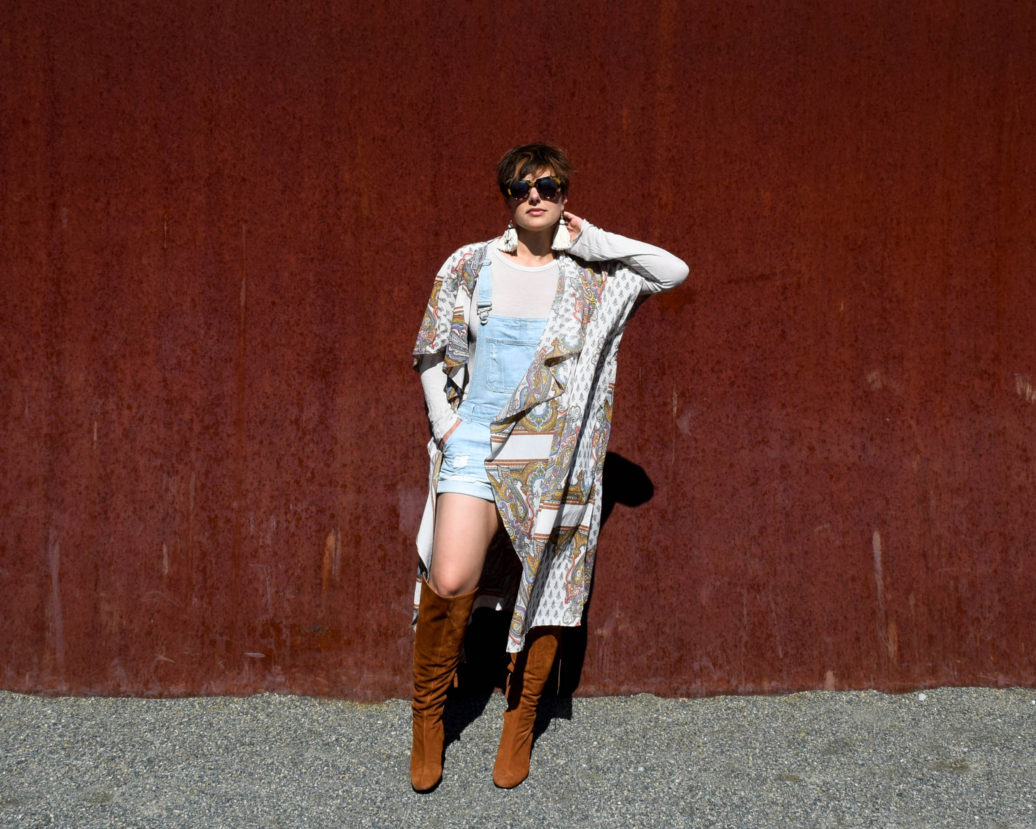 Goodbye Coachella, hello real world! For those of us that did not go this year this transition isn't quite so hard but that doesn't mean we all cant bring a little Coachella festival style into our Spring wardrobe. In this issue of Coachella inspired style round II we get a little bit more literal in our interpretation of festival wear but do it in a way that feels appropriate outside of the desert as well. Here are three key items that you need in order to make the jump from concert venue to the street while looking festival fabulous the whole time.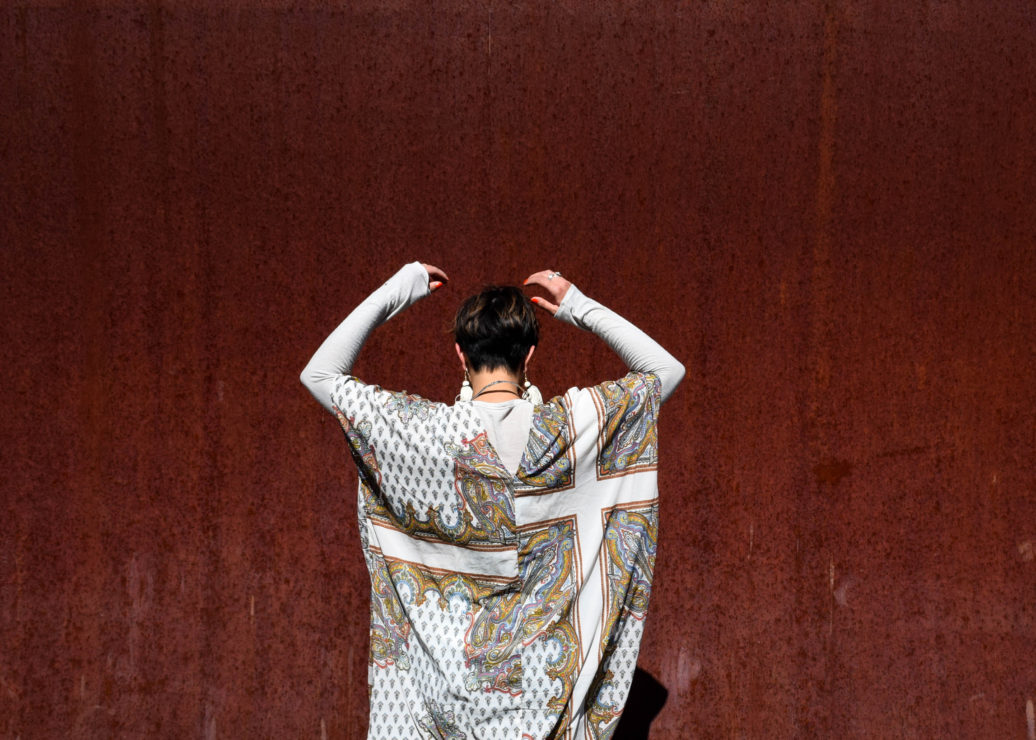 Item 1: This is where we start our festival inspired look: with a great piece of outerwear. Lightweight wearables like this are also great transition pieces as the seasons change easily providing light coverage with a dress or shorts or they can also be warn with warmer without adding bulk or too much extra heat. I am personally of the opinion that a great print or embroidery really take an item like a kimono and make it something truly special in your wardrobe so look for those elements when shopping for your next 'it' wearable.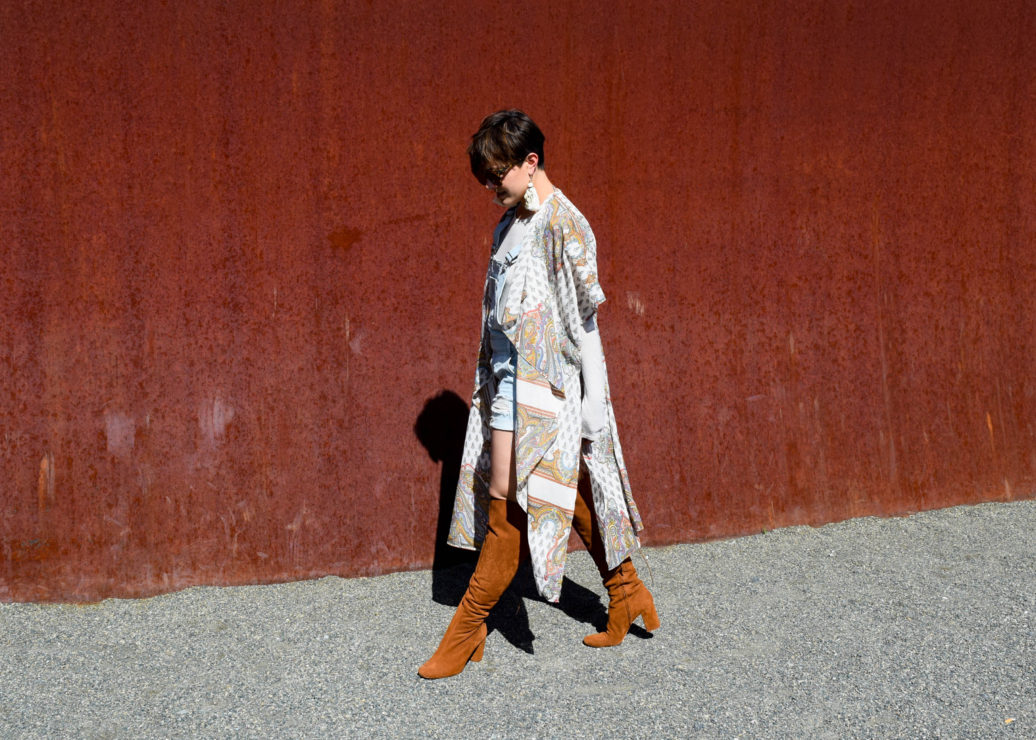 Item 2: It wouldn't be a festival inspired look without denim shorts in one variety or another. For this particular example I chose a pair of short overalls because they are one of my favorite summer items that has a fun, youthful vibe but still adds dimension to your outfit. The long-sleeve threadbare shirt was a necessity since it isn't THAT warm out yet here in Seattle. The lesson there is that your layering techniques and under layers can do a lot to make an outfit seasonally appropriate so don't be afraid to wear something like shorts in the Spring if you balance it out elsewhere in your look.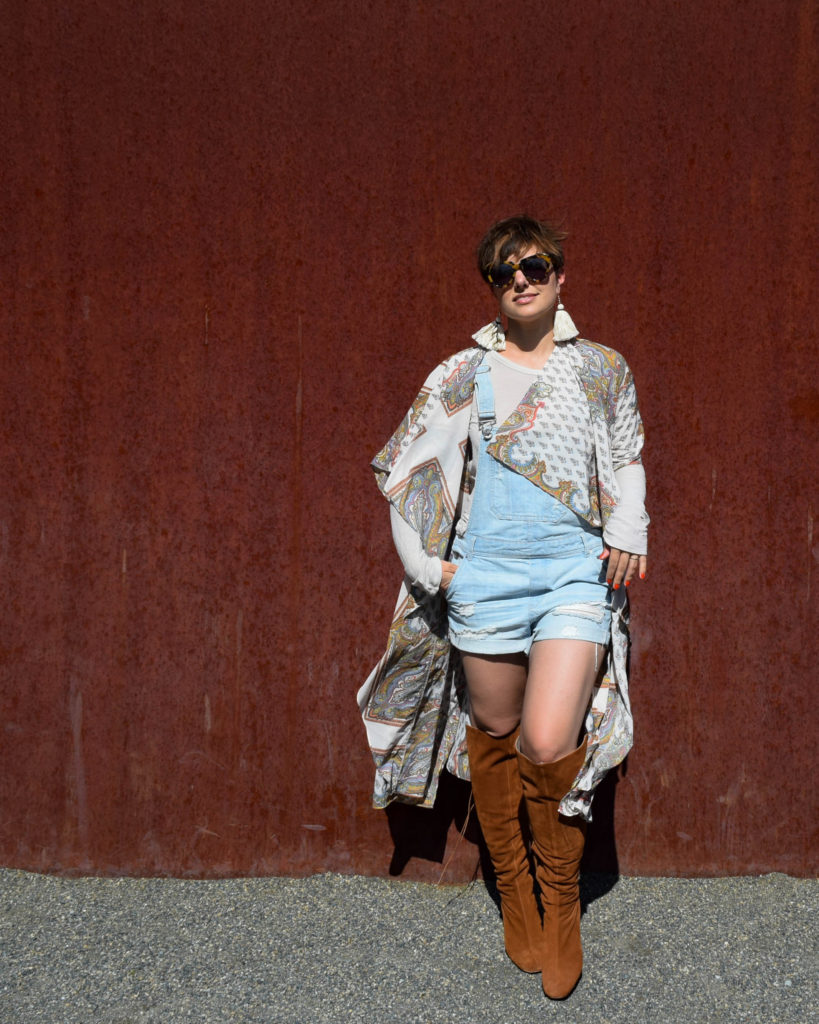 Item 3: Last but not least over the knee boots also are a great way to stay warmer when wearing shorts. I would opt for more of a daytime pair such as these suede block-heel Zara boots. In Seattle we never put away our boots all summer long so take a cue from us and use them to stay warm during these transition seasons. The rules for over the knee boots staying in winter weather is always defied at Coachella year after year so why should we treat them any differently in our normal wardrobe?
Don't be afraid to bring your Coachella style into the real world with these simple style tips. The Coachella spirit is such a fun one there is no reason to not let it be a part of your transitional wardrobe throughout the season. Happy Coachella dressing! Which was your favorite style tip? Let me know in the comments below.
Cheers!-Rebecca