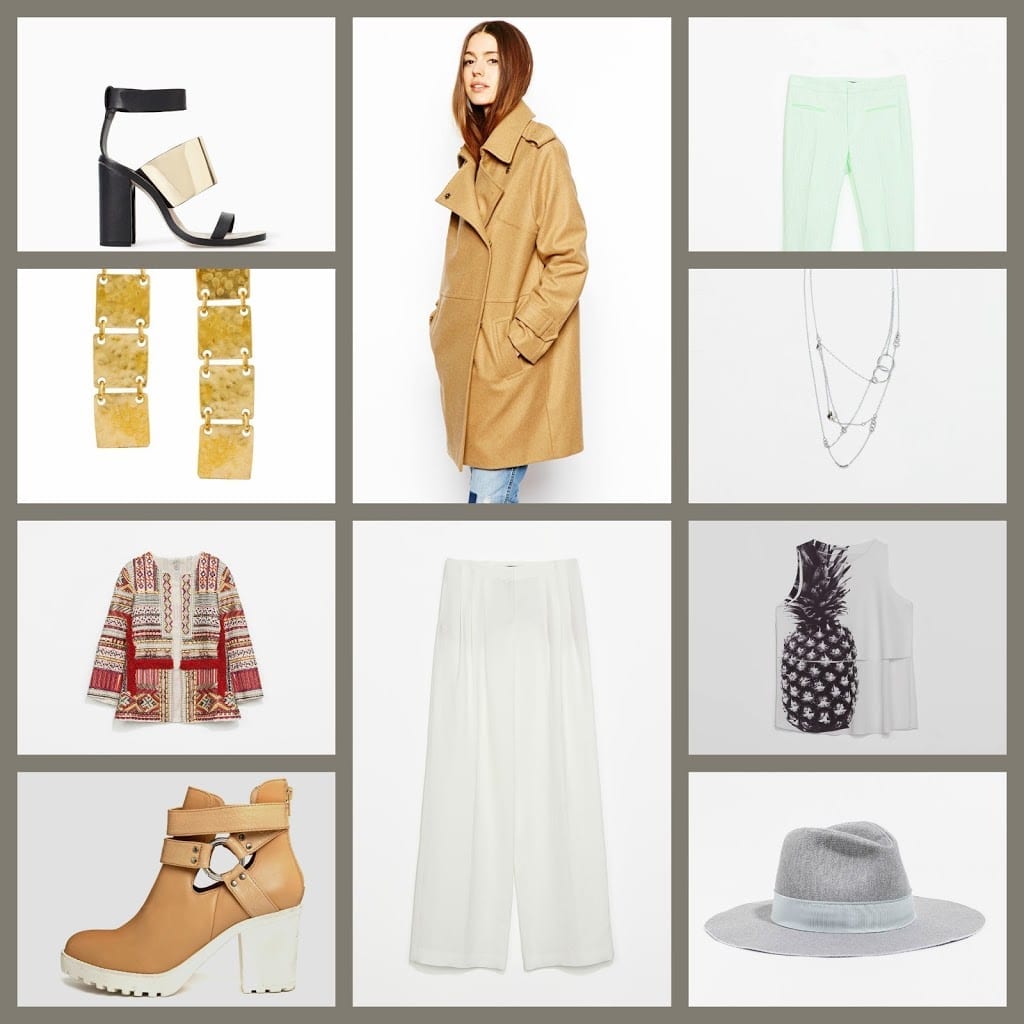 Listed from Left to Right, Up to Down:
I have been doing quite a bit of clothes-stalking lately (favoriting, bookmarking, and fashiolista-ing) because it's time to spruce up the wardrobe, however it is always easier to buy outfits than pieces. I try to always have an idea of what I am going to wear with something when I buy it, however more often I just buy things in groupings that I want to wear together.
Take the list above. I definitely want to wear that tribal jacket with the wide legged white trousers and the tan boots. *In a perfect world the pineapple shirt would make it in there, but no, that doesn't work. Instead the pineapple would be mixed with the white trousers and the gold and black shoes, see? Not so hard.
I hope you are having a fabulous Wednesday, I will be taking off for a mini-vacation tomorrow so I will check in soon!
Cheers!
-Rebecca