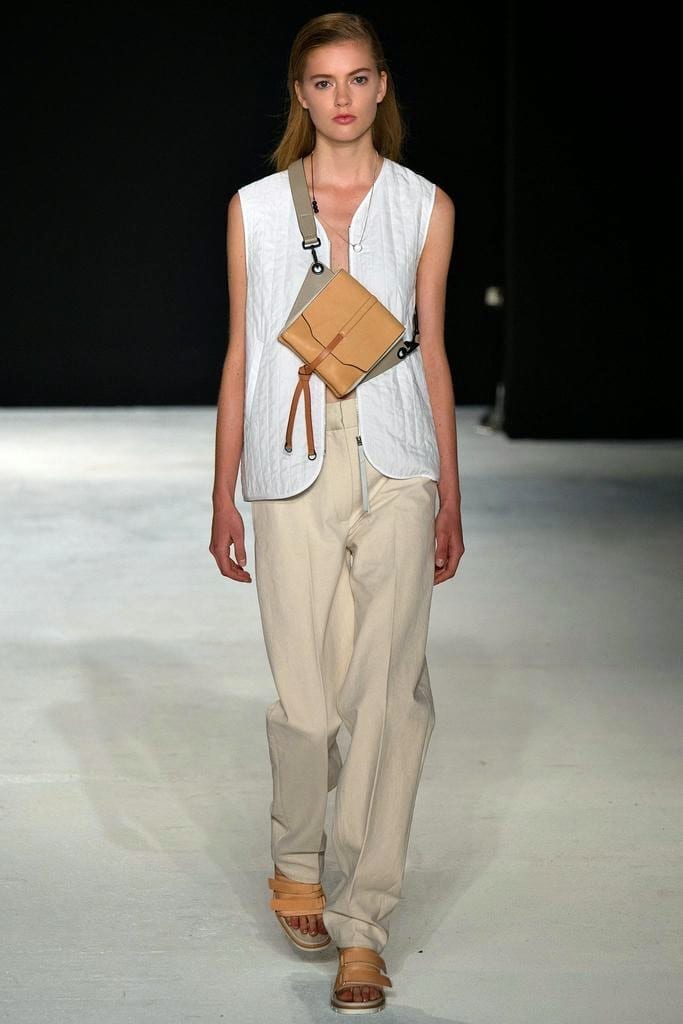 As I stood in a department store starring at a floral skirt today I had a heart wrenching moment thinking, is this it? Are we finally losing the 90s/2000s clean minimalism and embracing … florals? You see, earlier in the day I read the Style.com review of Victoria Beckham's SS15 collection and she was applauded for reaching a new audience outside of her austere aesthetic through… florals. The infamous Miranda Priestley line popped into my head in a deadpan voice: "Florals, for Spring. Groundbreaking," and with that all hope was lost.
But wait! This is about Rag & Bone! A cherished designer duo that never fails to disappoint with wearable fashion that never is um. floral. Low and behold, as the Instagram photos trickled in we witnessed, black, black, black, a splash of white, an athletic sandal and yes, SNEAKERS! But wait, there is more!
Leather shorts and wide-legged trousers graced the runway while colors remained muted and neutral. Your grandmother's orthopedic shoe and a Birkenstock had a child and that leather Velcro clad beauty was a sight for sore eyes (and feet) as were some very wearable simple beaded necklaces that draped down the models' chests.The 90s were in full force in this Spring/Summer show and while the basis of the silhouettes we are already familiar with, Wainwright and Neville made sure there was an edge and unexpectedness to the cut, the tailoring of each piece that made them uniquely Rag & Bone.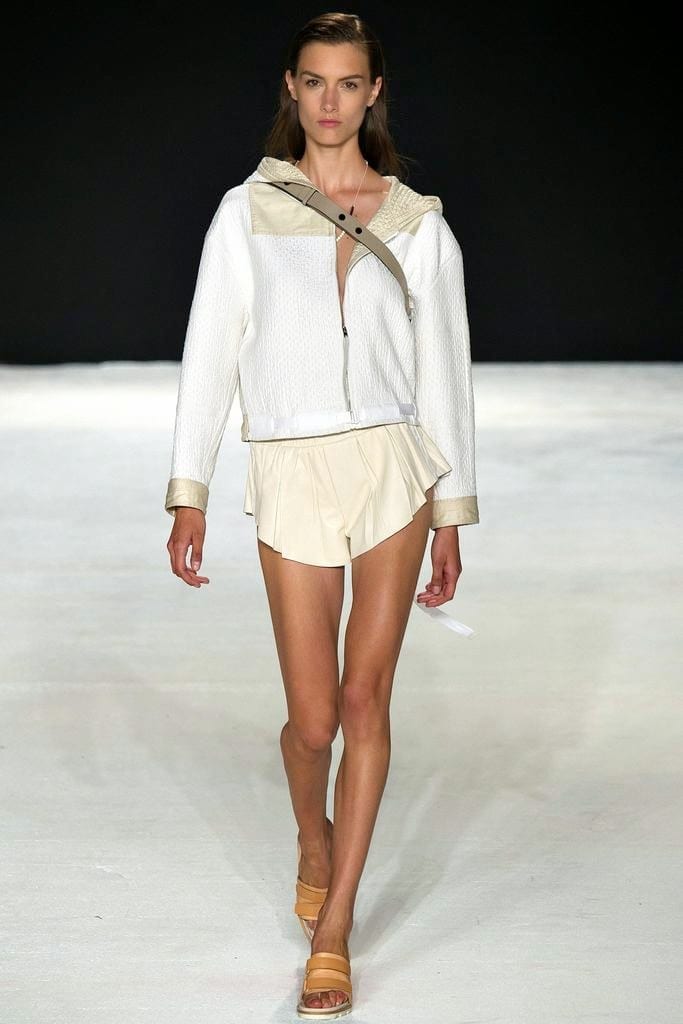 90s minimalism fan girl aside, the highlights for me from this show were actually the accessories, the shoes and more importantly the handbags which were all fabulous cross-bodies. With the smaller bags their display on the models' chests made the bags less functional yet infinitely more ornamental almost becoming a sort of jewelry in itself. As for the longer bags, you can even tell via photograph that the leather is supple and wraps to hug around your body so not only are you wearing a beautiful piece but it is comfortable as well. Finally, the athletic inspired shoes may be having their last hurrah this Spring but the classic way in which Rag & Bone embraced the trend will ensure their creations will not have a shelf life even as the trends move on. Overall for me it was about the details in this show but again I am happy to see minimalism will still be alive and well in Spring regardless of the proliferation of florals.
Happy Tuesday,
-Rebecca
*Photo credits Style.com