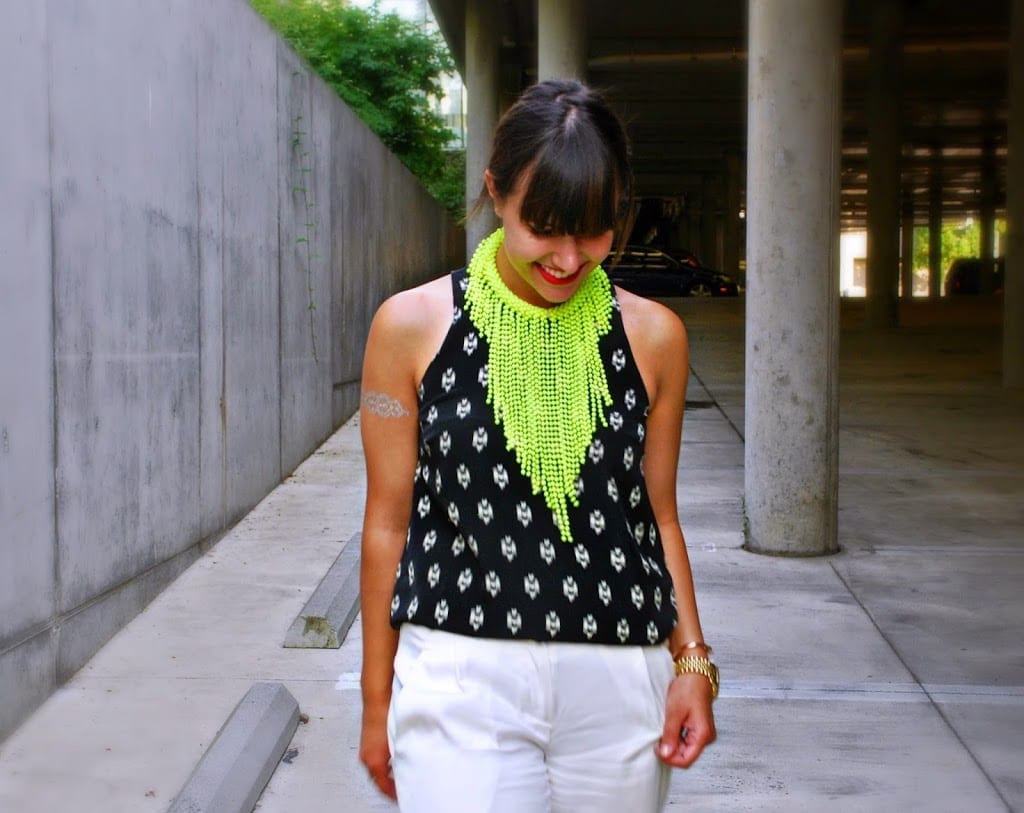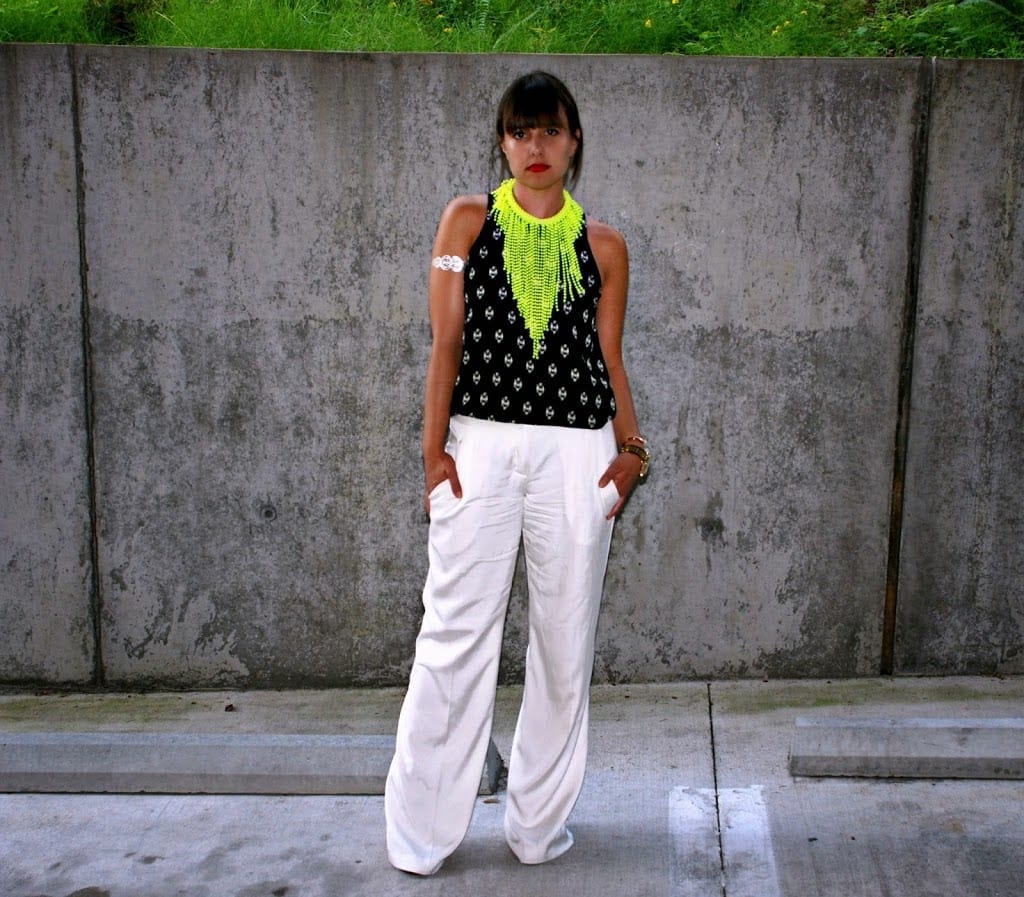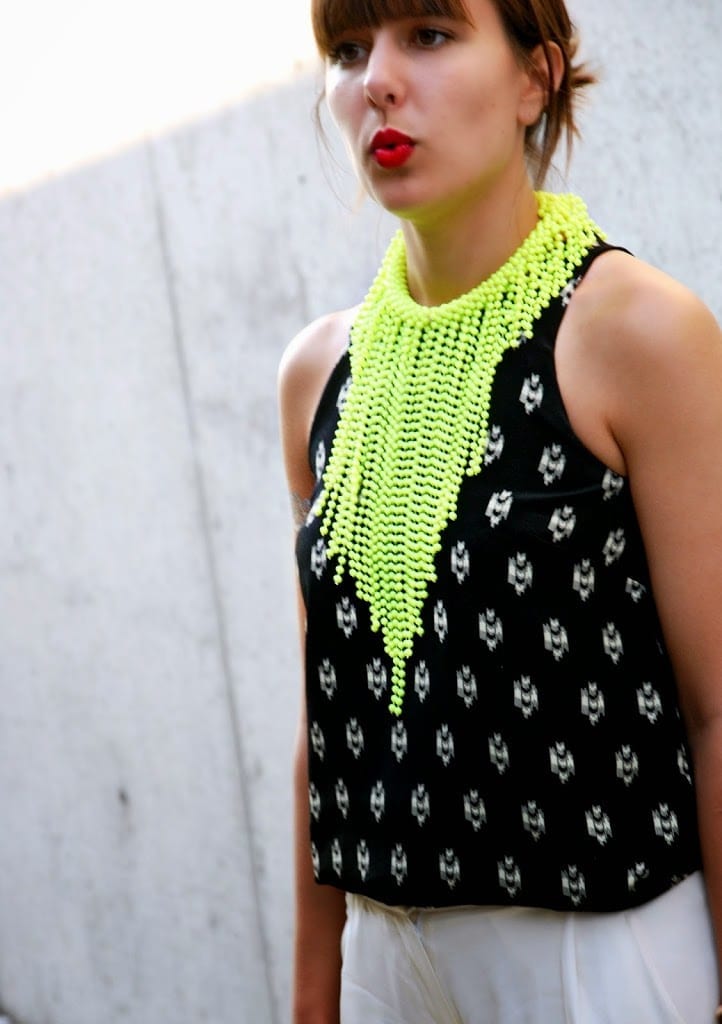 We all have that killer item, that necklace, sweater, hat etc that whenever we wear it everyone asks us where on earth we found it all those years ago. One of my such items is this ridiculously beaded neon yellow necklace from H&M that I got quite a while ago yet somehow haven't managed to lose. Now, as we approach fall, I encourage you to take out those pieces and wear them frequently as our Spring 15 forecast is for minimal jewelry, florals, stripes and simplicity. This necklace doesn't do Garden Parties all that easily so I intend to wear it frequently until the trend gods cut me off. Whenever you are trying to wear something this loud try neutrals to balance it out or match it with similar colors. I have a more muted neon yellow shirt that I love pairing with this as well so be bold with your choices and confidently wear that statement piece!
In other news, I purchased 2 more pairs of white pants AFTER Labor Day and those are NOT going in storage until Spring. Take one look at street style shots from NYFW and you will see that wearing white after labor day has actually become the trend rather than the faux pas, or maybe it still is a major no-no but we all just love to feel rebellious casting fashion norms to the wind. So if you feel like fitting right in with the fashion herd this fall take out those whites and rock them all at once! You will look like you just stepped off the streets of NYFW, a place we all wish we were this week.
Cheers and Happy Saturday!!!