I have a confession to make: While I have known about the movie Annie Hall for many years and have been aware of its significance in Fashion history however I had never actually watched the film, until this weekend. Better late than never I was delighted with the film, loved Diane Keaton's Annie and was blown away in every scene by her unusual sartorial choices. I had of course seen photos of the more famous looks in Annie Hall but I was even more taken by some of the lesser-publicized outfits and was similarly impressed by just how relevant her style would be on the streets today.

The 70s are everywhere, yes I know that you know this, and it has almost become, dare I say overdone as a trend? Not that I don't enjoy my bohemian blouse as much as the next gal but it makes it hard to be an individual when everyone is wearing the same pair of culottes and with a lace blouse. Enter Annie Hall.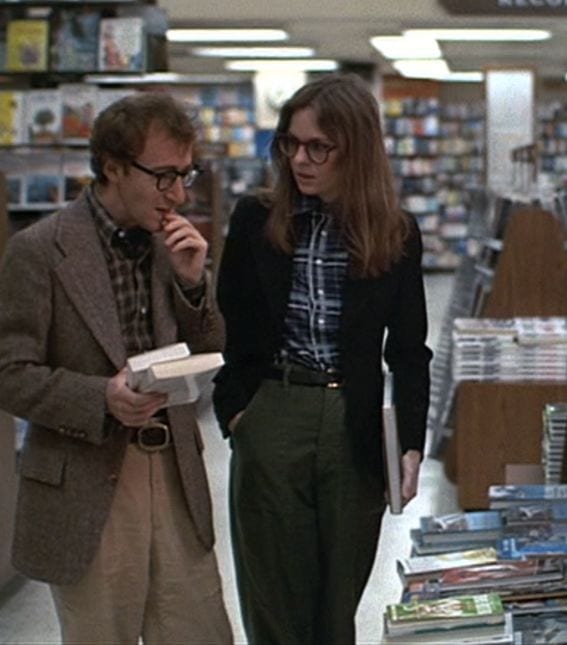 Much like she did in her personal life in the 70s, Diane Keaton's character shows us a different approach to a wide-legged pant, a Brenton striped t-shirt and layered menswear pieces that consistently feels fresh. Even if we only mimic one element of her styling such as say an oversized cropped menswear pant we will instantly find ourselves standing out from the fashion noise that is the 'trend of the moment.' So be trendy, embrace the 70s but also add some Annie Hall to the mix and show your true 70s fashion chops to the world. Check out these gals below who clearly are on the right path with the Annie Hall joie de vivre.
Have a great weekend and thanks for reading! – Rebecca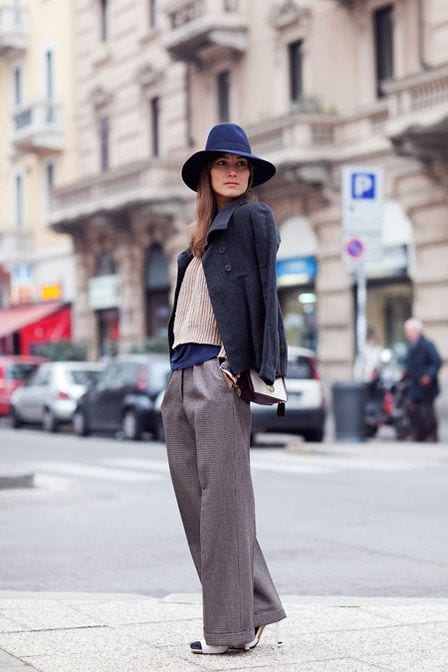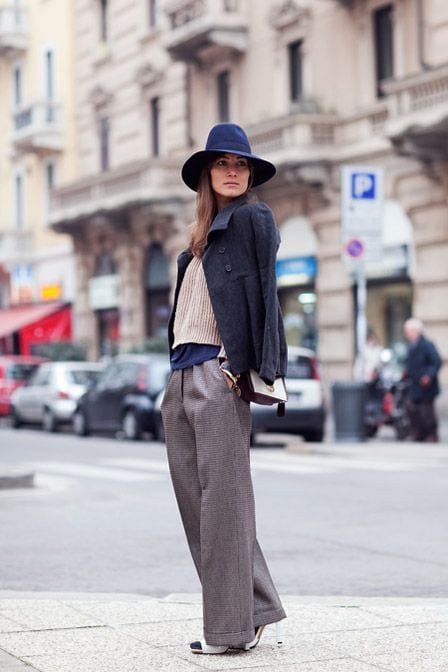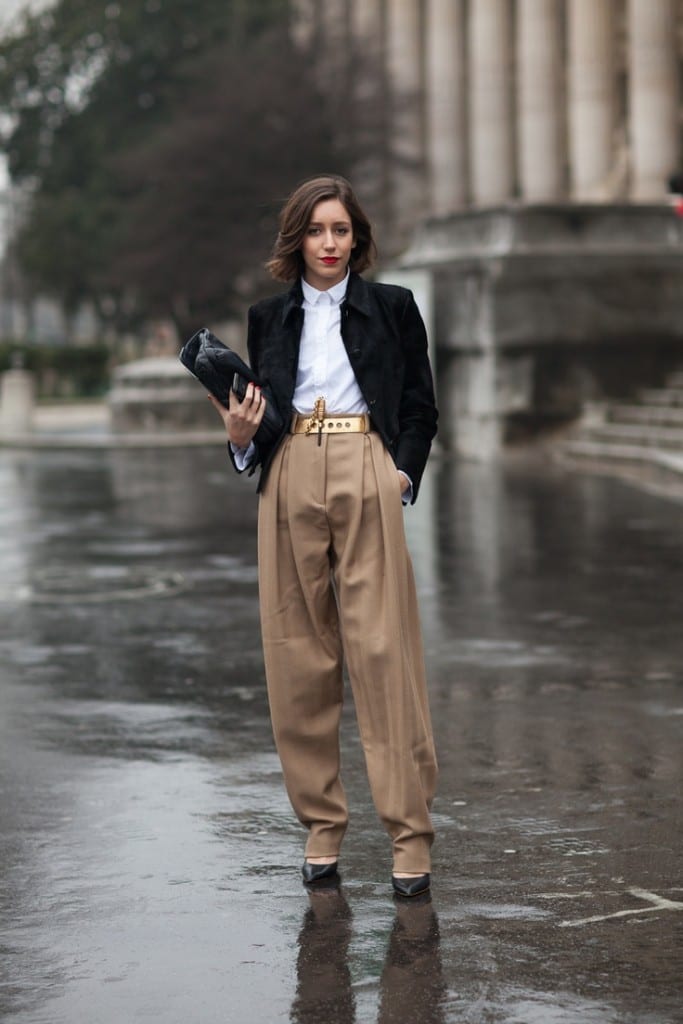 *Photocred: www.glamamor.com/2012/10/the-style-essentials-seems-like-old.html & pinterest