Happy Memorial Day Weekend! Who doesn't love a long weekend and a great excuse to get out of town, or in my case, to stay in town and staycation! Having been traveling the last few weekends I always relish the opportunity to have absolutely no obligations in the gorgeous city of Seattle.
I find weekends like this offer a great opportunity to play tourist in your own city. In my case that meant visiting some of the gorgeous waterfront Piers that are just steps from downtown yet too often I forget are there. Unquestionably one of the most beautiful features of Seattle is the waterfront and on a sunny day I challenge you to find a more beautiful urban oasis.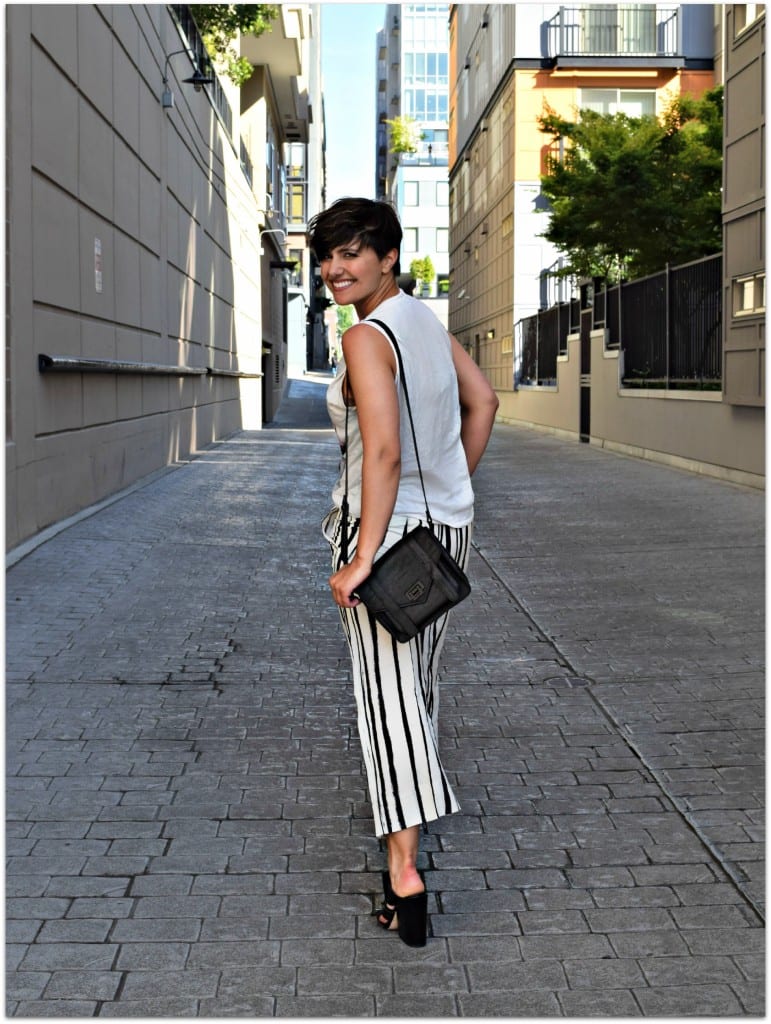 Today's look was inspired by a far too old Givenchy collection that I always think of when rocking black and white stripes. Unexpected combinations like these culottes with a shark tank top and fringe wedges make like a little more exciting in my opinion. It's always better to stand out then to blend in especially on a sunny day.
Have a wonderful weekend everyone! Stay safe and thanks for reading! – Rebecca