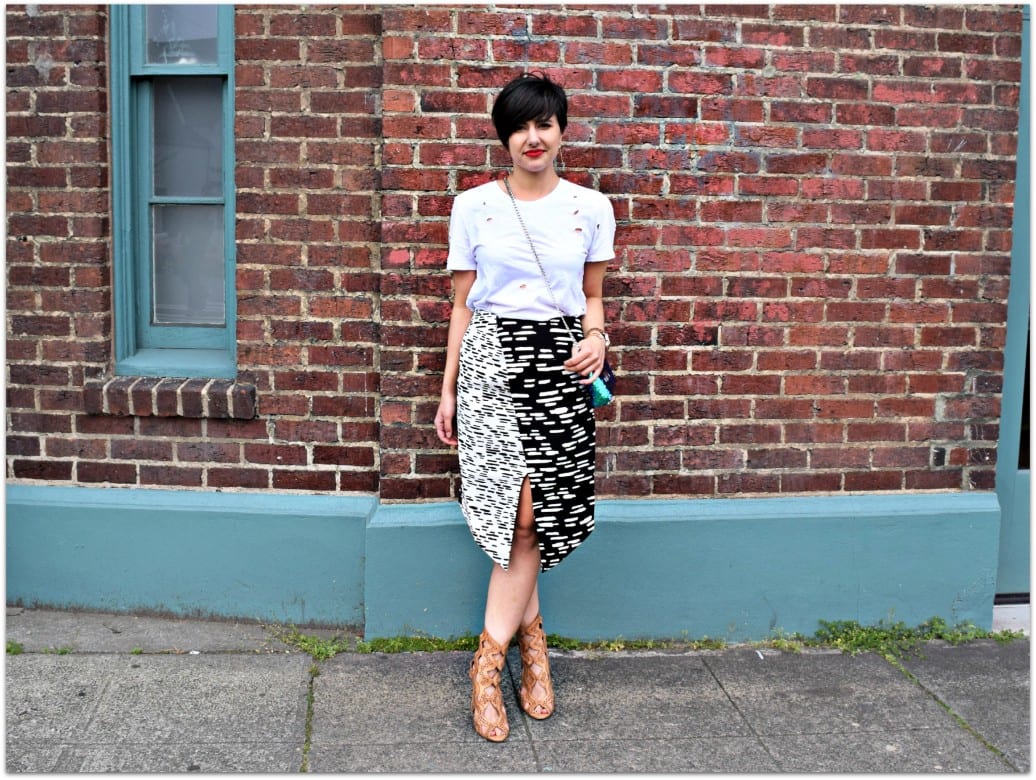 Getting dressed for a girls' night out is always SO much fun because it's a great time to play with fashion that you might not be 100% comfortable with elsewhere. Let's face it, our girlfriends are some of the few people in our lives who will really appreciate a killer outfit and we all know that. That's why getting gussied up for a group of your fellow gals is always such a blast and allows you to try out new things.
For our most recent girls' night we went to a more funky neighborhood of Seattle called Ballard which somehow translated outfit-wise into a more eclectic combination that I would say is both dressed up, with heels, a skirt and sequin bag, as well as laid back with my FAVORITE hole-filled t-shirt, and yes, I paid for those very artfully done holes in my t-shirt. Totally worth it! All in all my look felt fun, funky and dressed with the added red lip it was perfectly appropriate for drinks and catching up in one of Seattle's hip neighborhoods.
What are your favorite things to wear when you are hanging out with the ladies? Let me know in the comments below. Thanks for reading and have a fabulous weekend! Shop the outfit details below. Cheers! -Rebecca
Skirt Cameo the Label, T-shirt Volcom,  Shoes Zara, Sequin Bag Topshop
Super cute!! I love that bag!

Thanks so much Krisztina!
---
---