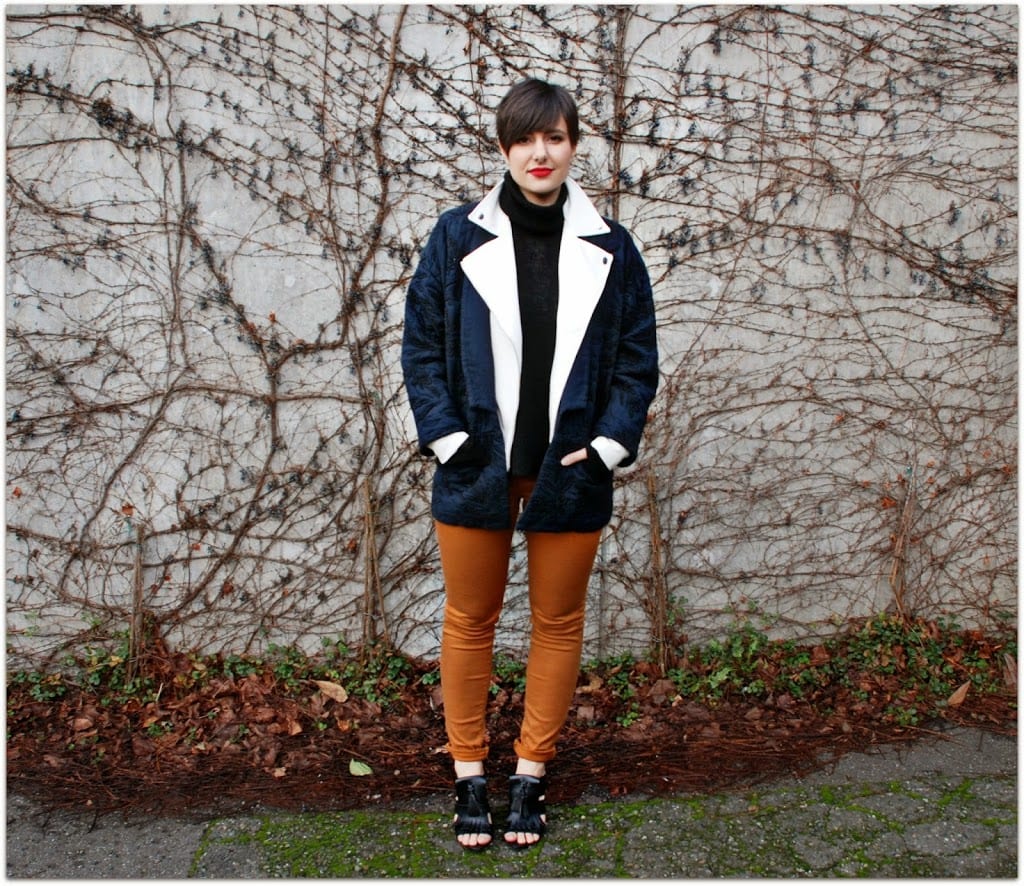 It has been a while since a trend has so completely and assuredly dominated the fashion scene like the '70s trend is doing right now. Not sure what I mean? Wait until fall and the proof will be everywhere, including in your closet. This trend draws its origins from Fall '14 Fashion Shows, however we all know after watching Devil Wears Prada that there is a lag before the world at large adopts the trends dictated by the fashion elite. Still questioning the validity of what I am saying? Pop into any retailer and take a look at the color palette of the clothing especially the sale racks of Fall/Winter garments.
In fact, the color palette is actually an excellent way to adopt/embrace a trend without fully committing. If you take today's look for example, it has a distinct undeniable retro vibe to it even though the clothing itself isn't necessarily retro (except possibly for the turtleneck.) The terracotta hue of these jeans is so rich and beautiful yet also so distinctly '70s that paired with the navy and white it transforms the look into what feels like a blast from the past. So if you want a quick way to hop on board this retro inspired trend try playing with your color palette and watch what happens.
Happy Friday!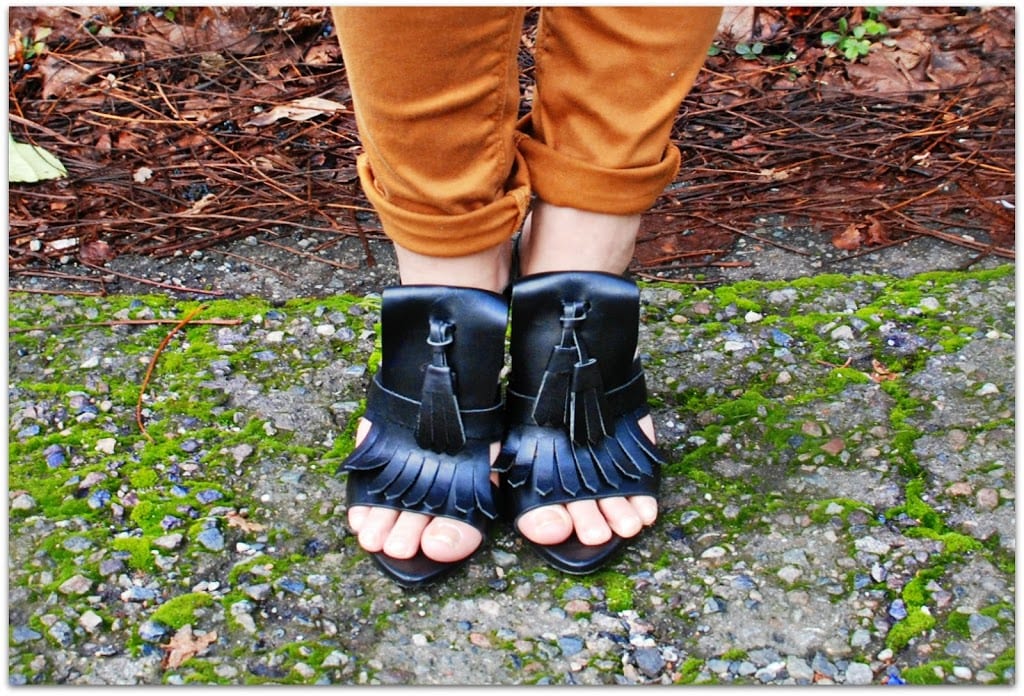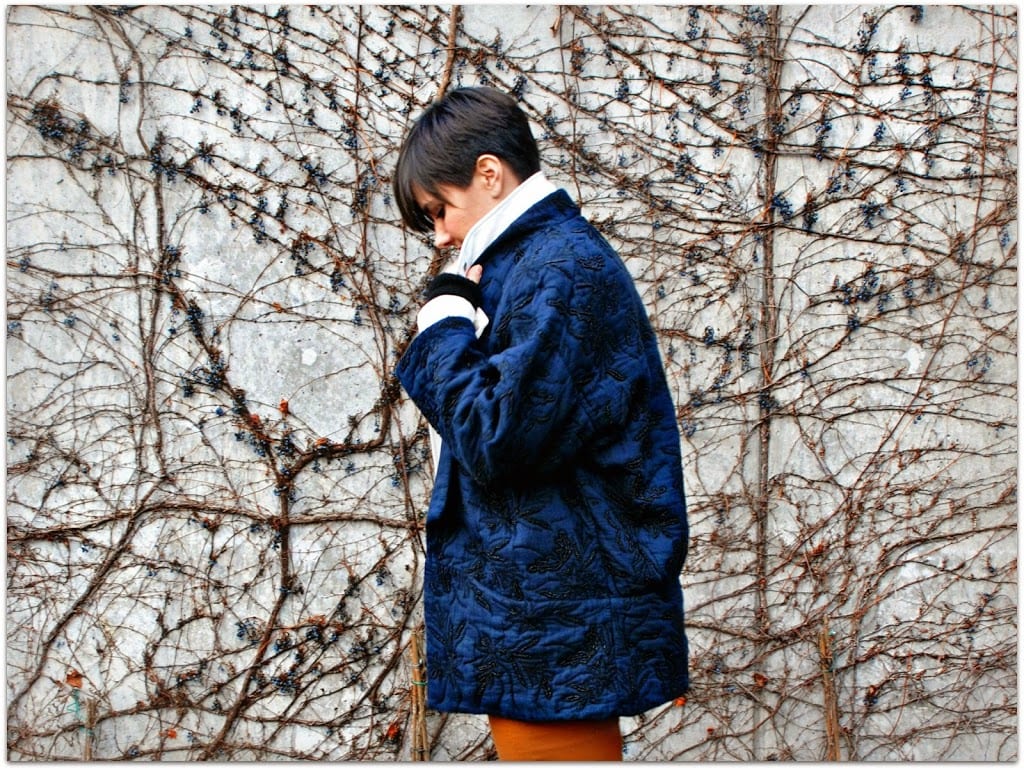 All Zara, currently on sale. Shop Similar items below
Shop similar items from today's look below.