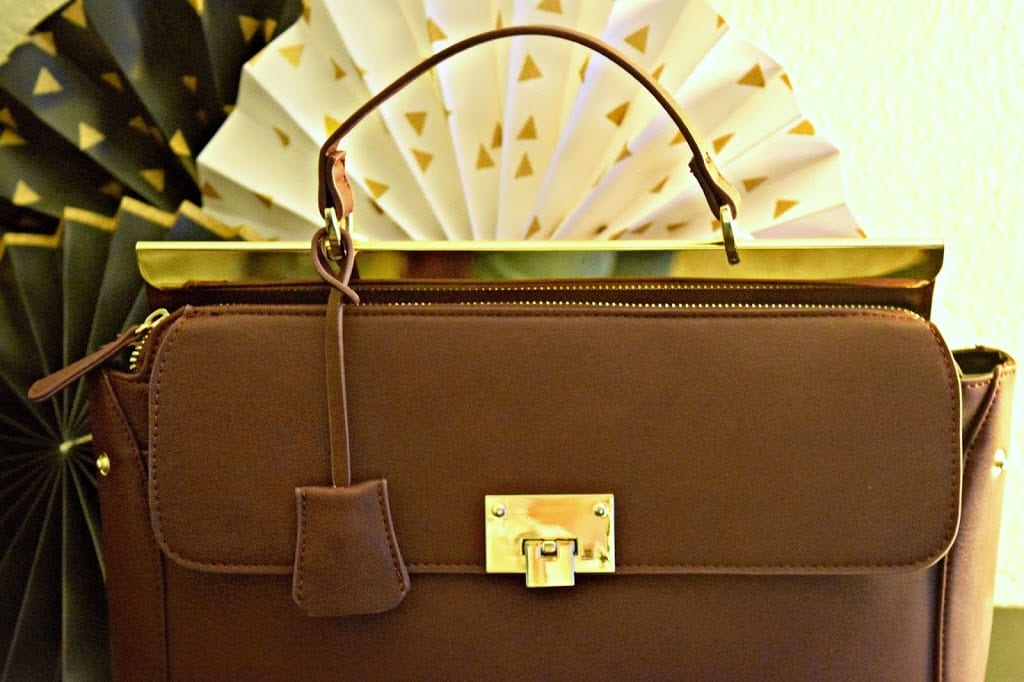 Find this beauty here
Standing in my downtown Seattle Forever21 dressing room, staring at myself after wiggling into a pair of size 28 boyfriend it hit me: maybe the fact that those boyfriend jeans barely even fit me like skinny jeans in my normal size was an indication that I am OFFICIALLY too old to shop at Forever21. My fears were being realized, I was being aged out of a store I had loved that was a go to for finding treasures at and knockoffs since I was a teenager. But that's life right? WRONG. Yes, one of the primary customers targeted by Forever21is in fact the pre-teen/teenager who's idea of a skinny jean might fit my arm, but I found out recently that isn't the only customer they are targeting.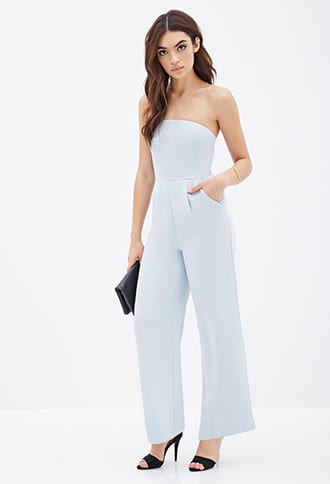 Find this jumpsuit here
You may have started to see a strange phenomenon happening in the blogging world where many women are carrying (shockingly) Forever21 handbags, loudly and proudly because they look, dare I say, like they are either a designer bag or at least expensive. I saw the maroon lady bag above on another blogger and was shocked to find out that it was under $30 and from Forever21. Upon purchasing my own and stalking their website I was thrilled at the quality of the 'pebbled' faux leather and the upscale shapes and details such as the metal edging on Forever21s new handbag range. These are NOT handbags for teenagers, they are for the working woman, stylish students and fashionistas who want to look like they broke the bank on their arm swag when in reality it cost the same amount as their fancy lunch. So the next time you want a designer looking handbag for a fraction of the price perhaps check out Forever21.
Handbags aren't the only products targeting a more sophisticated audience, the Love21 Collection has always been geared towards the working woman for some time but lately Forever21 has been producing many sophisticated pieces for us in their regular range as well. Take this FANTASTIC jumpsuit to the right for example. That is not your teenager's jumpsuit. Let them have the boho, short shorts and itty bitty jeans and we will happily take their chic outerwear and stunning architectural pieces that make us our best polished well-dressed selves.
The answer to my haunting fears and questions? Yes, part of Forever21's product line is for a younger generation than myself and I should leave those items to them. However, emerging is a chic, higher quality range that is exactly what I am looking for; cut for my adult figure and perfect for my on the go yet always trying to be chic lifestyle. Still hesitant? Don't worry, I will always share my favorites and my finds on the blog so you can let me dig out the gems for you. As for the jumpsuit above, I am ordering it tonight and will keep you posted. 🙂 Happy Monday and have a fabulous week!
Curious about the handbags I am drooling over from Forever21? Shop a selection below and let me know what you think (dibs on the chain link backpack. Hello Chanel-inspired!)