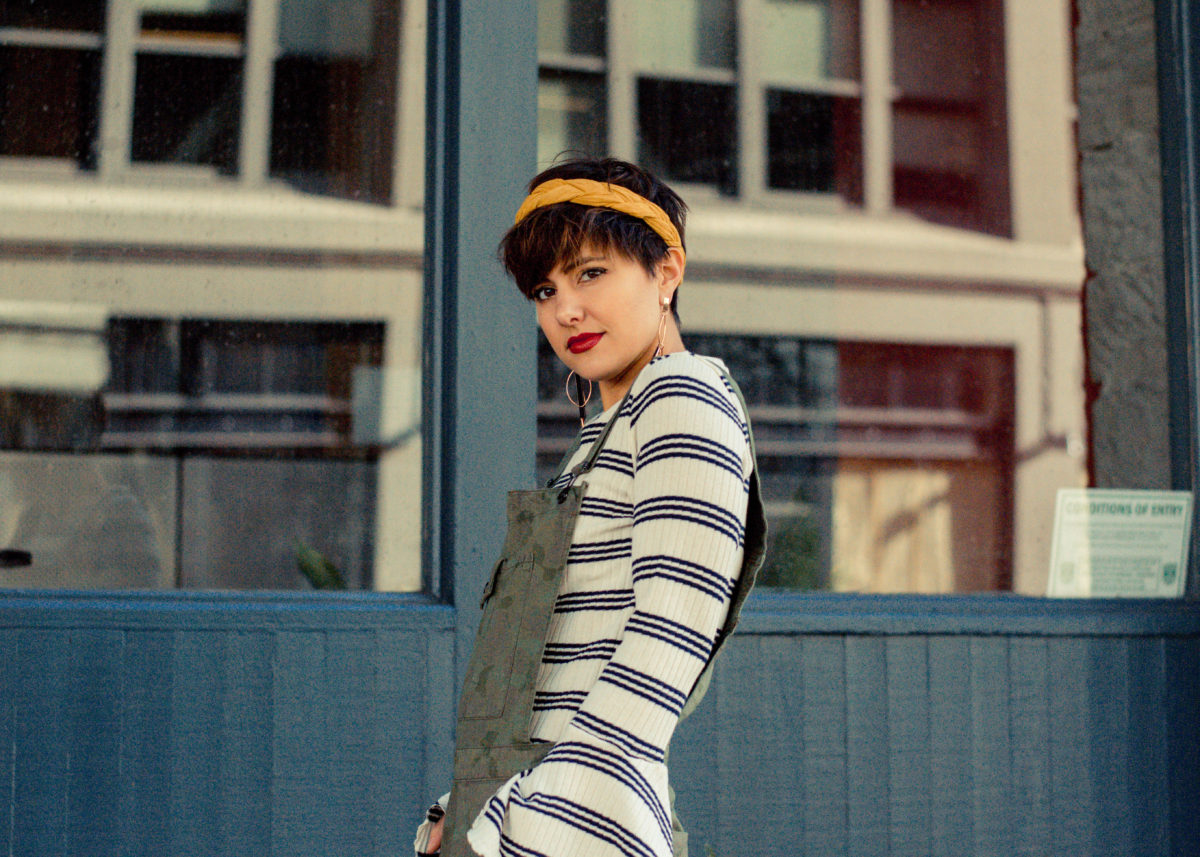 You have to love when new trends start emerging as the seasons change because 1) It's something new and fresh to try in your wardrobe and 2) it's a great excuse to go shopping. New items that have different prints and silhouettes are also a great way to revitalize existing pieces in your wardrobe as well.
Starting with the Bell Sleeve: this was a trend that was worn by almost every single Fashion week attendee this past month regardless of their age or style sense. Why? It is such a fun easy way to update the basic blouse or shirt that we wear in some form or another almost every day. The flares sleeve is something you can simply substitute into your wardrobe without changing your overall style or way of dressing which makes it an universally adoptable trend that isn't going anywhere anytime soon.
One great way to style the flared sleeve is with your favorite overalls and this season we have a fun new print to play with, Camouflage or camo. It seems like this print comes in and out of vogue quite frequently but with the strong resurgence of the military trend and military green it was only a matter of time before camo made it's comeback. In this particular pair of overalls the print is rather subtle, which I appreciate, a little more fashionable a little less 'I am going hunting on my lunch break.' I also think camo can fall under Jenna Lyons's list of prints that can act as a neutral so have fun with it, pair it with pops of color and don't be afraid to wear it with stripes or other clashing prints as well. Looking for the more boyfriend-y look in your overalls? Try buying an actual men's pair and get that true Current Elliot inspired borrowed-from-the-boys look that looks so perfect with overalls.
CREDITS:
Photography : Katie Miyagi
Styling: Rebecca Cornelius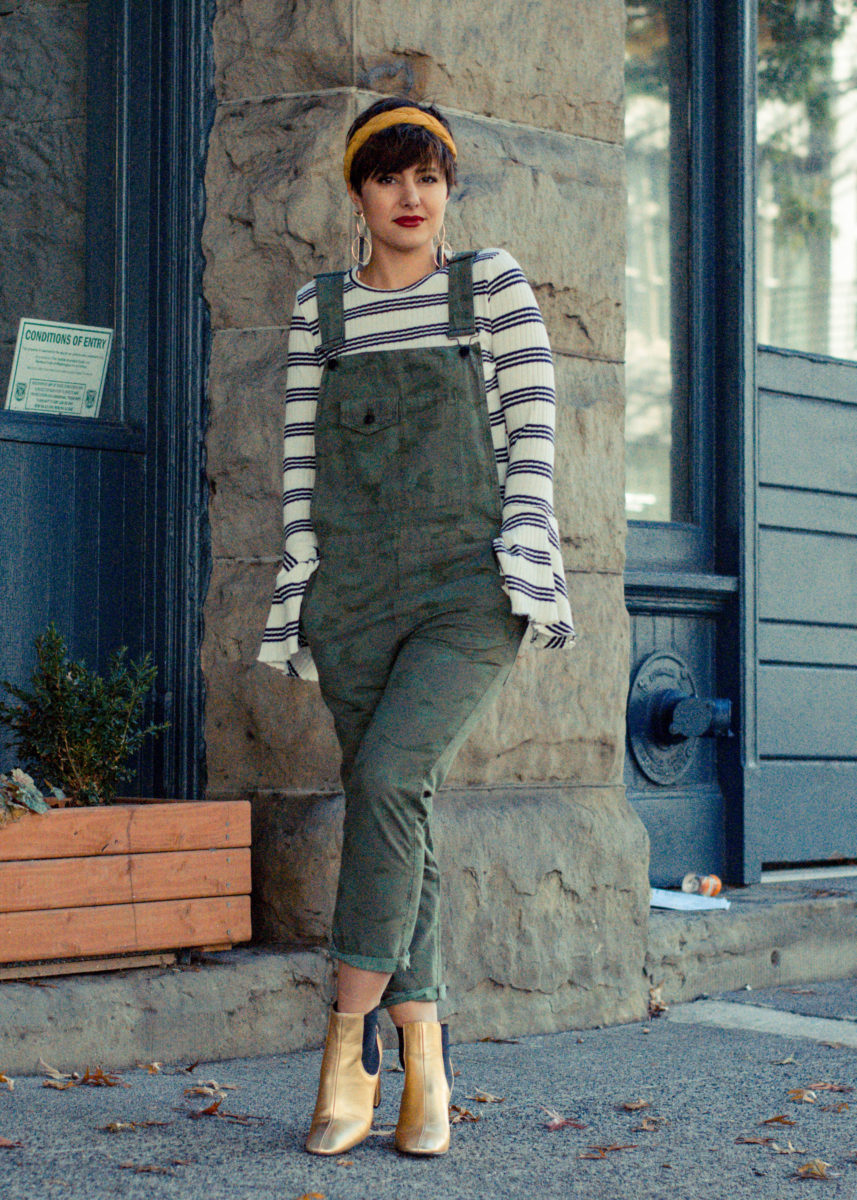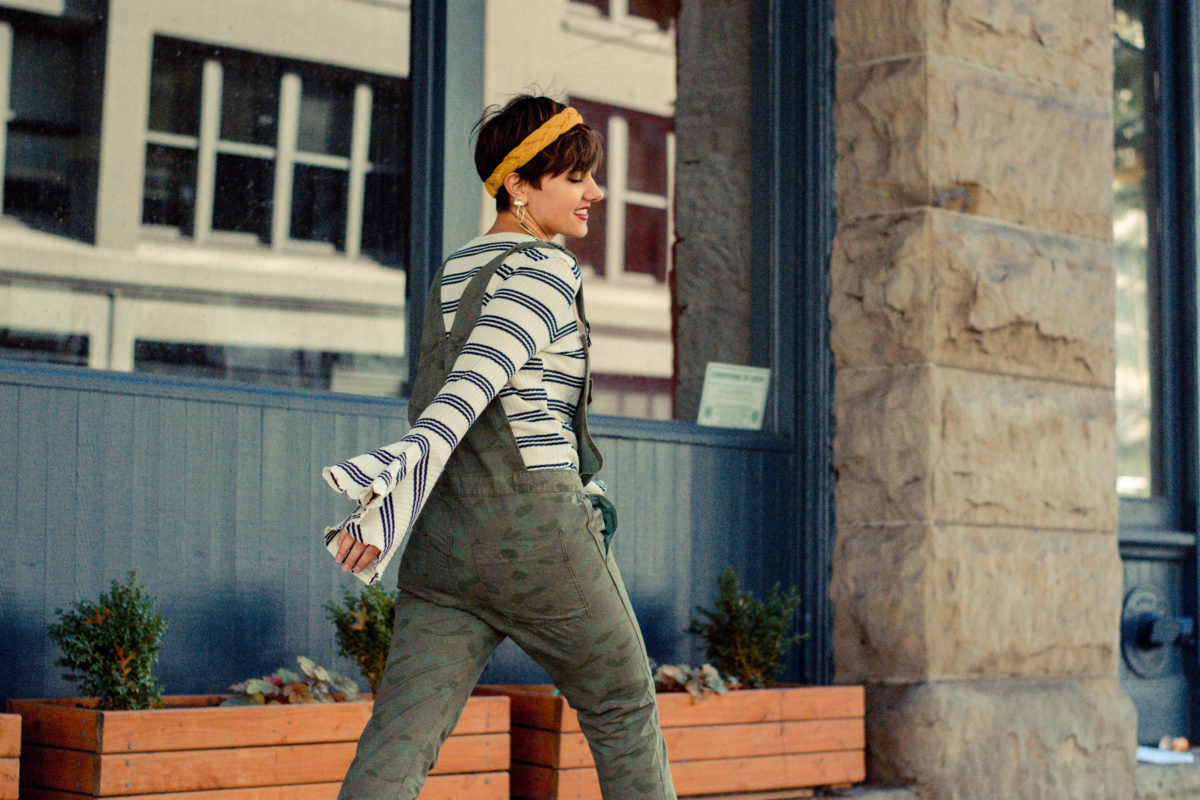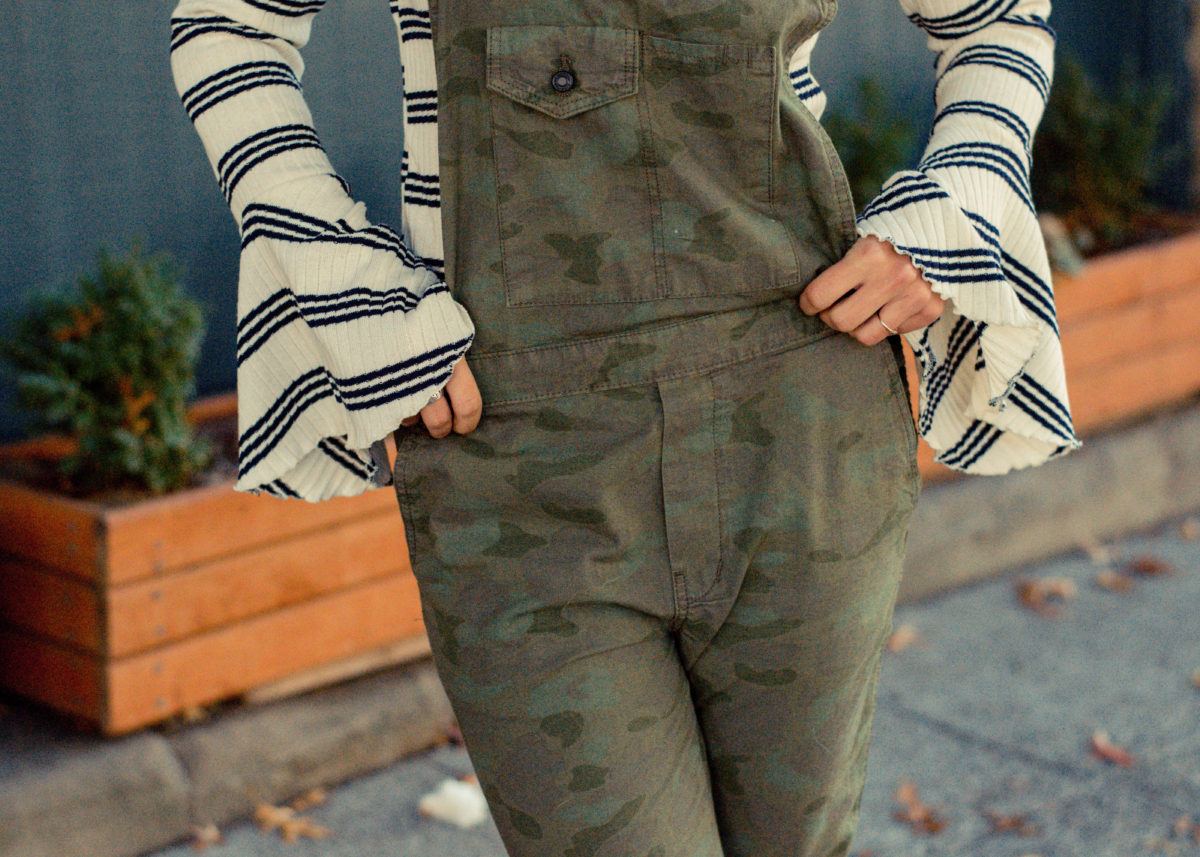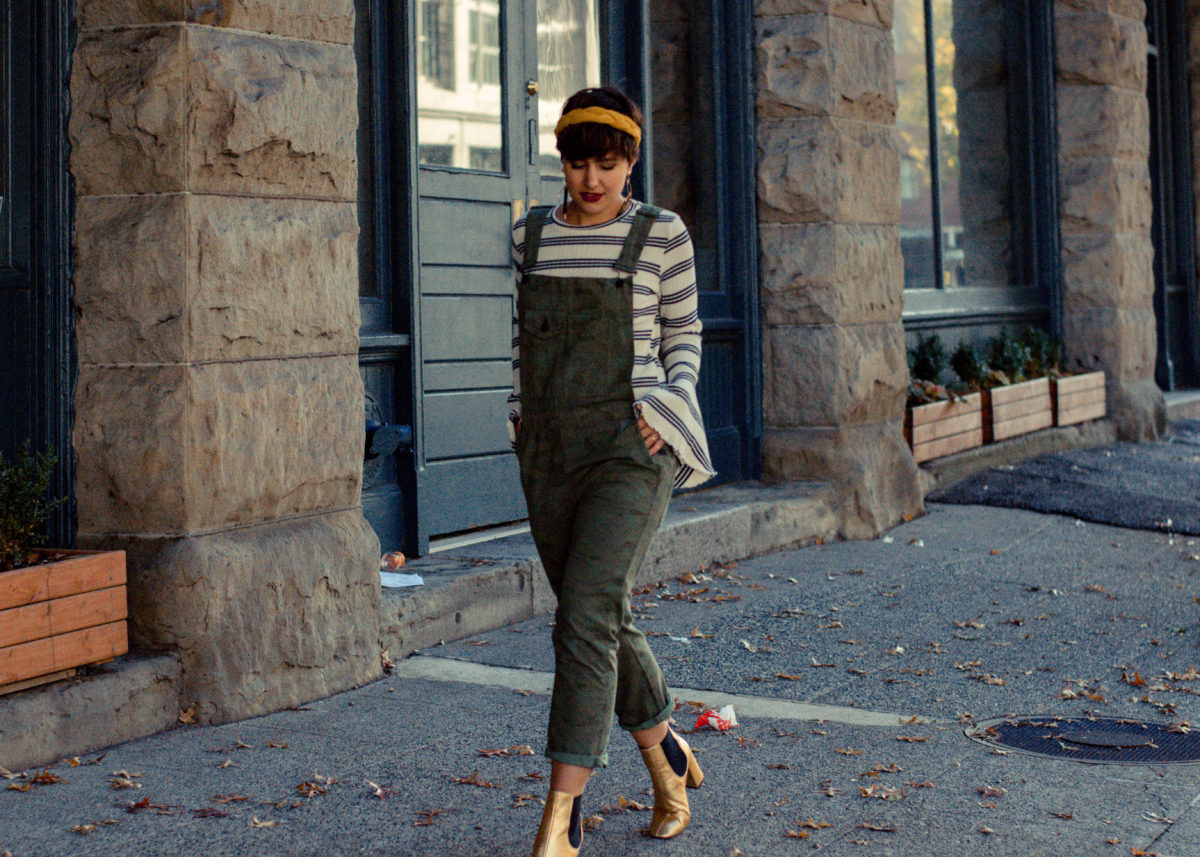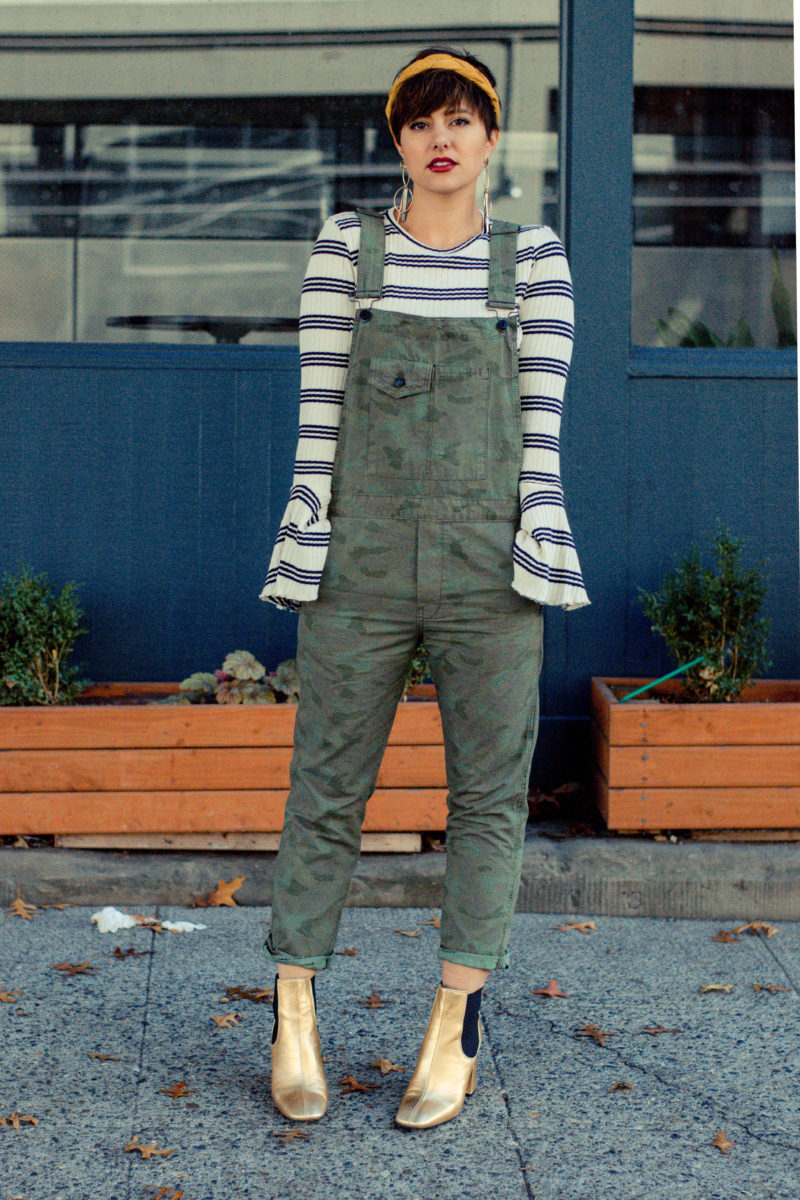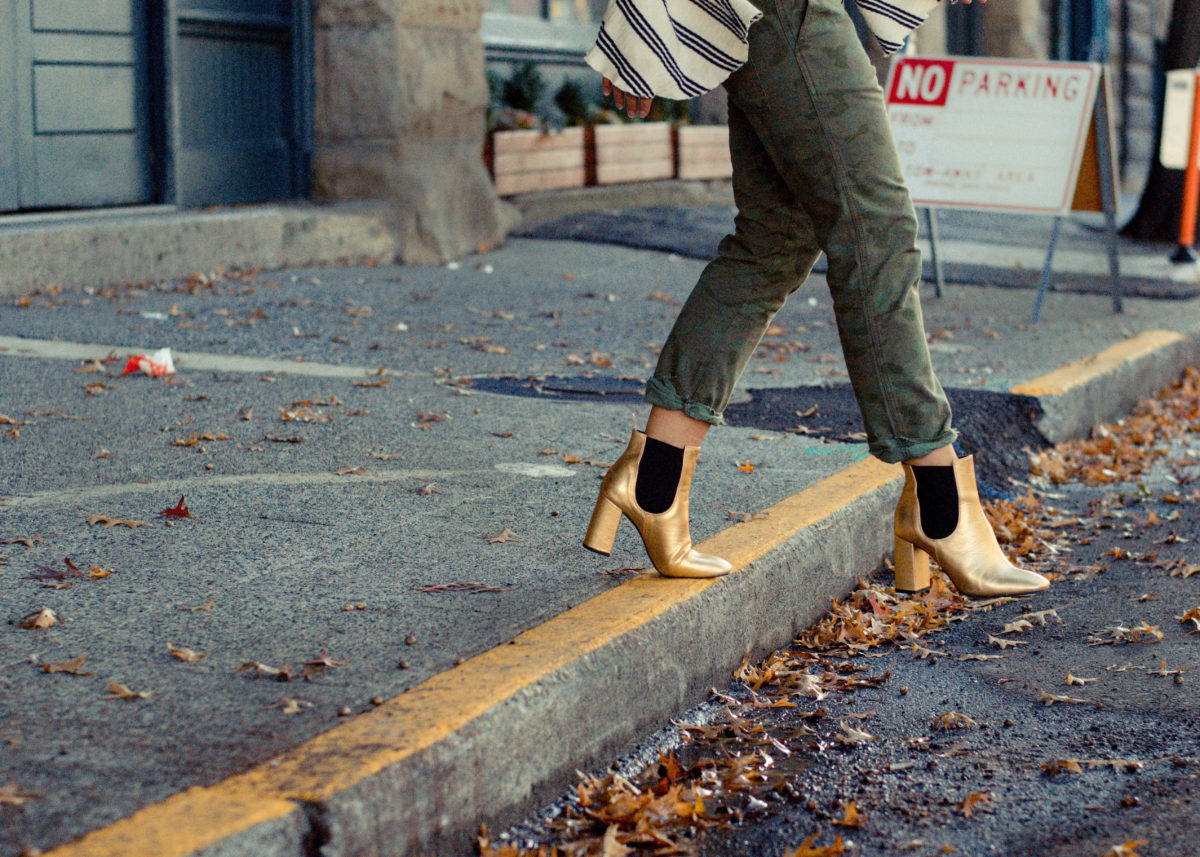 Save