Day 1
New York Fashion week: a time when the best and brightest designers in the United States show off their collection in the urban mecca that is New York City. Fashion lovers, editors and bloggers alike descend on the city to see fabulous fashion, attend glamorous parties and of course to wait in super long lines for both. Today is the first episode of my fashion week adventures, I spent 5 days in NYC with my fellow Seattle blogger Jenn from Hello Rigby. We had an absolute blast so keep reading to see what happens when 2 Seattle bloggers go to NYFW.
The Hotel : MADE
We arrived in NYC in the middle of the night which was just fine since the time adjustment was three hours ahead. We were staying at the brand new 'MADE' hotel in the garment district. The location in midtown was very convenient and while there were no closets in the rooms the incredibly friendly hotel staff made up for it. It actually ended up being a perfect location too because unbeknownst to us the Jonathan Simkai after party ended up being in our hotel lobby/roof (and yes we did see Jonathan Simkai for the record.) They are still running a deal on booking the hotel early so if you happen to be visiting New York soon checkout their discount code HERE. 
831 Minhle SS18
Our first show was 831 Minhle at the Chelsea Piers. It was a beautiful feminine collection with it's most beautiful colorful floral number being incredibly reminiscent of past Valentino collections. Sheer fabric was definitely a theme throughout NYFW and at 831 Minhle it took an embroidered and cutout form. Overall the show was very feminine yet the loose silhouettes and choice of slip on sneakers kept it laid back and casual at the same time. *Image source Washington Square News
The High Line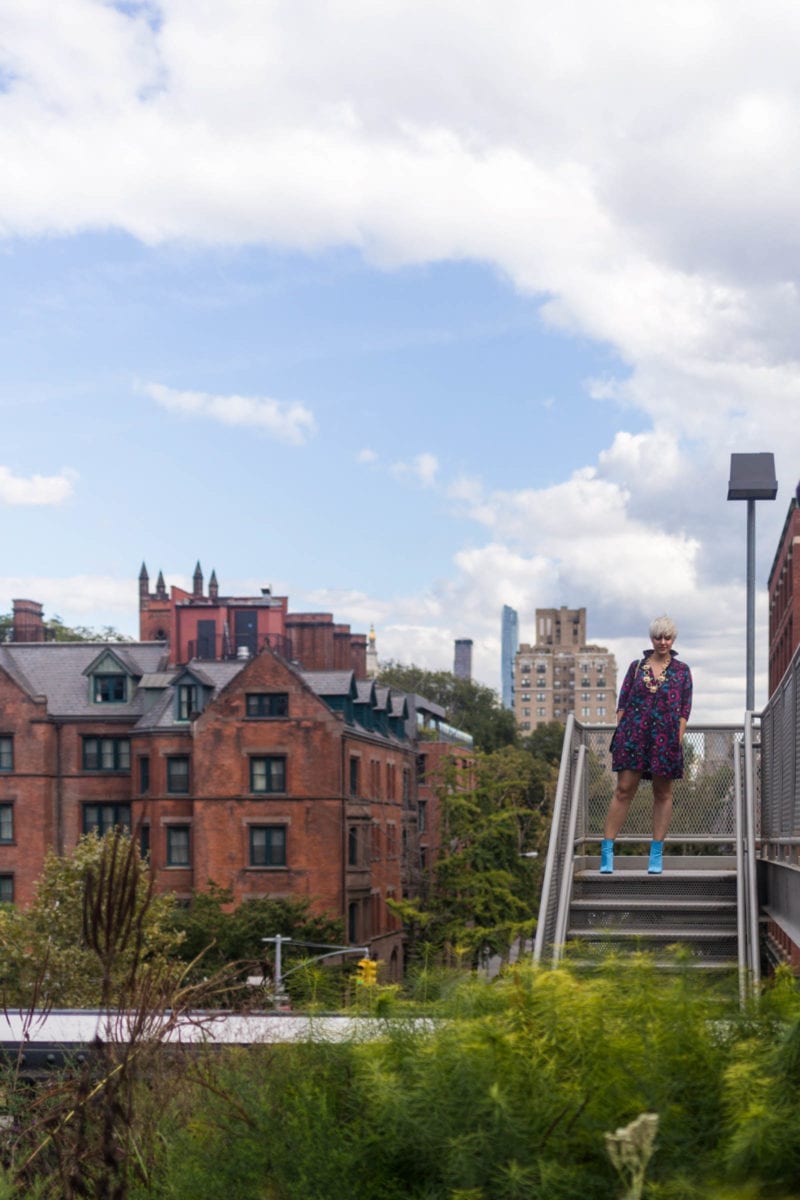 After the show we walked the High Line which was a very touristy but neat way to see the city. In case you haven't been, the High Line is a converted rail line that is now a pedestrian only path through the Chelsea neighborhood of Manhattan. The view is unlike any other as it's more of a 'view from above' but plan on spending some time on the walkway as there aren't tons of exits along the path so be prepared to spend some time on the High Line.
         & Other Stories Dress | Zara Boots | Vintage Belt Worn as a necklace (similar HERE)  |  Gucci Padlock Handbag"]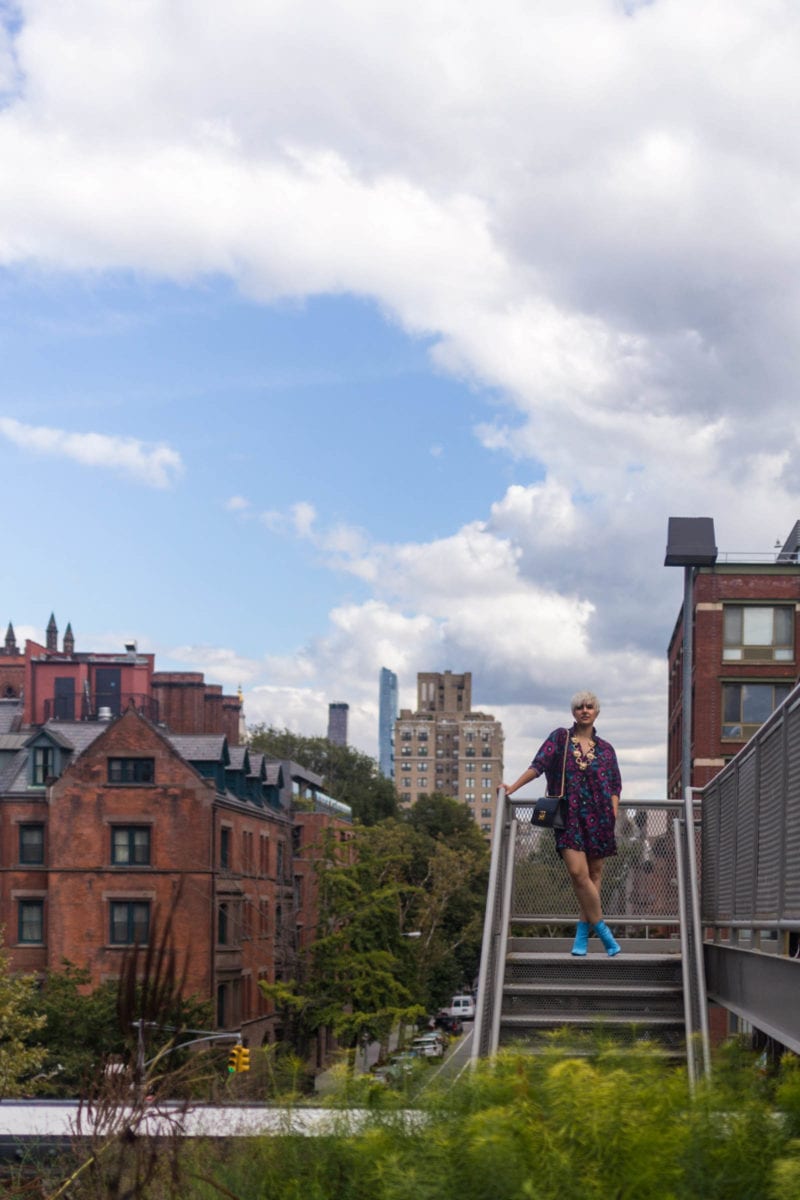 The Ugly Part of Day 1
If you follow me on instagram @BloggerNotBillionaire you know we got food poisoning on Day 1 and we are 100% sure it happened right after the High Line because it's the only time Jenn and I ate the same thing during the trip. I hate to give a bad review but so many of you asked so it was the Hotel Americano we had appetizers at and while it was a beautiful setting the food was a bit dangerous. So these were the last photo where we actually felt good during Fashion week which stinks but also is part of life.
Cindy Montiero
My last show of the day was Cindy Montiero who was showing for the first time at NYFW. She channeled earthy, island vibes quite strongly with a heavy use of burlap and bits of foliage embroidered into the fabric. I loved her use of geometric cutouts and architectural silhouettes however I found her choice of fabric made the garments not super wearable.
*Image source Fashion Week Online
Saks Fifth Avenue NYFW Party
The finale for our first day of New York Fashion week was the Saks Fifth Avenue 'Runway' themed party. Complete with live models amongst models mannequins in windows and of course live performances (we arrived late…. and missed that part) it was a good party with lots of great fashion. It was the perfect semi-mellow way to round out our first day of fashion week.
Harley Davidson T-shirt | Asos Skirt | Laurence Dacade Sandals | Gucci Padlock bag | Alexander Wang Earrings
*All Photos of Rebecca taken by the wonderful Jenn Haskins
Save
Save