Today was the first day of Spring, but here in Seattle it sure didn't feel like it. I'm not saying it wasn't sunny, it actually was, that shining orb was present in the sky, however it was still quite chilly. Nevertheless I was determined to thwart the weather and make a declaration that it was SPRING and I was thinking of Hawaii (naturally…) Enjoy my attempt at summertime.
The dress I found at the height of the sunny season last summer. Boy was it lovely. The Jacket, a steal at Forever 21 when I went to visit Oregon in the summer and found it to not quite be as warm as I was expecting. The boots are also oldies but goodies from a Nordstrom sale a while ago. I guess the theme is revisiting the summer and the few blissful weeks we get here in the NW that make the rest of the year worth it. The photo taken below was taken by my sister on one of those such days, and the only other time I have warn this dress, so you can imagine what comes to mind every time I put on this dress.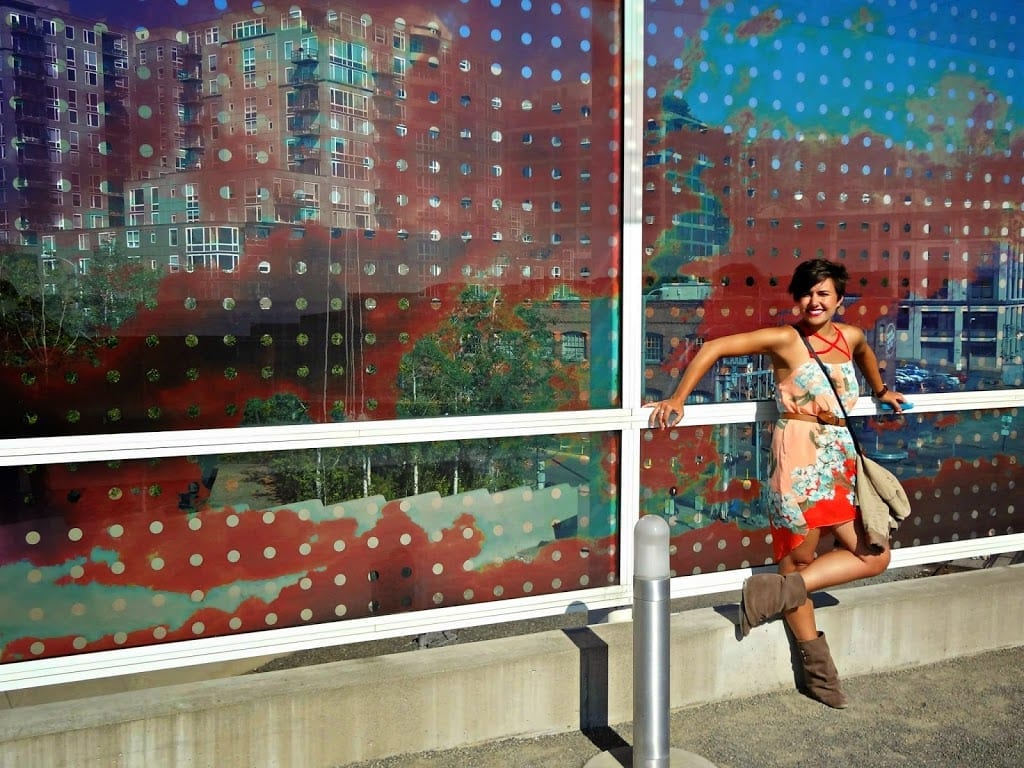 Summer will be here soon enough, but for now we will have to settle for Spring. Welcome.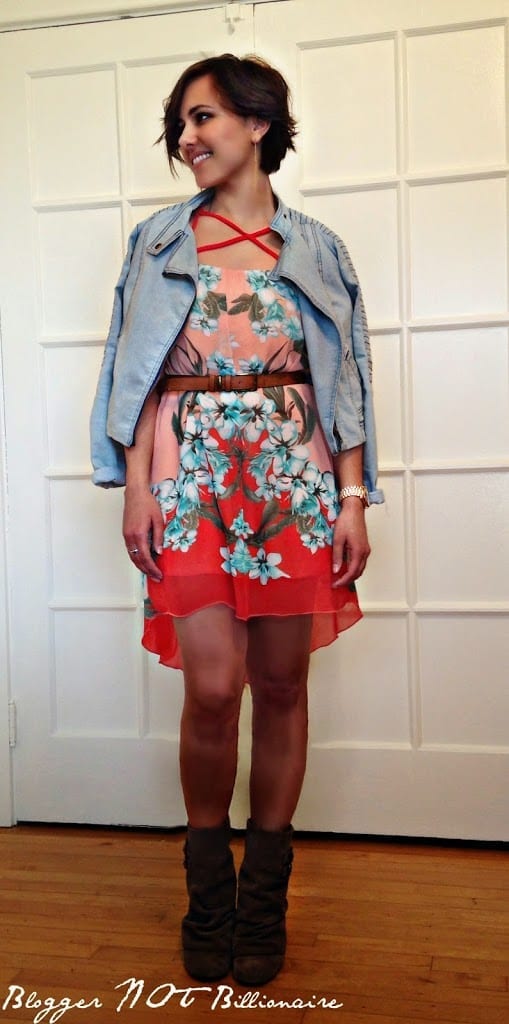 To keep things simple since there is so much interest around the neckline I opted for simple, drop-gold earrings that are subtle, classy and add just the right amount of shine. They are also from Forever21 because as always (and last time I checked.. I didn't win the NCAA perfect bracket fyi) I'm a Blogger, not a Billionaire.
-Rebecca
Follow my blog with Bloglovin