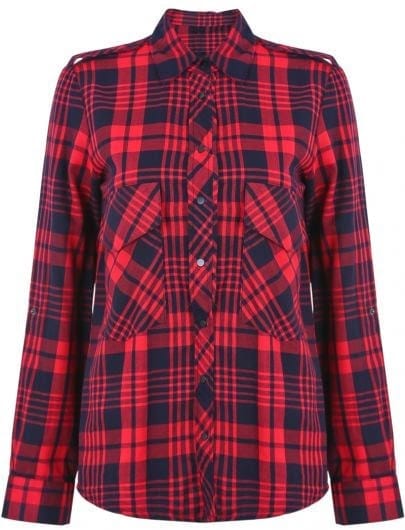 The perfect plaid shirt… How many times have you stared at your boyfriend/sister/friend's closet at a plaid shirt that they have and have just thought 'how perfect.' Well, I happen to have boyfriend and a sister with a penchant for plaid, red and black to be specific and I always wondered 'why can't I be a plaid person too?' The answer: I personally am just not that casual of a person. I tend to like to dress up a little, throw a heel on that boot, wear slacks instead of jeans, so plaid didn't suit me that well. Until NOW.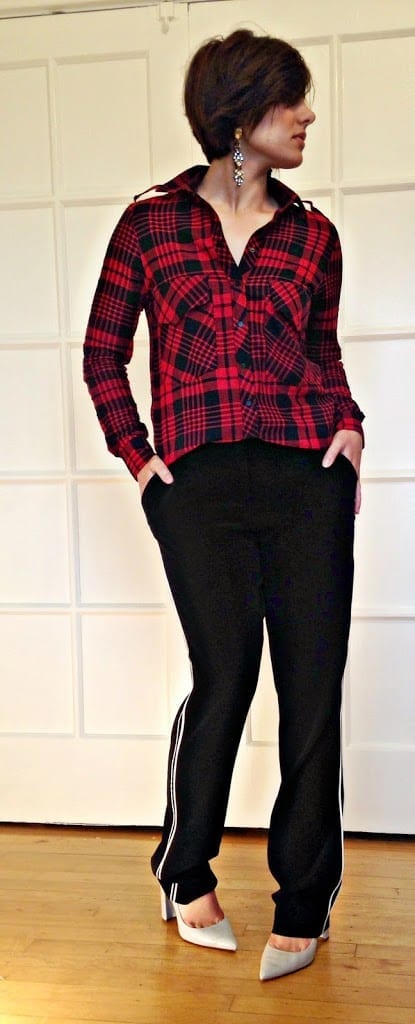 Plaid shirt-Sheinside (HERE!!), Elizabeth & James silk track pants- Nordstrom RACK (old),
Zara white pumps (Black version Here), ASOS earrings (old).
I have to confess. I think this shirt is phenomenal, quite possibly the bees knees of plaid shirts. I first spied it at Zara.com in the winter time (the Seattle Zara only opened in Feb '14.) Unfortunately when it finally reached a compelling price point during their winter sale it instantly sold out. *sigh*. Enter Sheinside.com. I may be the only one that thinks so but there sure seems to be a lot of Zara product on this site and it sure is inexpensive. Regardless, I saw it, squealed a little bit and INSTANTLY PURCHASED IT ($24 some-odd dollars + a 15% off coupon.) Perfect plaid shirt, OWNED.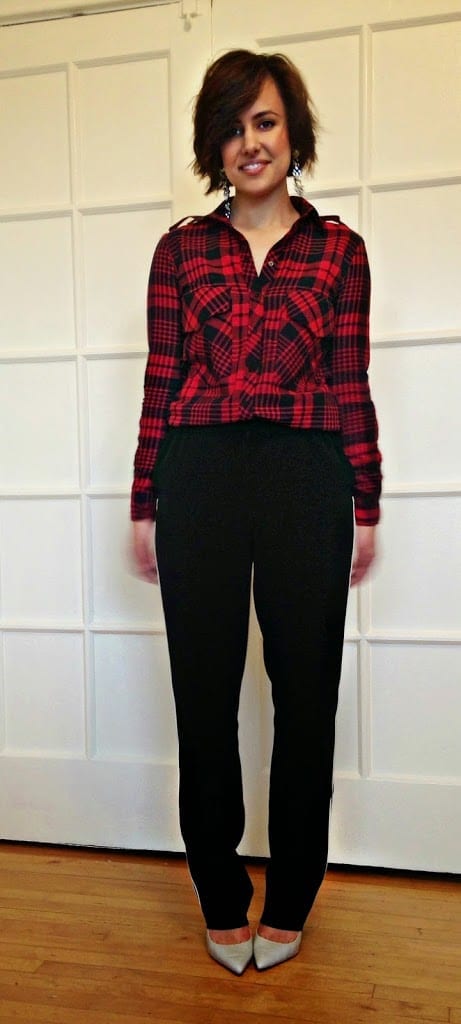 (please note the poorly concealed glee on my face… yes.. I love this shirt.)
These earrings have served me well, through NYE, Holiday parties, daily pizzaz, etc. If you ever need some REALLY strong statement earrings ASOS.com has some amazing ones. They tend to be a little bit pricier than what I am used to (F21 $5-$20) but are well worth it and if you favorite them and wait a while, they tend to go on sale. But shhhh I didn't tell you that. 🙂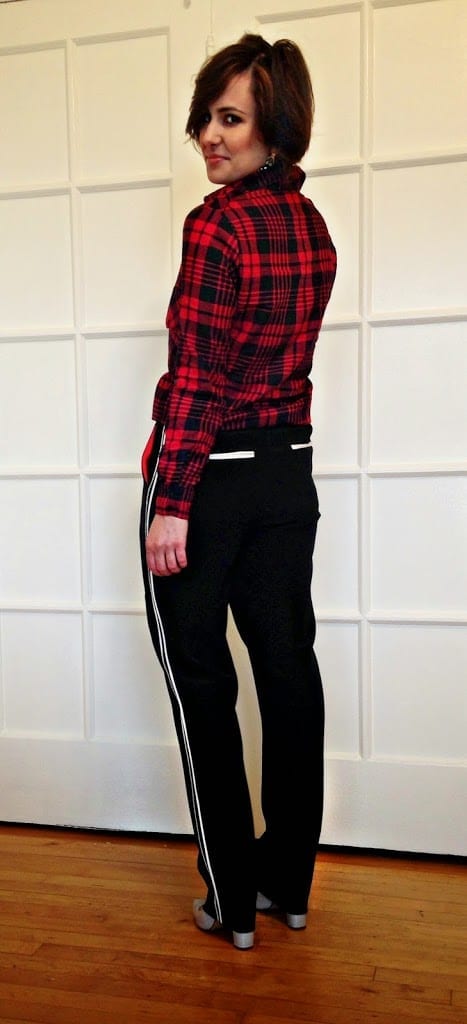 A word about these magical pants… Elizabeth & James, you are fantastic. Even though my these have been mistaken for workout pants before (1 time!) they are the most insanely comfortable, wonderful Track looking pants I have ever owned. PLUS, if you look closely at the photo above you will notice a RED LINED POCKET! It doesn't get better than that. Except that I got them for a song and a dance at the NordstromRACK. Why? Because I'm a blogger, not a Billionaire, and I love a steal as much as the next girl, maybe even more.
-Rebecca