Clearly I am not the only one who is enamored with Burberry's fall poncho, it seems you all are as well, as is the fashion world at large. Friends of mine who don't even follow Runway shows or Ready-to-Wear collections know exactly what the Burberry Wrap looks like. So you will have to excuse my exhausting of the topic as I already did a post on how to make your own Burberry inspired poncho out of a scarf (see that post here) but I wasn't just content with making my own, I wanted an almost identical replica. Except for my embroidered initials *working on that* and a slight length difference in the back, this poncho has Olivia Polermo's Burberry Poncho written all over it (metaphorically.) I found my almost-perfect knock-off on SheInside.com.
But let's discuss why you need an item like this in your closet even as we approach the end of the winter season.
I think we can all agree that the must-have item for Fall has to be a cape or knit poncho of some kind and the best thing about the end of the season is that many of these bad boys will be going on sale (if they haven't sold out already.) This trend is so easy to wear, just throw it over any look and you instantly add heritage polish to any outfit. Assuming that we have all invested in at least one of the fabulous pieces rest assured they will be a thing for 2015 as well as I think this trend is just getting started. Worried about Spring/Summer transitions? How fabulous will a cape look over an easy t-shirt, cut-off shorts and motorcycle boots? As long as you aren't investing in a true 'winter outerwear' piece this is going to be one of our favorite transition pieces come Spring I promise and I will even show you how to wear it if you have any hesitations.
Happy Tuesday! See outfit details below and some of my favorite cape choices for your winter outfit or perhaps as a gift for a fashionista you know and love.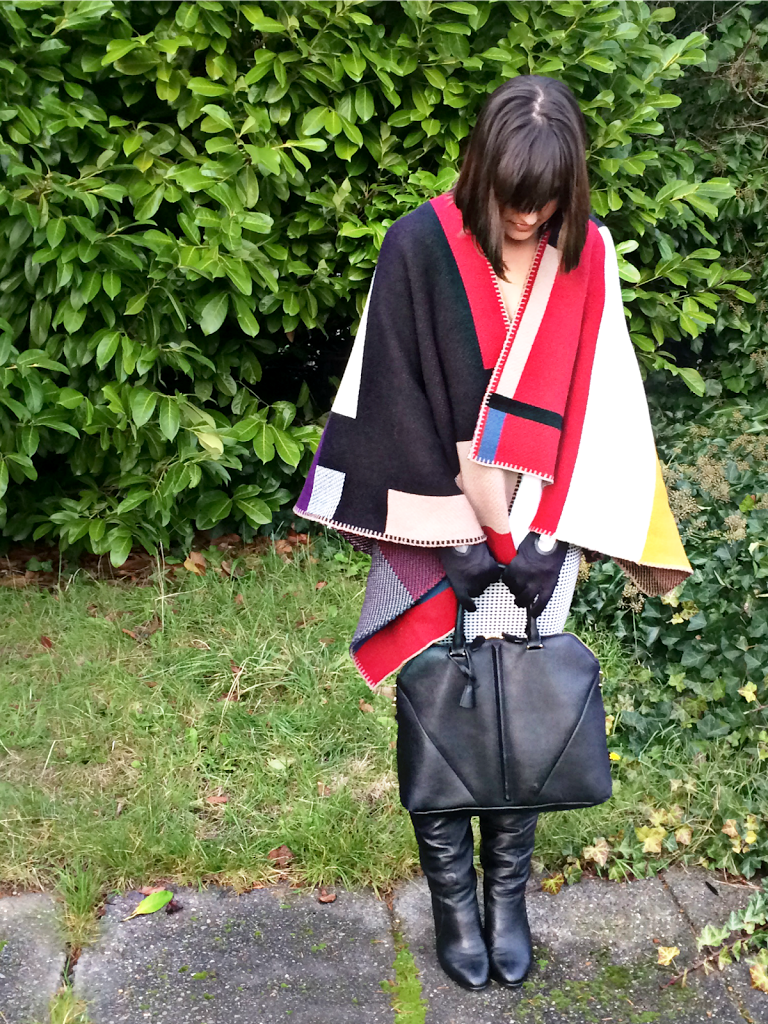 Cape HERE, Gloves Alexander Wang x H&M, Textured Pencil Skirt Forever21, Boots Zara similar Here
My Favorite Picks for Blanket Capes/Scarves Inspired Pieces
If black off shoulder dress keeps women a sense of mystery.Then short blue dress shows the neat and pure of a girl.
---
---