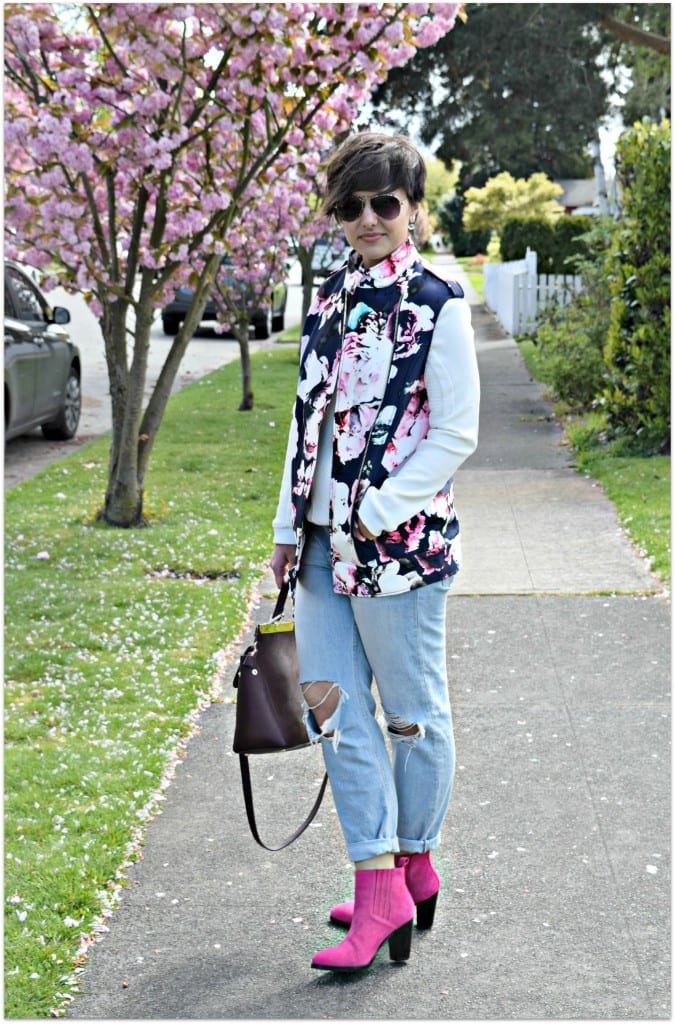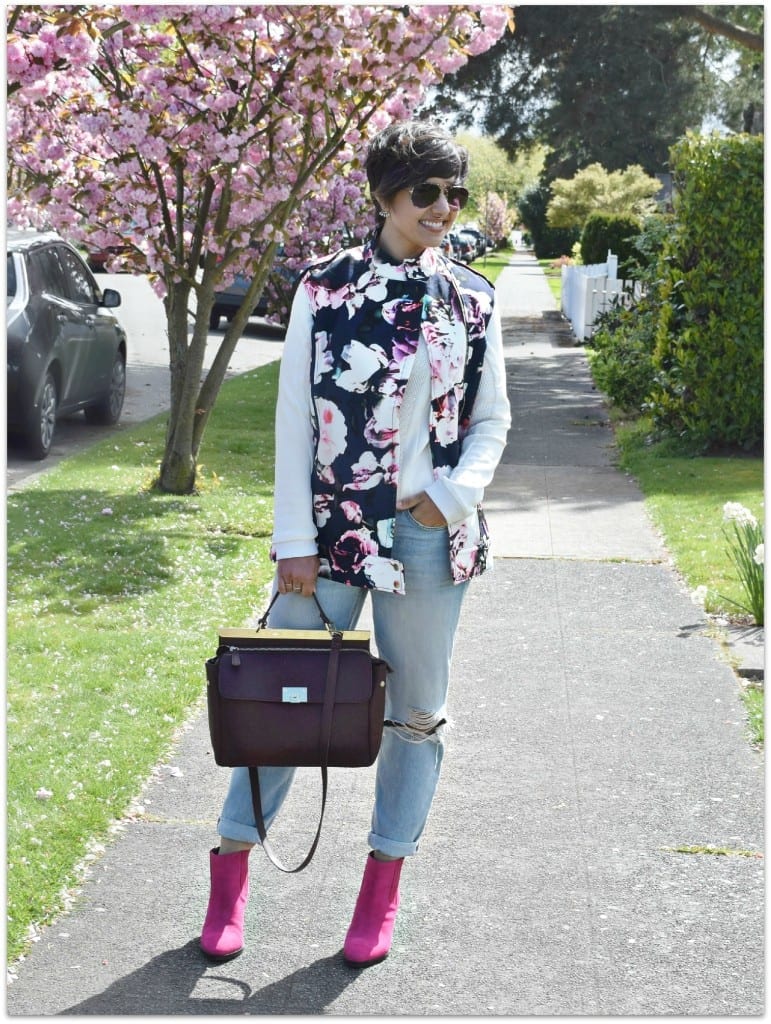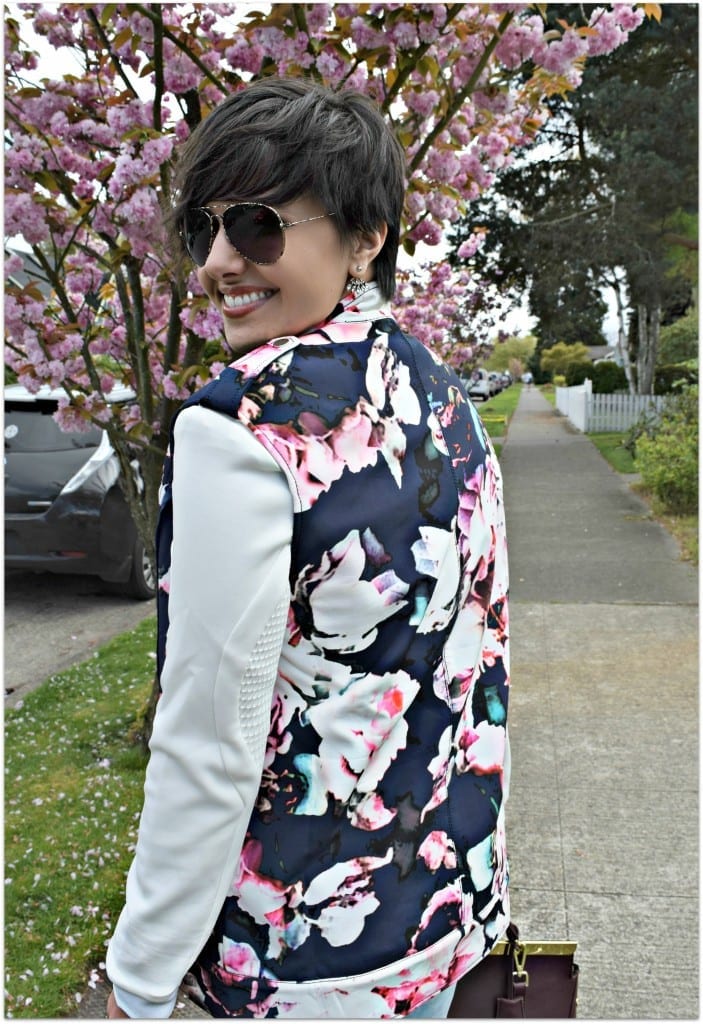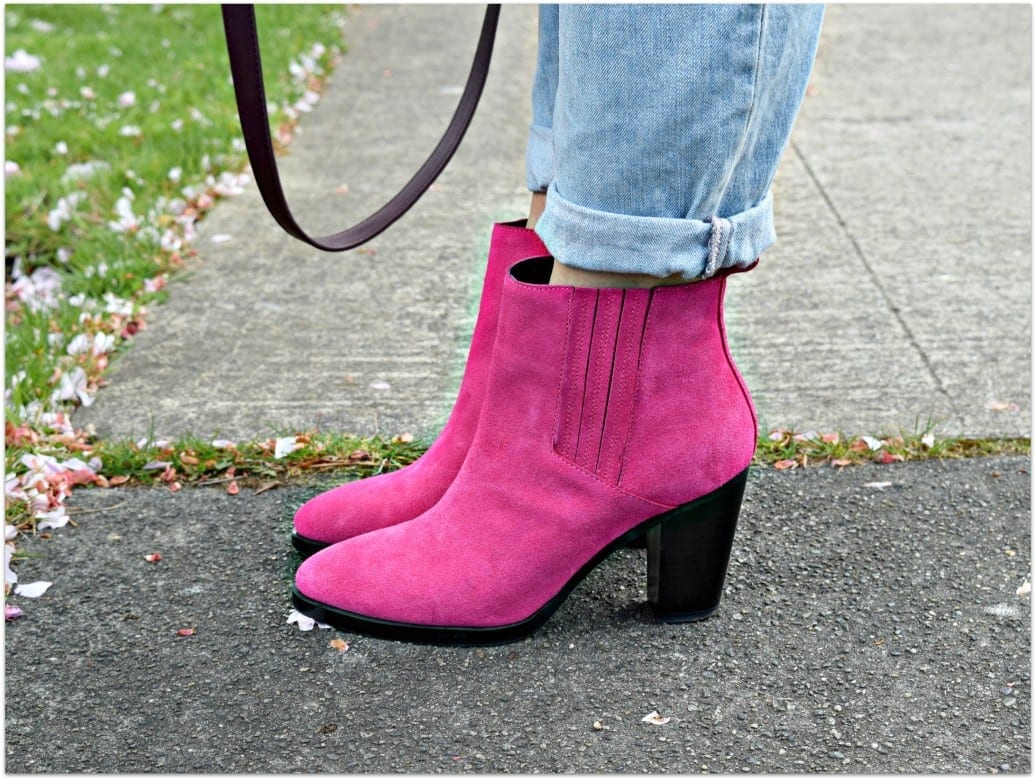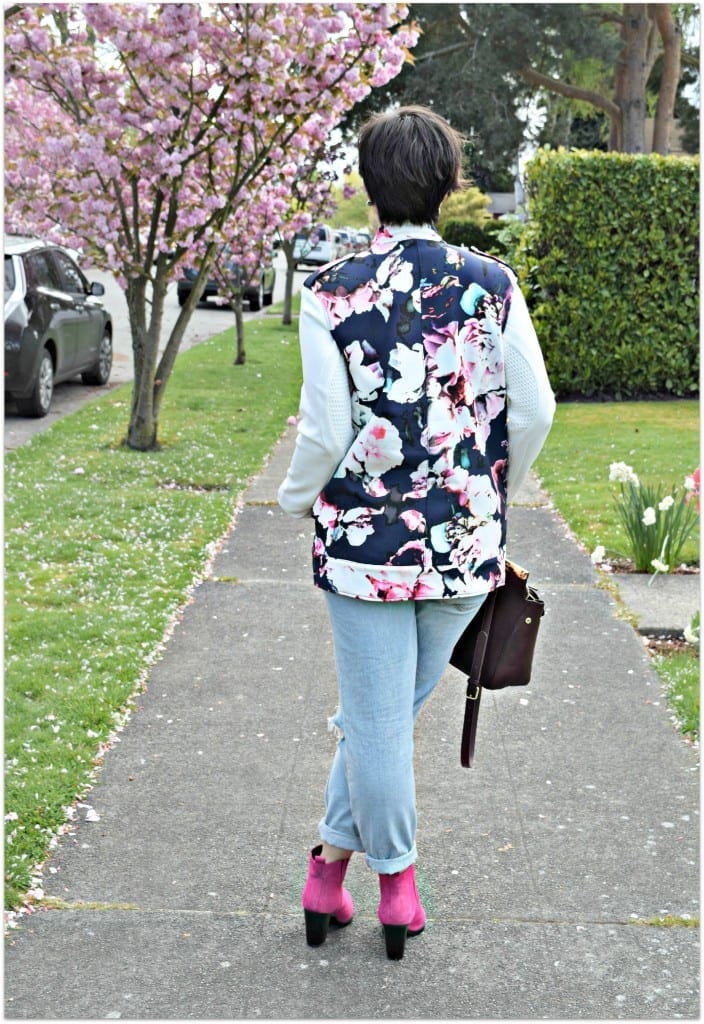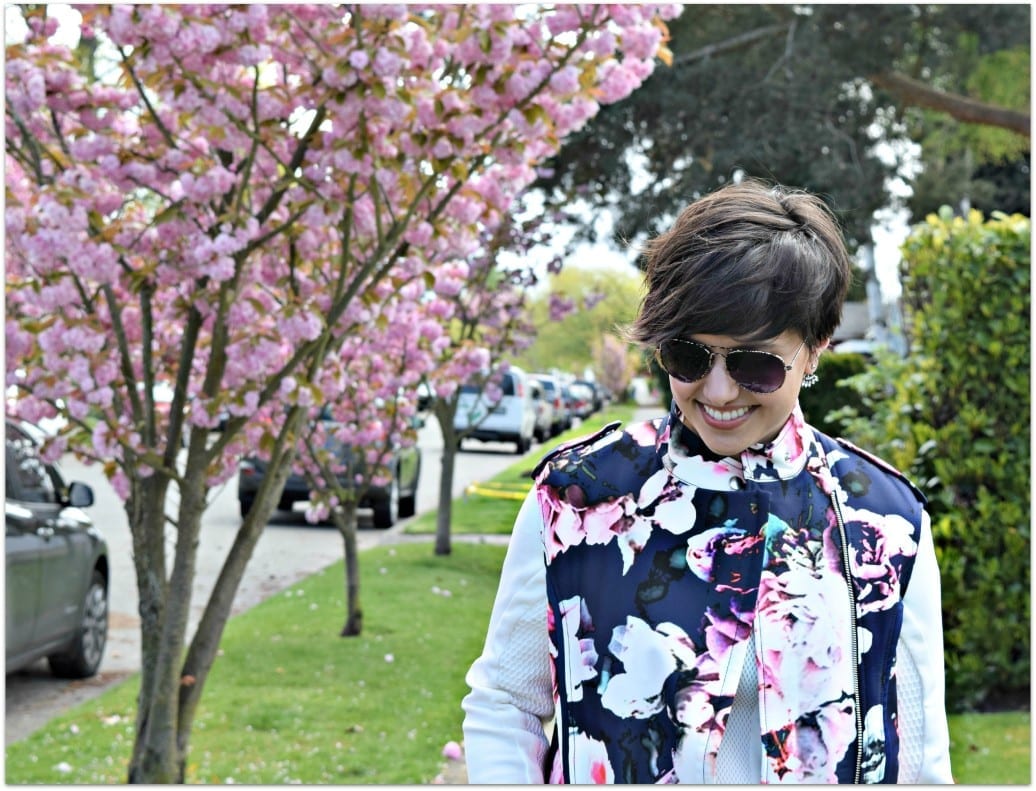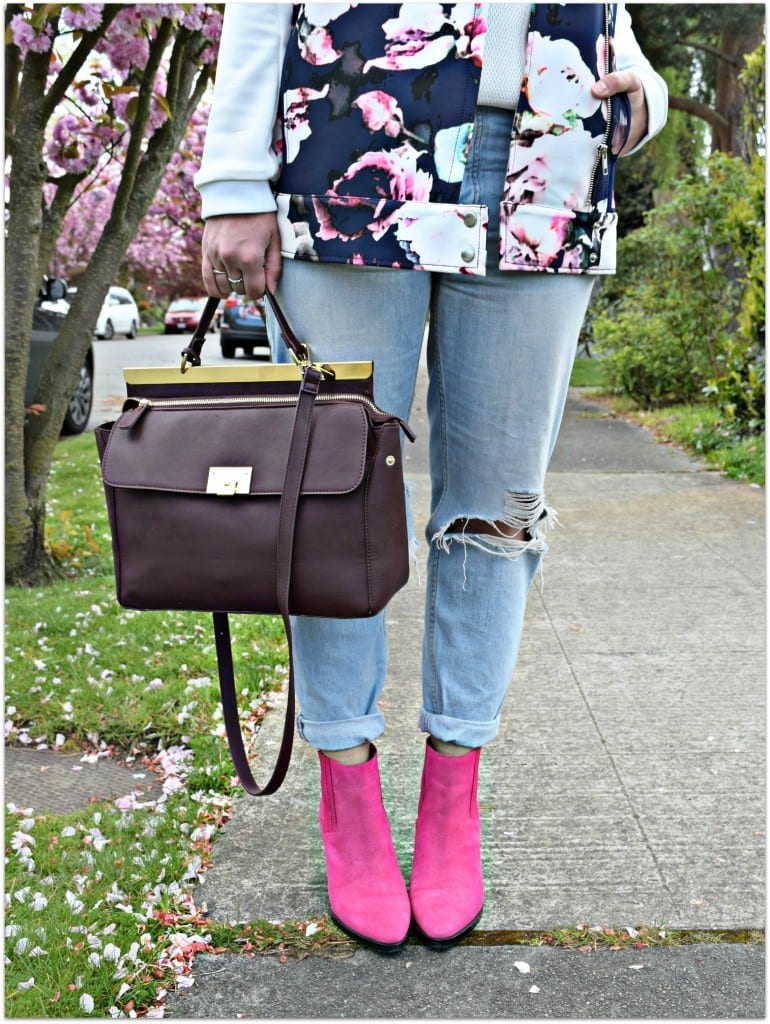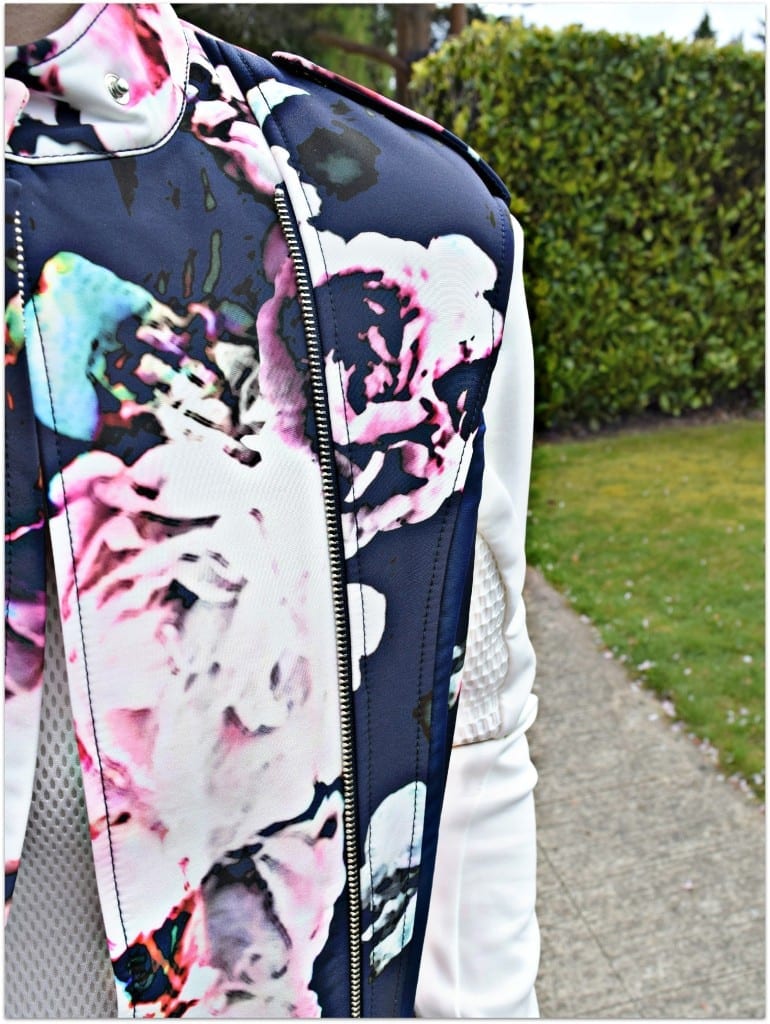 Happy Australian Fashion Week everyone!! If you follow me at all on Instagram you know that I LOVE the street style that is coming out of this Fashion Week. It isn't a coincidence that some of the biggest and most interesting (emphasis on interesting) fashion bloggers hail from down under and it isn't because they dress like Californians. While some may rock the One Teaspoon short shorts to their hearts content, it is what they pair with their shorts: the layering techniques and every present architectural elements throughout Australian style that makes it such a standout. Australian fashion has an effortless quality despite it's daring, print wearing, trend mixing nature which is why it ends up being so much fun to watch and emulate.
This whole week I will be featuring at least one Australian label per post and today it is Finders Keepers, the label behind my oversized statement floral vest from today's look. As described on the Australian Fashion Labels website Finders Keepers is meant to be a more accessible label that appeals to more of the every-day woman who can be casual but also needs to still be polished and chic. I love that an oversized floral statement piece is considered more 'everyday' because to us Americans that is a pretty bold item. Finders Keepers does some of the most beautiful prints I have ever seen and cuts bold silhouettes that are both striking and at the same time wearable. Their most recent collection, Float features bold head to toe striped looks that give the impression that you are an expert at layering when in reality you are just wearing an incredible dress. Float also features monochromatic separates that when paired together make for a really standout look.
Follow me on Instagram to see some of my favorite looks from MBFWA. For more on Finders Keepers you can find there latest range here.
Have a fabulous Tuesday! -Rebecca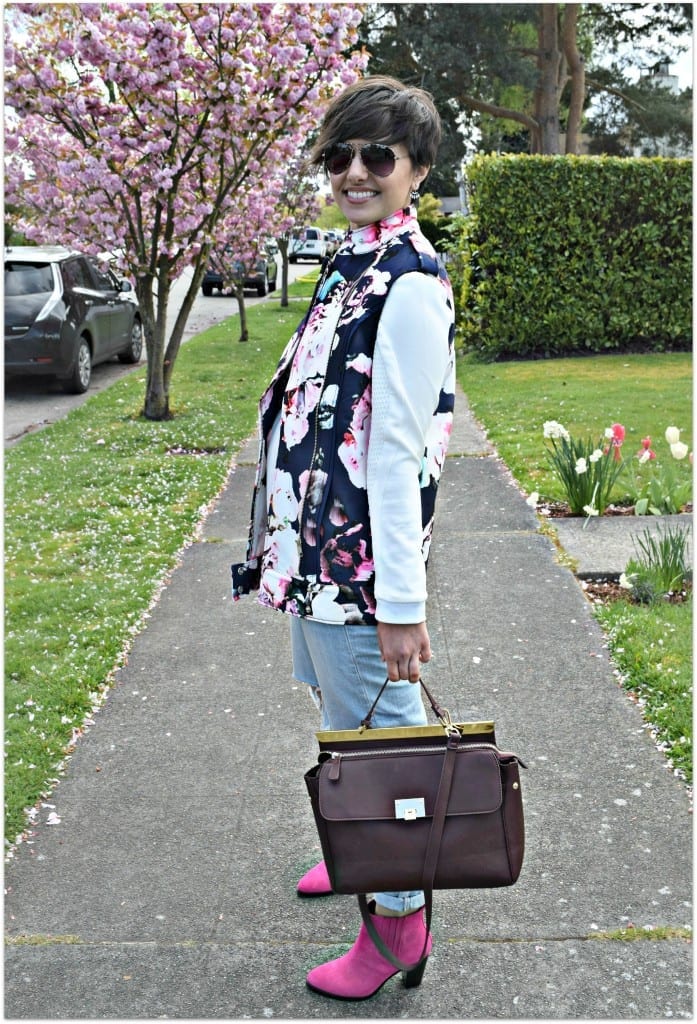 Vest Finders Keepers, Cameo Sweatshirt , Forever21 Handbag, Topshop Boyfriend Jeans, Forever21 Handbag, & Other Stories Boots
Hello! I am sorry you are having issues! Perhaps try subscribing to the weekly emails or follow via Bloglovin!

Thanks for stopping by!
---
---