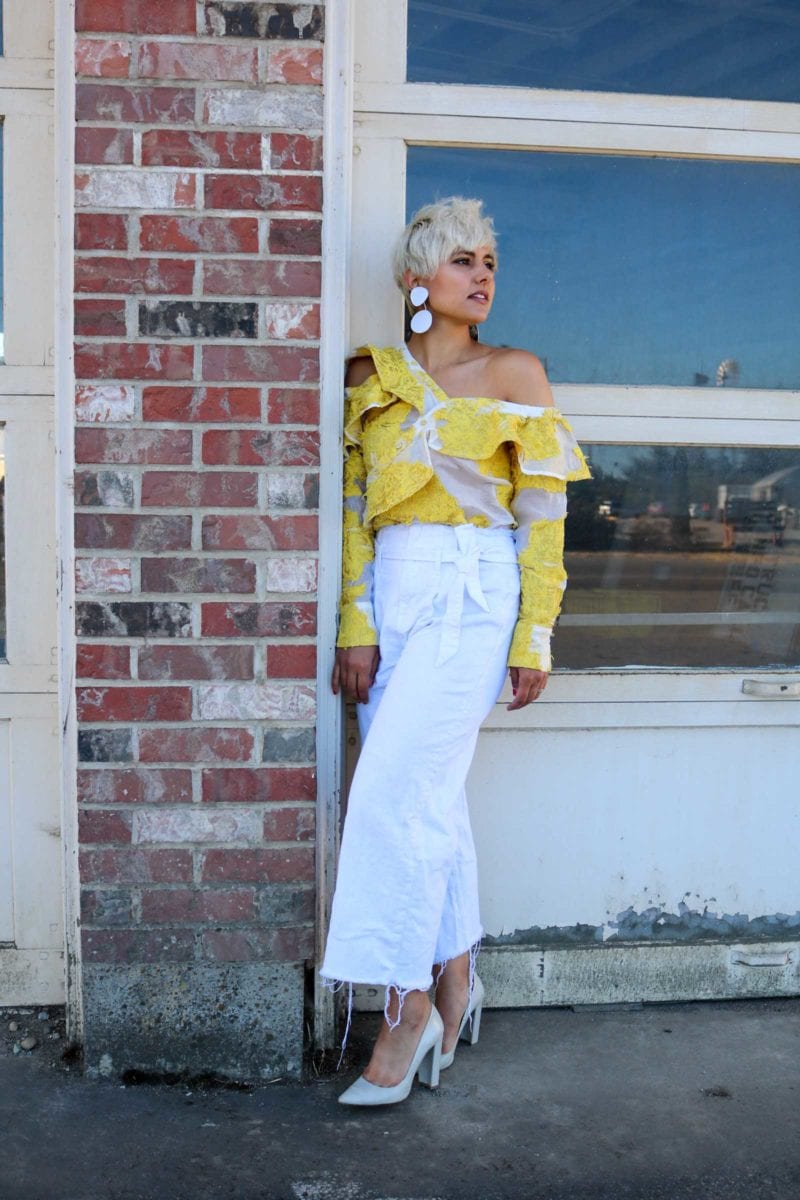 It all started with the off-the shoulder trend two years ago. A revelation of sorts, designers were taking the shoulders off of everything, shirts jackets, dresses and letting our exposed humerus do the talking. Next came the one-shoulder trend, the cheeky older sister of the off-the-shoulder movement and again the fashion world was riveted. What these trends paved the way for was the final iteration of the shoulder story: shoulder interest. Neither all shoulders showing nor being covered this trend is being championed by everyone from the most feminine of brands like Self- Portrait to the most cutting edge such as Monse. Here are to ways to embrace this new should trend that are both fashion forward and easy to wear.
Self-Portrait
First let's get a little Girly. Self-Portrait is a fabulous feminine label that rose to popularity in recent years with their show-stopping lace dresses and subsequently they have also created one of the most iconic shoulder-interest silhouettes of the moment. With a peek-a-boo cutout ruffle on one shoulder and an off the shoulder moment on the other this blouse is perfectly on trend and ready for it's close up. For even more fun try their different textures and prints like this floral yellow or for a more budget friendly option try one of the Self-Portrait inspired styles below. Find the exact blouse shown below HERE.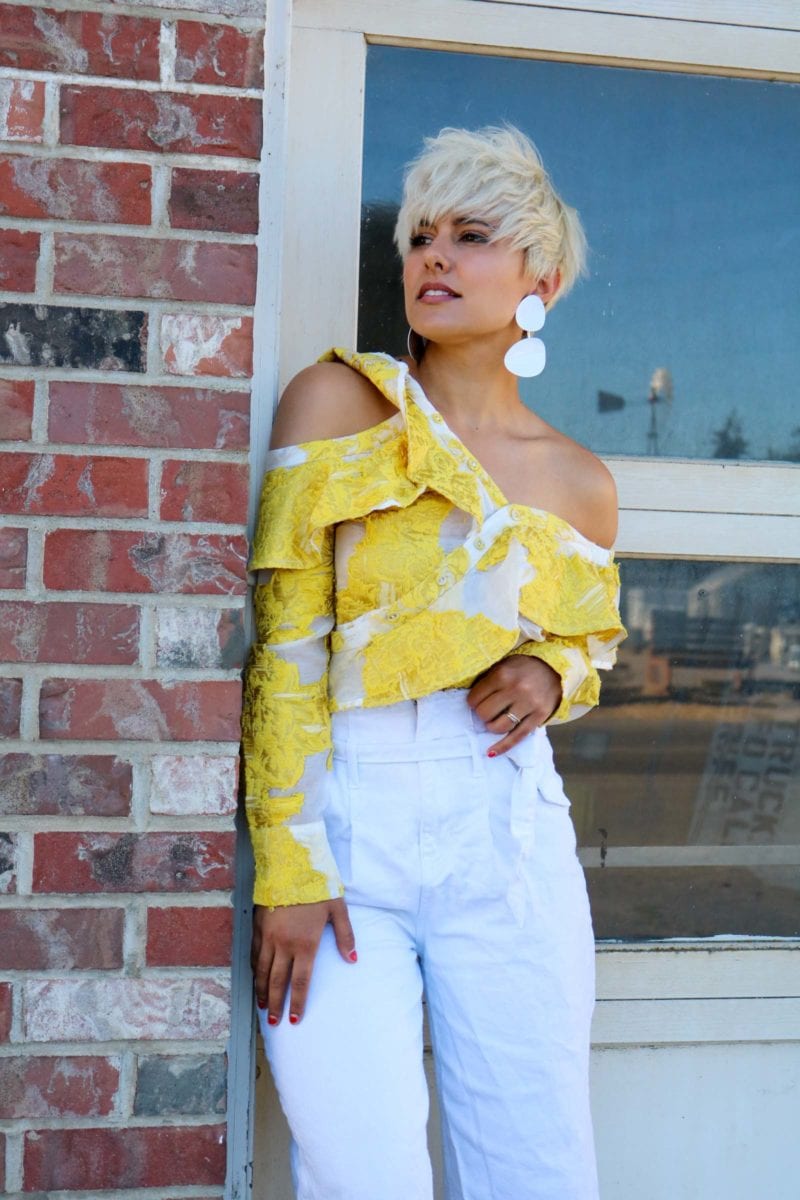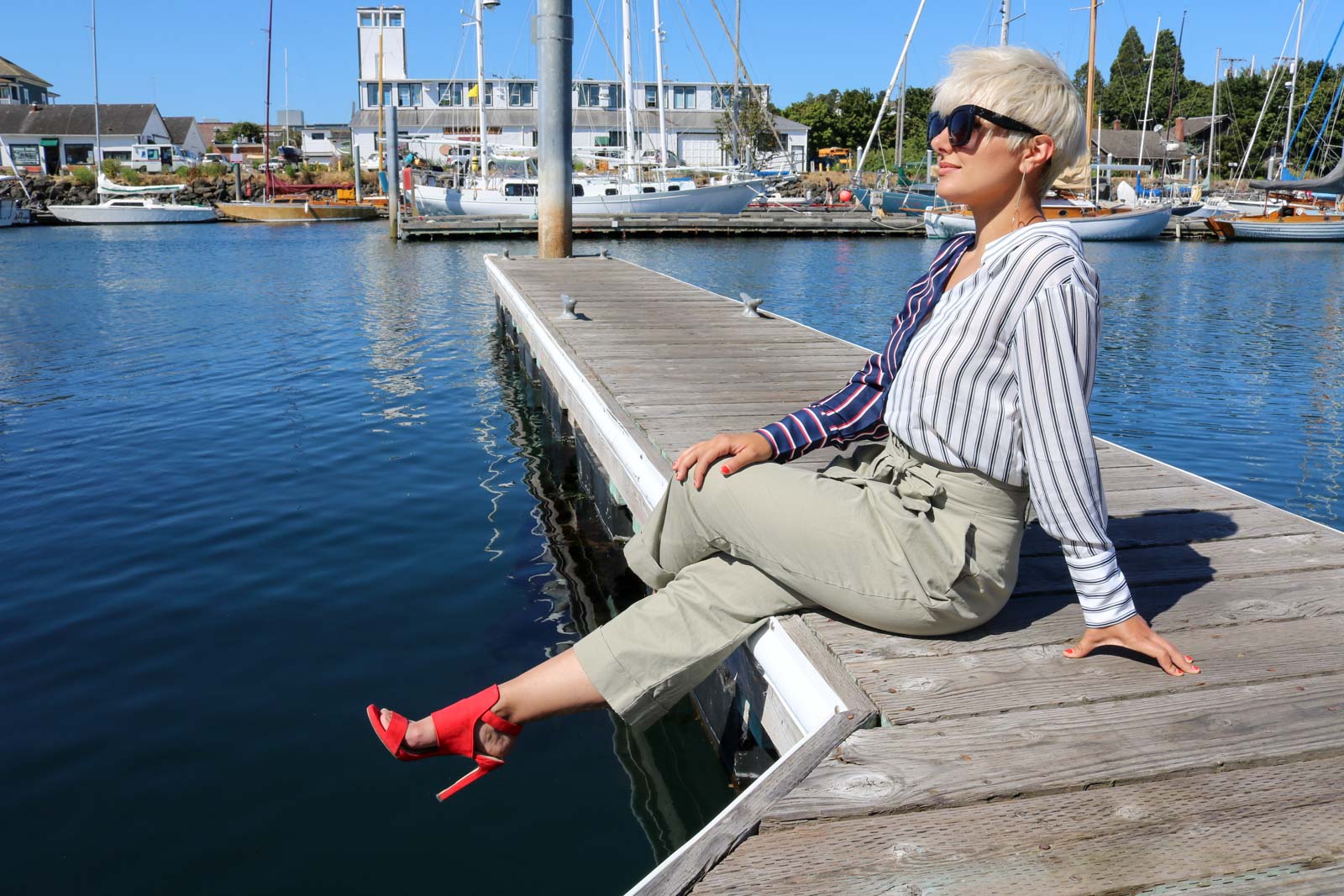 Monse
Charging onto the high-fashion scene  with  a designer resume at their back Monse has transformed the way we look at the striped shirt. From deconstructed to re-constructed their designs push the envelope and their choice of bold colors and striping make them stand out even more. While here at Blogger Not Billionaire Monse fashions may be a touch out of price range they have made such a big impact on the fashion scene that you can see their influence in many different articles of clothing including the shirt worn today. The Monse influence has pushed forward fashion that is anything but boring and their architectural cutouts and asymmetry are taking the shoulder baring game to an entirely new level.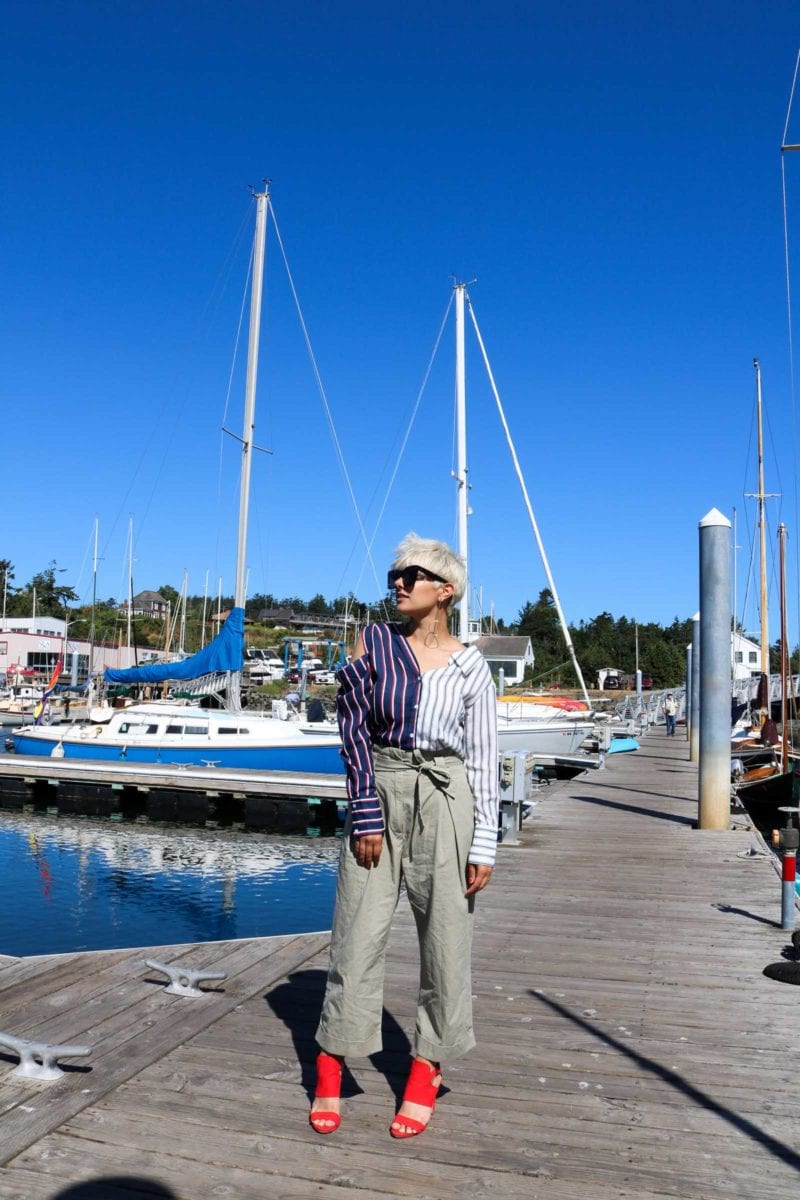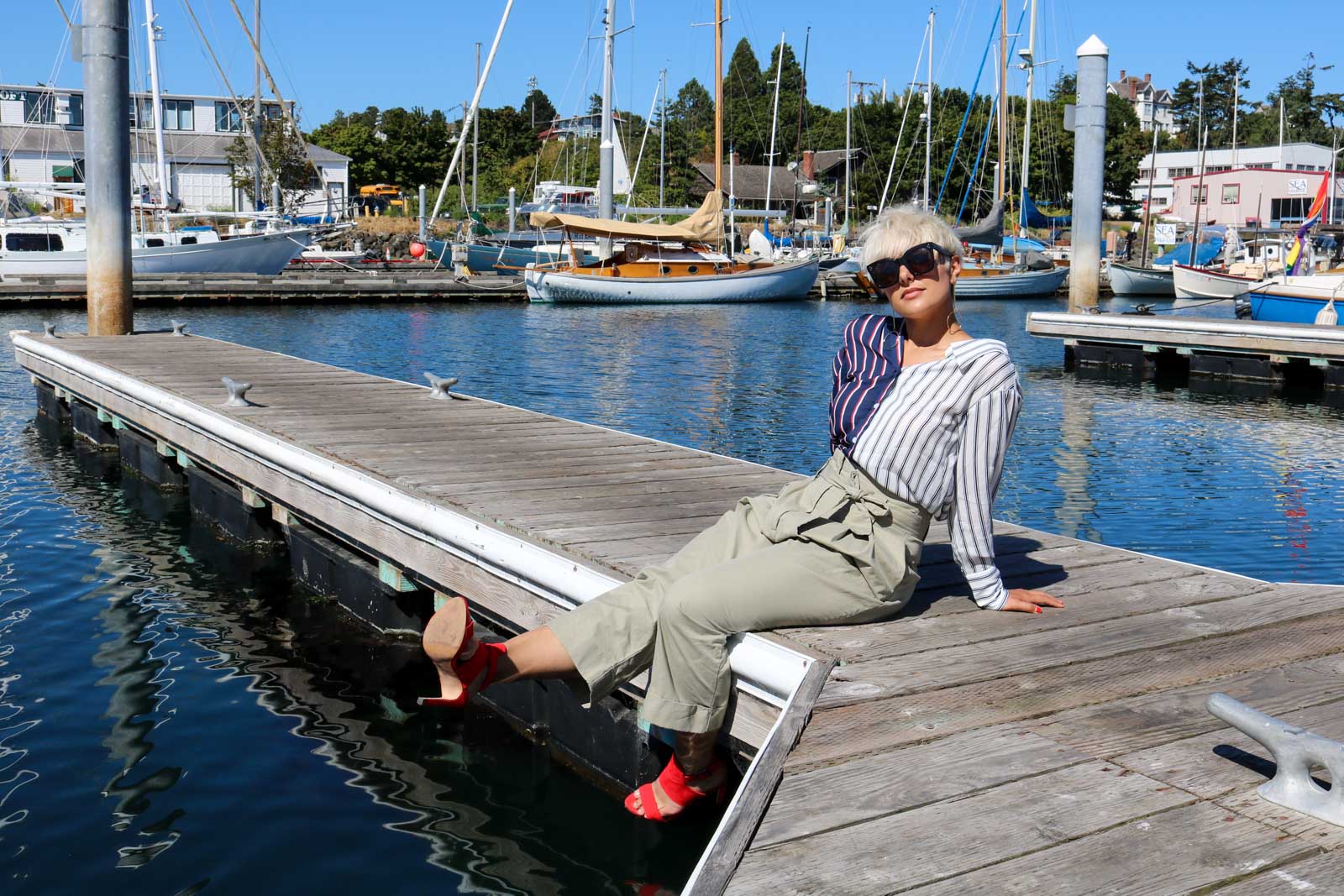 Save
Save
Save