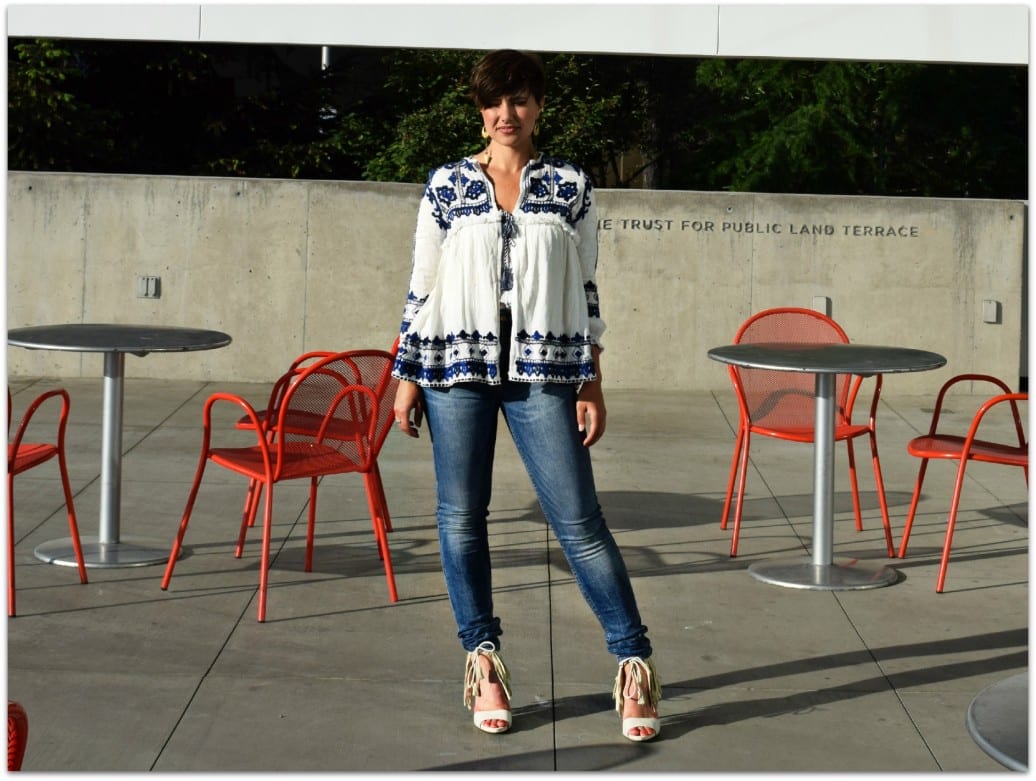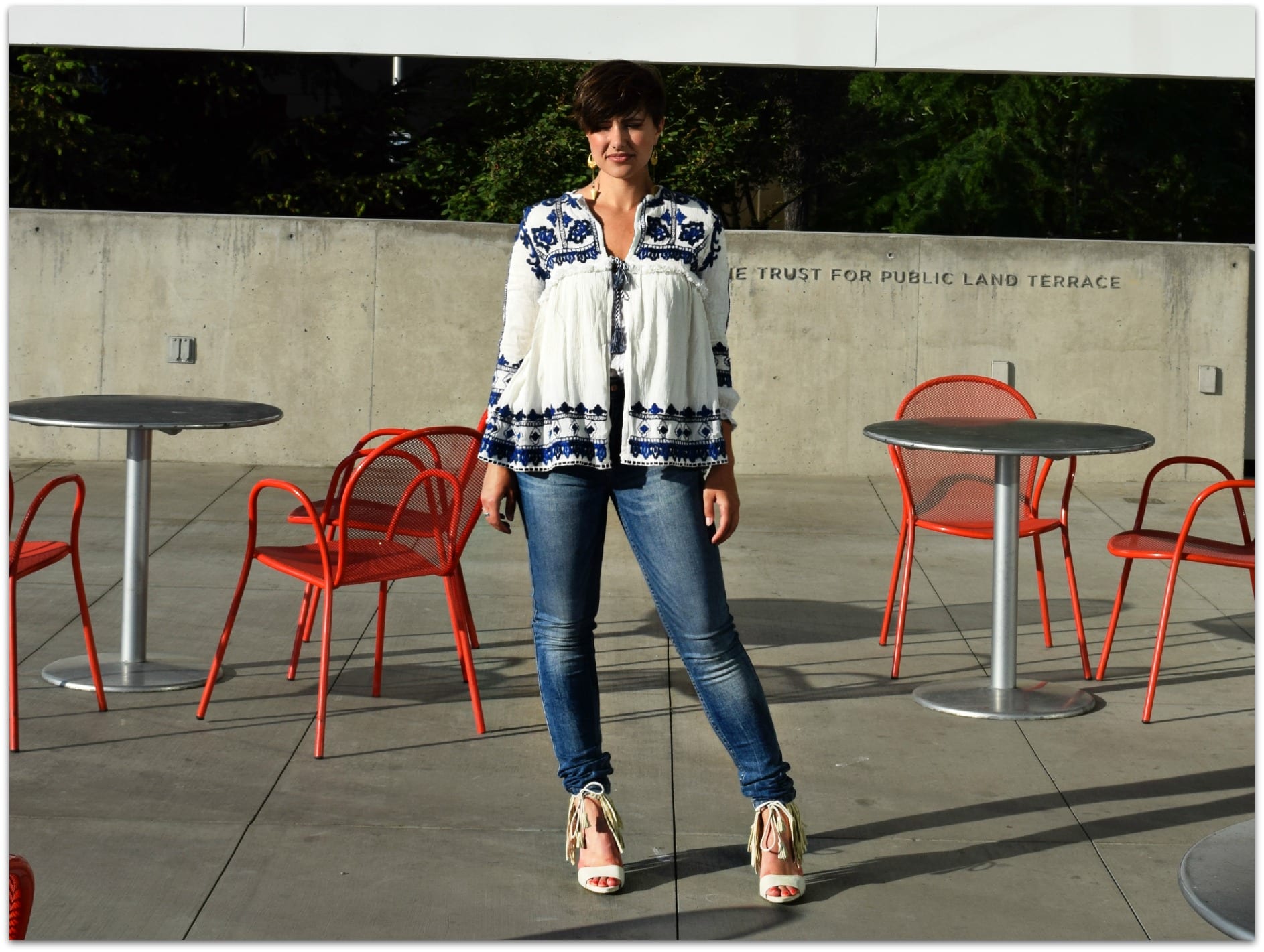 The Perfect Blouse: White fringe trim, intricate cobalt blue embroidery covering the arms and the shoulders and a waist skimming flared hem that reveals just enough skin and swings as you move. I had to have it. Unfortunately for me as it happens, I wasn't the only person who couldn't seem to live with out this particular 'perfect' Zara blouse, every other fashion blogger in the world needed it also. Most notably so did Leandra Medine of The Man Repeller and once she instagramed a picture of it all hell broke loose.
I hate the common saying that "all fashion bloggers look the same," it is a generalization and I assure you for every cookie-cutter blogger there is a sassy counterpart with a style all her own. But how on earth do I continue to argue that when WE LITERALLY ALL OF THE SAME TOP? And more importantly, what can this weird fashion coincidence teach you about what fashion bloggers look for  when they go shopping and how you can use those tips to spice up your wardrobe? That's what I'm here to share.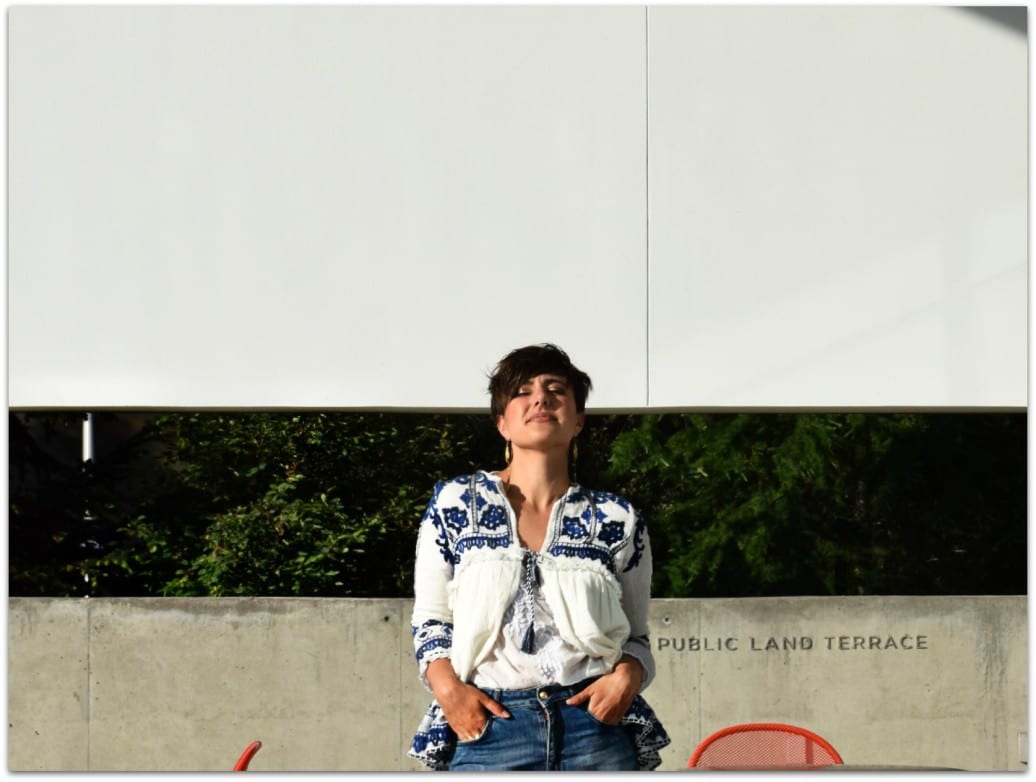 When any of us every day gals go shopping sometimes we have a need in mind, a gap to fill or sometime we just are shopping to shop and hopefully we will find something great. Rarely though do we go shopping thinking "I need a killer item that will define my outfit and REALLY make a statement and show the world who I am! And if its comfortable that would be nice too…" Bloggers however DO adopt that mindset. We are always looking for the 'wow' item, that great piece that will just make getting dressed SO easy because our entire outfit revolves around it. Like the perfect white fringed blouse. You see, everyone didn't buy the same shirt by chance, instead we all saw it as the perfect statement piece/outfit maker and it even looked comfortable! It was a must have!!  That combined with the Man Repeller's incredible audience scope (probably comprised of many a fashion blogger) and you have yourself a group of woman all on the lookout for great conversational piece  being shown the perfect blogger item.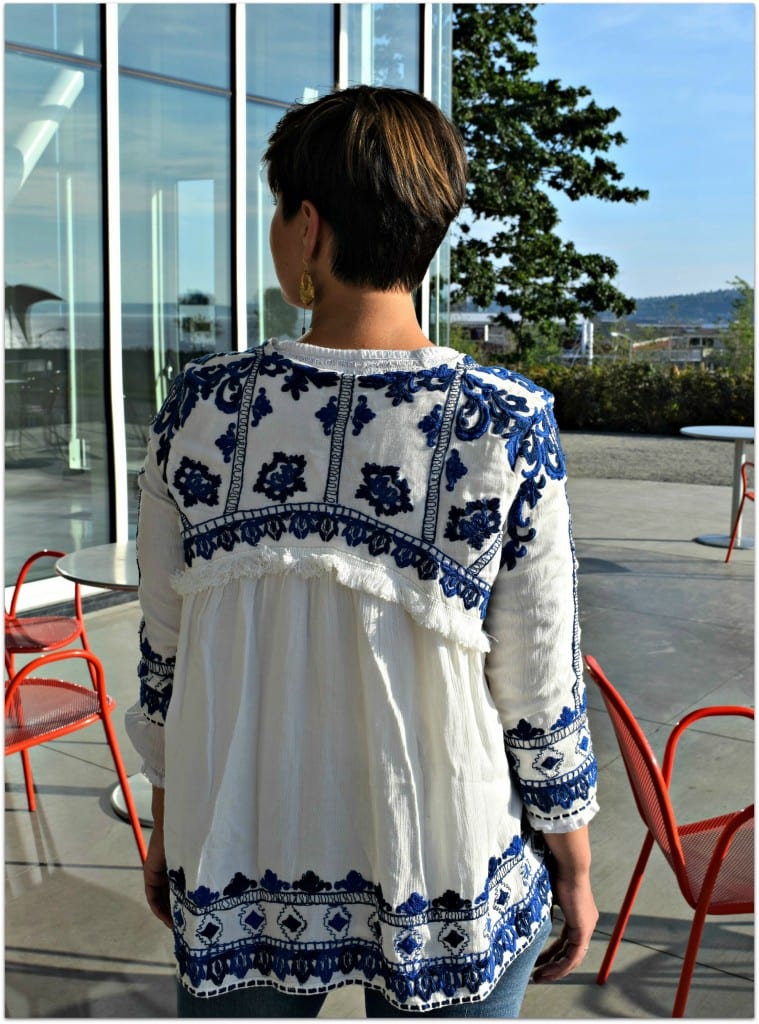 So what should you take away from this? If you ever had the experience of looking at your closet and having NOTHING jump out at you; too many casual shirts and no interesting jackets; all of your shoes are black and don't excite you then you need to start shopping like a fashion blogger. Don't settle for 'cute', aim for 'wow.' Along with this comes a level of confidence that you must employ in order to choose the bolder item. Now 'bold' doesn't necessarily have to mean to you what it means to me: I love a colorful over the top item but for you it may be a perfectly tailored, highly detailed, chic, sharp looking minimal piece. Or it might be a beautiful IRO jacket with incredible mixed fabrics that will take you from Saturday brunch, to work and out at night while turning heads the entire time.
"But I love my t-shirts!" you say, that's quite alright and if you love them then you should definitely wear them. But make sure you still invest in those perfect 'blogger-esque' eye catching items to wear with those t-shirts that will take them to another level. For example: with a great t-shirt and a casual pair of jeans I love to add a killer shoe that pulls together the whole look and takes it to the next level. So the next time you go shopping start thinking like a fashion blogger and take the approach of "will this item really MAKE the outfit?" and if so then by all means invest in it. Who knows, you may even find yourself with the perfect white Zara blouse loved by bloggers around the world.
Thanks for reading and have a wonderful day! -Rebecca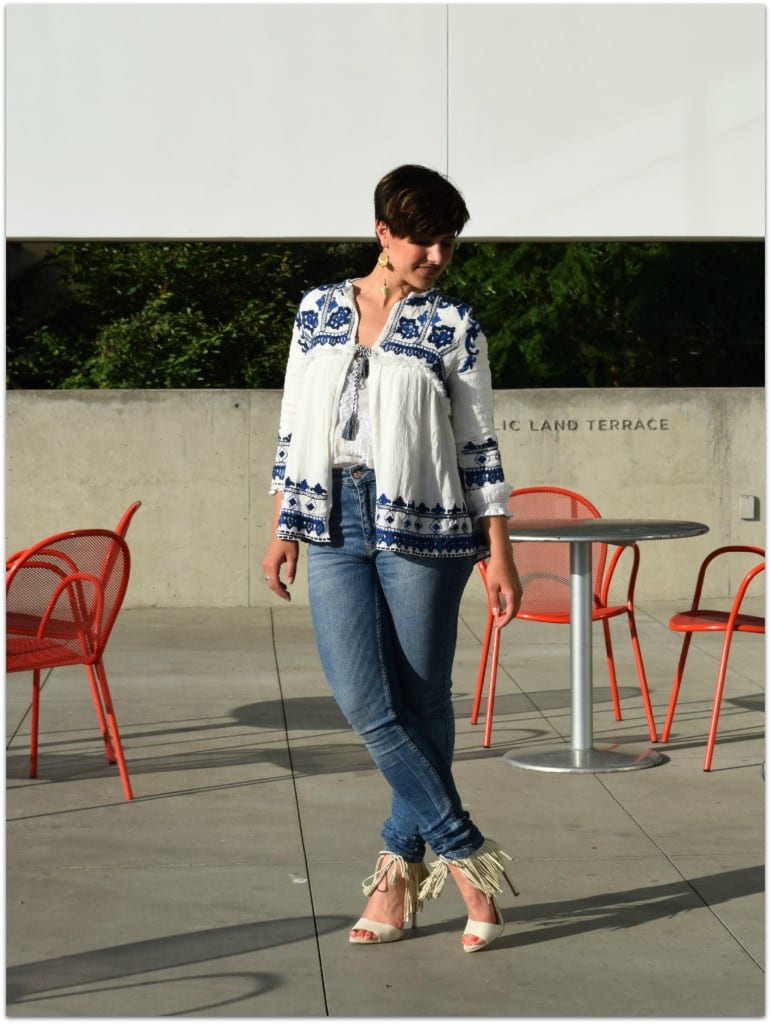 The Infamous Zara Blouse sold out but similar here,  Topshop Skinny Jeans here, Zara Fringe Sandals here similar by Schutz here, Peasant Blouse H&M old.