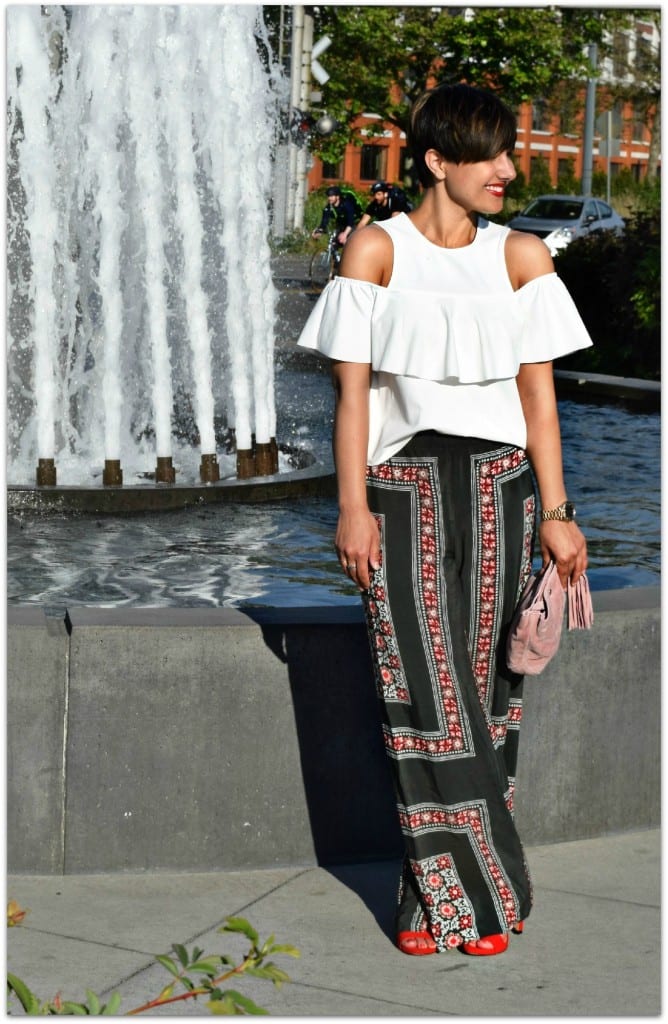 As the temperature rises and the sun comes out all I want to do is bask in the heat every day yet unfortunately I, like all of you, still have this fabulous think called a job I need to go to every day regardless of the gorgeous weather. Which begs the question: How do you stay cool and fashionable yet work appropriate at the same time? One of my favorite solutions: The loose fitting printed pant.
Today's post falls under the 'Inspired by the Street' category because one of the best places to see statement pants in action is at Fashion Week or on the street worn by the fashion forward and fashion elite. Prints in general have become very mainstream in all clothing categories however there is something a bit bolder about wearing print on your lower half that seems to make the extreme fashion crowd some of the biggest proponents of the style.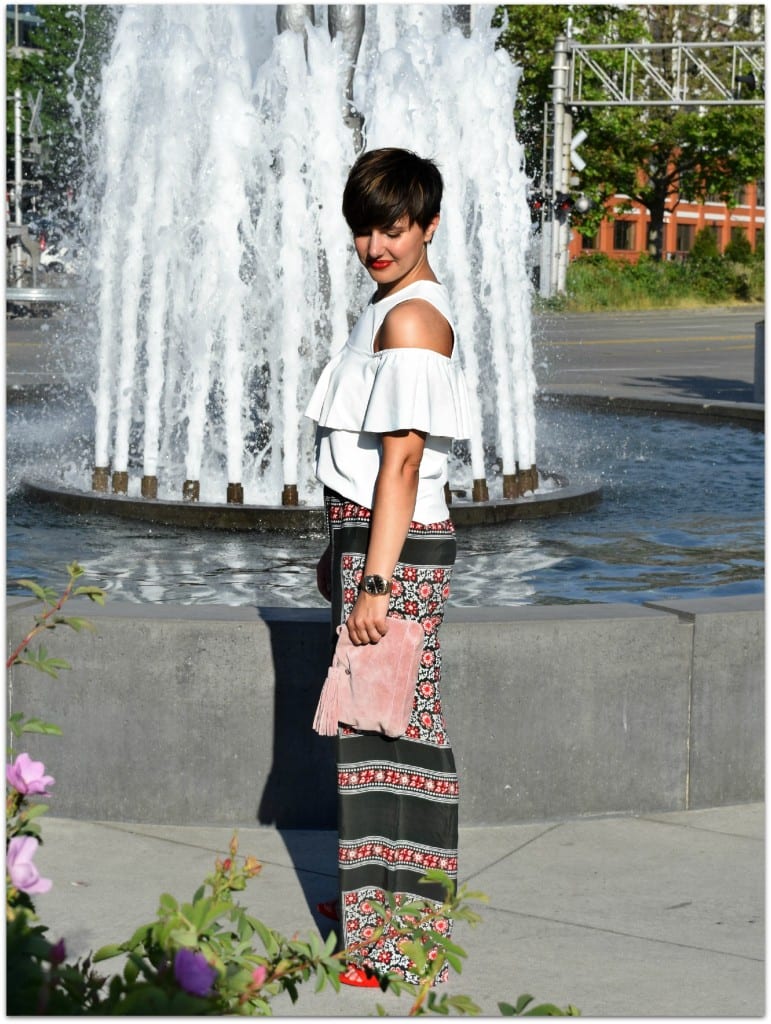 That doesn't mean you can't wear a printed pant to work, to brunch or anywhere for that matter. In fact I think we should work on embracing this style and further democratizing it as it is a perfect solution to our warm weather work wear problem. As always when wearing fashion pieces to work keep in mind what is appropriate for your particular office situation and adjust accordingly, (a trick: Button up shirts make everything look more polished) but if you are like me and have a bit of free reign then a printed pant works well as a substitute to your regular trouser.  Let's get ready for the summer heat, look chic and fashion forward at the same time and wear those (comfy) stylish printed pants!! For more inspiration check out some killer Pinterest looks here and here.
What's your favorite way to wear printed pants? Let me know in the comments below. Shop today's outfit details at the bottom of the post.  Thanks for stopping by! Thanks for stopping by! -Rebecca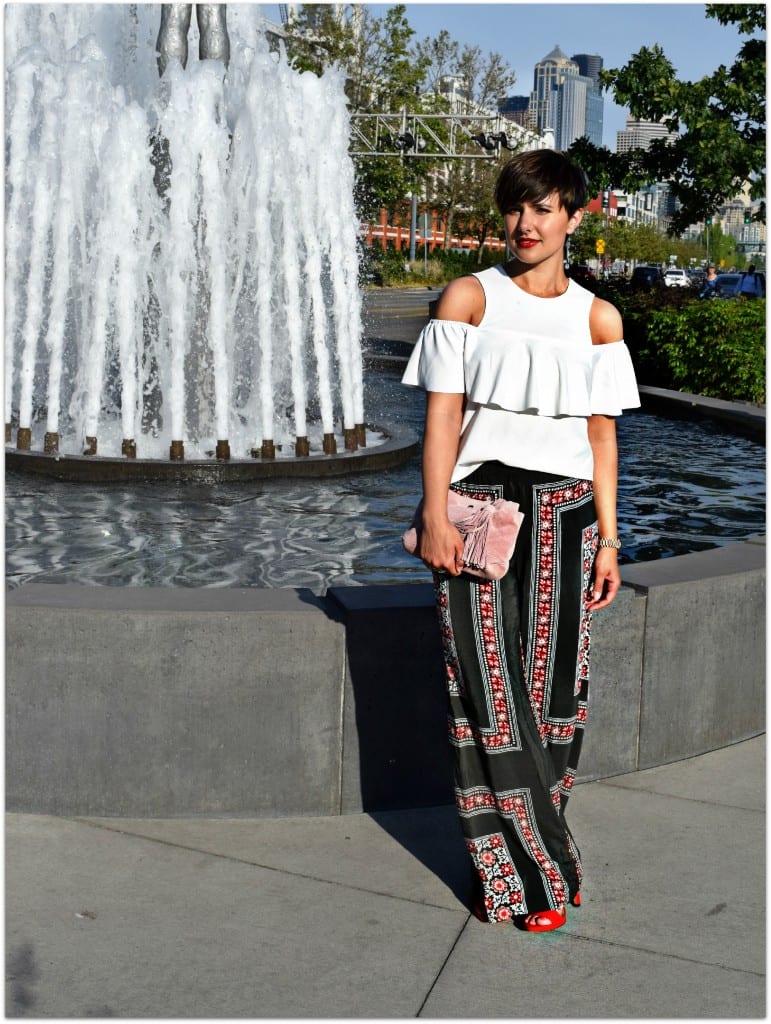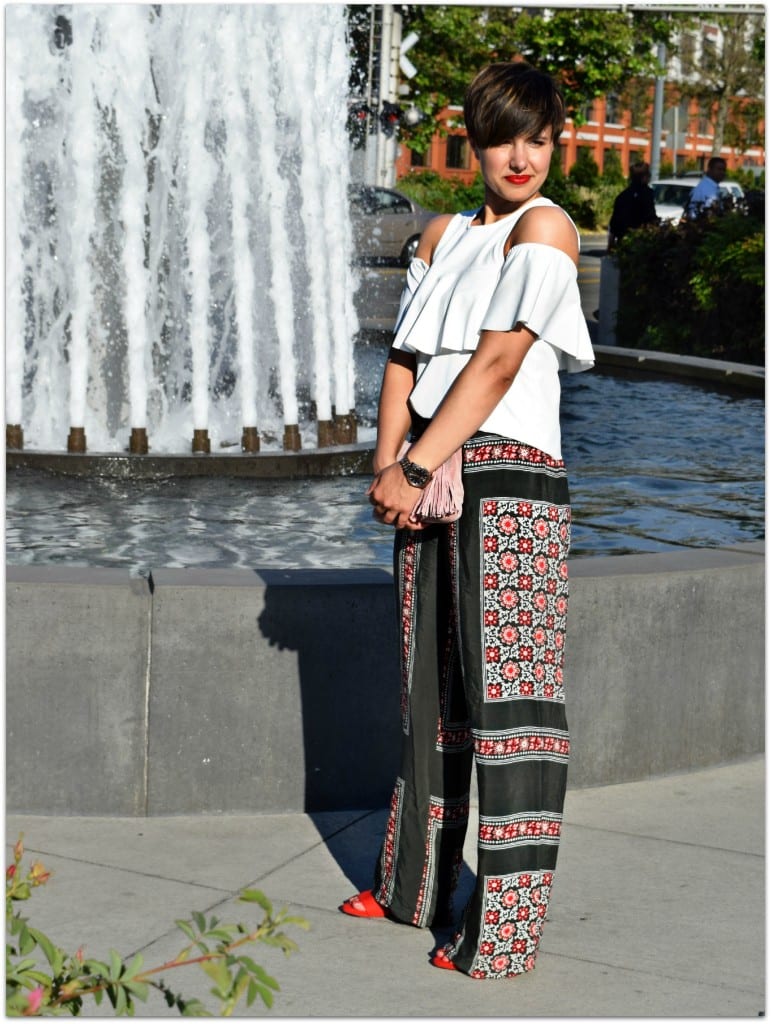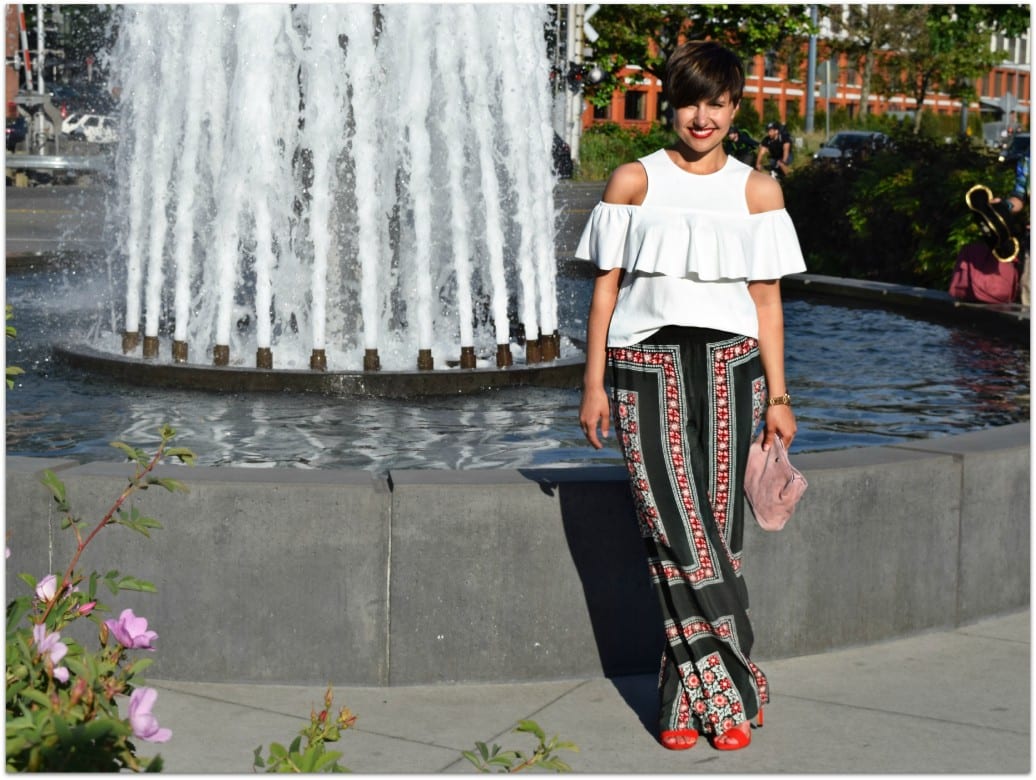 Zara Top here, Zara Trousers (old) similar here and here,  Red Suede Heel here