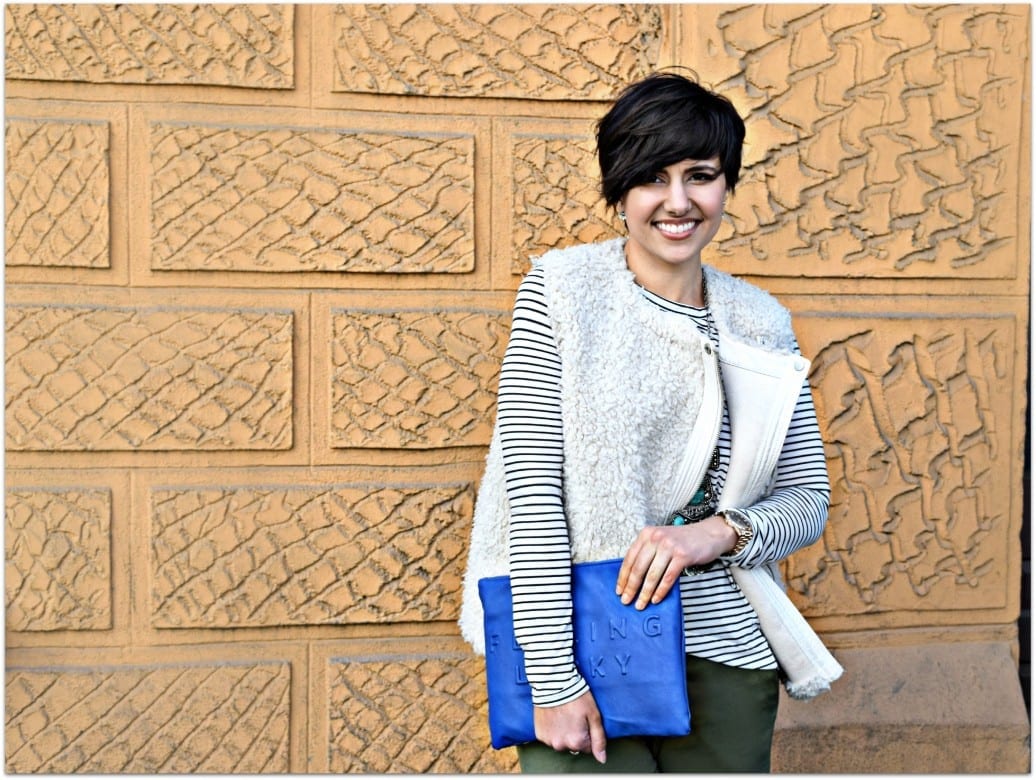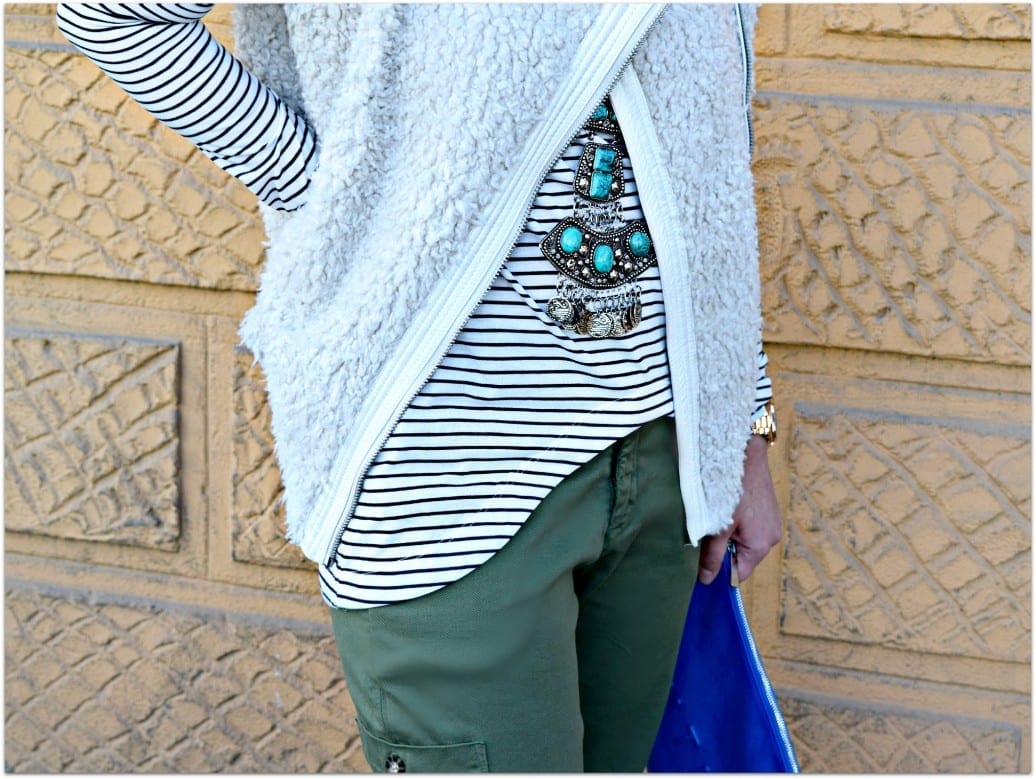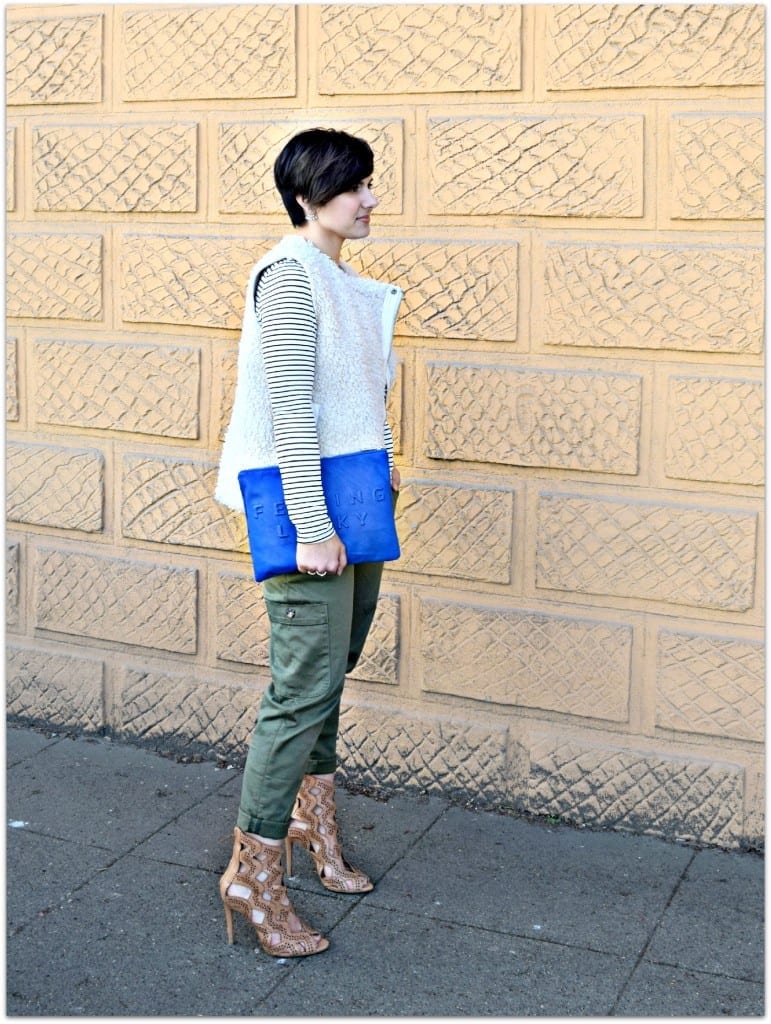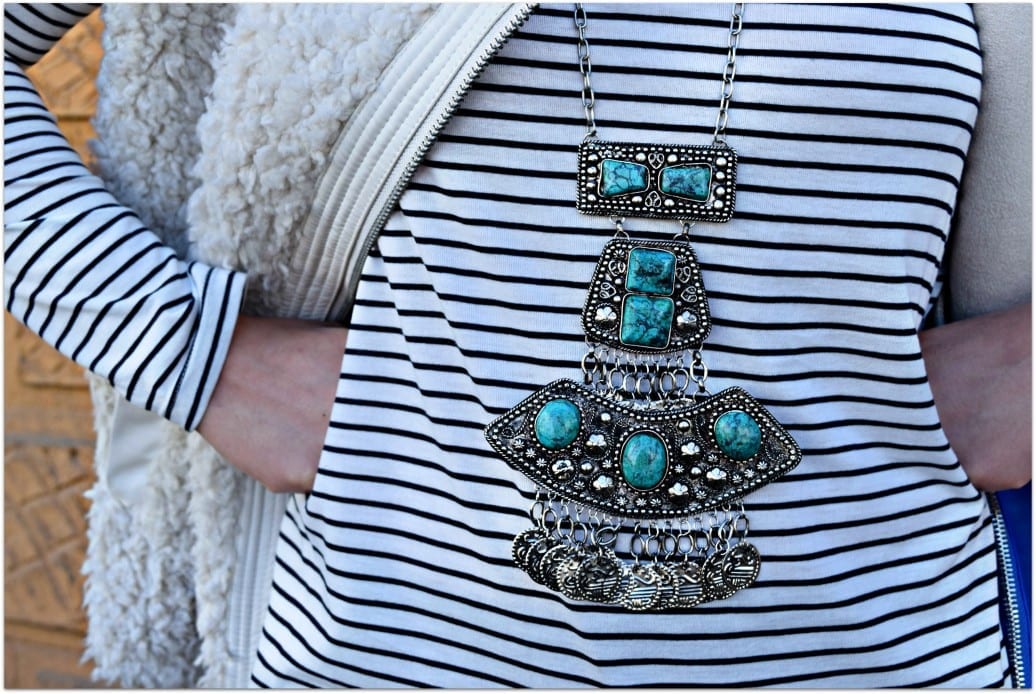 One of my favorite things about the weather changing is the reduced need for warmth and all of the fun clothing opportunities that result. Vests are one of those items that I absolutely adore in the interim seasons since you can still layer under or over them and pull off a polished look. In today's example a long sleeved shirt is still absolutely needed to ward off the wind but I get to show off the fun contrasting sleeves and details with the vest that would otherwise be hidden by a jacket. Today's look is a bit of a hodgepodge of trends but I love the blue and white contrasting with the military green and then the accent of the turquoise statement necklace. This particular shearling vest is typically more of a winter item, but paired correctly it translates nicely into the summer months as well.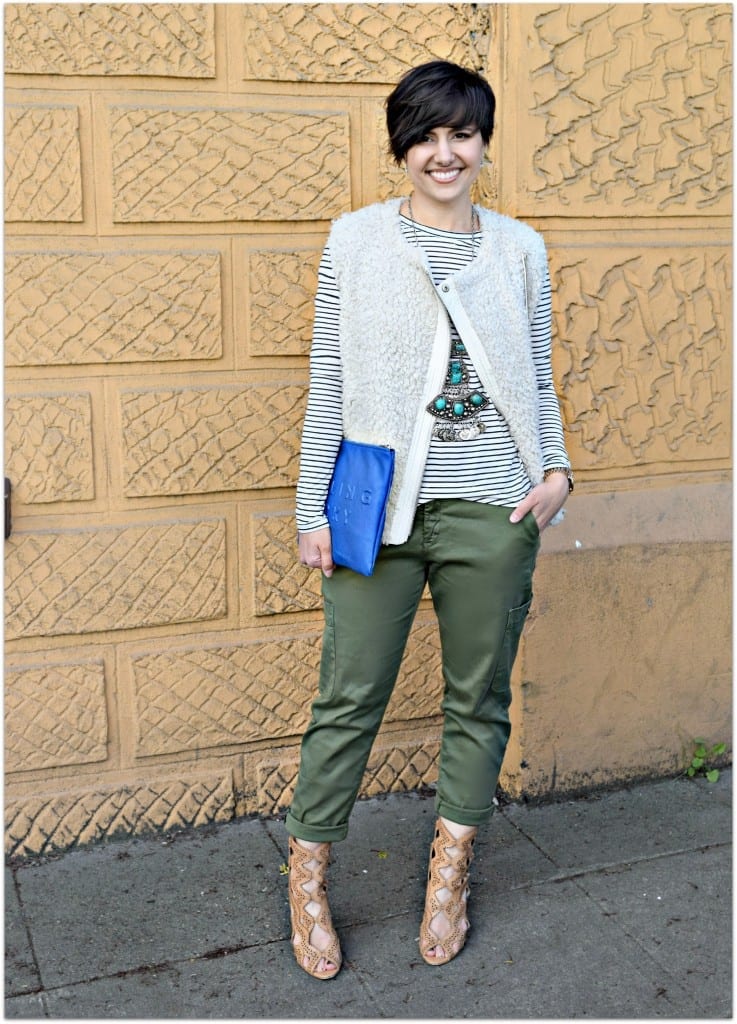 Striped Shirt Finders Keepers, Necklace Raga, Shearling Vest Topshop, Pants Zara, Shoes & Bag Zara
As promised today's Australian label is the Fifth the cool, casual, easy younger sibling of the Australian labels. The fabrication of clothing from the Fifth's line, such as the sherbert tank from a recent post, is always more laid back, less dressy, more jersey than it's siblings. This causes structural pieces to be more relaxed and there simply isn't the stiffness even though the architectural sensibilities are still present. I personally love to pair items from the Fifth with trousers or a more structured top to balance out the casual elements if I need to wear them for work. For off-duty style however, head to toe the Fifth makes you look and feel like the chicest gal on the block. Find more Fifth the label here. Have a wonderful Thursday and thanks for reading! -Rebecca
Fabulous outfit, especially the vest!

Thank you Sara! I have such a hard time putting it away when the weather warms up!
---
---