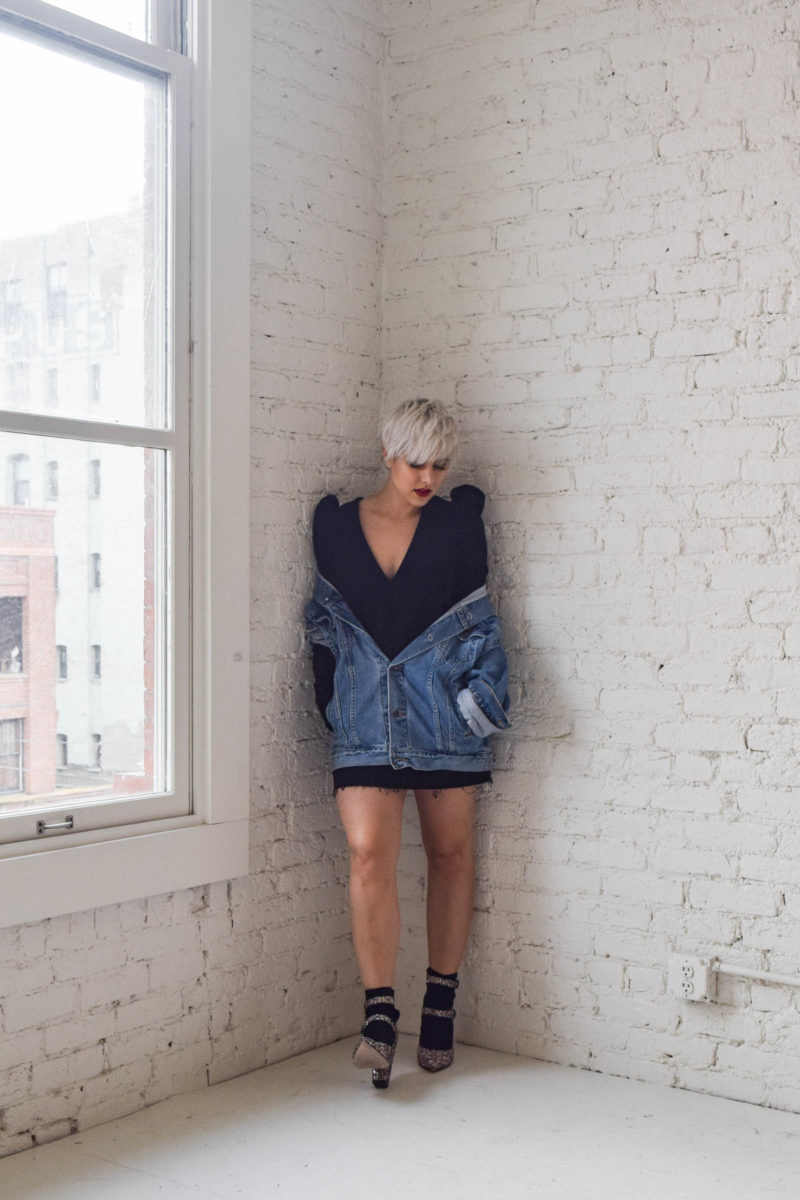 It is almost the new year and while 2017 has been a challenging year to say the least. But through hardships we grow and learn more concretely who we are.
Fashion is often a reflection of the current climate, political and otherwise, and this year undeniably the 80's have taken a firm grasp on the collective fashion consciousness. For some their 80's inspiration stemmed from the counterculture movements at Vetements & Balenciaga helmed by Demna Gvasalia. For others it was the fitted dressing at YSL courtesy of Anthony Vaccarello.  In this year's New Years Eve look we merge the two and give you our badass '80s look that sure to kick ass all the way into 2018.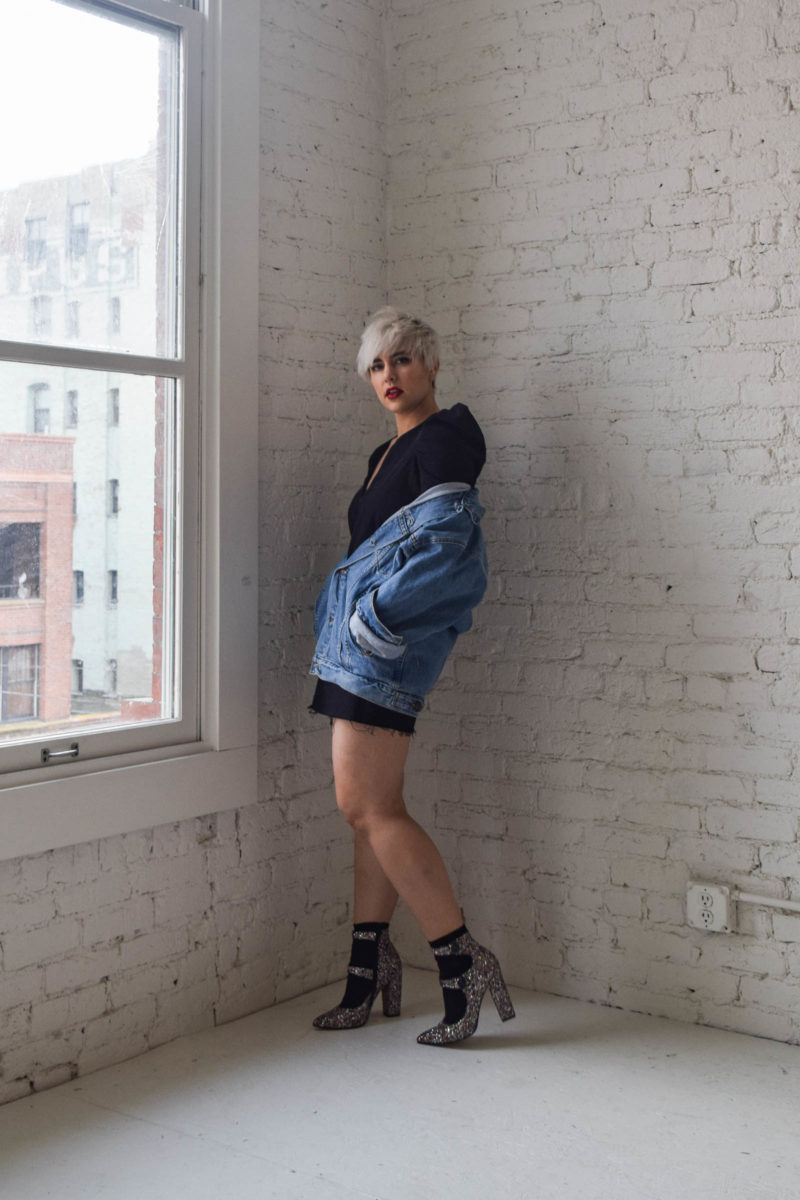 The Dress
A strong shoulder and fitted black dress harken back to the Saint Laurent runways and while both sides of my chest are covered the reference is clear. The YSL woman is confident, sexy and owning her newfound voice be it in the board room, in her community or anywhere she chooses. Femininity is not something to be exploited but rather to be celebrated and no woman should be afraid to show off her curves and have that be translated into anything toher than empowerment.
The Jacket
The off-the-shoulder denim jacket is a tribute to Balenciaga under Demna Gvasalia. Rather than showing off a woman's figure his method is to transform it through structural shapes, padding and tailoring. Demna has been less focused on a 'sexy' portrayal of a woman and more so on an empowered one. This is why his work has resonated so well in the past 12 months. For those of us who can't simply buy every new piece Balenciaga puts out we can replicate his tailoring by simply changing how we wear our items like the denim jacket. Rolling the collar and changing wear and how we button this classic style succeeds in transforming the entire feel of this classic style.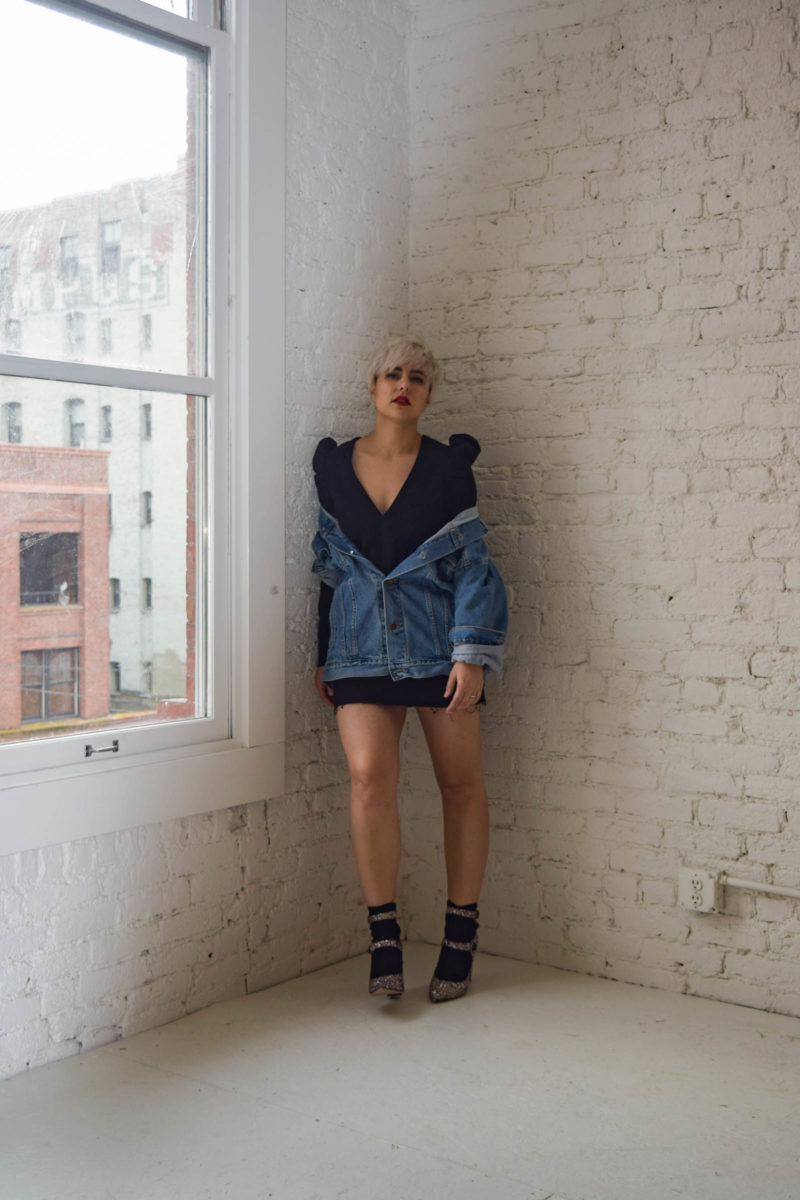 Every New Years eve we fight the movement to be a shining disco ball of the night, and while with this outfit we have an empowered feminine look, I still wanted some bling. These faux sock-boots from ASOS (from last year) give just the right amount of glittery goodness to this look. And no, I don't save these shoes for holidays only. I believe  items that make us feel fantastic and confident should be worn all year round.
Happy New Year and thanks for reading.
Cheers-Rebecca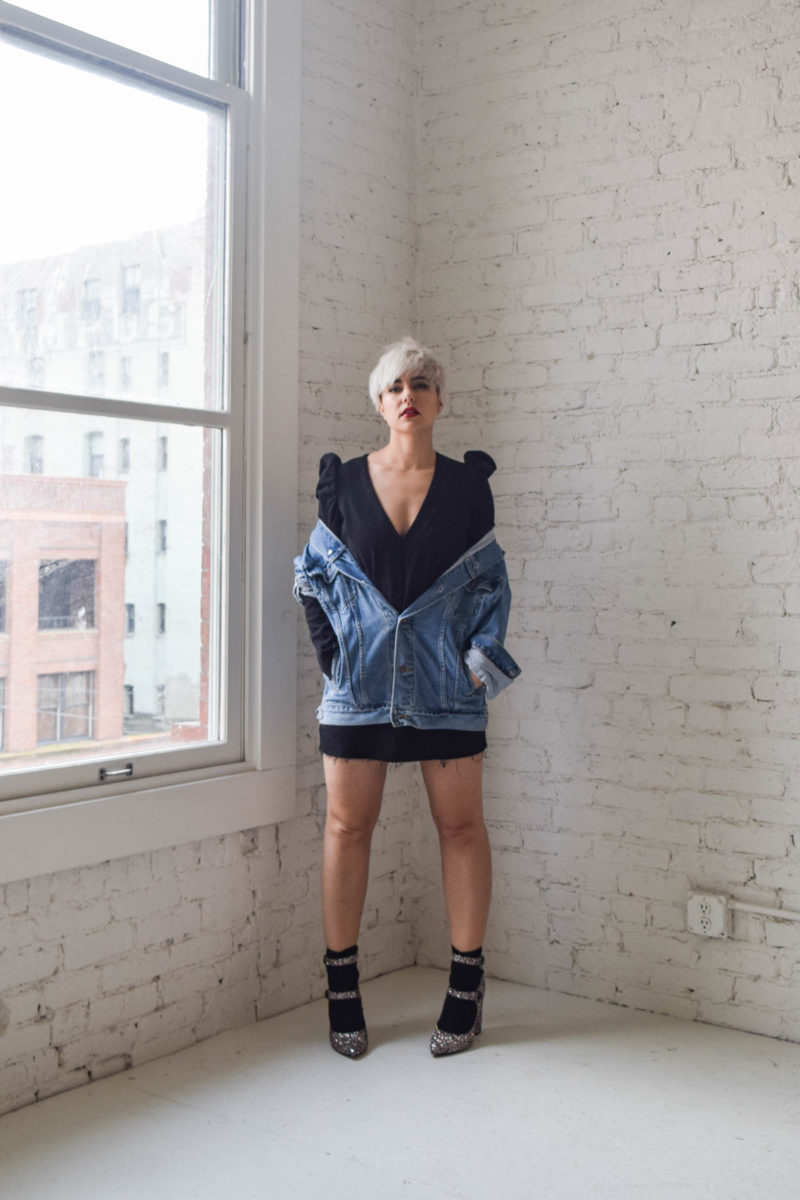 Shop the Look