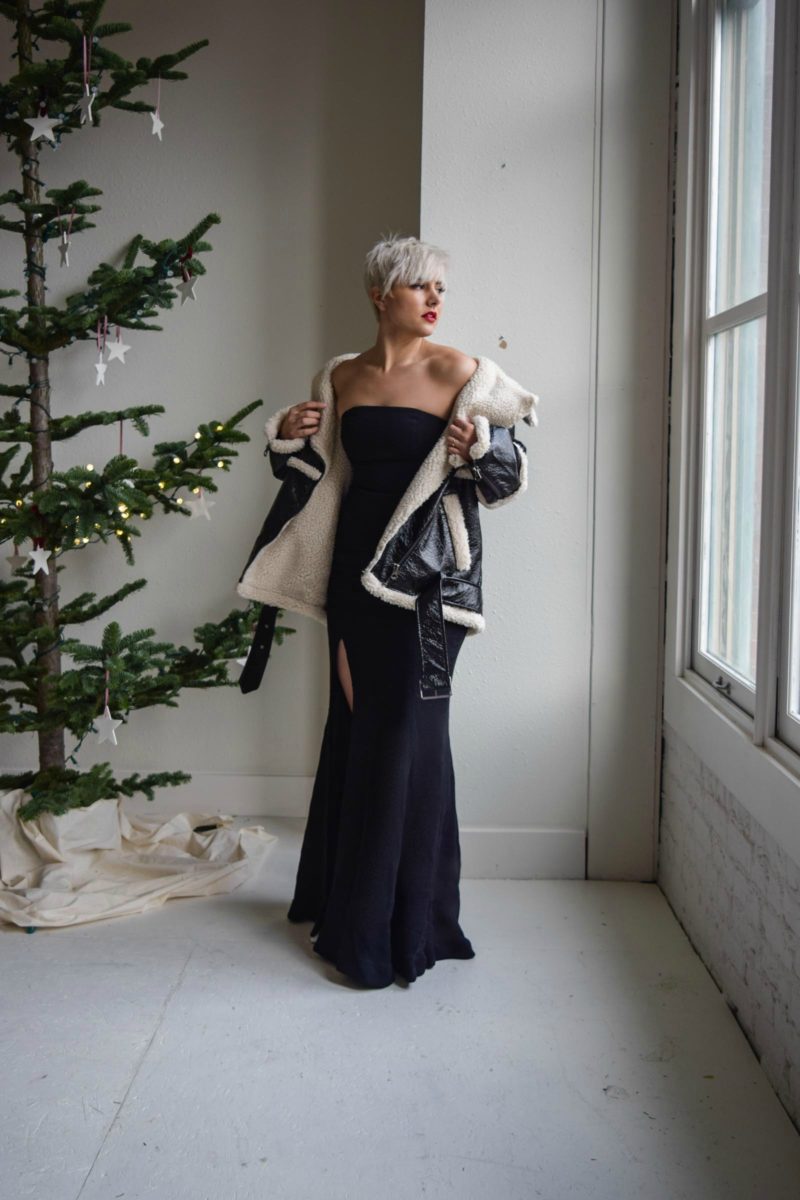 When I got invited to attend a gala this season in Seattle the first thing I thought of was the dress I would wear. The second thing was the coat I would throw over the top. I knew from the get go that in order to feel confident I would need to 'Rebecca-ify' a fancy gown look so that I felt 100% myself in it. That coat was a faux leather, shearling lined Monki Aviator coat from ASOS and it was perfect.
It's the holiday season and to be completely honest I already have a few extra winter layers on, if you know what I mean. The stress of juggling two businesses and a side hustle has taken it's toll and while I am not necessarily mad about the extra curvyness I am experiencing this season, it does make getting dressed more challenging. I absolutely loved the dress I chose. It was an empowering form-fitting black number with a fluted skirt and a thigh high slit. It fit like an absolute glove, which was the goal. I was almost confident enough to wear it, I just needed the perfect coat.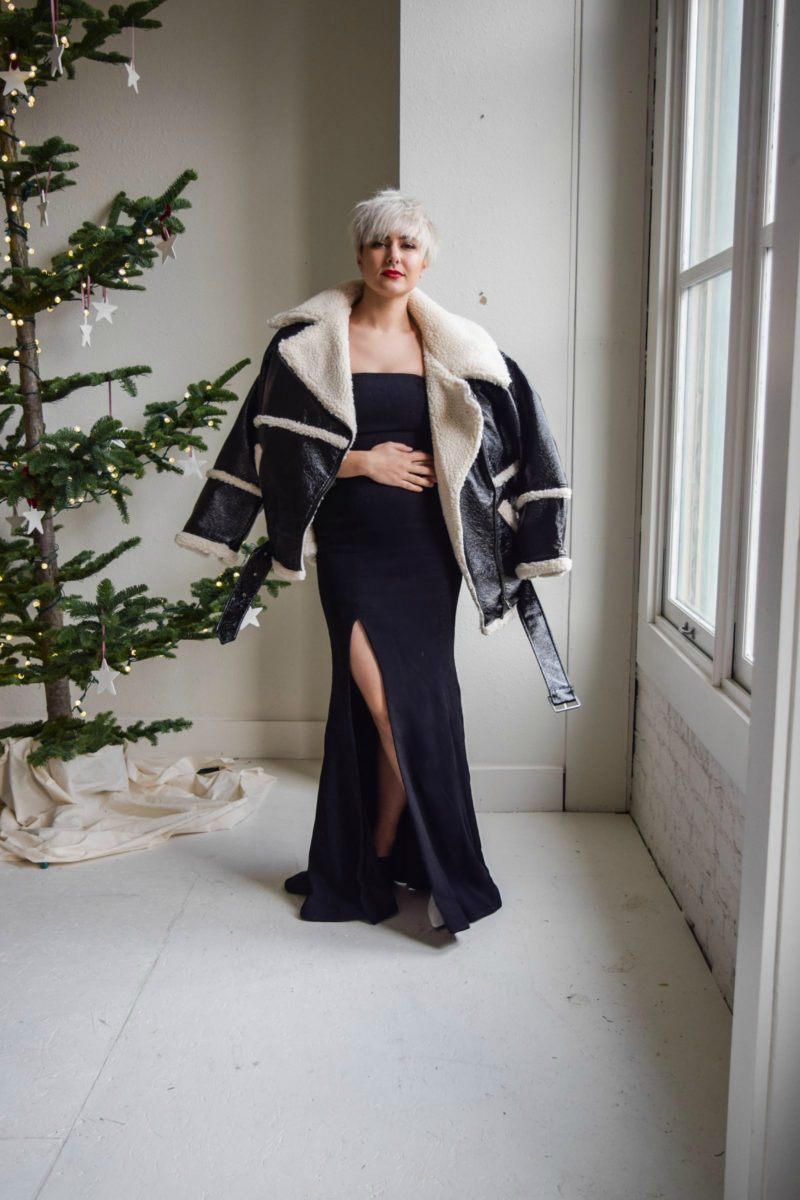 We have talked for the past several years about how important an aviator coat is in your wardrobe (especially HERE) but this season I needed just the perfect one to balance out my dress. I instantly fell in love with this option from Monki with its contrasting trip and boxy fit. It was already a 'wear with anything' kind of coat but it was also the perfect juxtaposition to my very body-conscious dress. With this coat on walking through Seattle I was exactly who I wanted to be: part empowered curvy dress gala goer and part edgy fashionista who yes, pairs an oversized moto jacket with her formal dress.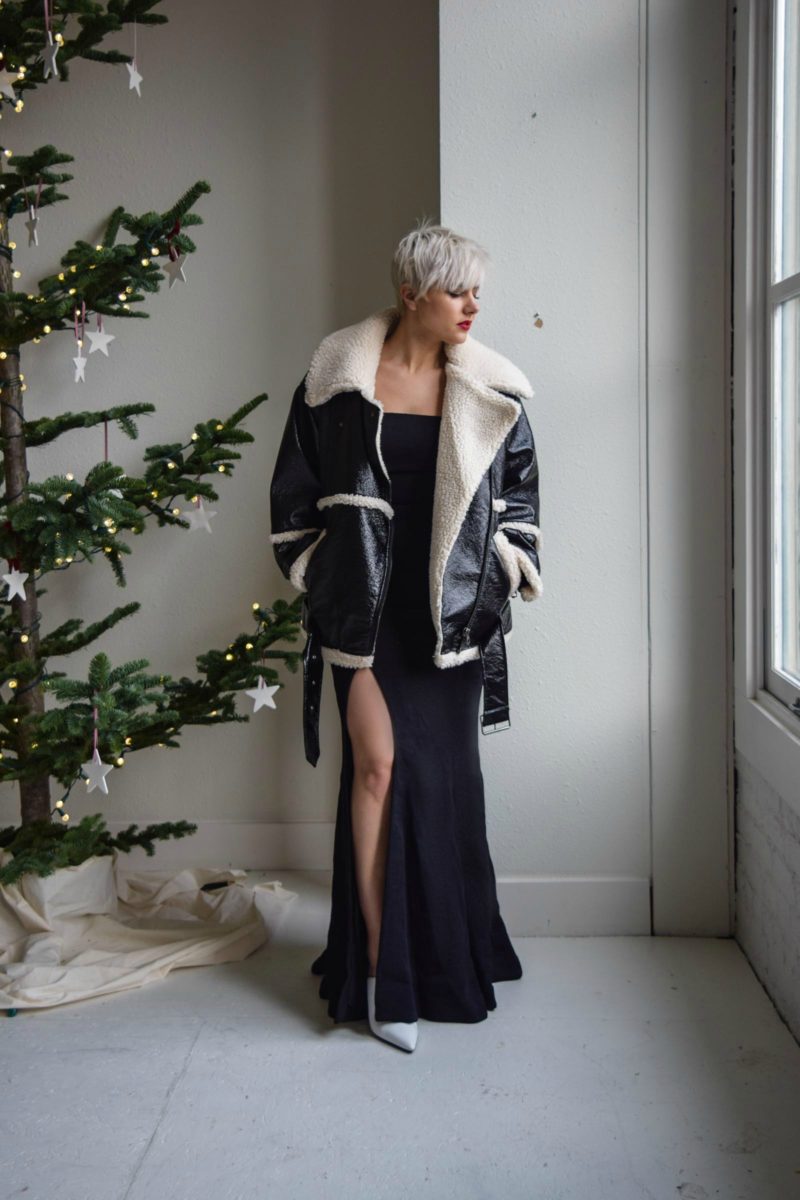 Today's choice for the coat you need in your closet this winter is clearly the Aviator coat. It can be worn as easily with jeans at can be with a gown for a gala and if you are lucky it just might give you the confidence you need to be able to take it off during the evening too. Shop my look below and thank you for taking the time to  stop by and read this post.
Cheers – Rebecca

Monki Aviator Coat | C/MEO Lift Me Gown | Zara Heels | Pat McGrath 'Elison' Lipstick