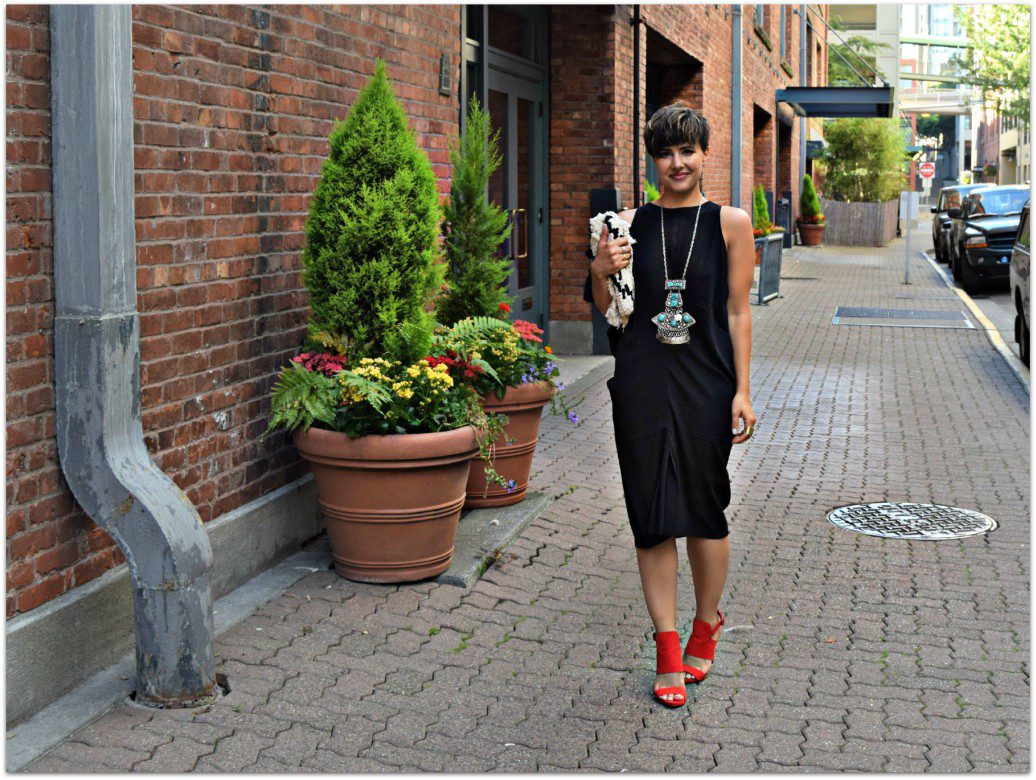 Summer is definitely the right season for dresses with the warm air allowing you to play with draping and fabrication in a way that you simply can't do when the temperatures drop. I recently went on my yearly 'it's summer therefore I need to stock up on dresses' shopping trip and this Forever 21 LBD was one of my favorite finds.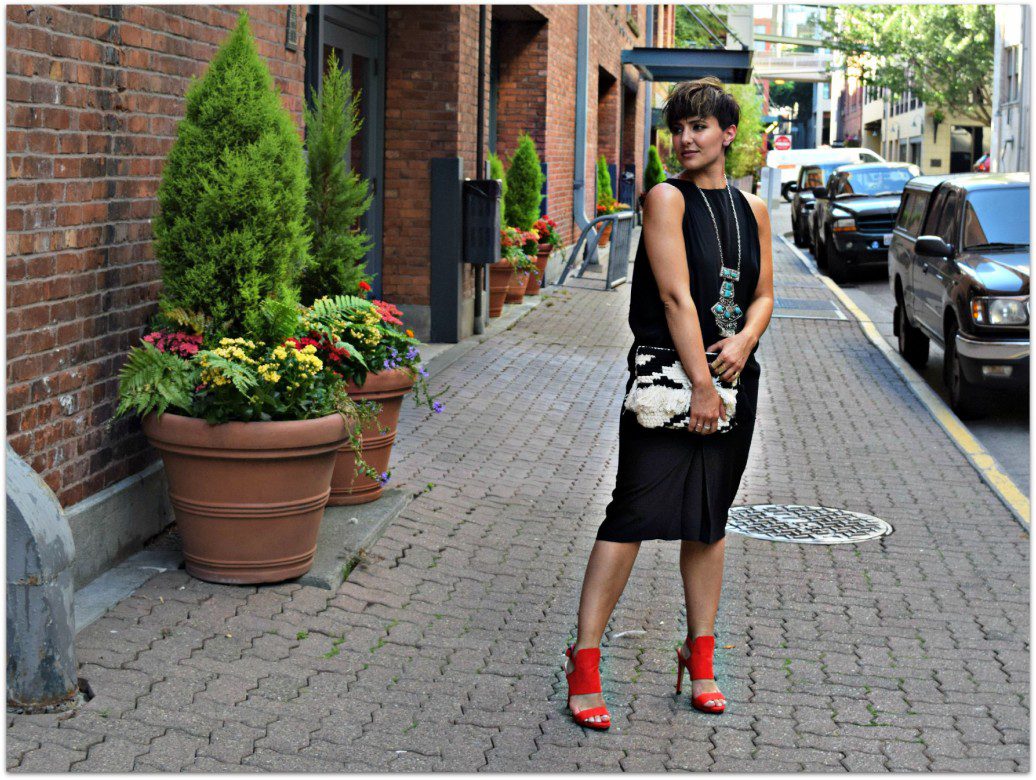 From the draping, to the pleated slit and the silky fabric, the quality of this dress made me double check that I was in fact at Forever 21 instead of at Barneys trying on Helmut Lang. The draping on the sides which cocooned around the lower part of my hip creating a slim skirt instantly reminded me of Helmut Lang as well since the seemingly simple cut had such a beautiful way of draping on my figure in an incredibly feminine way. Now this dress could be one for the perfect evening out, or it could be paired with sandals and a large straw handbag for the farmers market. I opted for somewhere in-between showing a bit of skin and then toning it down with slightly more casual accessories, perfect for an early evening summer dinner date.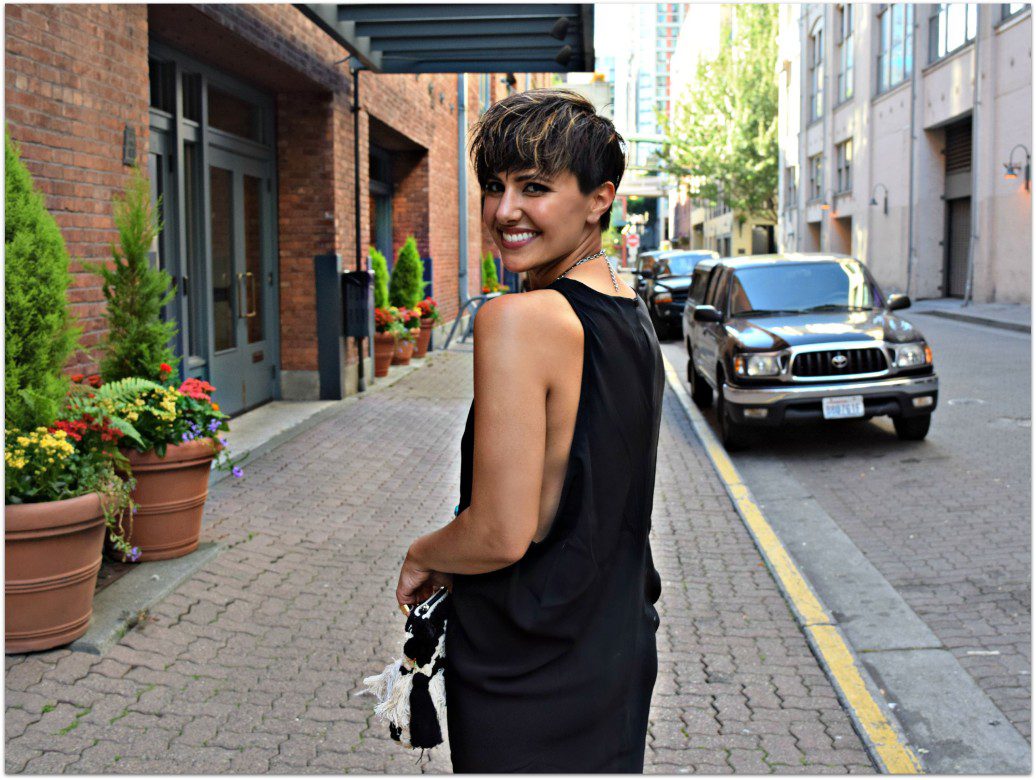 I am personally of the opinion that while yes, some little back dresses should be evening-only, others can be incredibly versatile and you should look for that when you are out shopping for one. For example today's dress with a bandeau underneath and lace-up flats would be a great brunch look, or paired with a blazer and a cami underneath would be an easy fit in the workplace. Don't be afraid to search for those gems that fit multiple uses as I promise, like today's great find, they are out there.
Thanks so much for reading and have a lovely week! Cheers! – Rebecca