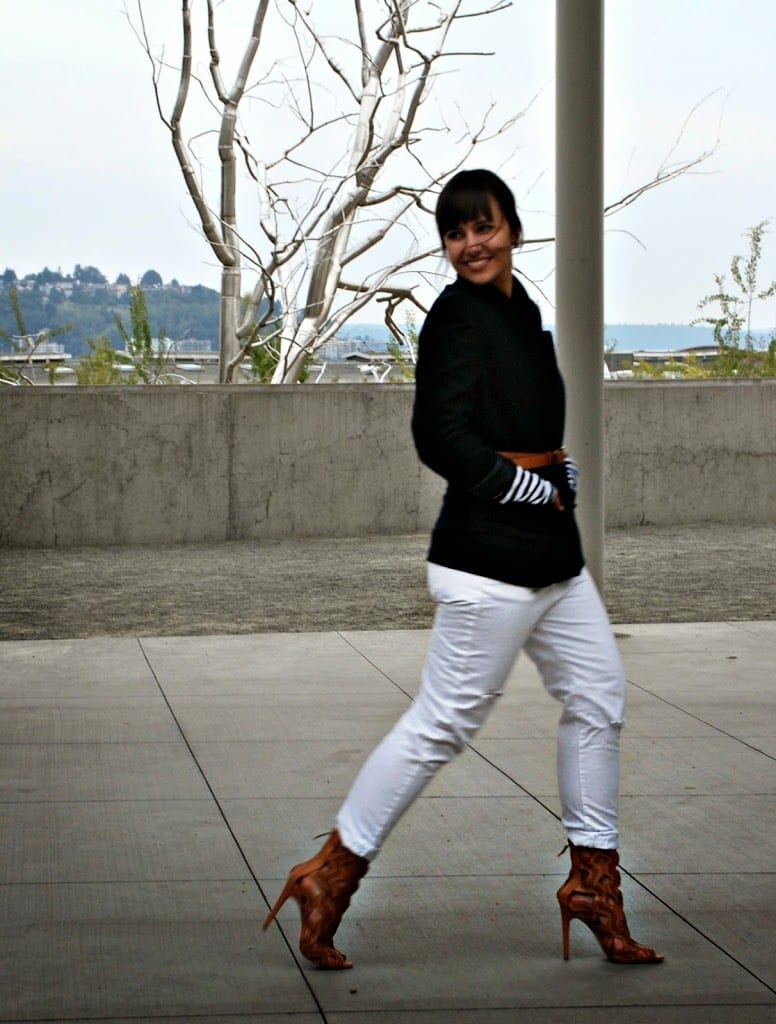 Blazer old similar here, Boyfriend Zara Jeans similar here,Boots Zara similar here, Zara t-shirt
here

If you are anything like me, the second you hear the words "Mercedes Benz Fashion Week" you are frantically donning your shopping/hunting/digging pants so that the second new trends start hitting the runway you are already recreating them in your own wardrobe. For New York Fashion week one of the most obvious and pervasive trends was stripes for spring. Now, these aren't your yacht-ing stripes of your suited stripes, instead this trend was a bold eye catching stripe on stripe combo most notably seen at the Altuzarra and Victoria Beckham shows.
I LOVE the idea of directionally divergent stripes being paired together but unfortunately I don't have any angular striped pants to accompany my fabulous yet horizontally striped shirt so I have a few wardrobe gaps that will need to be filled before the full trend can be embraced, but I have time! It's still only fall and often as much as we love the next season's trends we much embrace the climate-appropriate garb of the season. Nonetheless we can honor next season in subtle choices like the one above: layering the aforementioned stripes into an otherwise conservative (albeit SUPER nautical) fall (ok it is kind of summery still… I am hanging on tightly…) look.
Happy Tuesday and thanks for reading.
Cheers!
-Rebecca