Pinterest.
You might not know it but what you pin every day, like or repin, says a great deal about what your style, your sartorial leanings, what you dislike, aspire to, enjoy, etc. This is why so many style service retailers request your Boards when trying to create a specialized profile you as a customer. Originally I thought that was slightly ludicrous since most pins tend to be aspirational but then I found myself stuck in a style rut and it got me thinking…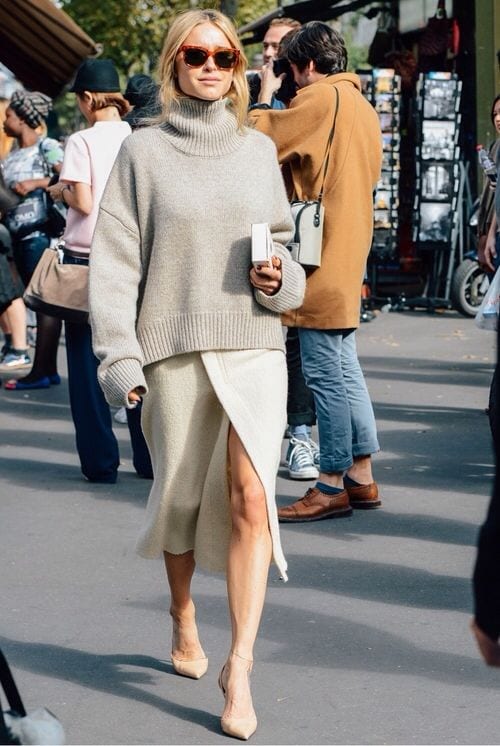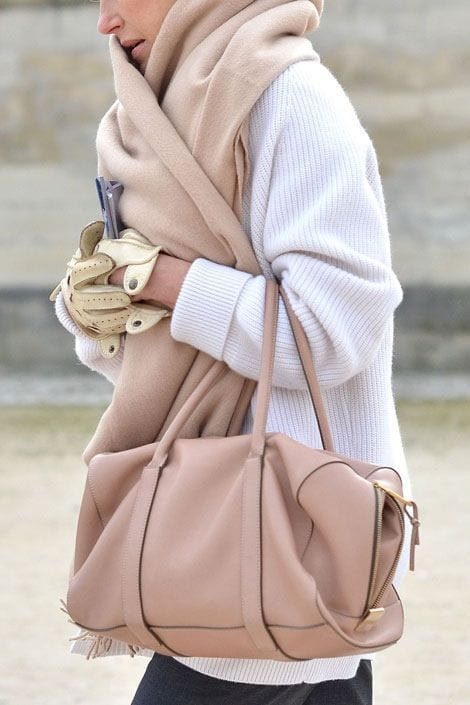 Let's face it, it's hard to define one's personal style and for me I always I wanted to be willing to try everything so that I can evolve and constantly adapt; a chameleon of sorts if you will. This is fun and fantastic but lately I have been finding myself feeling like I lack a common thread or identity running through every look. When I go shopping this translates into indecision regarding what to wear with what and occasionally I find outfits feeling forced. What I had been missing is a template for my style, guidelines for an aesthetic, how I like to see myself; style cues if you will that would help me better shape my wardrobe. A way to ensure I was actually purchasing pieces I would wear. Enter Pinterest.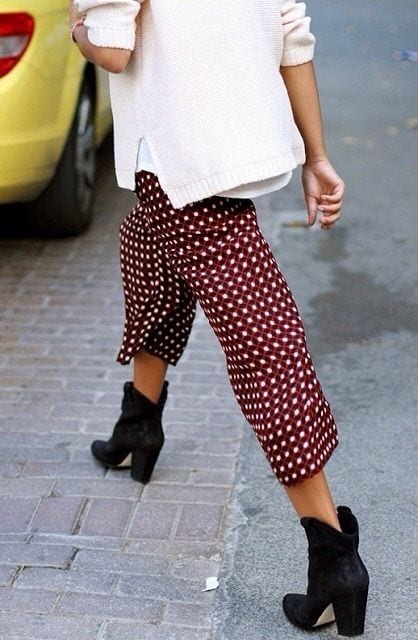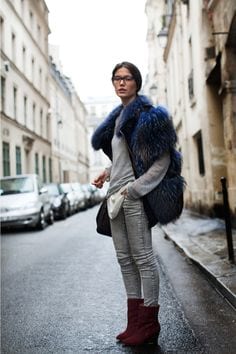 I was scrolling through all 2.7 thousand (yikes) pins that I have accumulated over the years (mostly fashion related) and I started to notice something: trends. Once I noticed them I started recording their frequency: a neutral color scheme, oversized sweaters, wide leg pants, wide leg cropped pants, another oversized sweater, statement shoes, and the list goes on. What I was very surprised to notice is that list of repeating elements was actually relatively edited and often elements came in pairs.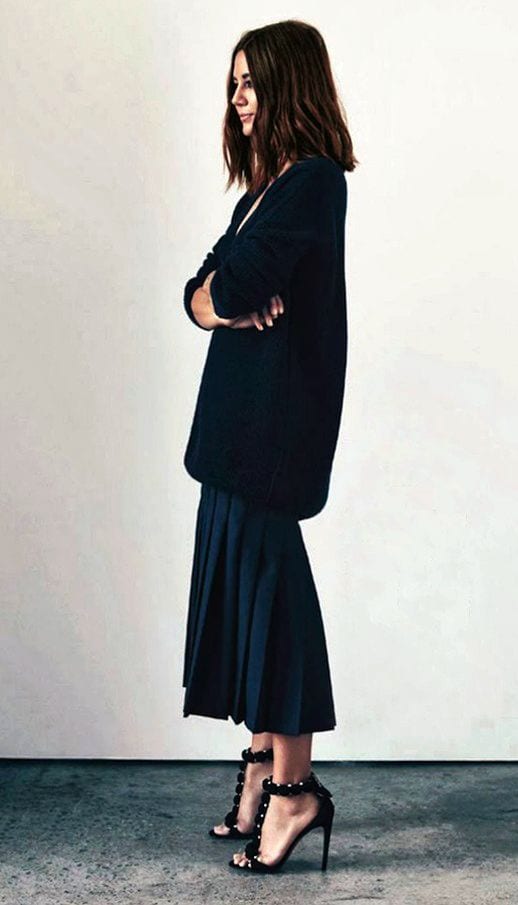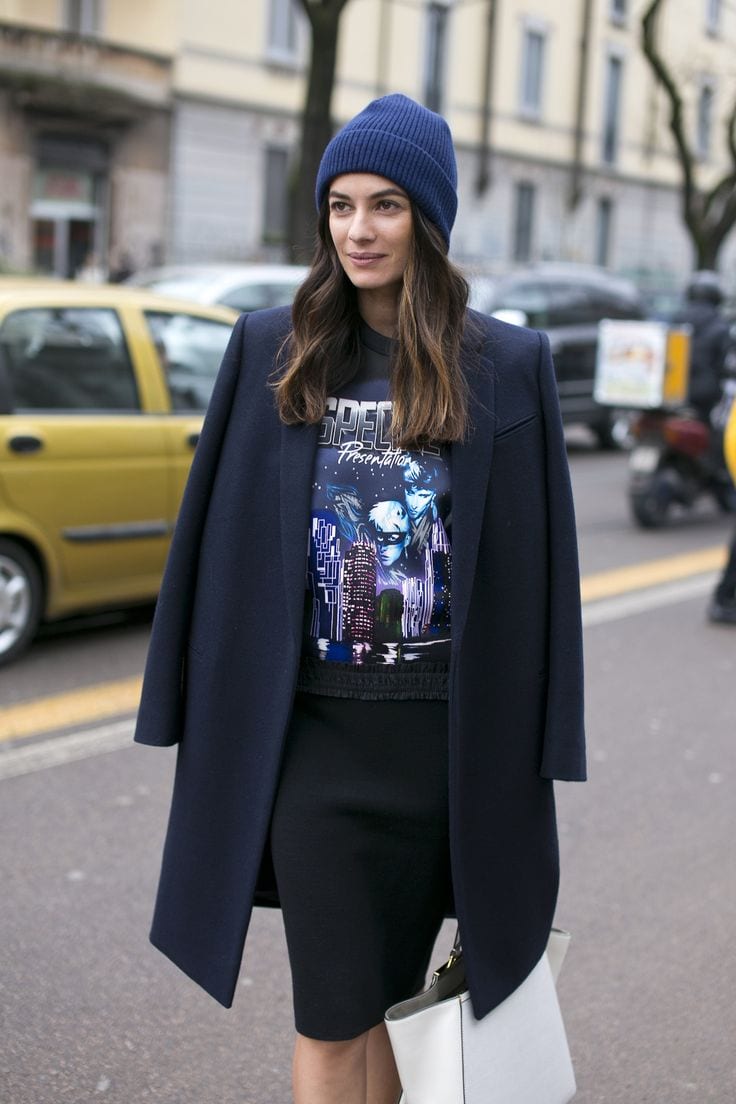 Cropped and long wide leg pants almost always came with another oversized sweater or coat, as did any skinny jeans. No fully fitted looks were pinned unless a skirt was involved. Neutral looks were accompanied frequently by a pop of fun and color such as a shoe or a coat. Not only did I notice these trends, but I agreed with them. I LOVE a print on print colorful combination; I love a neutral sweater with printed culottes and an ankle boot. Not only did I recognize styles I enjoyed but I also had many elements of each look in my closet.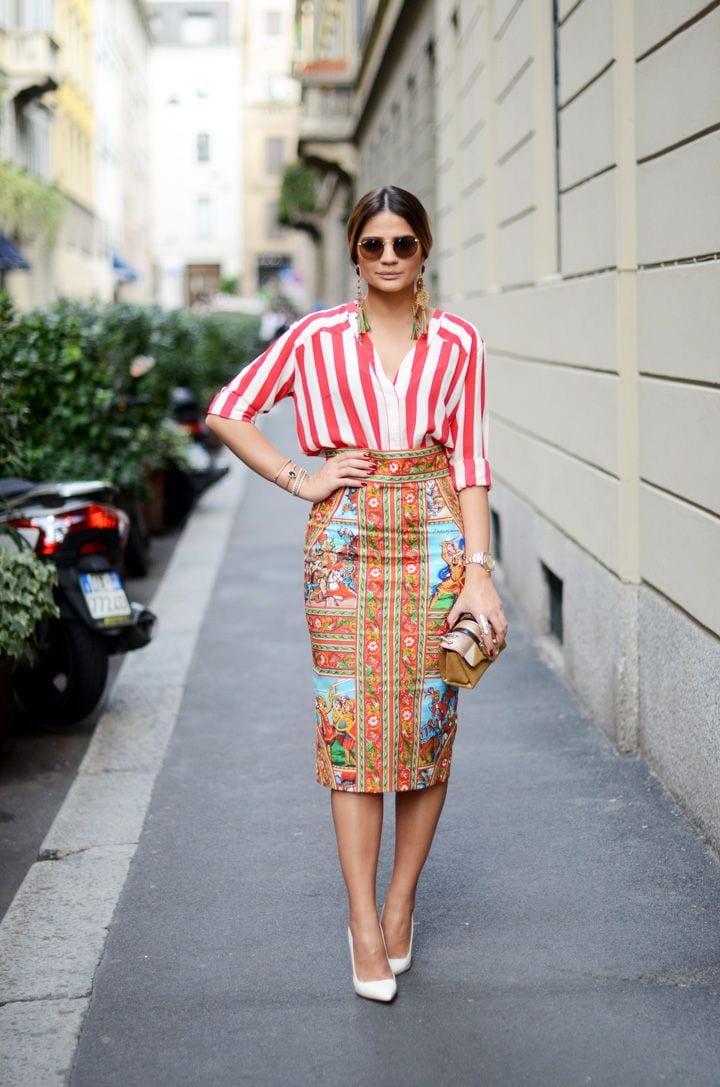 The takeaway from this exercise was only in part to walk away looking like a street style star (hey we all have to have goals!) What I garnered was a rough outline of a rule book on how to put together a chic look or decide on an item when I don't feel particularly inspired. Statement outerwear: should always be a yes. Statement shoes, absolutely. Large slightly unusual sweaters should be anchors in my wardrobe. However a silk blouse with a bold print? I probably should pass on that as it doesn't feel easy and effortless to me, but if I absolutely love it, then I should pair it with a pair of ripped boyfriend jeans or a skirt with a contrasting print. All this from a group of photos letting my own unconscious editing show me what should be in my closet and how I should think about pairing items.
I must say since I did this exercise I find myself wasting less time staring aimlessly at my closet with no ideas in mind. So try it, you never know how defined your style might already be and you may feel inspired to start taking steps to embrace that style. Pinterest, who knew.
Happy Tuesday everyone! To get photo credits and see more pins follow this link here to my Pinterest page as all of the above photos are sourced from there. Thanks for reading -Rebecca
---
---