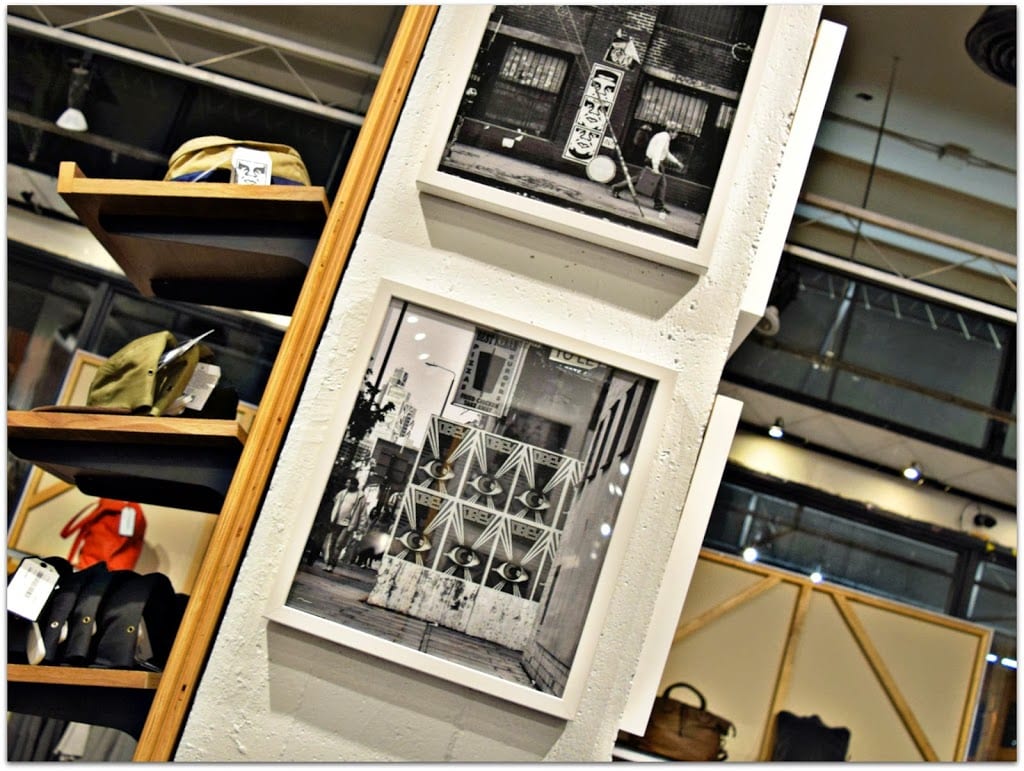 OBEY.
After a little bit of research of I was surprised to learn about the history of OBEY and who is actually behind the label. Several months ago I stumbled upon a film called "Exit Through the Gift Shop" which was an eye opening view into the world of street and graffiti artists. While the point of the film itself may not have been the introduction of a viewer into this highly profitable underground culture the affect was exactly that and I highly recommend everyone watch that film. Not only is it a peak into a world of art that many of us are ignorant to, but I was surprised to find how much of the art I actually already recognized.
One such artist featured in the film was Shepherd Ferry of the Obama 'Hope' poster fame which we all are familiar with. Not only is his art iconic but it also turns out he is the founder of OBEY clothing, which should have been obvious by his logo's prevalence on the clothing yet somehow it took the most recent Zebra Club event to figure this out.
Upon arriving at Zebra Club on Friday night in downtown Seattle not only was there a showcase of great clothing for both men and women but there also were photographs of Shepard Ferry artwork dressing the walls and mural work behind the cash register that was absolutely stunning. We of course left with some great OBEY clothing pieces that I can't wait to share on the blog but I was even more excited about learning that there a meaning and a purpose behind OBEY's clothing that wasn't purely aesthetic.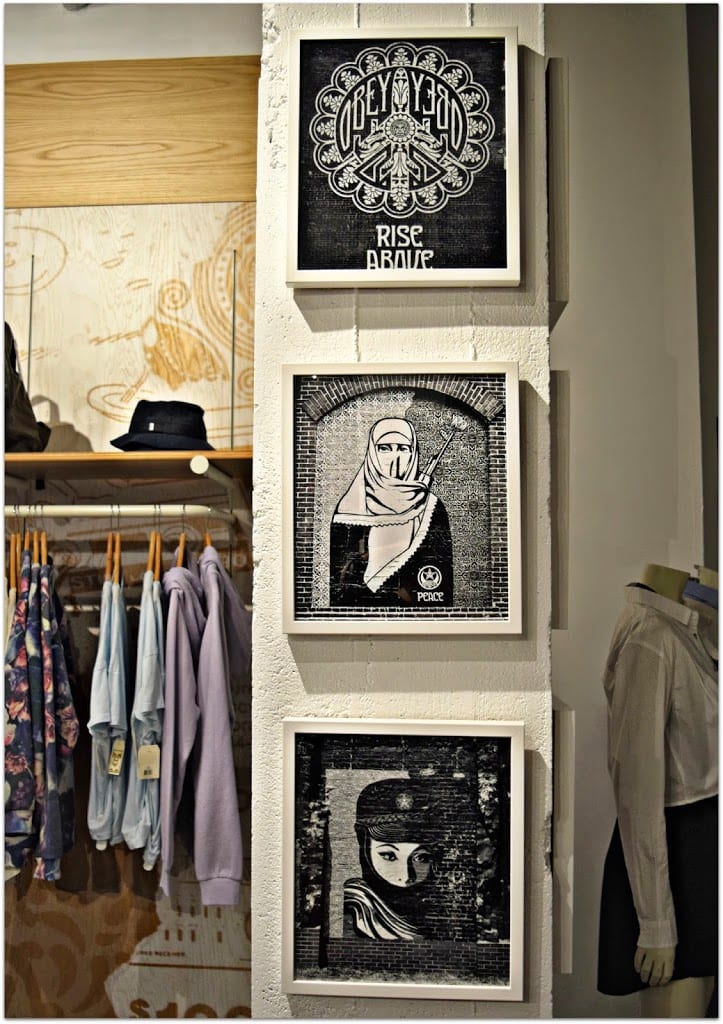 Art lining one of the pillars at Zebra Club.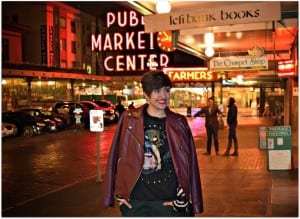 Outside Pike Place at night walking home from the event.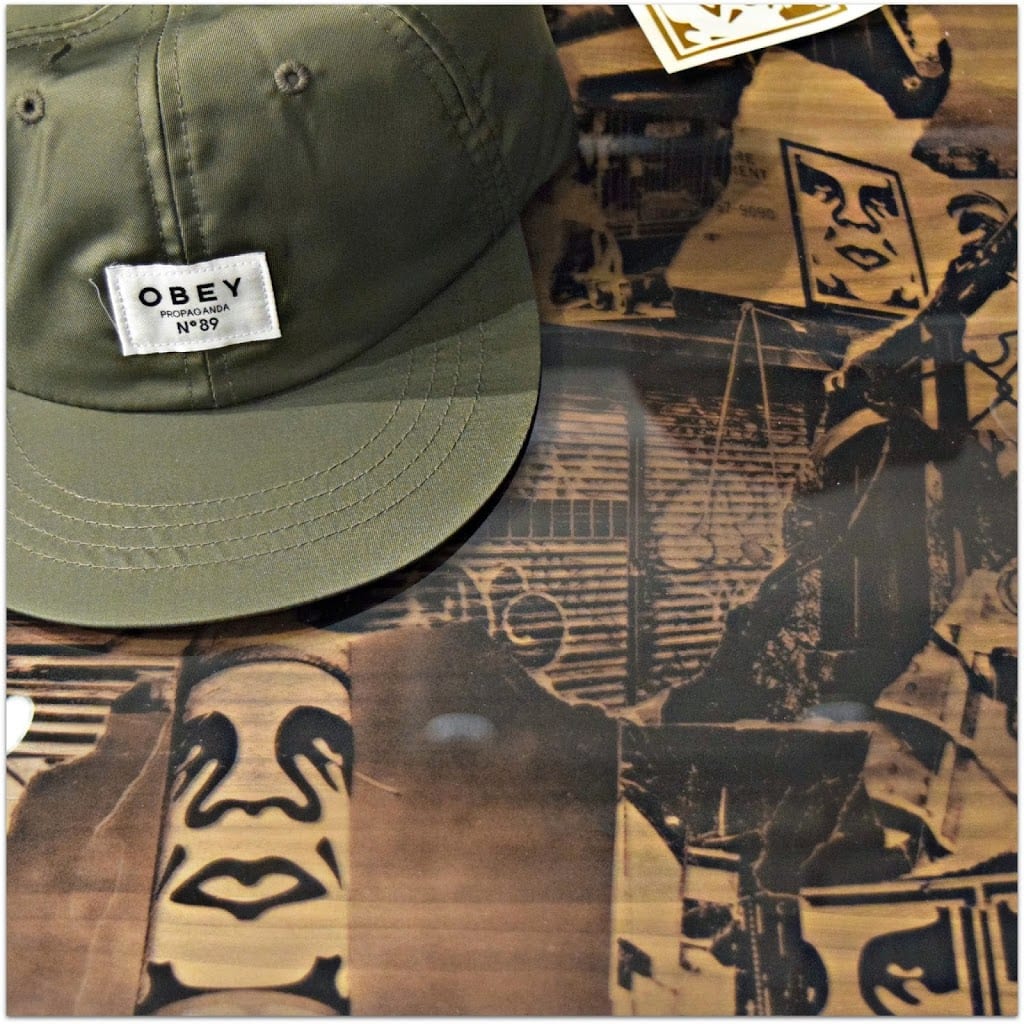 Even the shelves at Zebra Club were lined with Shepard Fairy art such as the Giant.
Thank you Zebra Club and OBEY for having me at your event and keep your eye out for OBEY clothing in future blog posts. Find more about OBEY here.
Have a wonderful week, Rebecca
---
---