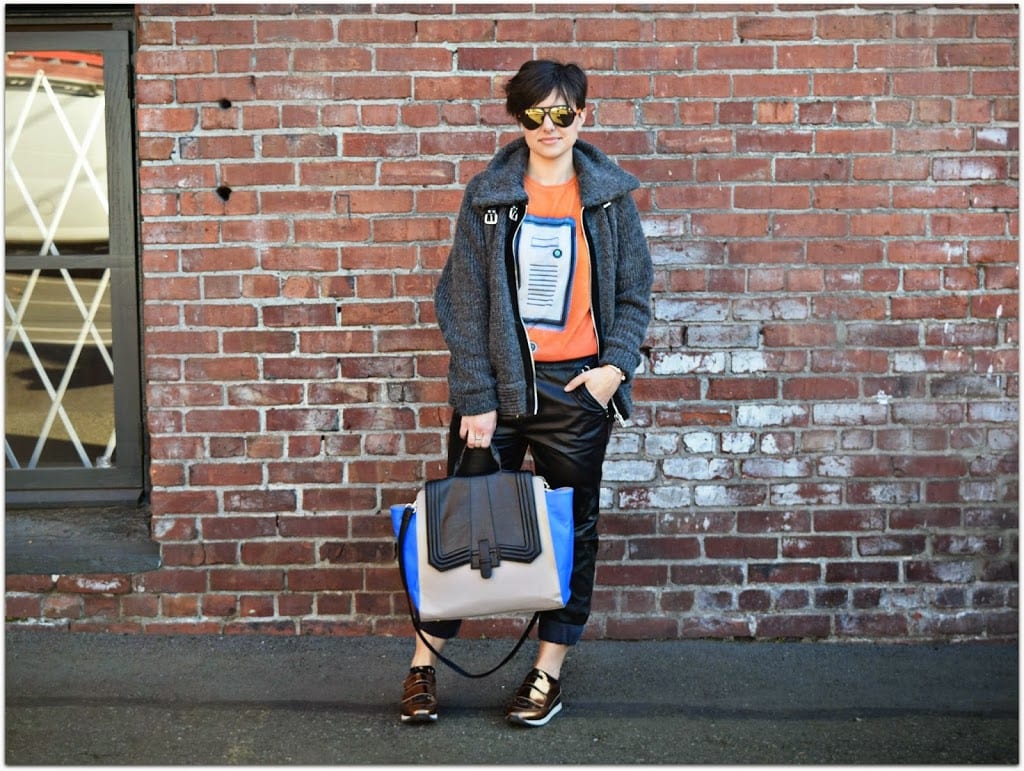 When we talk about trend setters and trend followers we tend to characterize people's adoptability into a normal curve like most things in life. When we look at the recent sneaker wearing trend the first people who were the true 'trend setters' were rocking new balance kicks from the 90s long before Chanel put sneakers on the runway. The early adopters were those who ran out and bought the Chanel sneakers or who instantly snapped up New Balance's new release of all of their old classics and were the first to wear the 'new' vintage sneaker. So where does that leave me? Lagging behind I must say with the mainstream since, while I am a sneaker fan, I hadn't fully embraced their practicality (plus I have larger feet which tend to look even more ungainly in a flat shoe.)
This is not to say I didn't admire the trend, I mean who doesn't want to be cruising down the street in a pair of kicks that are even more current and chic than a pair of high heels? Enter the gold orthopedic shoes. I saw these bad boys at Zara in their fall season release but never even tried them on because I already know the painful truth: sneakers make big feet look bigger. It took a sale and the magical fact that these particular sneakers make my feet look smaller (it's a miracle!) in order for me to purchase them but them once I did I was completely on board.
These gold sneakers are the result of something happening in the fashion world where basics and casual clothing are being re-done in an elevated manor using different fabrication and textures to add formality. Examples of elevated fabrications are leathers, cashmere and sequins. Other luxe elements such as adding a metallic flair also add interest and make your sweatpants/outfit/sneakers different from what you wear on a Saturdays to the grocery store. Today's look has several of these elements: leather joggers that in a different fabric would look simply like sweatpants: gold sneakers that in a basic white would look like your grandmother's orthopedic shoes (not that I have anything against your grandmother, she is incredibly chic) and a wool cardigan that looks like a grandpa sweater only with Burberry/Acne inspired aviator jacket detailing. I encourage you to try this elevated 'normcore' trend as the byproduct is incredibly comfortable clothing and look chic at the same time.
The key to pulling off this look is usually to not do what I am doing and mix more casual pieces with less casual elements. However, you can also embrace the full elevated casual chic and wear all of your luxe normcore pieces all at once like I did. Add some killer stunner shades and you just became the most stylish gal at the grocery store and the most comfortable.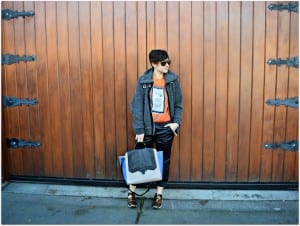 Blank NYC Jogger here, Zara T similar here, Wool Cardigan similar, Sole Society Handbag here, Zara Sneaker Similar here
Happy Thursday! Shop items inspired by today's post below. Cheers – Rebecca
---
---