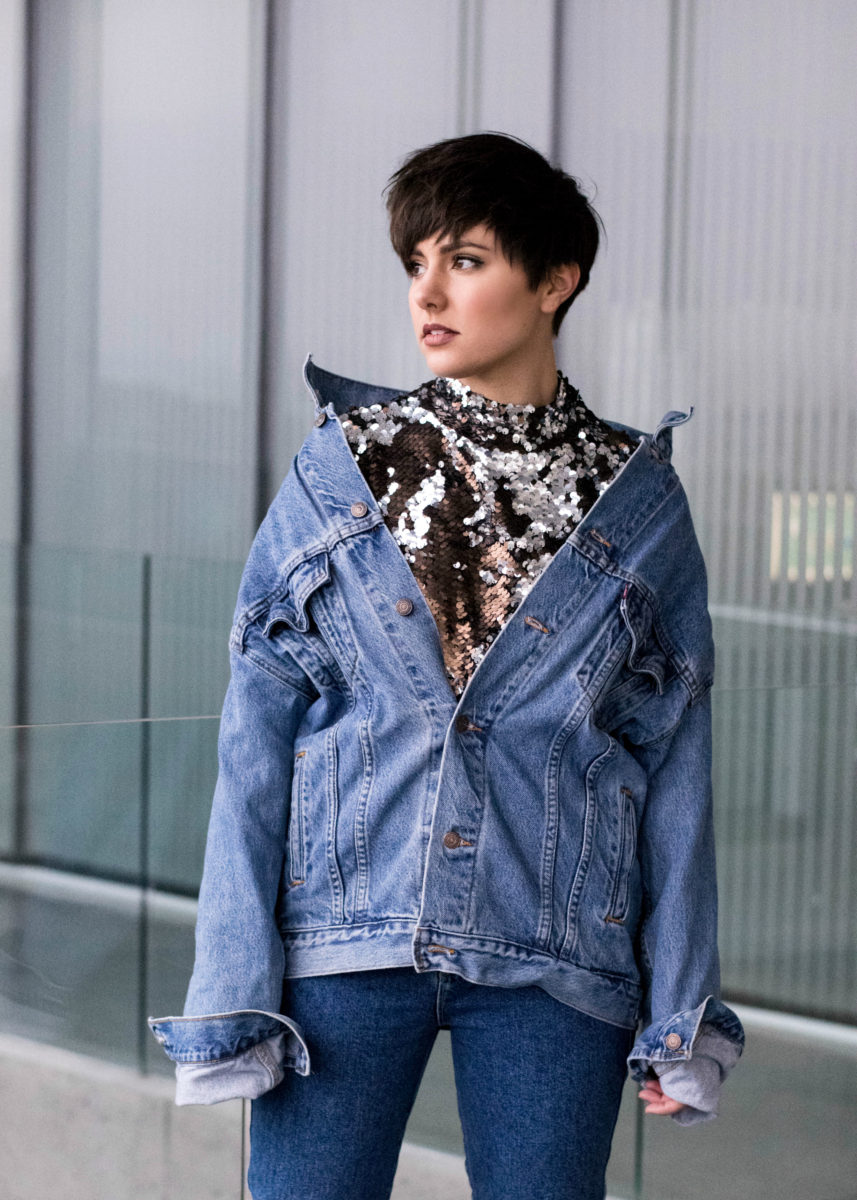 Vintage Levi's Jacket | Mirrored Boots (almost exact only BETTER) HERE (the picture on this site doesn't do it justice but they are IDENTICAL and sold out on Topshop's website)  | Sequin Top
The current designer behind the storied label of Balenciaga, Demna Gvasalia, keeps whipping out game changing collections season after season but undoubtedly his first season was what stuck in my mind. The Fall 2016 collection introduced us to off the shoulder puffer jackets over sequined tops as easily as if they were dressing you to go to the grocery store. Now as the Demna has anniversaried himself at Balenciaga we see his creations everywhere in modern fashion.
One of these such creations was a reconstructed denim jacket seamed at the center to give you an off-the-shoulder look. A year later the collection still seems just as relevant and editors and fashionistas alike seem to share my fascination as this jacket showed up repeatedly on fashion goers for this year's shows. Determined to use as many elements of Demna's ideas as possible I chose an allover sequin top for under the denim jacket and a utilitarian Canadian Tuxedo option on the bottom.
For the DIY jacket I started with a vintage men's Levi's jacket that was a size Large and found that if only half-buttoned it actually fell off your shoulders nicely on its own (unless you were wearing sequins underneath in which case you might need to give it some help.) It took a bit of maneuvering to get the jacket to 'break' or crease right where the seaming is on the Balenciaga version but the result was quite nice.  The back of the jacket cocooned in this shape, a not to unfamiliar Balenciaga shape, and the extra volume on the sleeves could easily be cuffed or left for a more Vetement leaning interpretation. So to summarize, get an oversized or 'vintage sized' Levi's denim jacket, half button it then hike it up so it can pull off your shoulders, roll the cuffs and voila, you have the Balenciaga look. Shop the look at the end of the page. Thanks for reading -Rebecca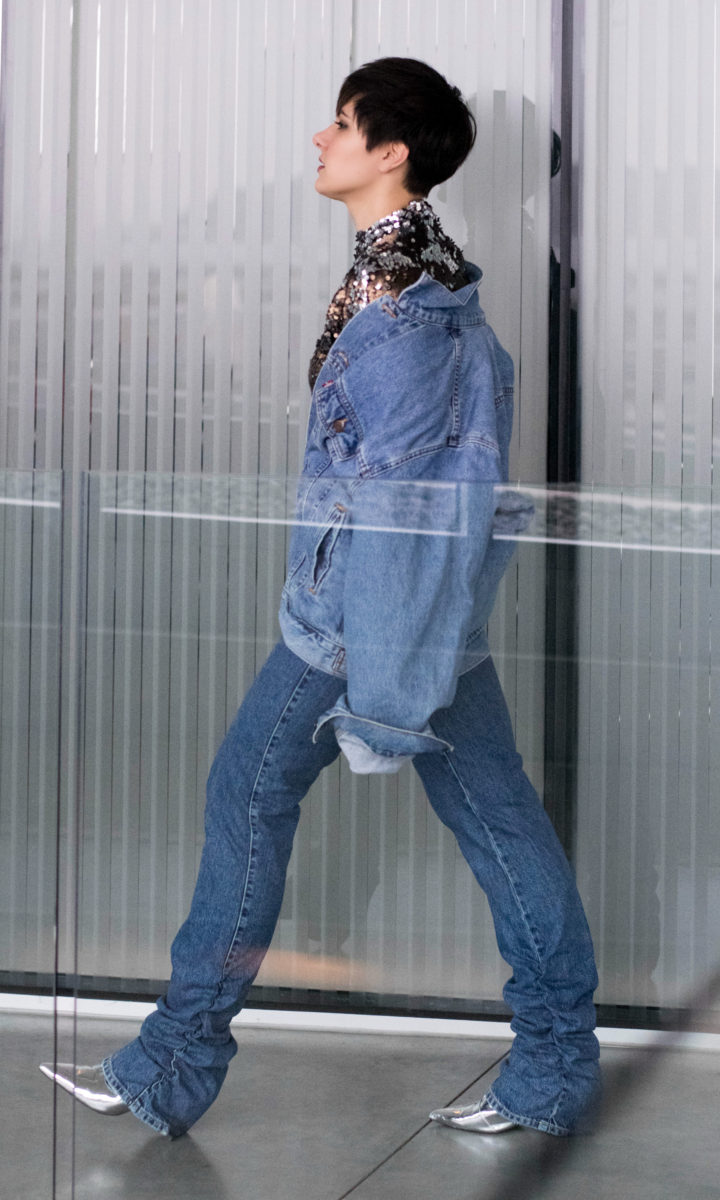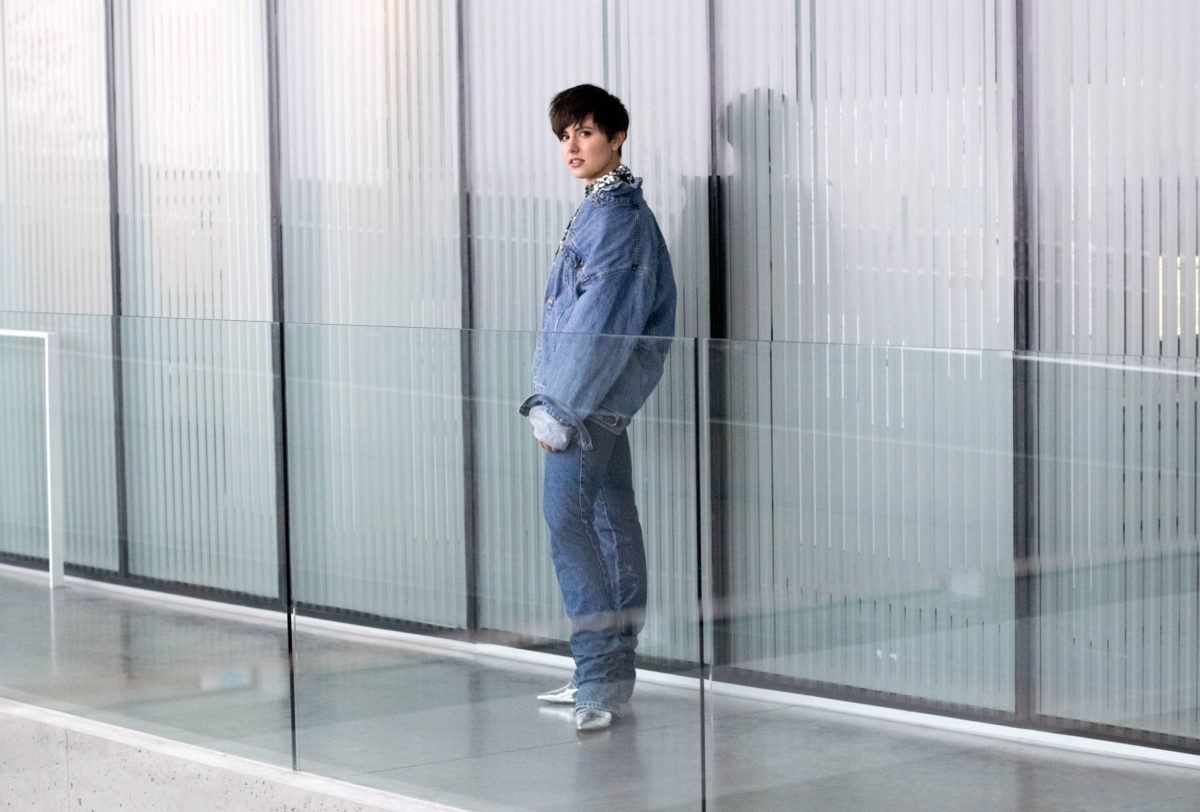 Save
Save