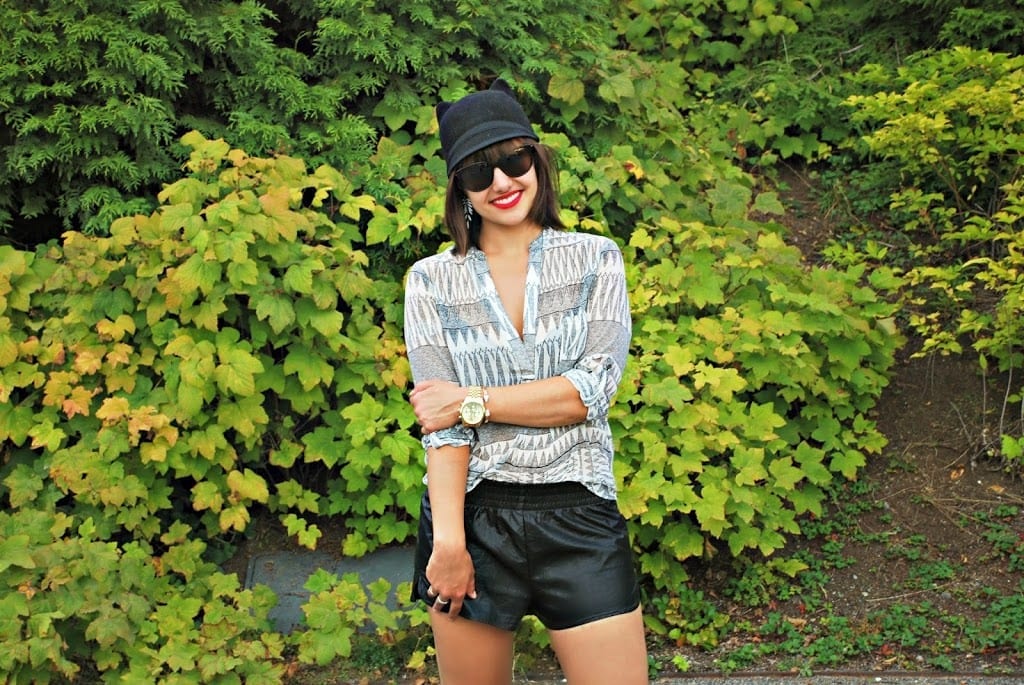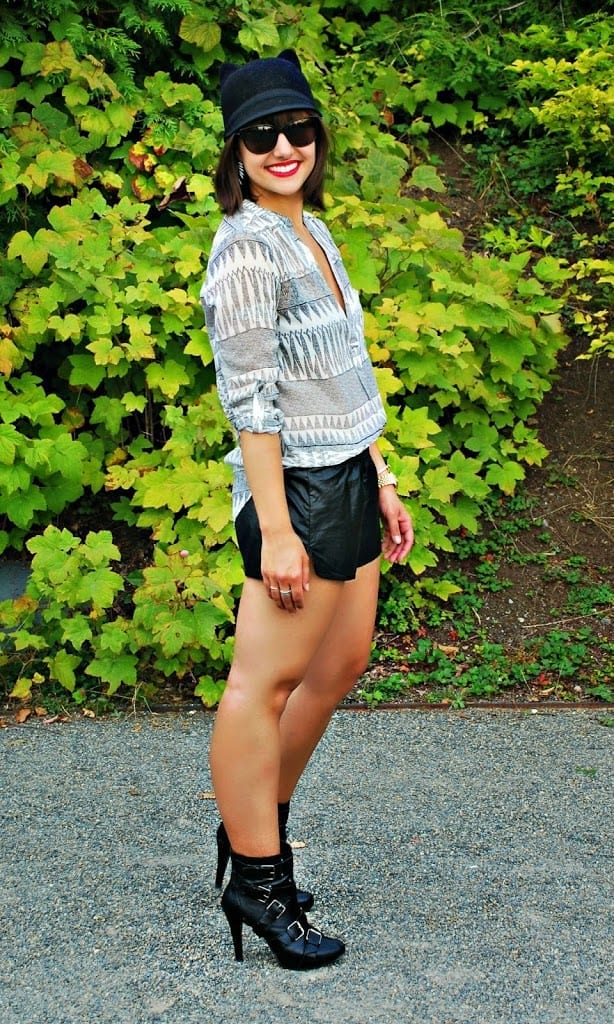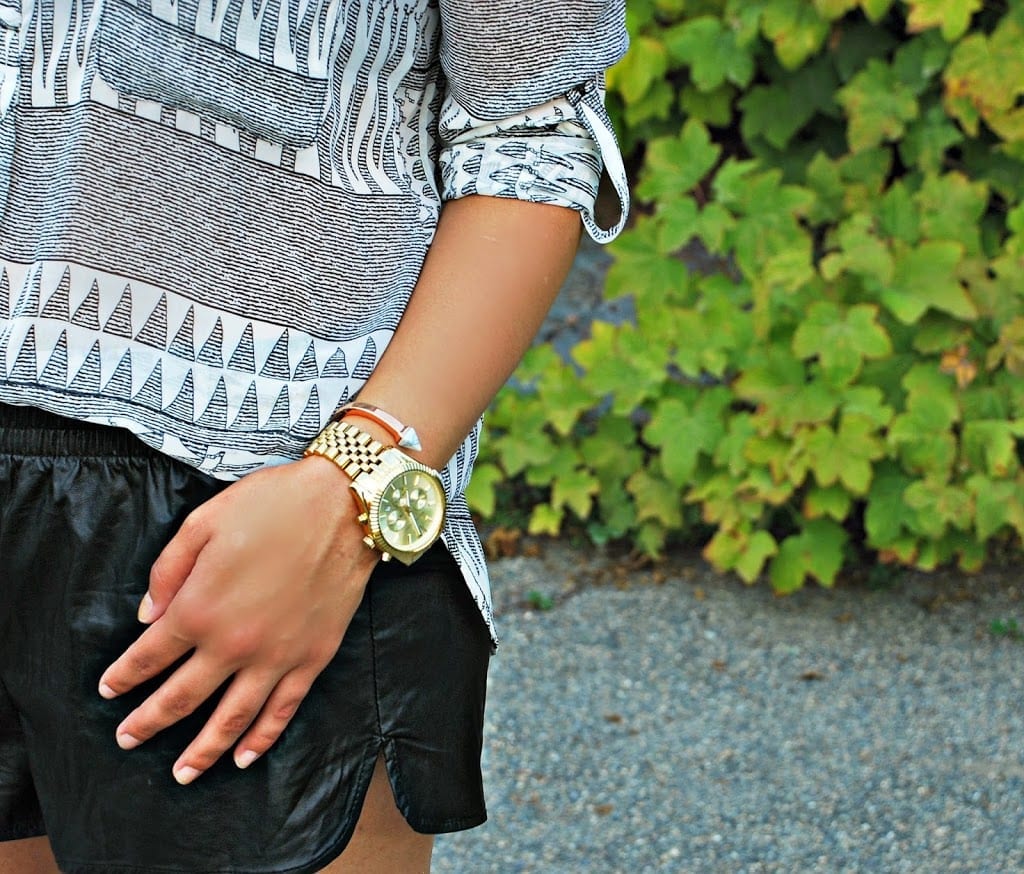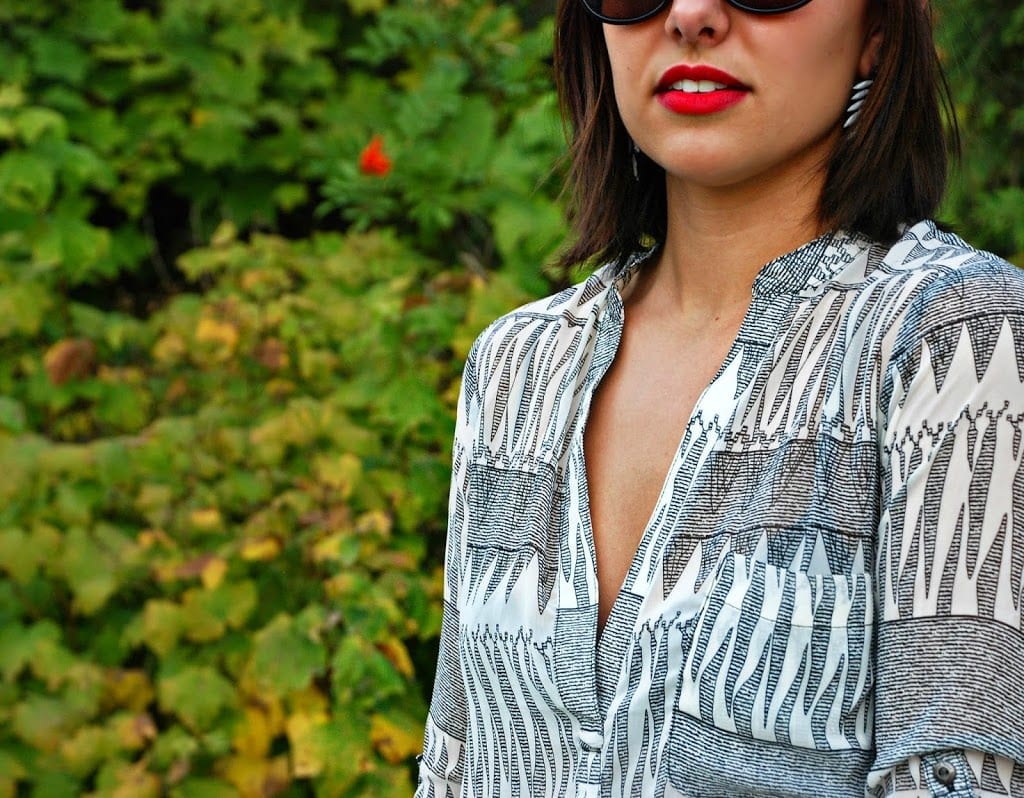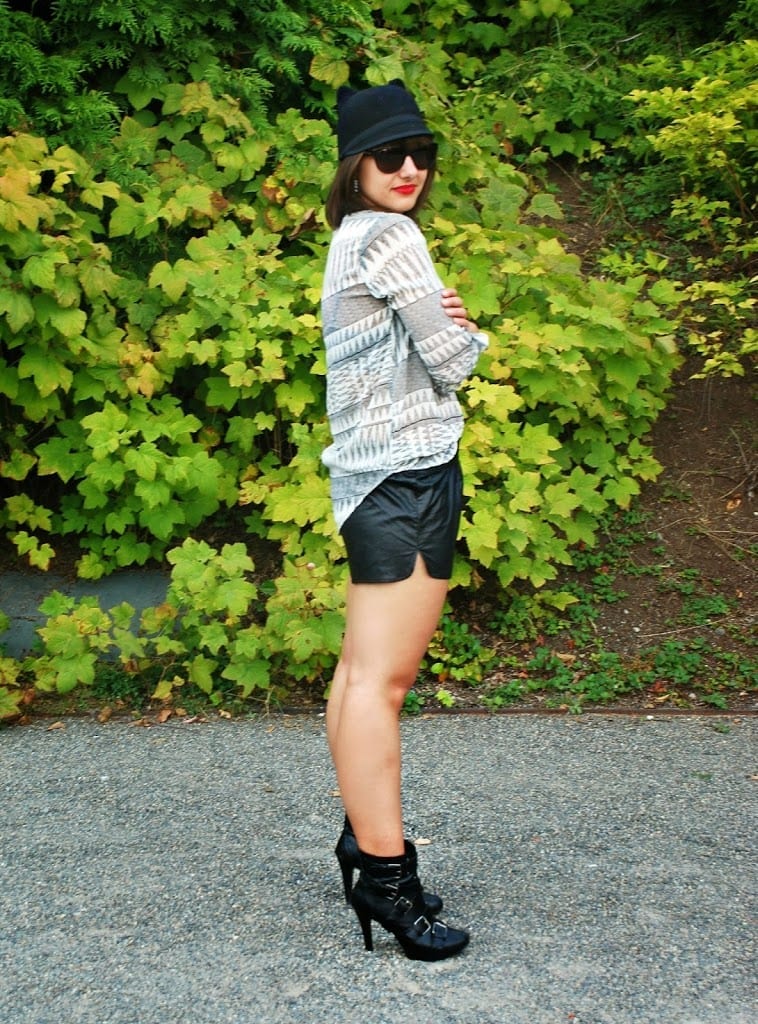 Animal Ears Cap Here, Faux Leather Dolphin Shorts Here, Black Buckle Heeled Boot Here, Printed Blouse Here, Watch (Michael Kors), Fortress Cuff here, Earrings (Forever21)
There always is a kitschy trend making its rounds on the fashion scene that only the brave and bold dare wear. One extreme example is the McDonald's paraphernalia at Moschino that will turn into a wig-wearing Dinosaur theme come Resort 2015. Not every trend comes with the extremity of golden arches though, Phillip Lim's cartoon exclamations on clothing were absolutely brilliant and completely wearable, but speaking of kitschy trends: one trend that perhaps seemed a bit too accessible that I just never could buy into was animal ears.
When I personally think of wearing animal ears I immediately think of Mean Girls and Halloween so I decided that the trend just wasn't for me. I am not a big head-band or beanie wearer either so the accessory that would support the 'ears' also weren't appealing. It took a hat, that was VERY much my style, clean, sophisticated, but with just a touch of 'cute' to convince me that this trend could be something other than a costume. BCBG did a marvelous job taking a simple clean felted cap and adding just the right amount of sass to make me forget that I am participating in a trend I had previously rejected. Instead I view the hat as a fantastic piece that I would have loved without the ears, but their subtle addition adds a bit of playfulness that spices things up a bit.
The takeaway for me is that as with all trends, they have to fit you and your style in order to feel authentic. Similarly you shouldn't immediately dismiss fashion choices outright that are outside your comfort zone. Maybe you just need the right item that is an adaption of the original trend in order for it to fit who you are, such as a beautifully tailored hat with just a hint of pointy cat ears.
Have a fantastic Monday and thank you for reading!
Cheers,
Rebecca