A frenzy occurs when months of hype combines with Rhianna, fashion week and one of the biggest names in the industry for the fashion collaboration of the year: Alexander Wang x H&M. Not only is A-Wang one of the most prolific designers of the moment spearheading not only his own namesake label but also the iconic Balenciaga, Alexander Wang as a brand also has an aesthetic that is so very its own it makes a 'collaboration' very very easy as his garments are incredibly recognizable. The sportswear/fashion minimalist pieces combined with over the top items that scream the Wang label. So what happens when a collaboration of such notability occurs? Does the Wang brand become more established and known in the mainstream? Did budget fashionistas everywhere get their fix of the trendiest label of the season at affordable prices? I would argue that the affects were missed and here was my experience this past November.
Unless you camped out, (dear goodness I hope you brought a coat) the only option for snatching up these coveted pieces was to virtually sit on the H&M website at the witching hour and pray that you got through the mysterious 'cue' that didn't actually seem to register when you entered it (I got through after completely closing out of my browser and re-entering after trying without luck to refresh my page for half an hour.) Once inside the shop the availability (in those first few minutes) was overwhelming! I could buy everything! Even more importantly I could buy multiples of everything, put them on eBay and make a fortune as people less tenacious paid a premium to participate in this Wang movement. I opted not to get sucked into the potential of profit and stuck to my original shopping list, purchased my long gloves (the functional option), the iconic Boxing Gloves (my collectable item to put next to my desk), and the WANG beanie (the impulse buy, that I LOVE.)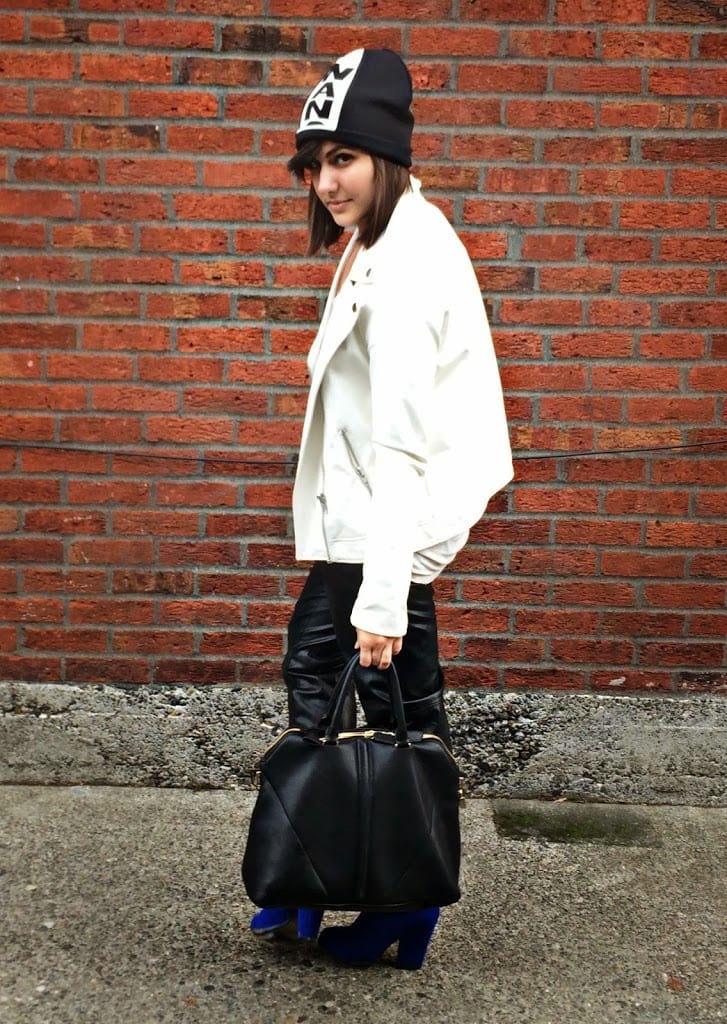 Collaborations like this come with a value promise: a limited quantity with a guaranteed demand which makes them eBay gold. As a result, for every fashionista banging down H&M's doors there are several opportunists cannibalizing the market and it seems that this phenomenon is getting worse over time. Before I even made it through the online cue eBay was already packed with just the items I was waiting for a chance to purchase already double their original price. It is simply my opinion but while I am happy with my items, and yes I do think there were some original pieces worth digging out of the AlexanderWangxHM collection, I find myself becoming disenchanted with the whole process collaboration process. Instead I'm returning to the ready-to-wear and lower T-by Wang collections, and finding significantly more value there. I do love the pieces I purchased from the collection like the beanie pictured but I would rather camp out at a sale rack to get a runway piece that feels inspired and unique than buy a hocked product on eBay from a collaboration that cost the same, but again that's simply one blogger's opinion.
Thanks for reading and Happy Holidays, outfit details below. Cheers!
Shop Similar Items from Today's Look Below: