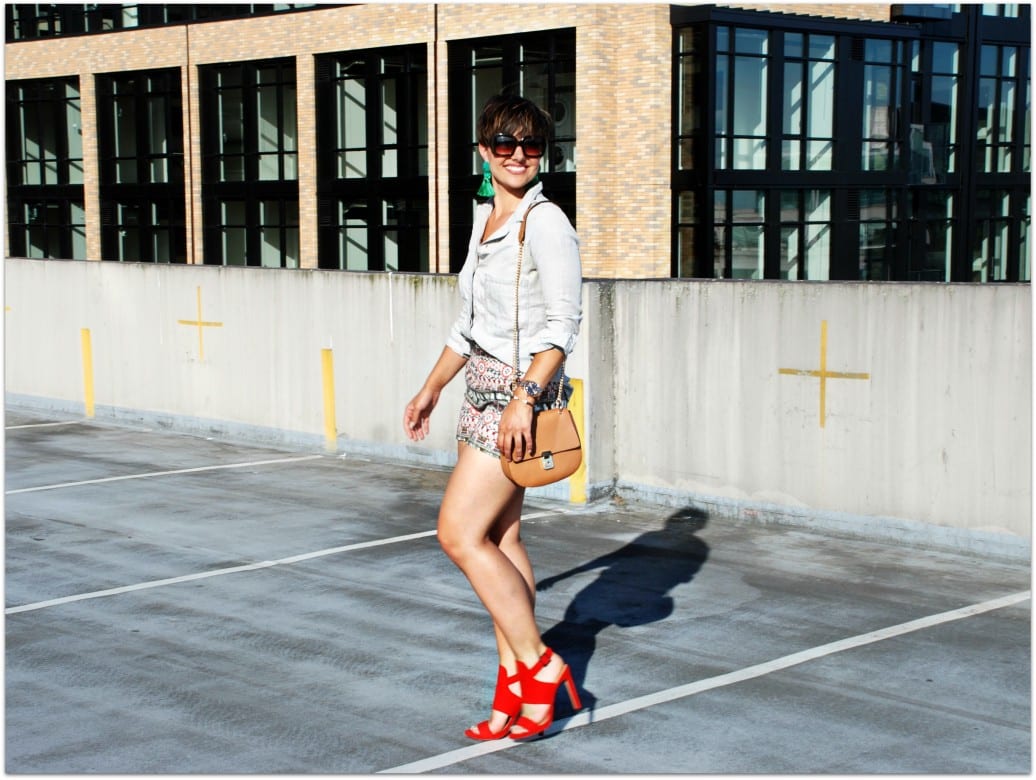 Dressy shorts have been in vogue for several years now as a more comfortable day to evening skirt alternative.  My favorite style to make that all day transition are always knit shorts and I gravitate towards patterns and prints versus neutrals or solids because in the summer season the shorts you wear have even more of an impact on making or breaking your outfit.
If you are wearing a short out in the summer time it's unlikely that you will be doing any heavy layering so that leaves you about 2 articles of clothing with which to tie together a complete look. Accessories always add interest and fun but if you want your outfit to feel pulled together it really is up to your top/short combination. You could go for a statement shirt or blouse but in the heat I personally like to opt for simplicity and versatility on the top and let my shorts do all the talking. In today's look the simple chambray shirt is light and breathable but provides enough coverage to keep me warm in an air conditioned building. The shorts, while knit, are breathable and elevate the look to a more formal level with their beautiful print, slight high waist and beautiful fabrication. Once those two elements are locked in of a simple blouse and a 'wow' short that I could wear anywhere, adding statement earrings shoes and the perfect bag simply add even more of a pop to the look.
So instead of reaching for that mini skirt or worrying about sacrificing staying cool for being dressed up grab a knit printed short instead. You will not only look more interesting in your wardrobe choice but you will also be infinitely more comfortable in this summer heat not to mention looking fabulous as well.
Thanks for reading! Outfit details below: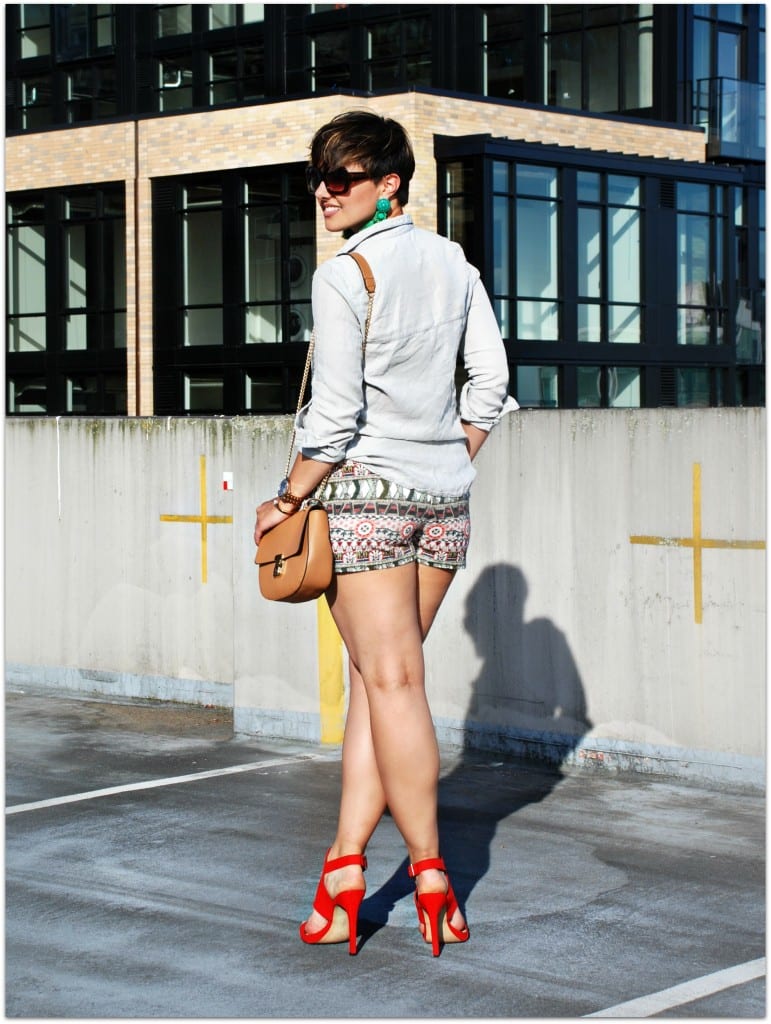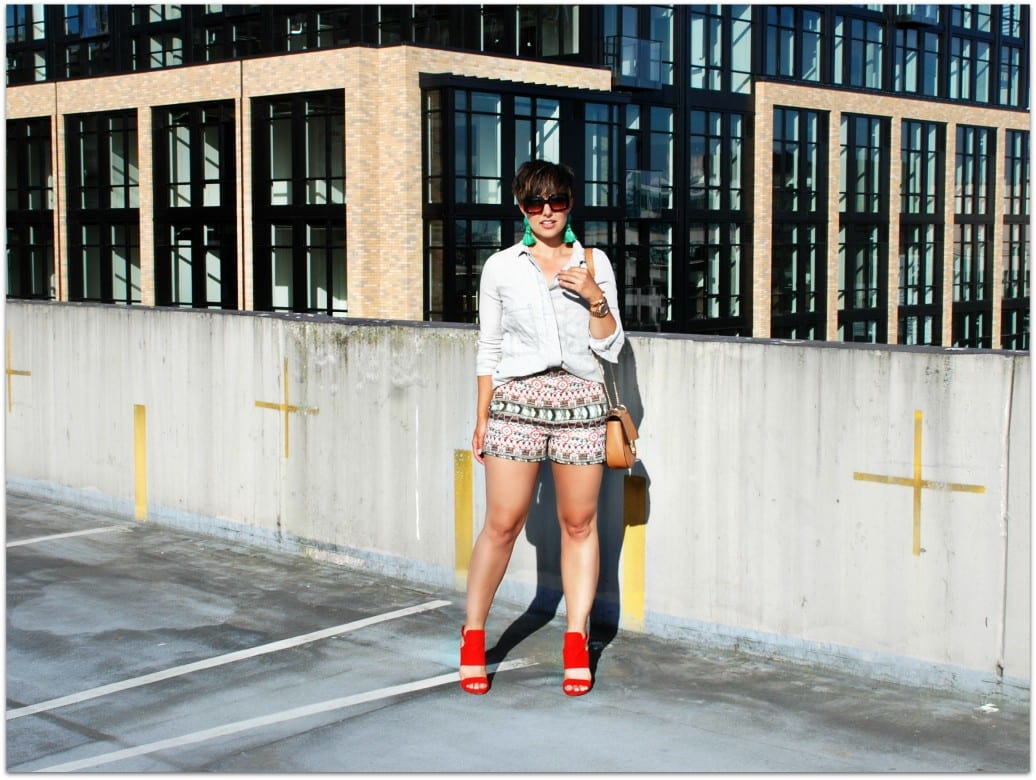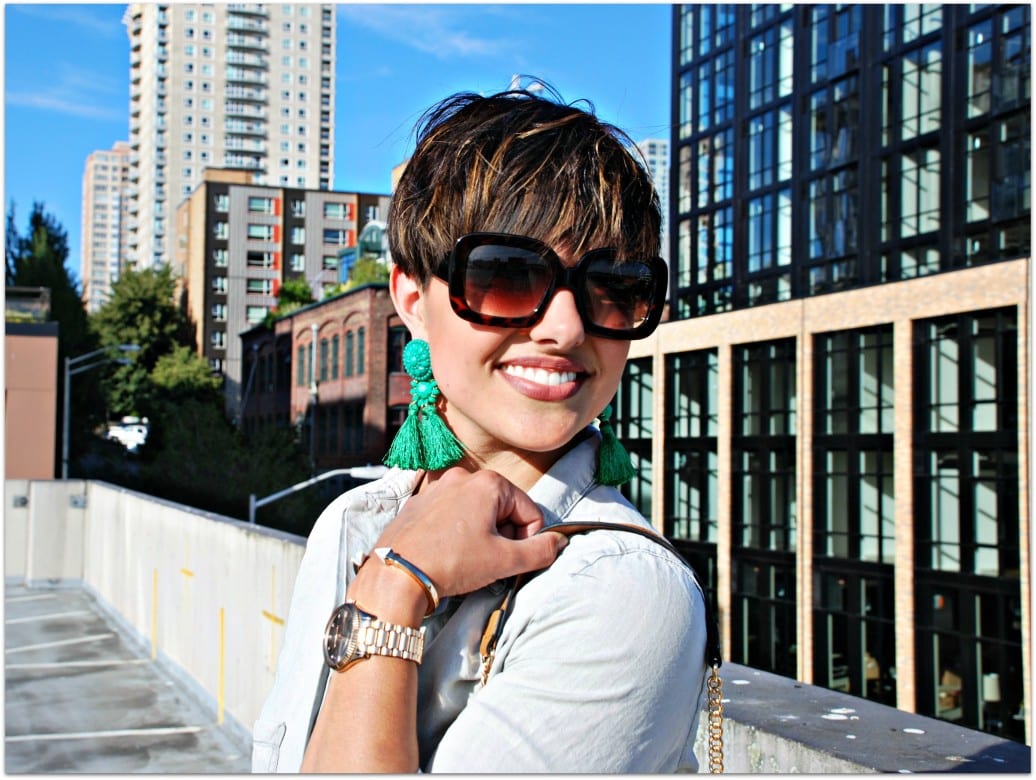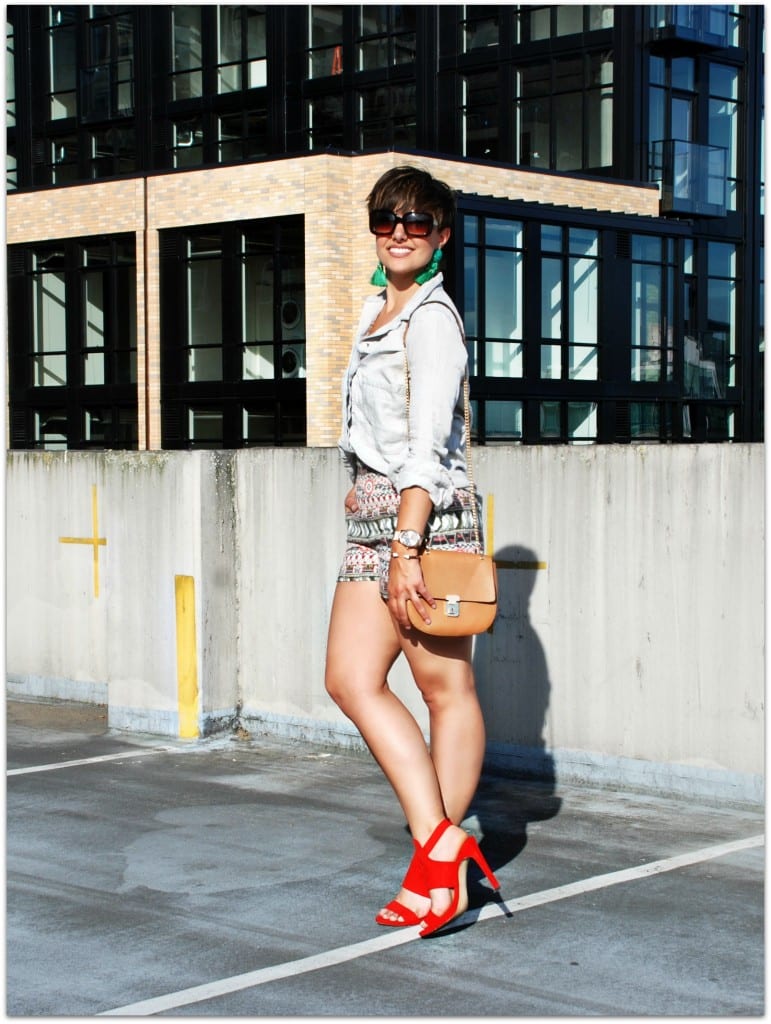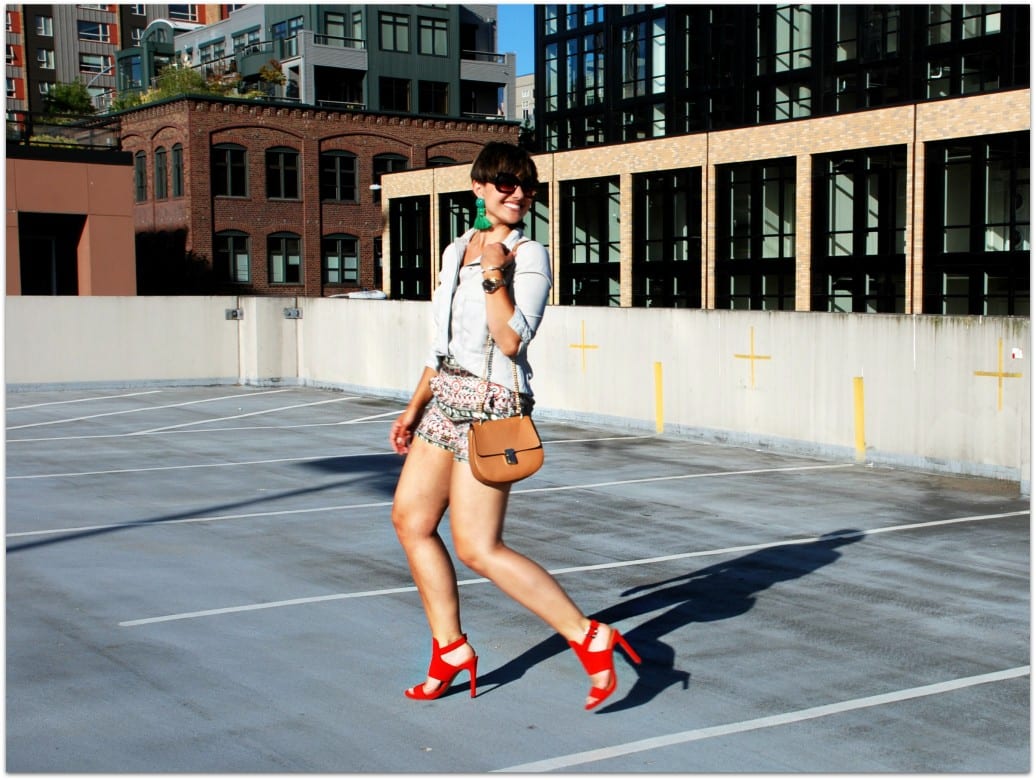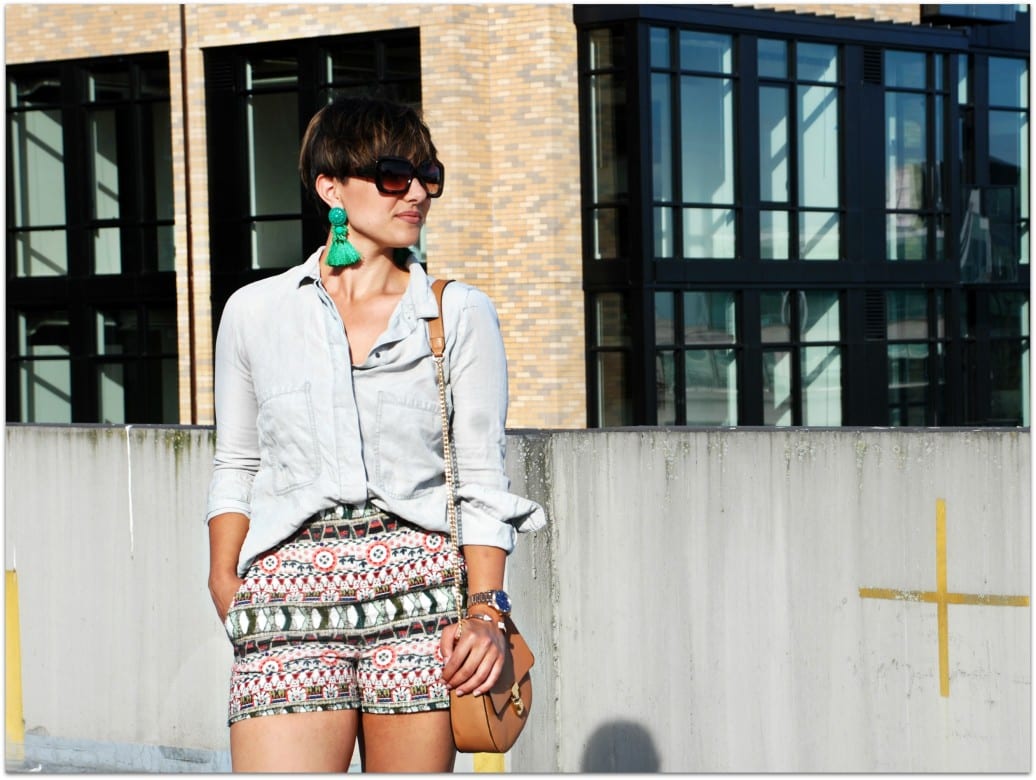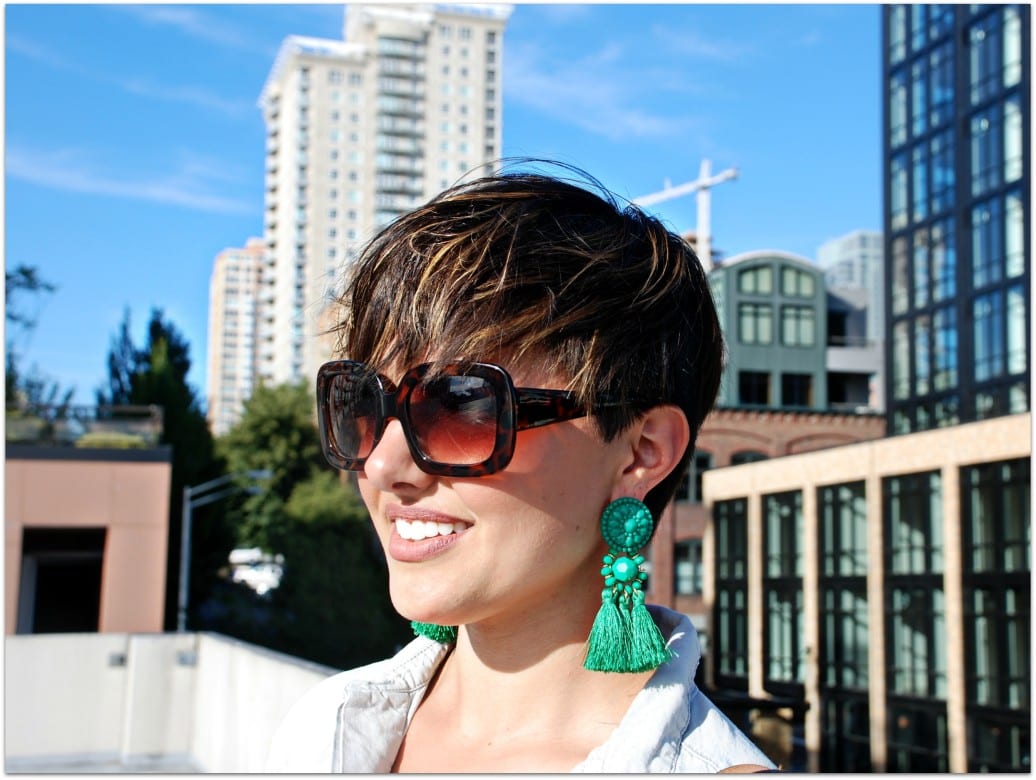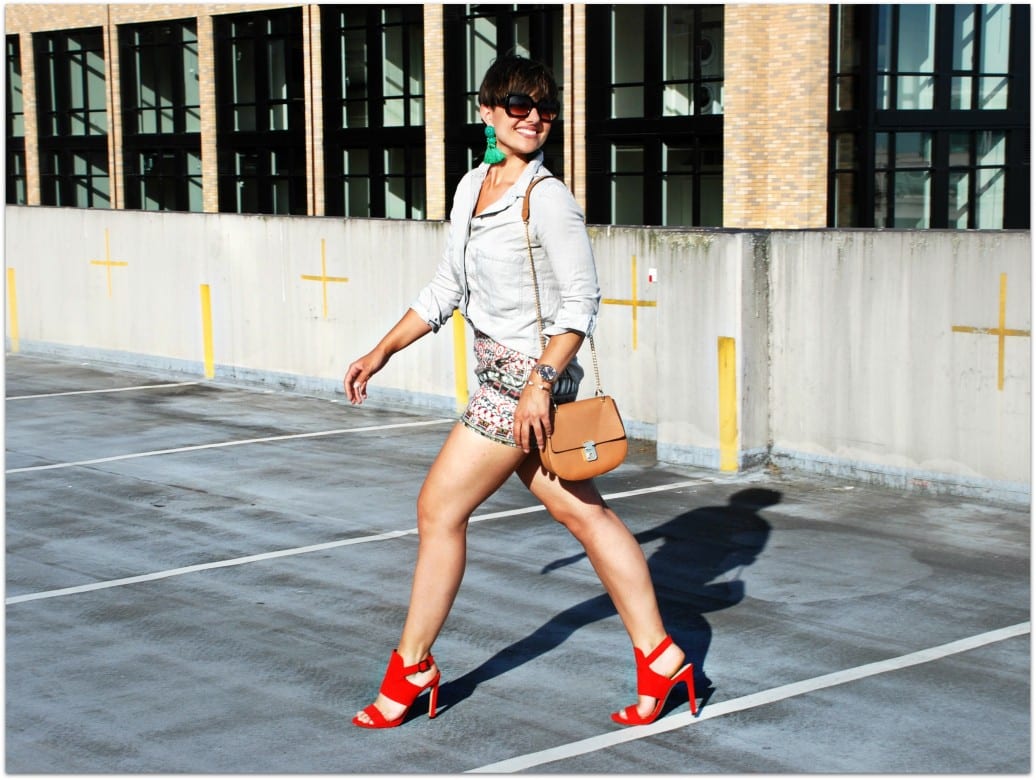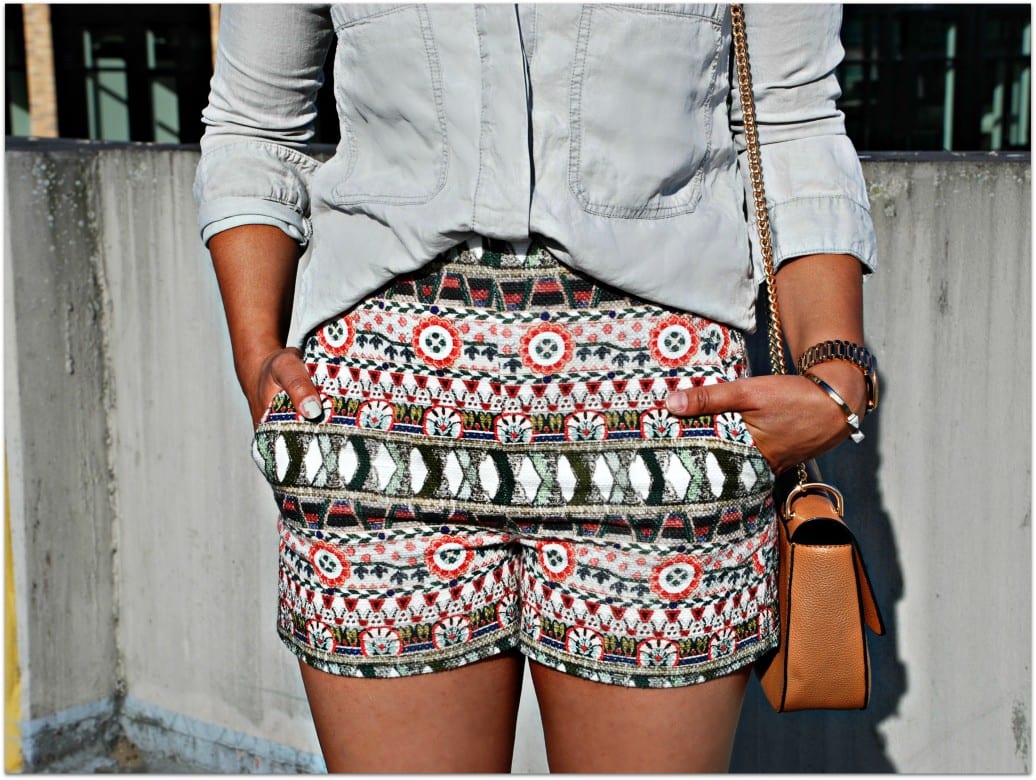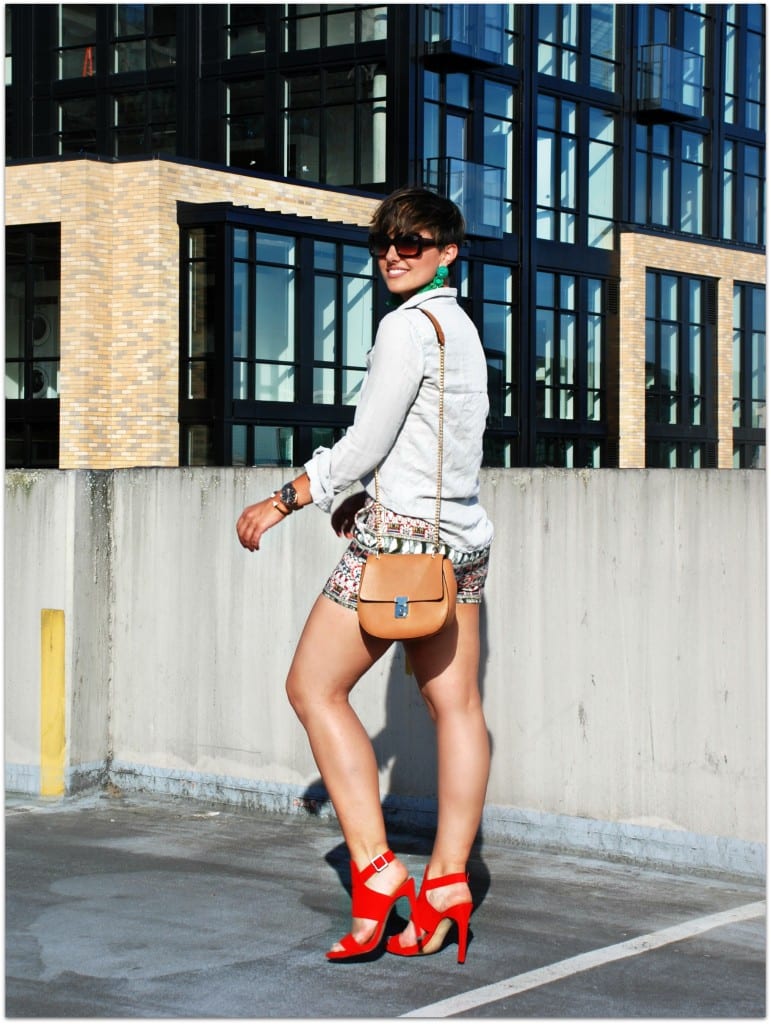 Zara shirt similar here, Zara shorts similar here and here, Zara heels similar here and here,  H&M Earrings here and similar here,