Black Friday: The ominous US unofficial holiday where we all are supposed to be inspired by ridiculous deals to buy all of our Christmas presents/spend all of our pay checks in one day. I love electronics as much as the next person, but I never have wanted to or tried to use this 'magical' day in order to score massive deals on a TV or computer or what have you. Let's face it, all I really care about is clothing.
Until recently I feel like the major retailers haven't exactly played ball with Black Friday leaving me ho-humming as I wander around a mall feeling like I can't justify purchasing full price items on such a day of bargains despite the fact that nothing on sale has struck my fancy. That is all in the past. This year it seems like everyone is in on it and I must say I am a little excited and perhaps equally overwhelmed. Simply type in the name of your favorite retailer + Black Friday and watch the deals pop up. I am not just talking about the Targets, Forever21s or any other discount happy retailer, I mean the big ones: Shopbop, Nordstrom, the list goes on. Clearly we clothes horses can no longer leave this discount business to the rest of the masses. It's time to gird our loins and charge forth in an attempt to be part of this Holiday Madness. (Although I for one, plan on doing my shopping from the safety of my computer) but to the rest of you mall-braving souls: Good Luck
Happy Tuesday all! Clearly I am ready for Friday already… outfit details below.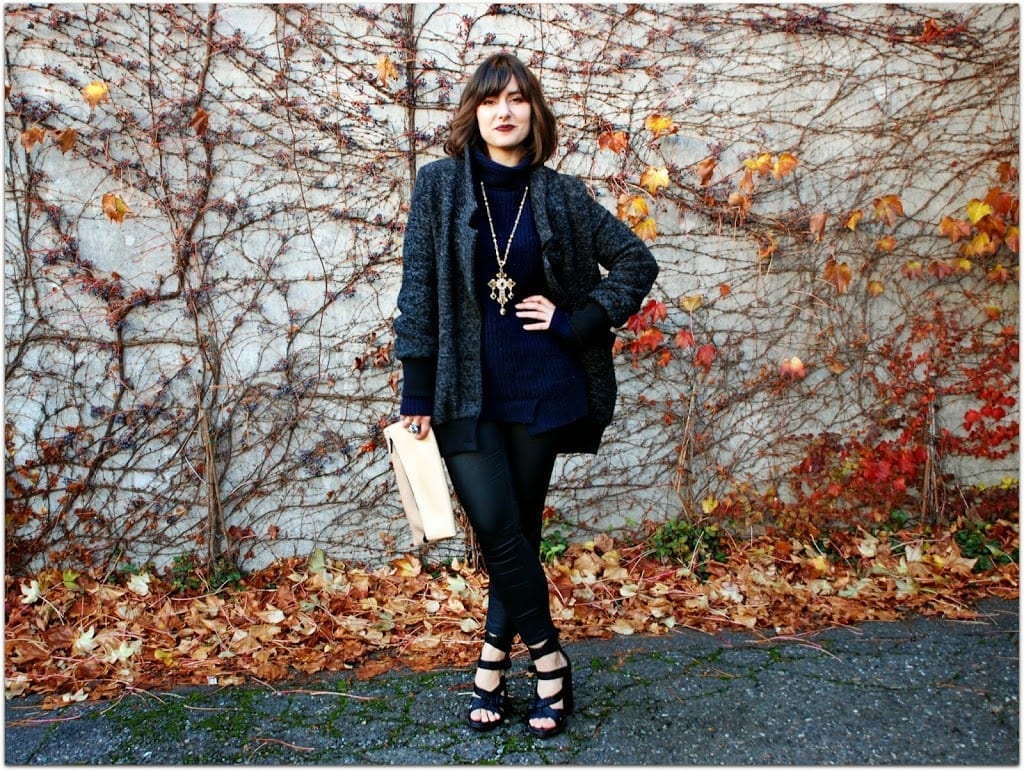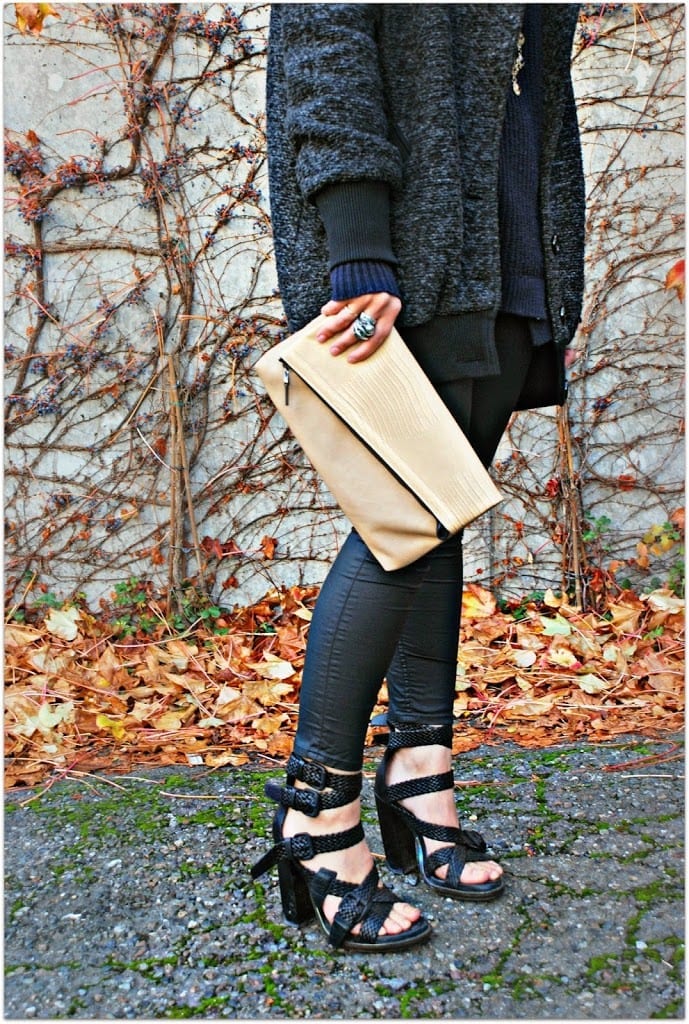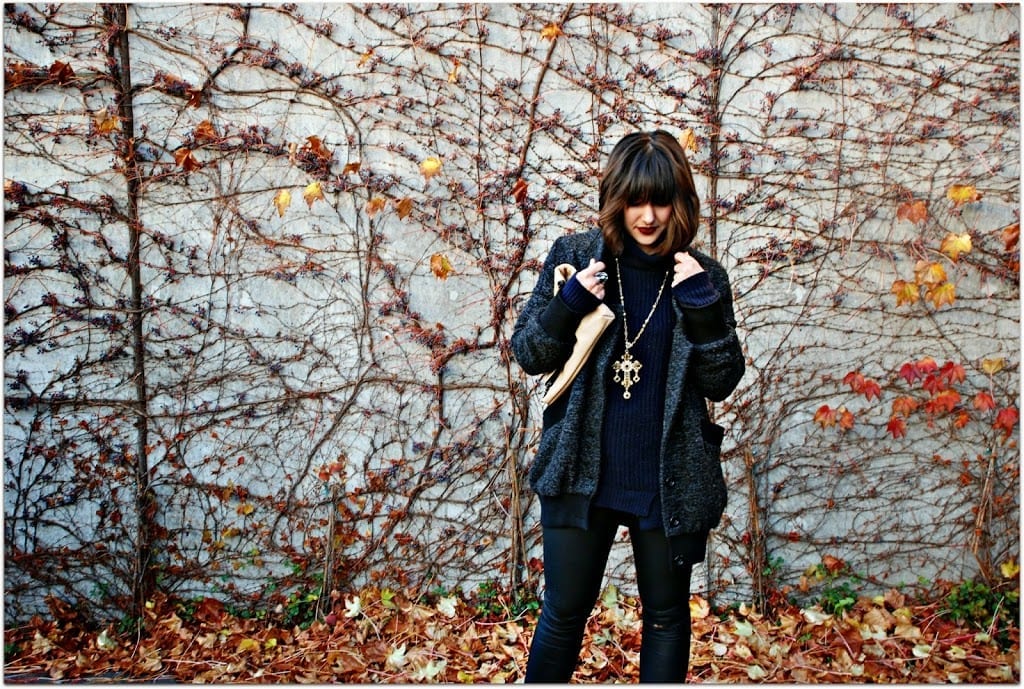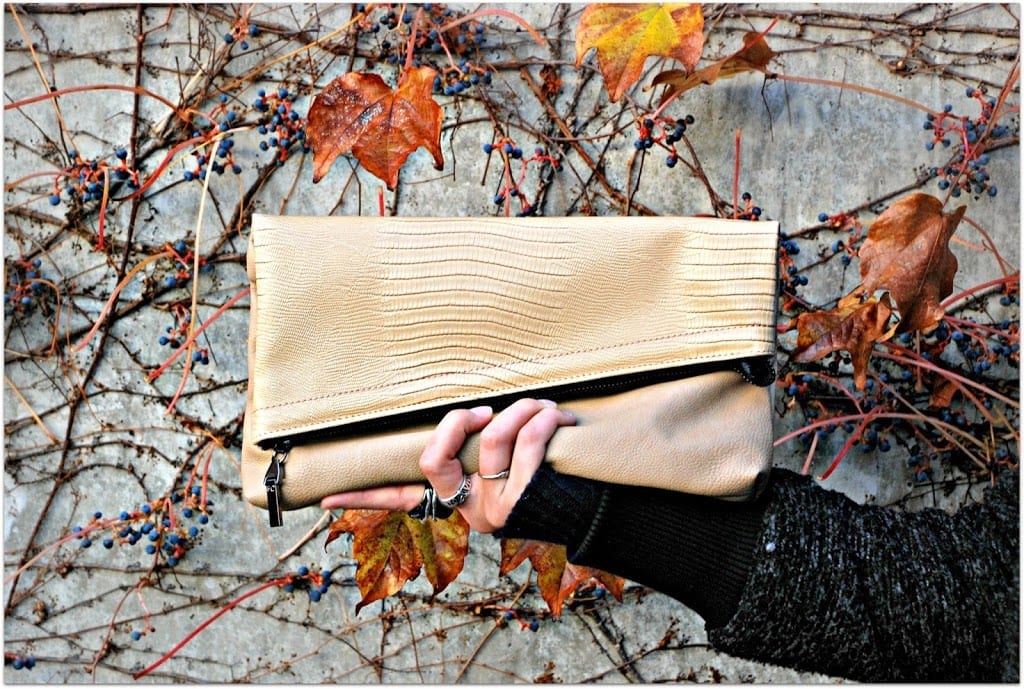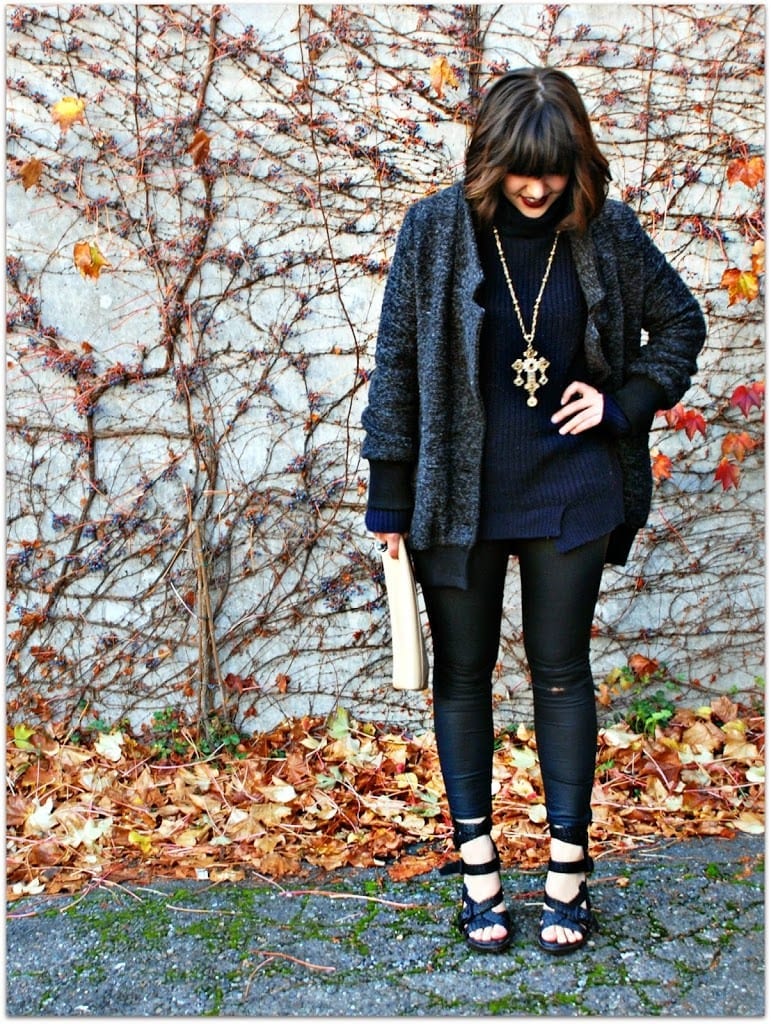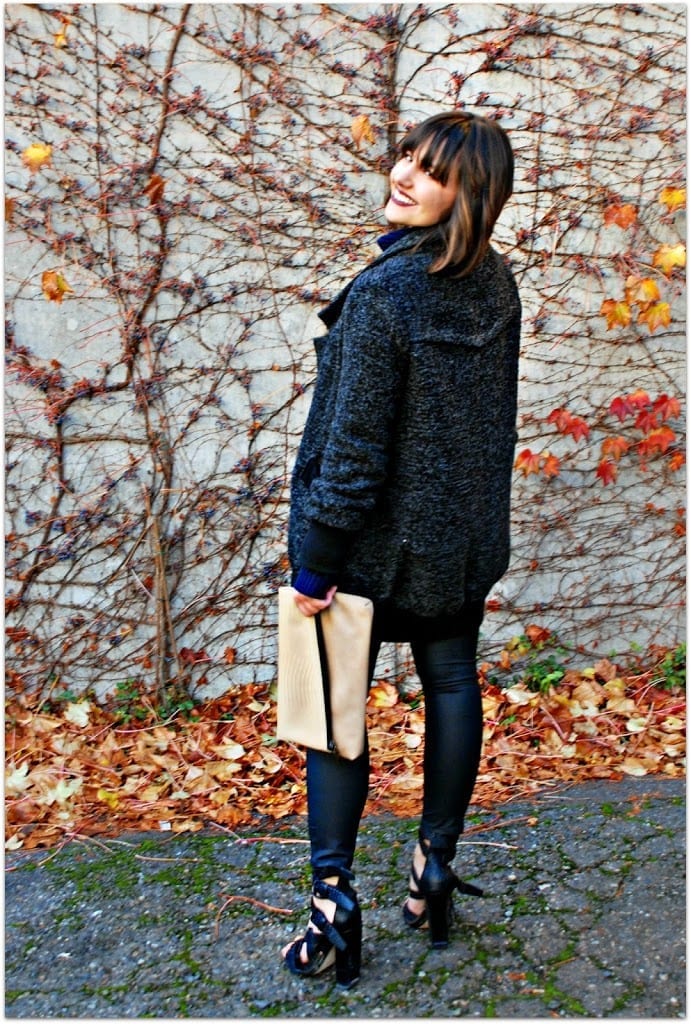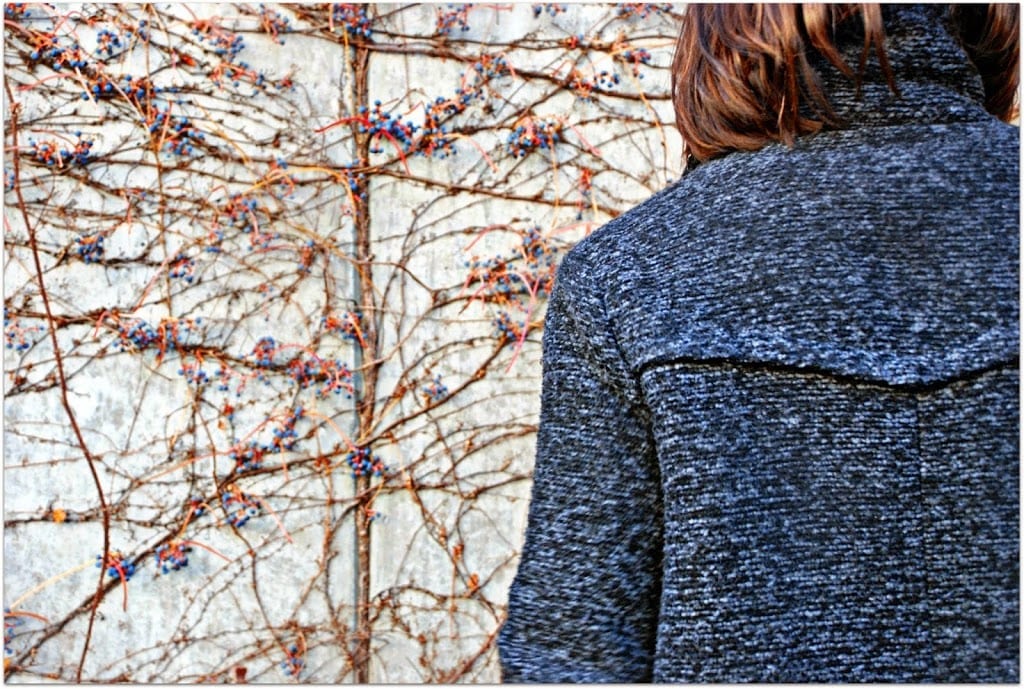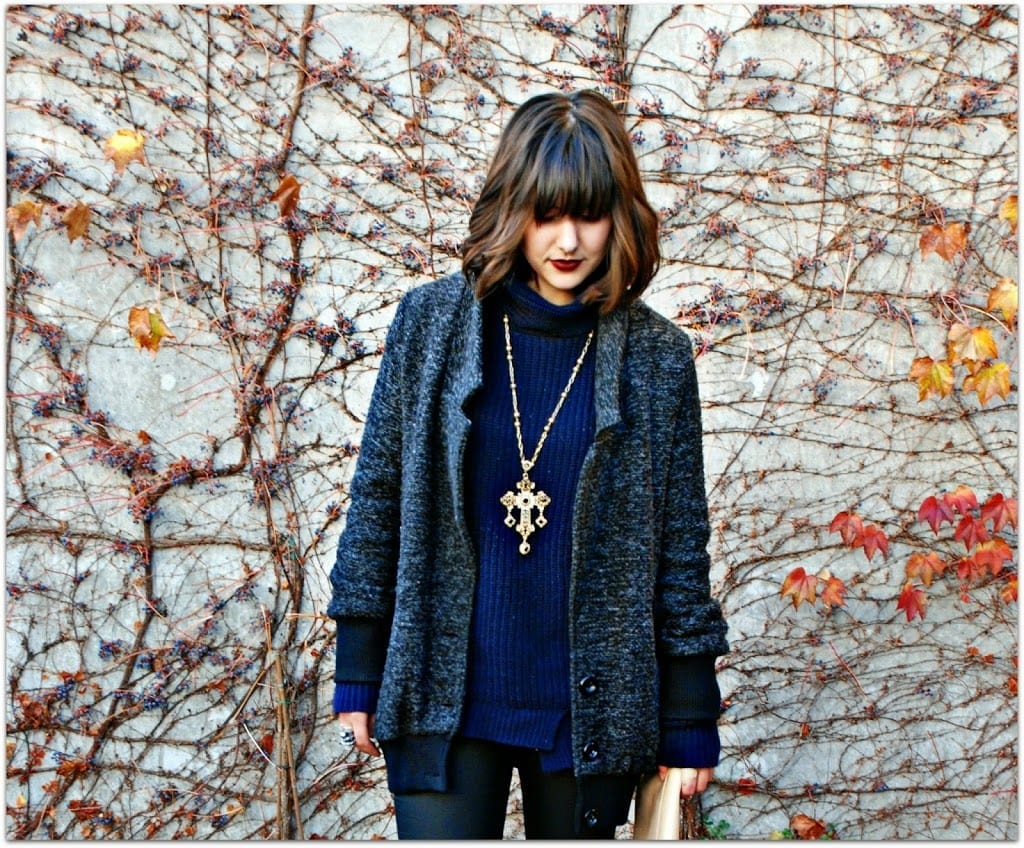 Robert Rose Necklace, BB Dakota Coat (old) similar here and here, Sweater Zara similar here, Allsaints Trousers, Alexander Wang Heels, French Connection Clutch
Shop some of my favorite items inspired by today's look below.