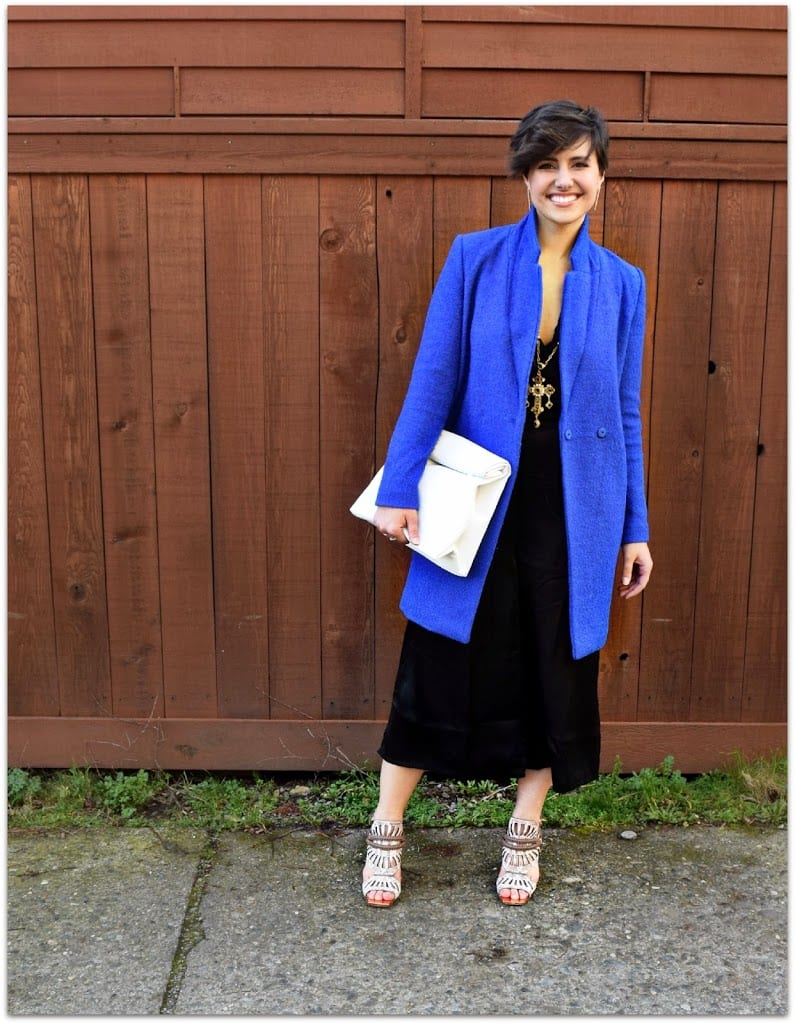 It feels good to be back from NYC with a clean schedule ahead of me and nothing but time to spend back on the blog. Real time posting was not quite the goal with this particular NYC trip but you can bet in the future it most definitely will be.

One thing I did overhear while in New York that I brought back with me was a quote from a random new yorker: "How women dress out here inspires you to take more risks and be bolder with what you wear because you think 'if they can wear that then why can't I?'" I completely agree with this statement as far is how it pertains to all women everywhere. Someone somewhere is wearing that outfit you are dying to wear but don't necessarily have the guts to so why shouldn't that someone be you?
I honestly have felt this way about the culotte trend even as I attempt to embrace it because I, like so many women, have a rear that is accentuated with culottes. But that's the trick: we all have butts and all of them look bigger in culottes, yet they are comfortable, chic, stylish and have a carefree vibe that makes them oh so much fun to wear! This particular culotte jumpsuit outfit seemed perfect for me since it is certainly no secret that I love a good jumpsuit so why not combine that style with the hottest new pant trend? So in the spirit of bold New Yorkers I chose to rock take my jumpsuit game to another level with a culotte leg AND I left the top unbuttoned for a Mary-Kate and Ashley low-cut vibe. The coat provided just enough androgyny to an otherwise dressy look and these shoes are quite possibly the most gorgeous things I have ever owned. Take a look at the closeup of the pony hair print and the gold plated detail below and you will know what I mean. Large rears be damned! It's the trend and a fabulously comfortable one at that so let's own our curvy bottoms and still love out culottes!
I hope you are inspired to wear something bold today and outside of your comfort zone. I am so happy to be home and to be back sharing my second love: fabulous fashion. Stay tuned for my NY photos and Happy Thursday!! Outfit details below.
Shop Items inspired by Today's Look Below:
This turned out so well. You look fantastic.

Thank you Andy, I appreciate that. 🙂
---
---