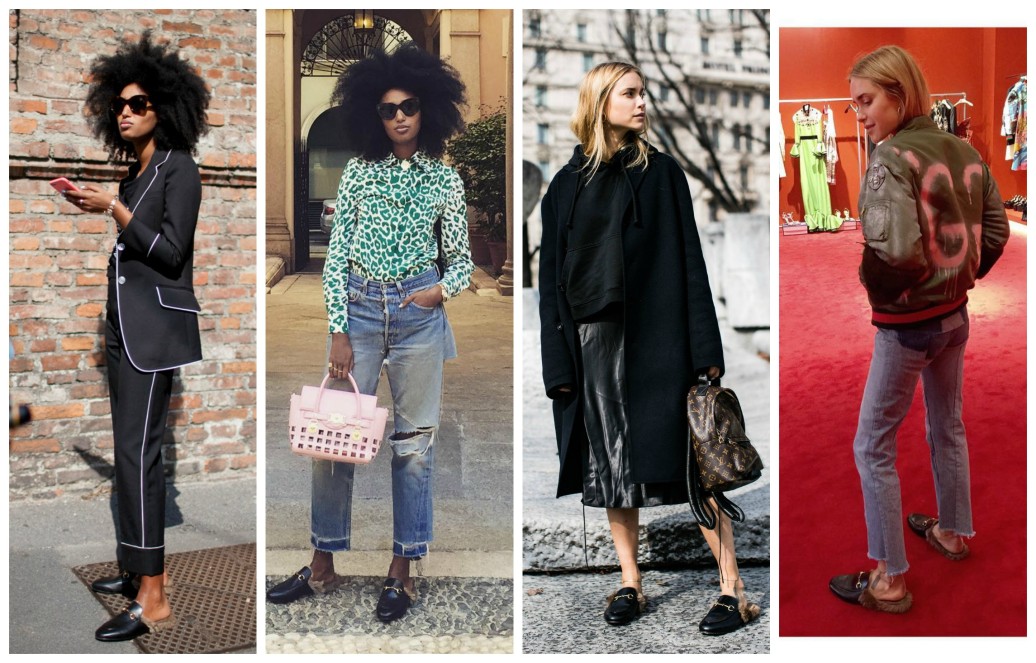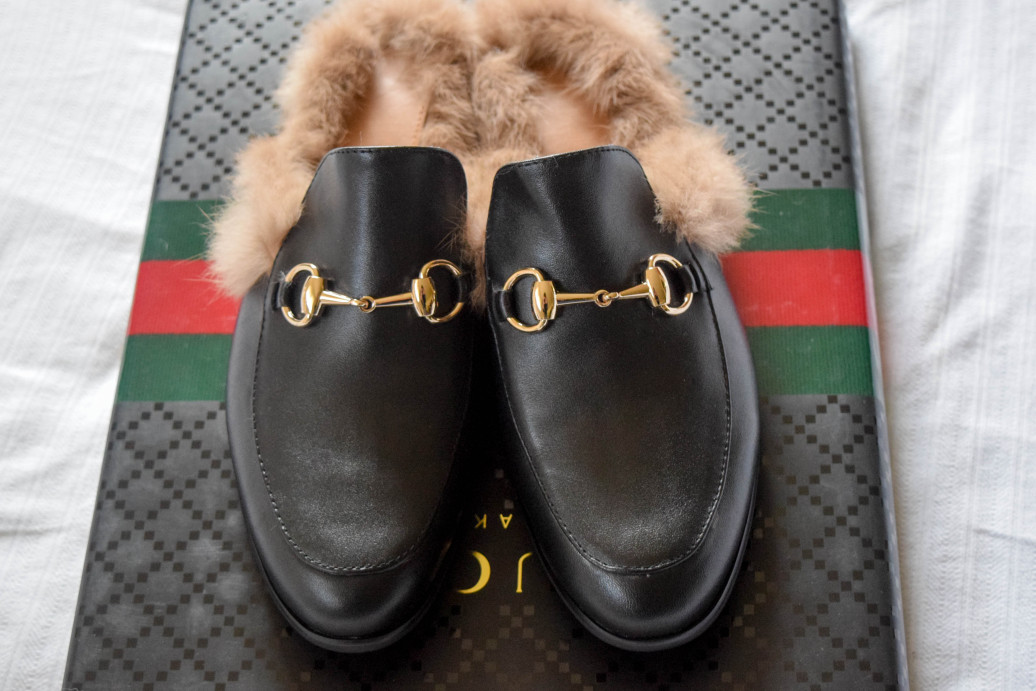 It only happens once in a blue moon, an IT item appears on the fashion scene that is SO iconic that EVERYONE takes notice. Fashion editors rush to get their hands on this item as the uber chic of the streetstyle stars instantly make it a staple in their wardrobe. This year the Gucci Fur Loafer has taken that bar to an entirely new level storming the street style scene with its utilitarian shape, unattainable price tag and only-a-fashionista-would-love-it attitude. They have laid back attitude of your grandfather's slippers with the effortless cool only Alessandro Michele of Gucci could imbue them with and lucky for you I found the perfect knockoff so you too can harness that chicness for a fraction of the price.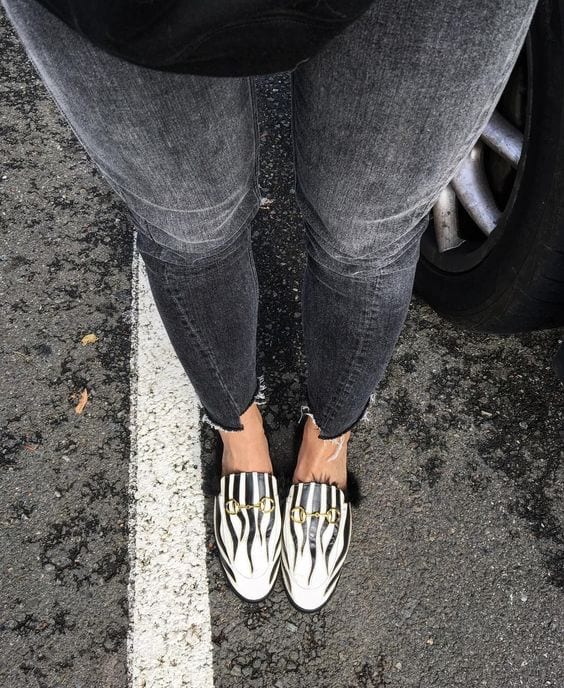 Meet the perfect Gucci Fur Loafer knockoff. The end.
Just kidding, but only partially.  These beauties are a dead ringer for the real thing only they are technically the 'vegan' versions aka no real fur in sight. Honestly that might be a plus instead of a detriment too because who REALLY wants to be walking around around with a fluffy animal constantly underfoot? I personally would rather it be a fake fluffy animal.
Now just because the fur isn't real doesn't mean they don't look like they are. I compared these beautiful imitations to the real thing and honestly couldn't tell a difference in the look or feel of the fur so trust me, you won't miss the real thing.
It is easy to see why so many of the fashion elite are tripping over themselves to be on board with this trend. They are incredibly comfortable: a welcome change from the sky-high fashion week staples they are so used to wearing, they are the epitome of grandpa chic: the comparison to cool house slippers is not lost on anyone here, and lastly they are the type of shoe only the true fashion conscious would appreciate, so therefore style mavens everywhere are IN LOVE with this item. What better to pair back to your Vetements jeans like Pernille Teisbaek or your pajama inspired suit like Sarr Jamois. These two women are perhaps some of my favorite fashion icons especially since they usually ditch the mainstream and chart their own courses and even they can't seem to take these Gucci stunners off of repeat.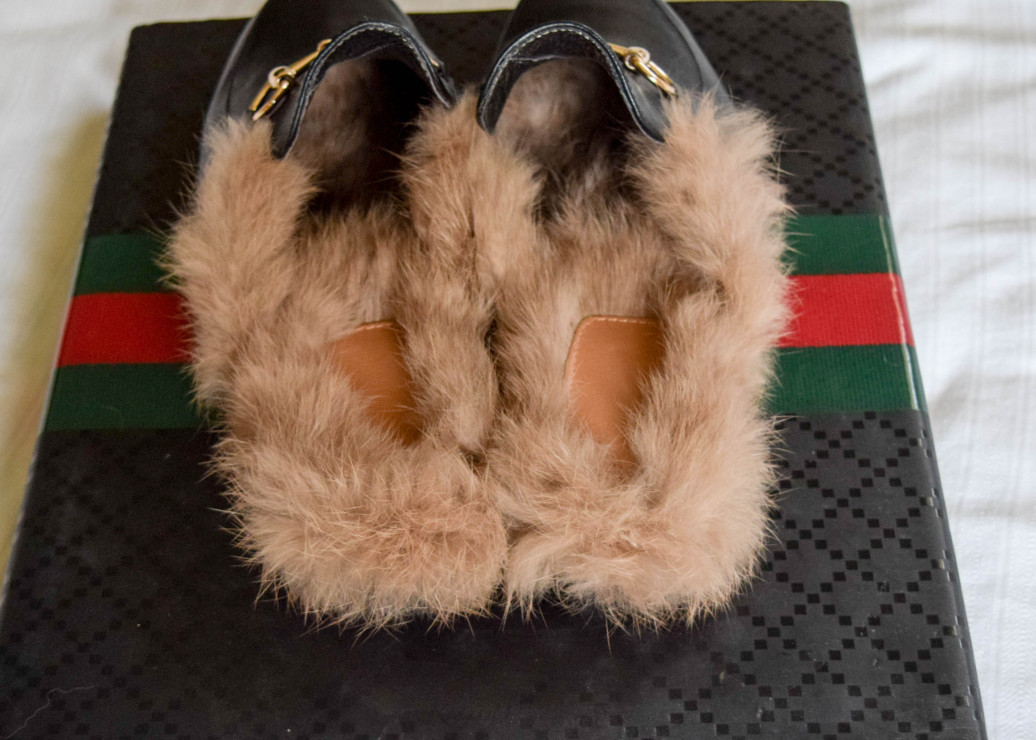 Sure, you could spend $1k on the real thing or perhaps settle for the $595 version without the fur (find it HERE) but why would you want to when you can get a dead ringer perfect imitation of the Gucci Fur Loafer for only $149? I personally don't even think there should be a question.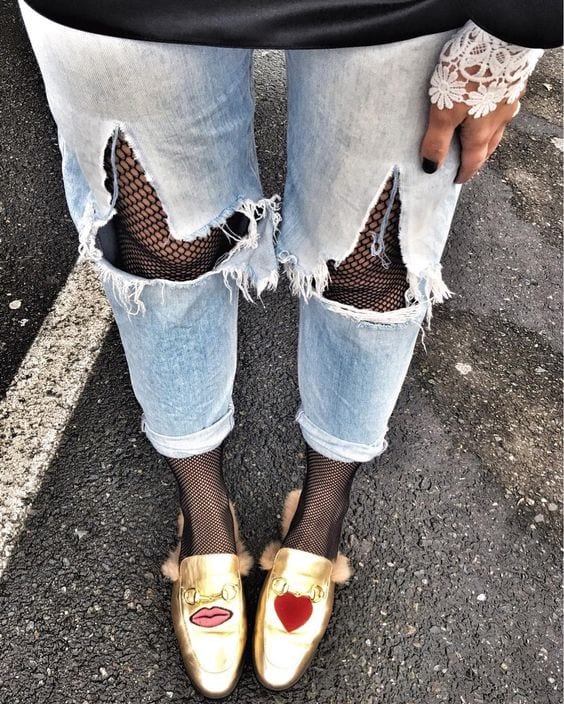 For all of you thinking I may be on to something here I do want to give some feedback regarding purchasing these bad boys:
They are AWESOME. Absolute dead ringers for the originals and believe me, I am not the first blogger to have bought these the second they saw them pop up online.
If you are buying the furry version please note the fur is different, it is faux. Like I said earlier I personally thing this is a bonus as I am not a big real fur fan but that is a noticeable difference so keep that in mind, although the faux fur quality is impeccable and I really don't think you will notice.
Lastly, the sizing is small. I usually wear a 8.5-9 or a 39.5 EU and the sizing said for a 9 I should buy a 39, so I did. Trust your gut here and go with more of your Zara size, which in my case is a 40 which ended up being the right size for me after I sadly had to return my 39's that were just a tad too small. Also, if you look at the distinguished fashionistas at the top of the page their heels have a little room in the back to show off that fancy fur and you should choose your size accordingly.
There is absolutely no reason why the hottest item in fashion should be restricted to the fashion elite only. Find these gorgeous shoes. Still in love with the originals? Find the original Gucci Fur Princetown HERE!

For more inspiration as to how to wear your new Princetown Knockoffs follow me on Instagram!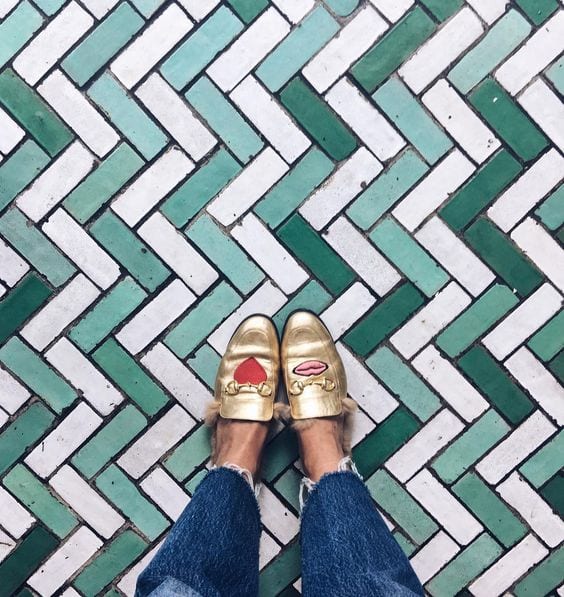 Thanks for reading and happy shopping. -Rebecca
Save
Save
Save
Save