* Updated 10/15/2017
I can't believe that two years after writing this post this coat is JUST as hot as ever! Only now, instead of in a light camel color the prevailing trend instead is a black aviator coat. From Zara, to Topshop, EVERYONE is doing their own version of this coat. So we rounded up our favorites for your and they are at the end of the post!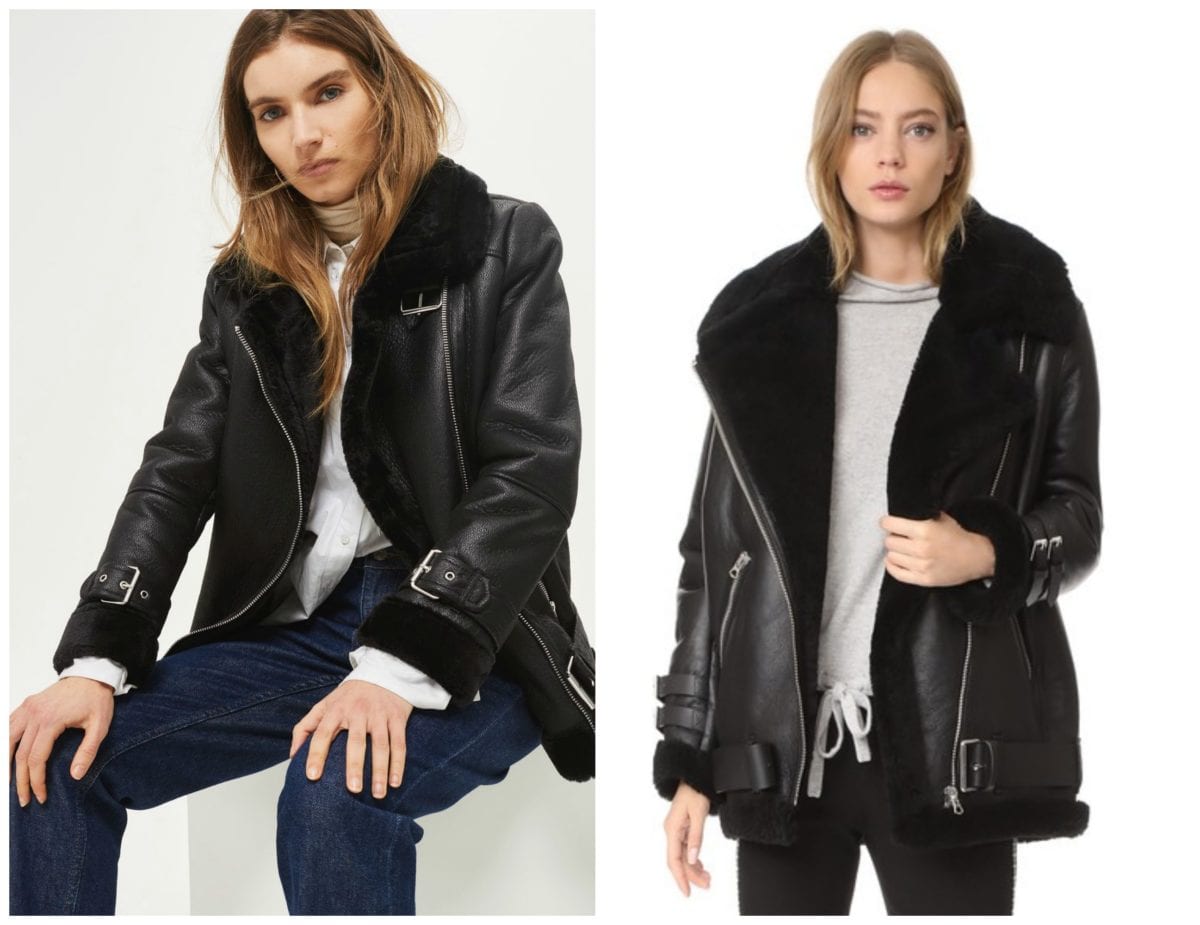 I pride myself in keeping a finger on the pulse of what is happening in fashion: what has recently be on the runway, what the hottest trends are and my favorite, where to get the trend or the look without needed to buy the original expensive Ready to Wear item. Occasionally I come across a knockoff so accurate that it causes a bit of a double take, and while I definitely support Intellectual Property protection in the fashion world I have a weakness for great knockoffs because rarely can I afford the straight off the runway item. This particular dupe was one of those 'Did I see that right?' moments as both of these coats became available at roughly the same time, both available for Fall 2015 shopping. So one of these coats is from Topshop and one of them is from Acne Studios making the price point difference $2,600…. Can you tell which one is which?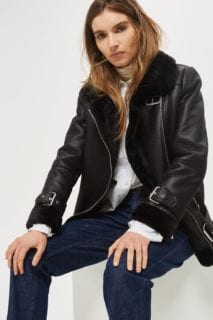 If you guessed right, the Topshop 'Faux Shearling Jacket' for $160 was on the left and wow is it an amazing knockoff. Granted what you sacrifice here by lowering the price point is the incredibly gorgeous thick shearling that you can't get for a cheap price, but if all you are looking for is a warm coat that LOOKS like a million dollars, this should be a great pick. Find this Topshop steal HERE.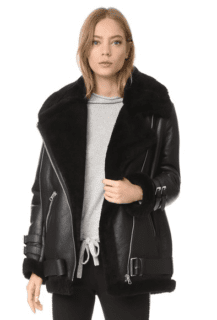 Acne Studios is an undisputed Fashion leader when it comes to setting trends, pushing the envelope and an uncanny ability to create cult fashion pieces season after season. This Oversized Shearling Moto Coat has already been gracing the streets outside of Fashion week keeping top models toasty and effortlessly cool. For Fall 2015 the camel color of this beautiful coat carries it easily into the 70's dominated fashion scene while letting you keep your 'cool girl' biker vibe. While this absolutely stunning coat will set you back about $2,800 many would argue this is an incredible investment piece and well worth every penny. Shop this coat HERE.
Regardless of which you prefer, Real or Knockoff there is oversized moto coat is only going to gain popularity as the year progresses so get yours now and be the leader of the fashion pack. For more stellar knockoff options checkout the widget below and remember style doesn't have to break the bank!
Thank you for reading and have a wonderful day. Cheers! -Rebecca

Looking for a more adventurous option? Checkout these fabulous options: