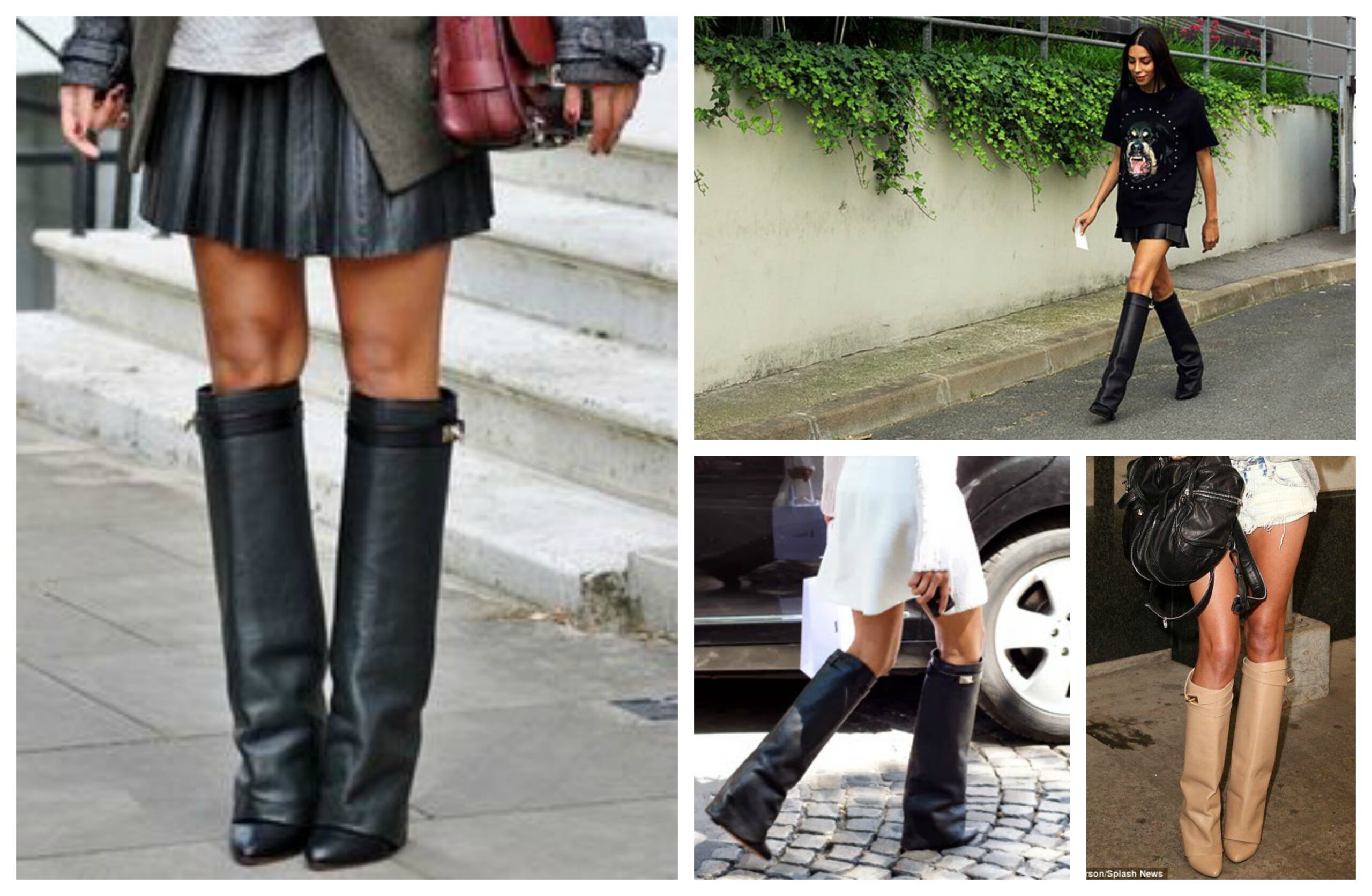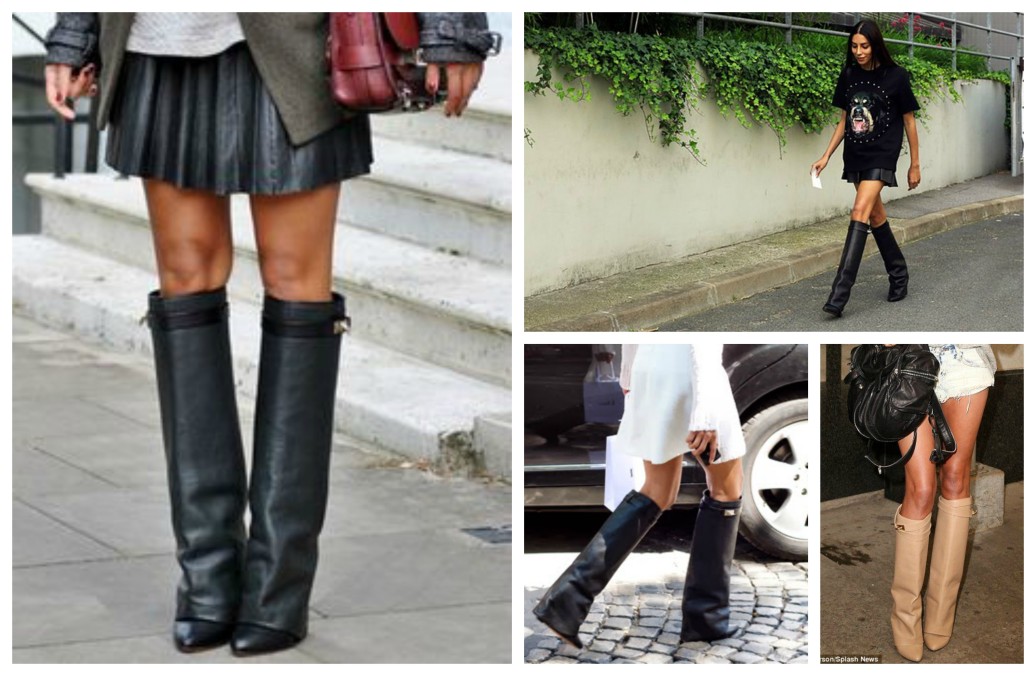 Ah the Givenchy Shark boot, the infamous statement making covered boot from Pre-Fall 2012 that is STILL turning heads on fashionistas everywhere. Every now and again a shoe comes along that is so iconic and timeless that no matter how many years pass since it was first created it still is just as popular. This is the case with the GIvenchy Shark boot which still, three years later can be purchased for its 2k price at high end retailers  with no depreciation of value in sight. If you are a regular reader you may have noticed that it isn't only the Shark boot from this collection that I fell in love with, it was the 2012 Pre-Fall Collection in its entirety. Curious why? Check out the timeless collection HERE or one of my Givenchy Dog Sweatshirt featured posts HERE. But more on that another time.
The shape of the Shark boot is iconic and flattering,  making your upper leg look smaller in comparison to the wide spat of the boot. The Shark Boots also adds an edge and sophistication to any look and I personally think looks most impressive paired with a skirt or better yet a flowy dress for contrast. Despite how much I love these gorgeous boots I simply can't spend 2k on a boot so instead I have been searching for the perfect Givenchy Shark Boot Knockoff and I finally found it.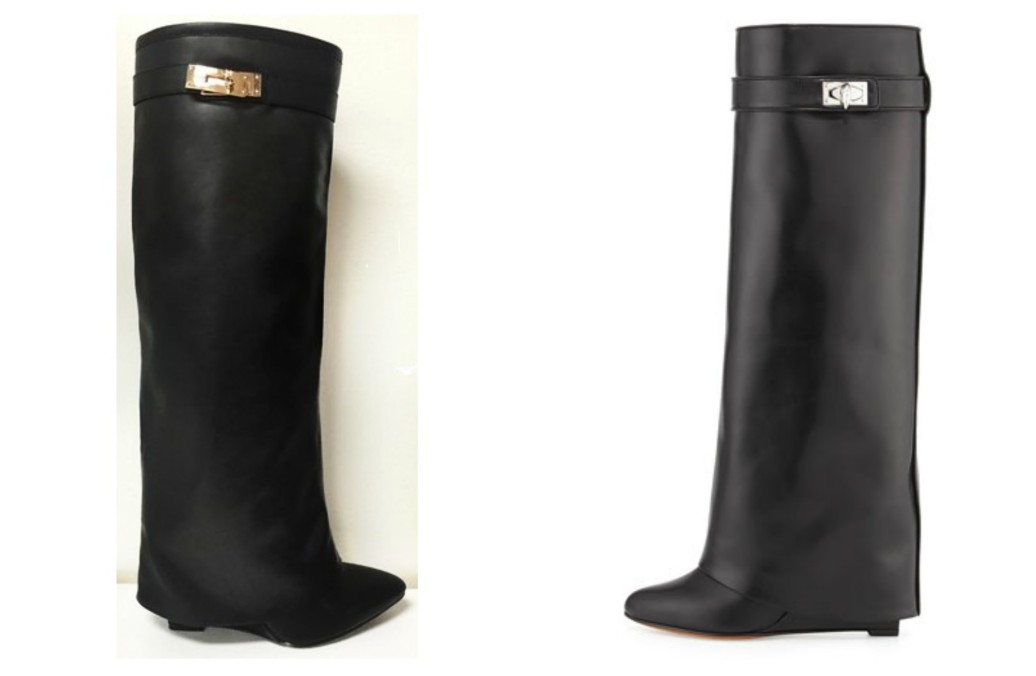 You can find the Givenchy Shark Boot knockoff all over the internet, from fast fashion retailers to sites that specialize in designer knockoffs but as far as I can tell they all seem to be exactly the same brand so then the matter becomes where can you find them at the lowest price which I found HERE or if you fancy them in RED (feeling sassy?) Find them for an absolute steal HERE . For roughly $60 you can get a stunning imitation of the Shark Boot, it won't be leather but it will look the part. I also love that this particular listing for the Shark Boot Knockoff includes customer reviews which is always a win! I personally prefer the cream color because it is a bit more unusual and really would pack a punch in an outfit but black is classic and easier to keep clean so either choice is a good one. Stay tuned for these beauties to show up on the blog soon as I certainly won't be able to let this great discovery go unpurchased.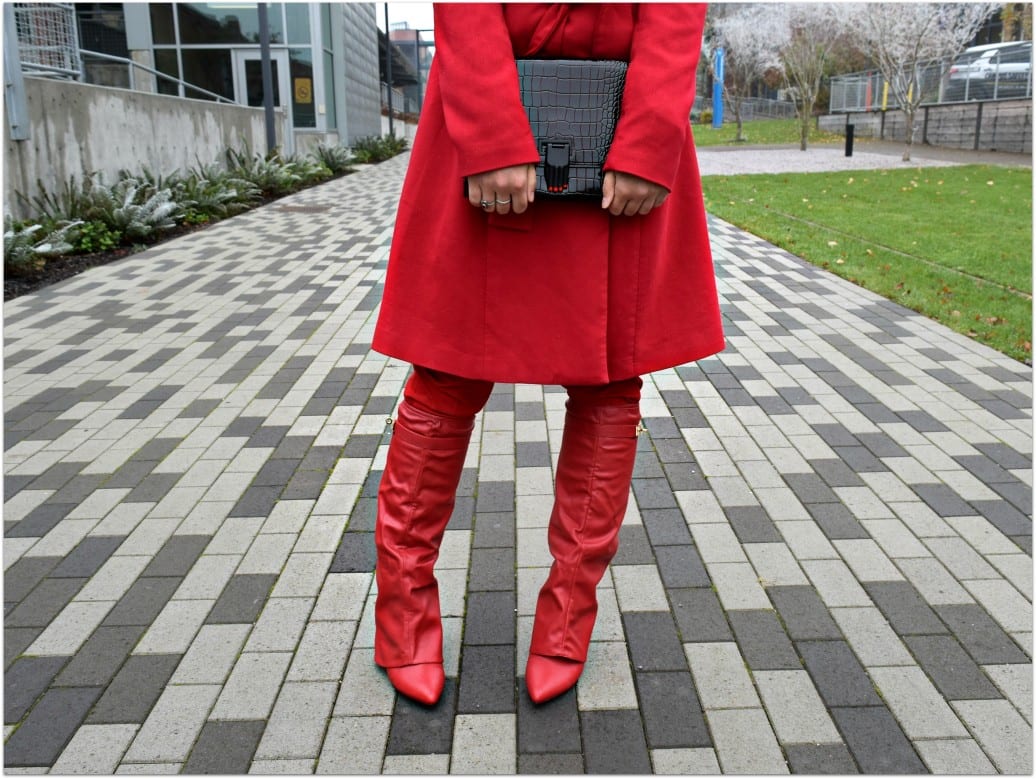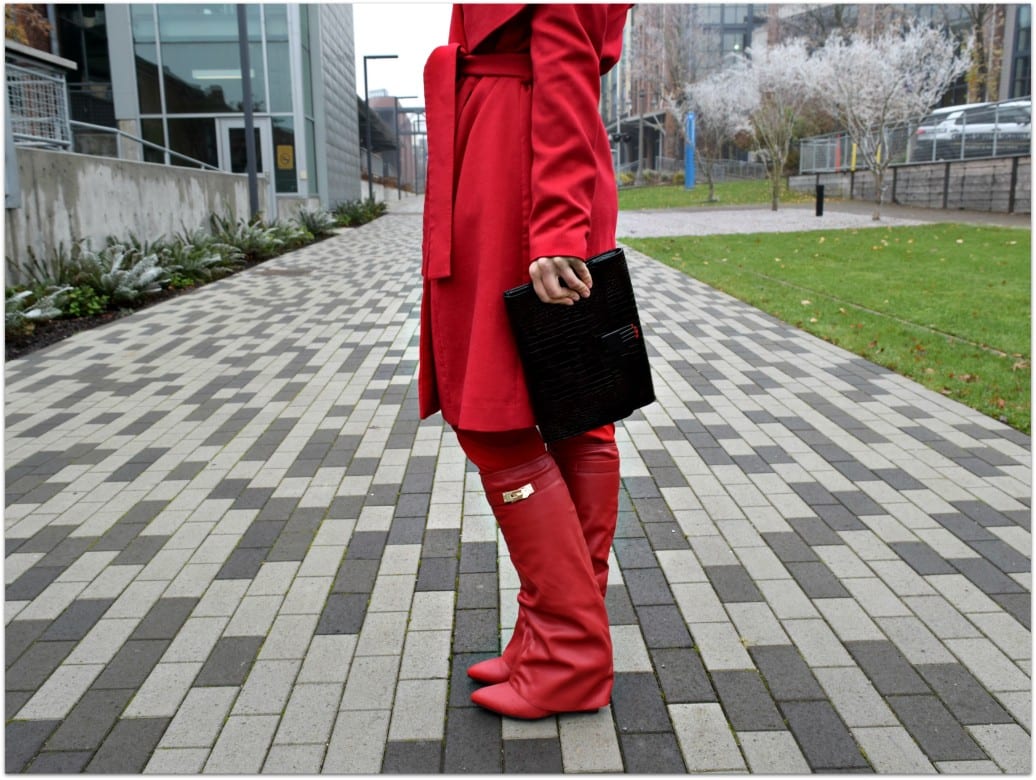 Find these Givenchy Shark boot knockoffs HERE (and in red HERE) or if you are still lusting over the real thing, find those bad boys HERE.
Looking for more photos of the red in person? Check them out in a full blog post HERE.
Thanks for reading and happy shopping!-Rebecca