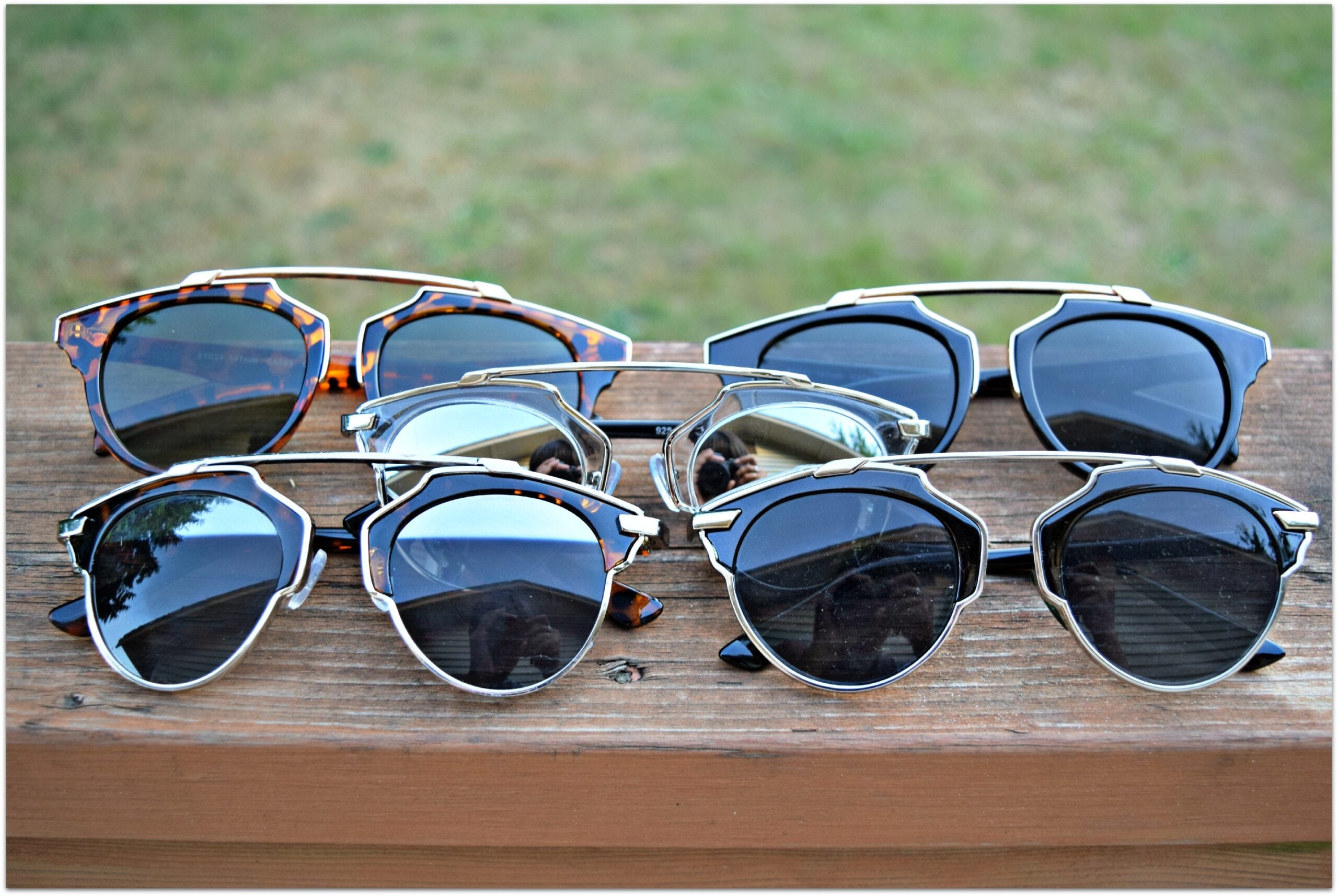 You have seen them on all of the celebrities, models and fashion bloggers. Unequivocally the Dior So Real sunglasses are the hottest eye candy you can be sporting this summer. That isn't to say these sunglasses are everywhere yet, they are definitely still in the 'emerging trend' category. YOU can be the first of your friends to be sporting the hottest trend of sunnies WITHOUT breaking the bank. Ladies and gentleman let me introduce you to the Dior 'Faux' Real.
You know a trend is hot when Forever 21 and other big 'inspired by' companies are tr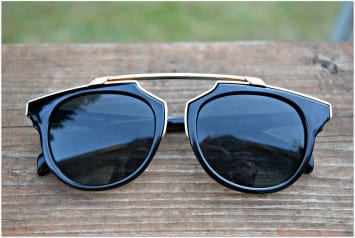 ipping over themselves to make a replica of a famous label item and Forever 21 already has it's answer to the Dior So Real in their BrowBar Sunnies that are oh so very similar to so the So Real in their shape size and overall look. Sorry, no ombre or half and half lenses here but as far as ease of wear and with a price of 7.50 you can get all of that Dior style for the cost of a frappacino. Plus if you are like me and have an enormous face that requires the most oversized of shades in order to fit, these are definitely the sunglasses for you. Shop them here.
The other great knockoff that I found was of course, courtesy of a Chinese vendor through Amazon. These sunnies are such an almost perfect knockoff that even the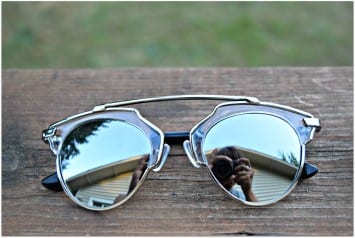 LikeToKnowIt queen herself Amber Venz Box wrote about them! (Read her post here.) I ordered several pairs of these beauties despite review that they run small and I happen to have a giant head. Alas they are a bit tiny for my large features yet wow are the a splitting image of the So Real and so very worth the money. If you have more petite features then expect lots of comments while wearing these such as 'I can't believe you actually bought a pair of those!!'.  Just smile and nod and find these stunner shades here.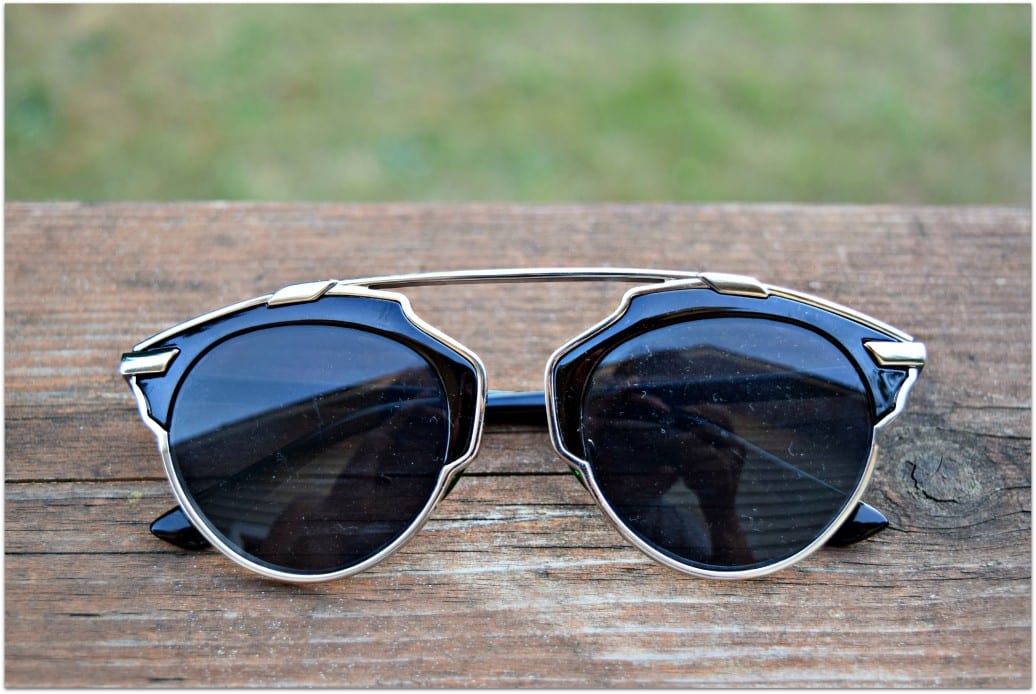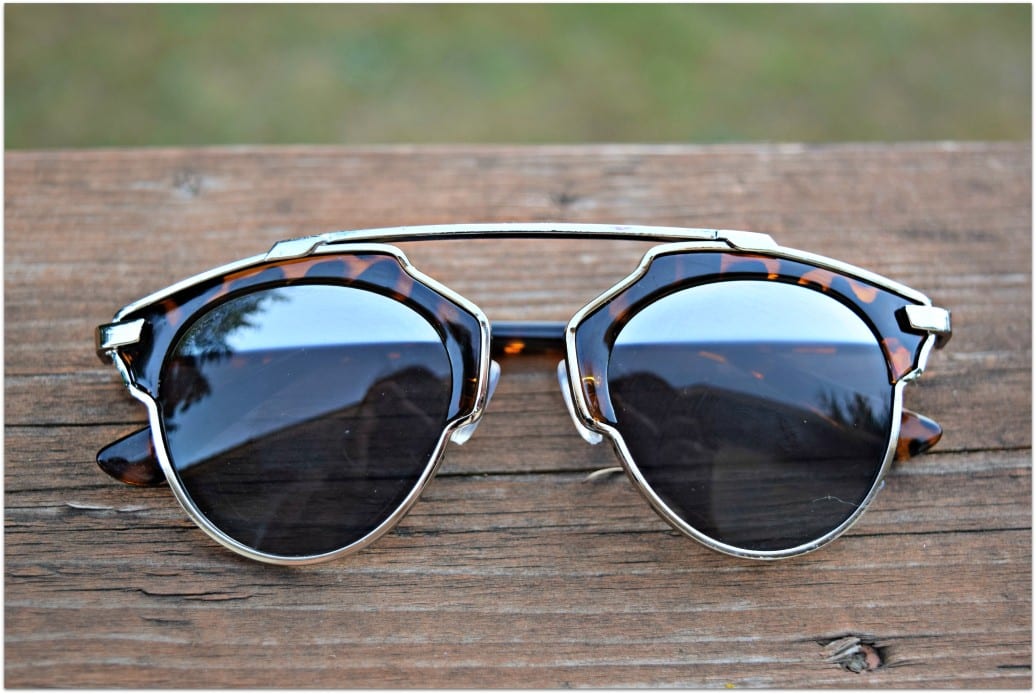 Regardless of your face size and shape there is a Dior Faux Real pair for you and at 7.50 and 13 there really is no excuse not to get a pair and be the most stylish person you know at this year's Fourth of July Party. Have a fabulous, safe long weekend and thanks for reading!
Cheers! – Rebecca
Still craving the real deal? They aren't ALL completely sold out. Shop my favorite color way HERE!!
AND if you love designer sunnies check out my latest post about the best Celine Shadow Flat Top Knockoffs HERE.