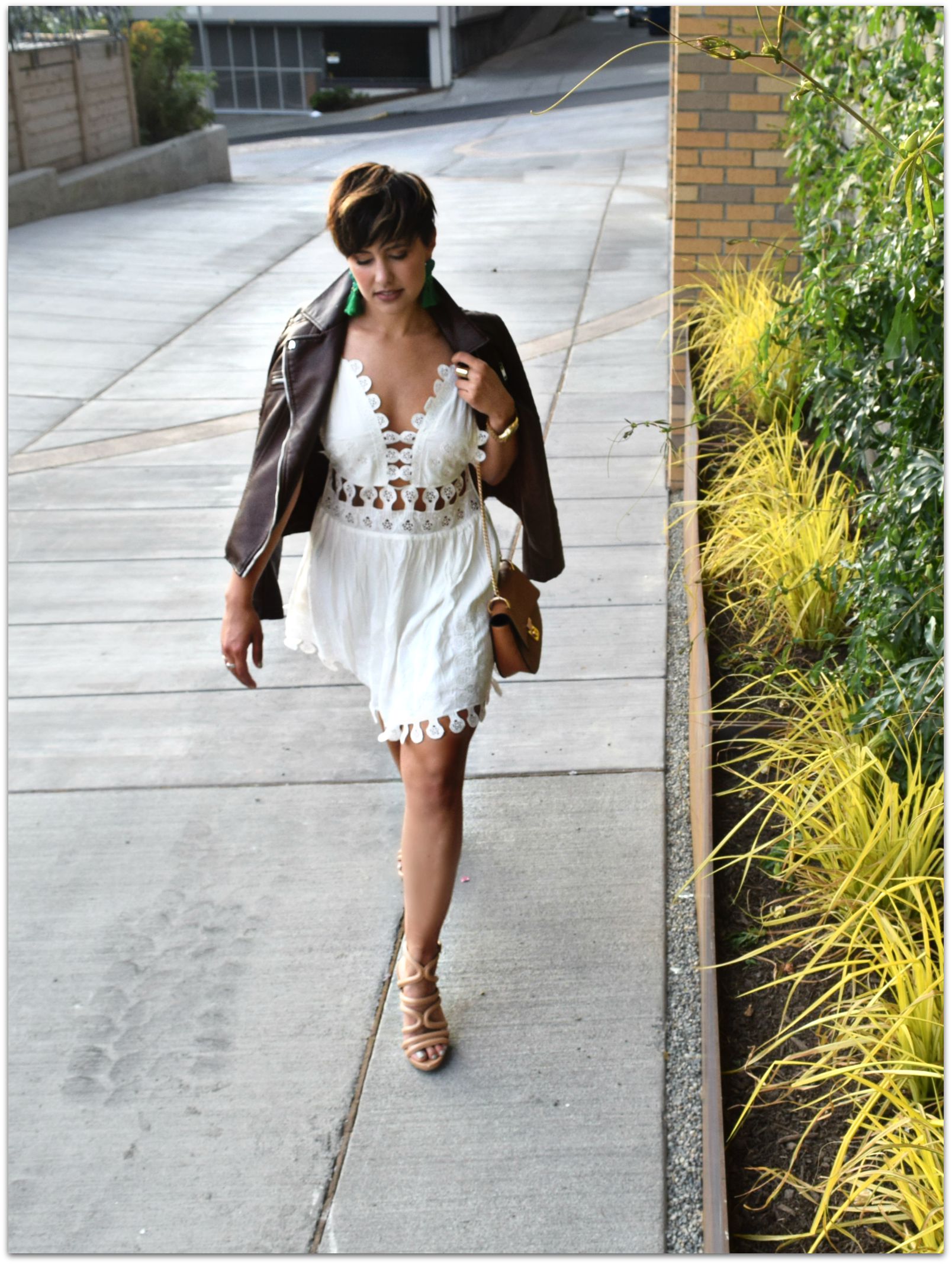 – Chloe Knockoff Dress  (only $44) HERE
– Zara Jacket similar HERE
– H&M Tassel Earrings
– Zara Heels similar HERE
The Chloe SS15 collection was one of the most iconic collections in recent memory. It left all of us lusting after all of the gorgeous bohemian statement pieces that crossed down the runway including Chloe's incredible lace dresses. At Coachella this year Rose Huntington Whitley donned one of those infamous lace Chloe dresses thus sealing the dress as having iconic status and leaving all of us scrambling to get her look, but for less of course.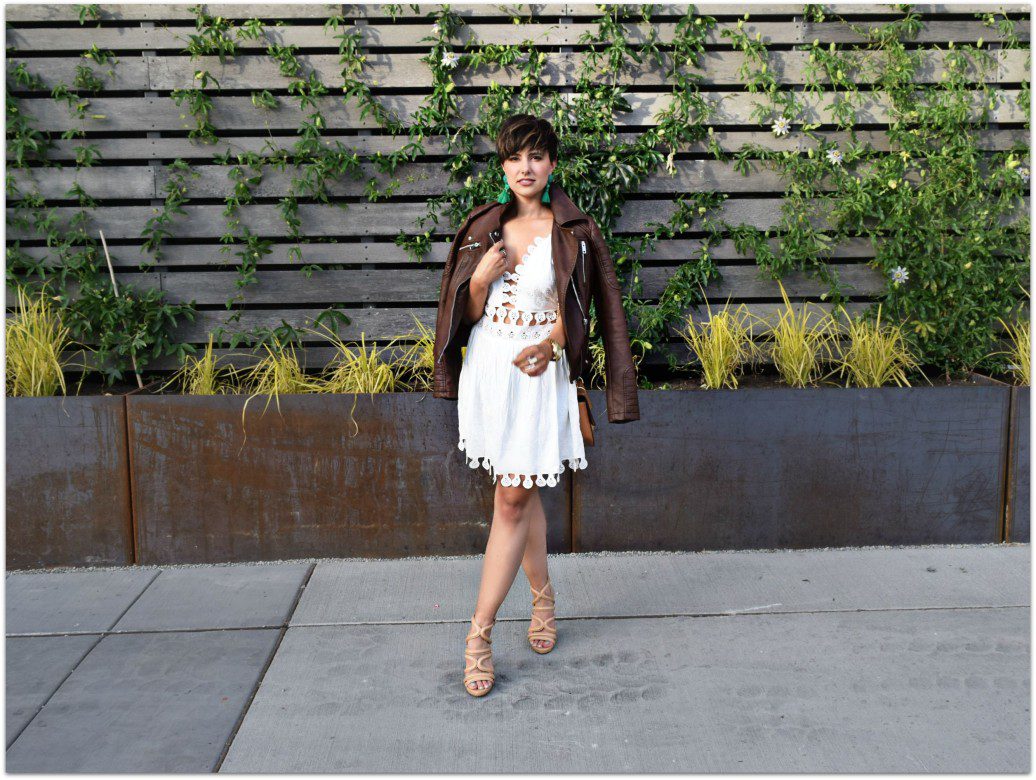 Several quality knockoffs have sprung up including the one I am wearing today by Honey Punch via Shopbop. The difficulty with this particular dress and getting a good knockoff is the open back, that barely clinging to your front look that the 2,000 Chloe version so easily pulls off. In the cheaper versions the cut is less swing dress and more fit-and-flare leaving you reaching for your wardrobe tape in order to ensure you don't have any wardrobe malfunctions.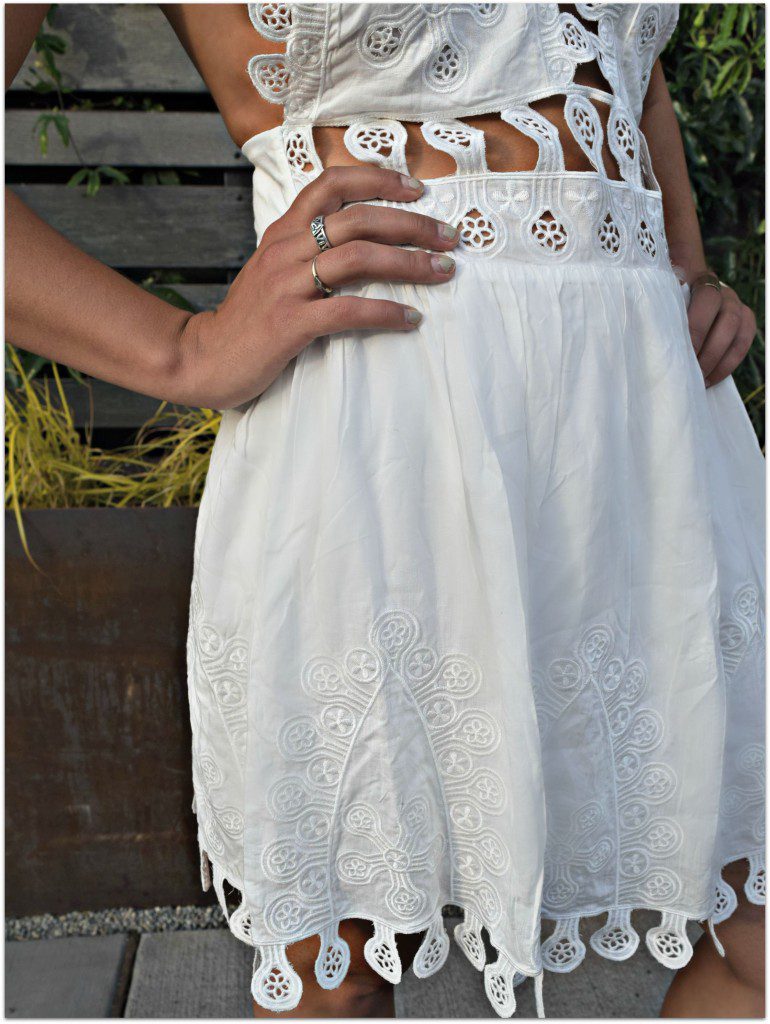 All-in-all for $88 I was very pleased with this particular Chloe Peacock knockoff. Unlike some of the other versions, the Shopbop dress also has lace detailing at the hem of the skirt whereas some of the others do not. It definitely is a more wearable version than the Chloe original and would be a great dress for anyone experiencing any life events that require a killer white dress such as a bachelorette, bridal shower etc. If you are paying less than the several thousand dollar price you will lose some of the incredibly detailing but this version is definitely worth the price. Just don't forget the boob tape otherwise you might find yourself feeling a little bit too bohemian for your liking.
What do you think of this Chloe Peacock Dress knockoff? Let me know in the comments below. Cheers! -Rebecca