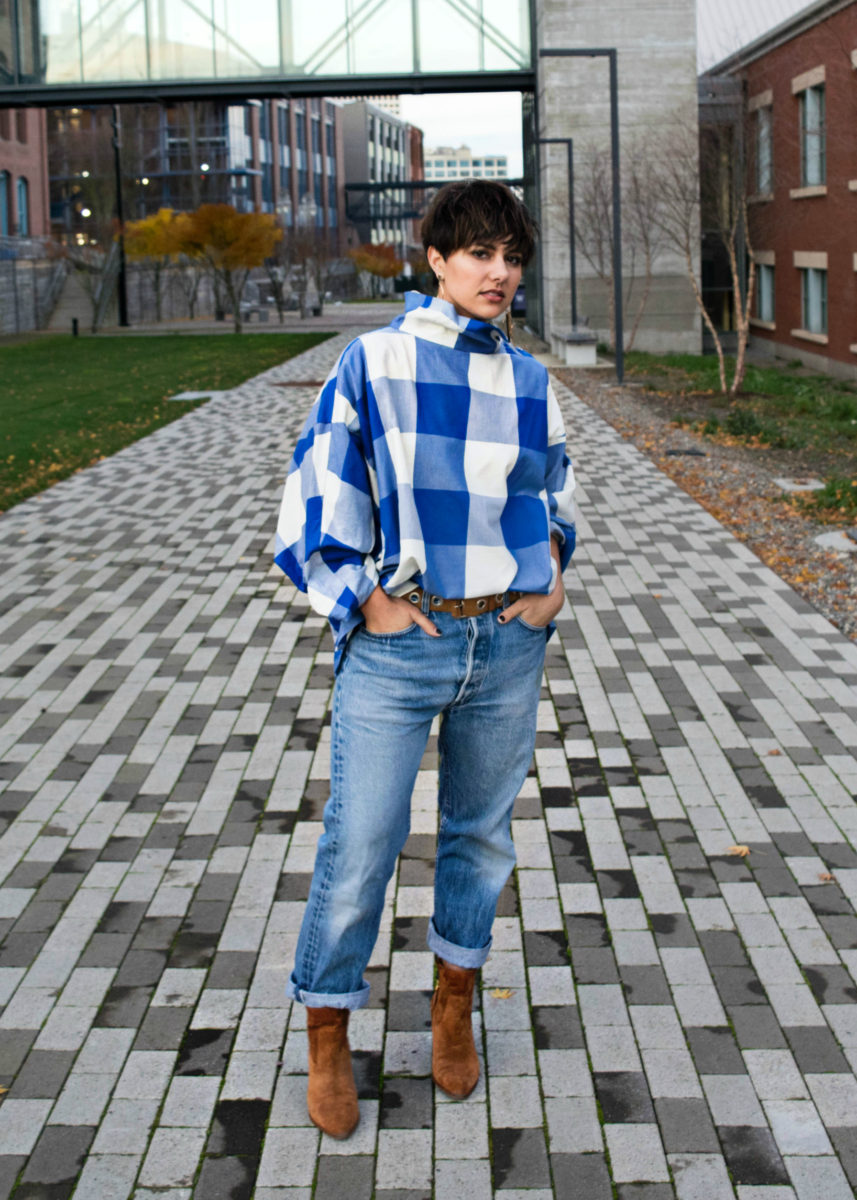 We don't  often talk about where our style sensibilities stem from. We all love to say our style is 'personal'  and 'unique' and while this is absolutely true our style is influenced by many different things shape it into what it is. This notion started popping into my head as towards the end of 2016 I kept discovering European Instagram accounts with women that had great style and wait for it…  a lot of the same clothing that I did. My first thoughts were 'hey this is awesome' and I proceeded to follow all of them to get more ideas for how to wear many of the styles I already owned but after a while the question that started creeping in was 'Am I actually that unique in how I dress? Or do I just dress like someone from a different country?' Which brings me back to the question of influence.
Fashion is often times one prevailing trend after another and when we look at the outfits we put together every day their fundamental roots can be traced back to the runways of the previous season or perhaps the season before. I have noticed in the past few years that I have been drawn to the European runways much more so than the U.S. ones. My favorites include Isabel Marant, Gucci, Vetements the new Dior and the list continues. I am no longer an Alexander Wang or Rag & Bone girl unfortunately. So if we start at our most original fashion influence, the runway, to prefer European trends over American ones then it makes sense that  we gravitate towards the same things, but that's only the beginning.
While the runway may form a foundation of trends and silhouettes we prefer it is their translation into everyday that truly shapes how we wear them. To figure out my own preferences I turned to the high-fashion sources of inspiration I look at, bloggers like Pernille Tiesbaeck and Camilla Over the Rainbow and I prefer British Vogue and French over American.  The more I dug into who I follow on social media as well the more I found Scandinavian and western European influences. Give me a pair of vintage Levis, Gucci loafers, an oversized top,  a chunky Isabel Marant Coat and a fisherman's cap and I am a happy camper, but so are many other fashionistas because this is the uniform of a certain type of the fashion set who loves the same runway influences.
Once you realize what your style roots are it helps you to be able to find your tribe, those people who don't necessarily dress identically to you but who understand your references and where your ideas stem from. We all have a unique style and point of view and we should never discount that but perhaps discovering other like minded individuals and influence can help you find new ways of dressing and new fashion trends that fit with your fashion palette.
Thanks so much for reading and have an adventurous fashion week!-Rebecca
CREDITS:
Photography : Russell Thayer
Styling: Rebecca Cornelius
Oversized Blouse: Zara similar HERE
Vintage Levi's 501s: similar HERE and HERE
Suede Boots: on sale HERE and similar (also on sale) HERE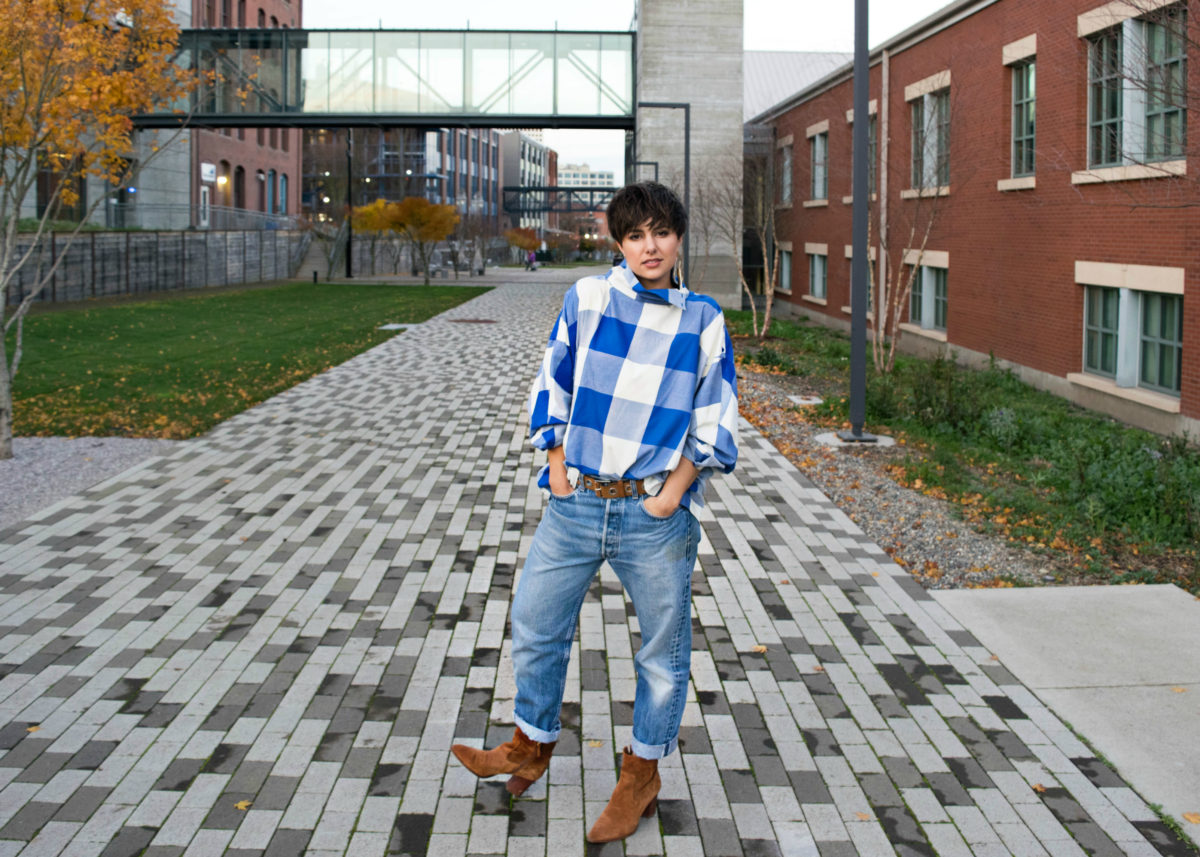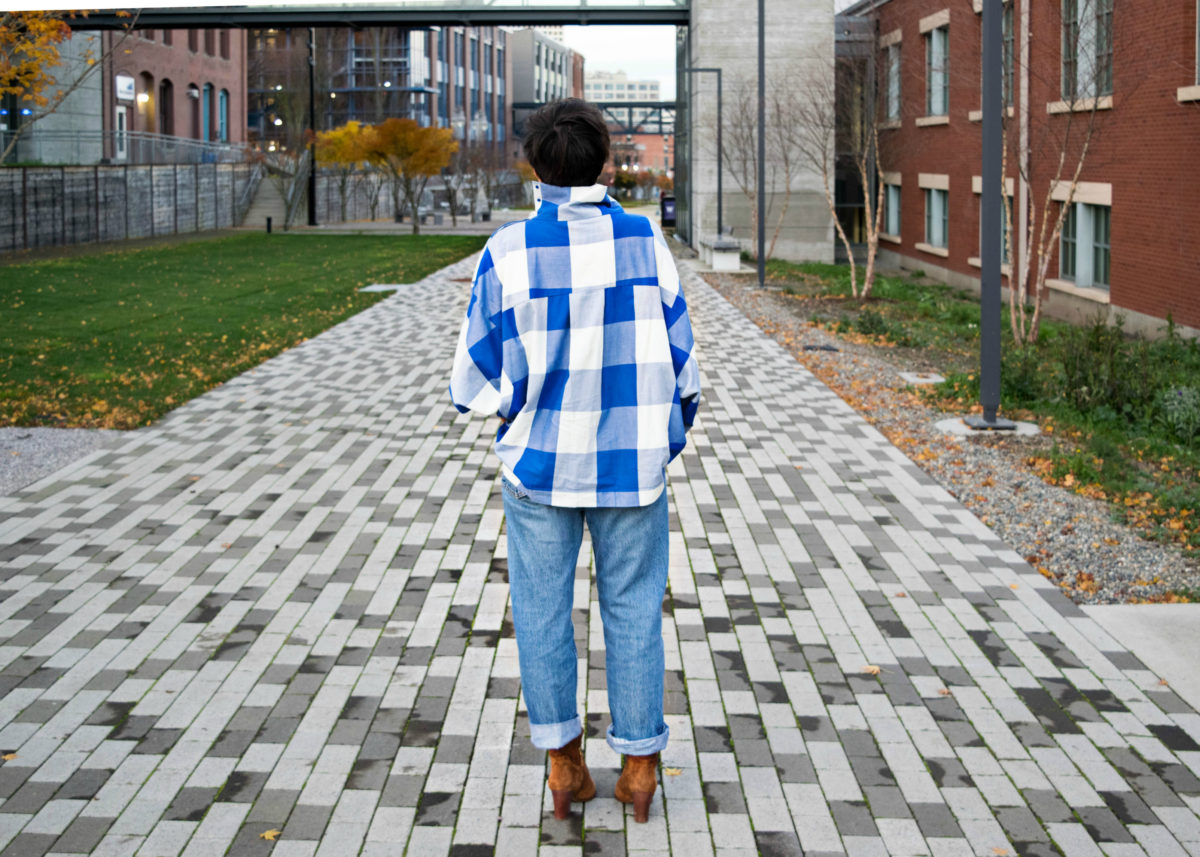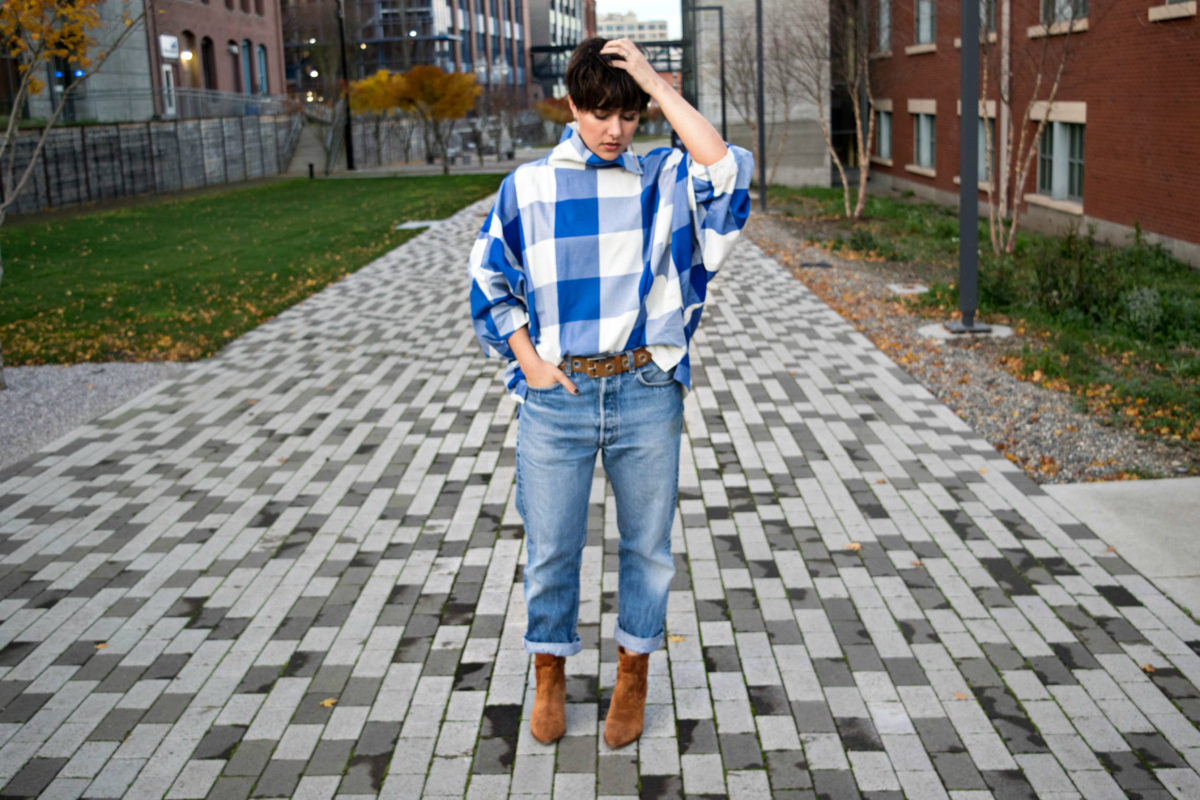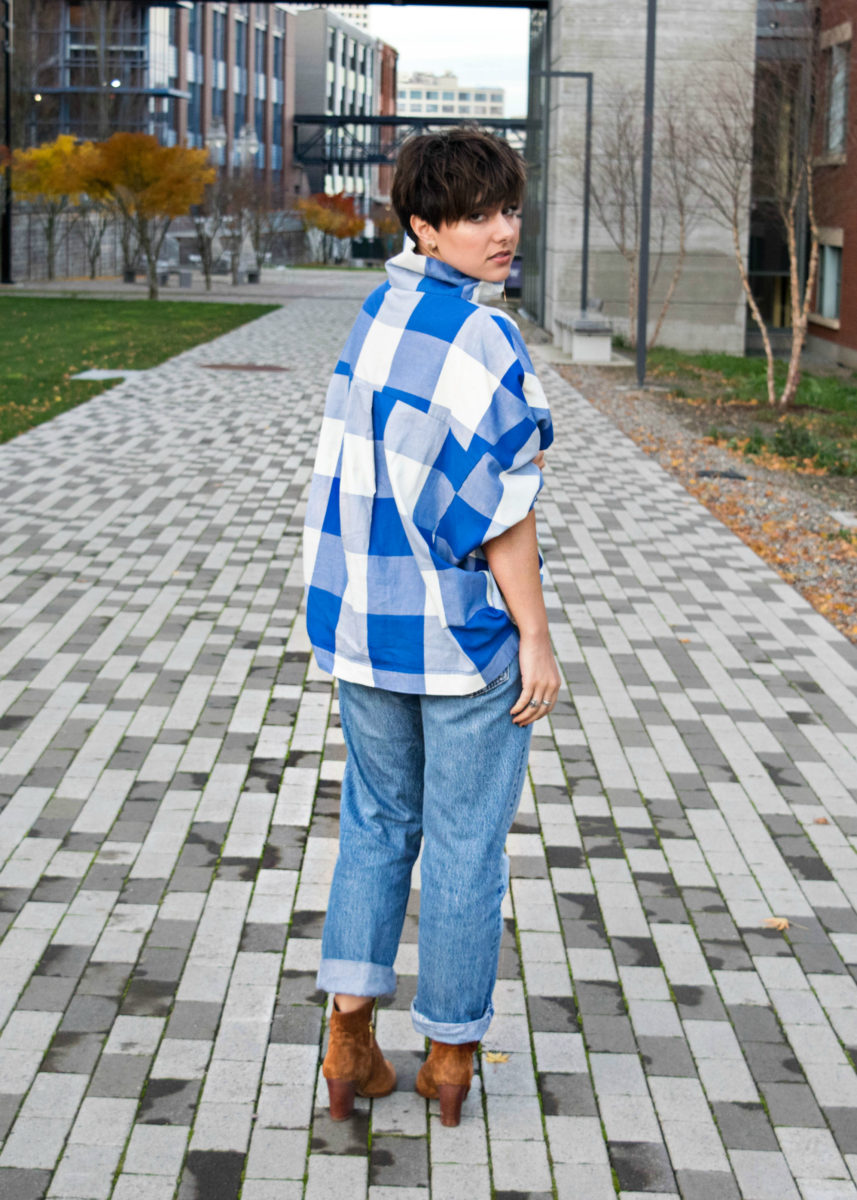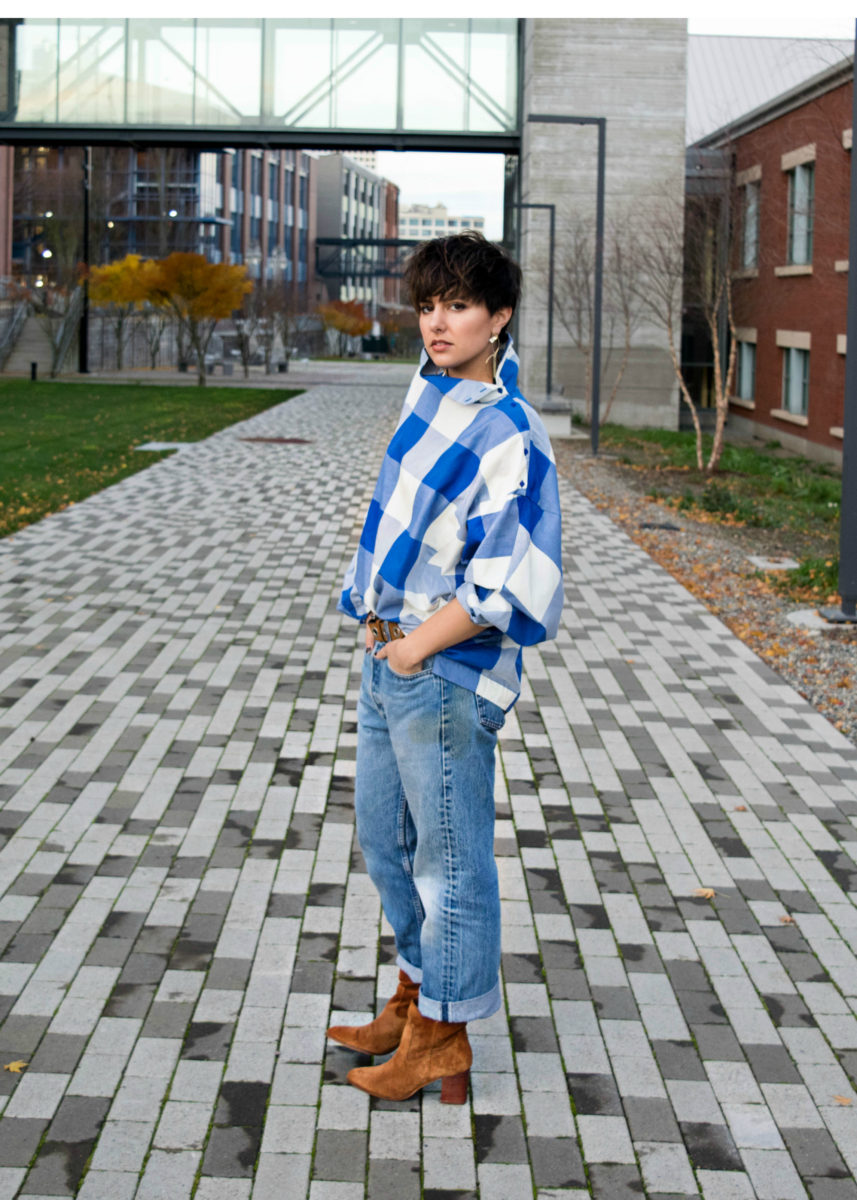 Save