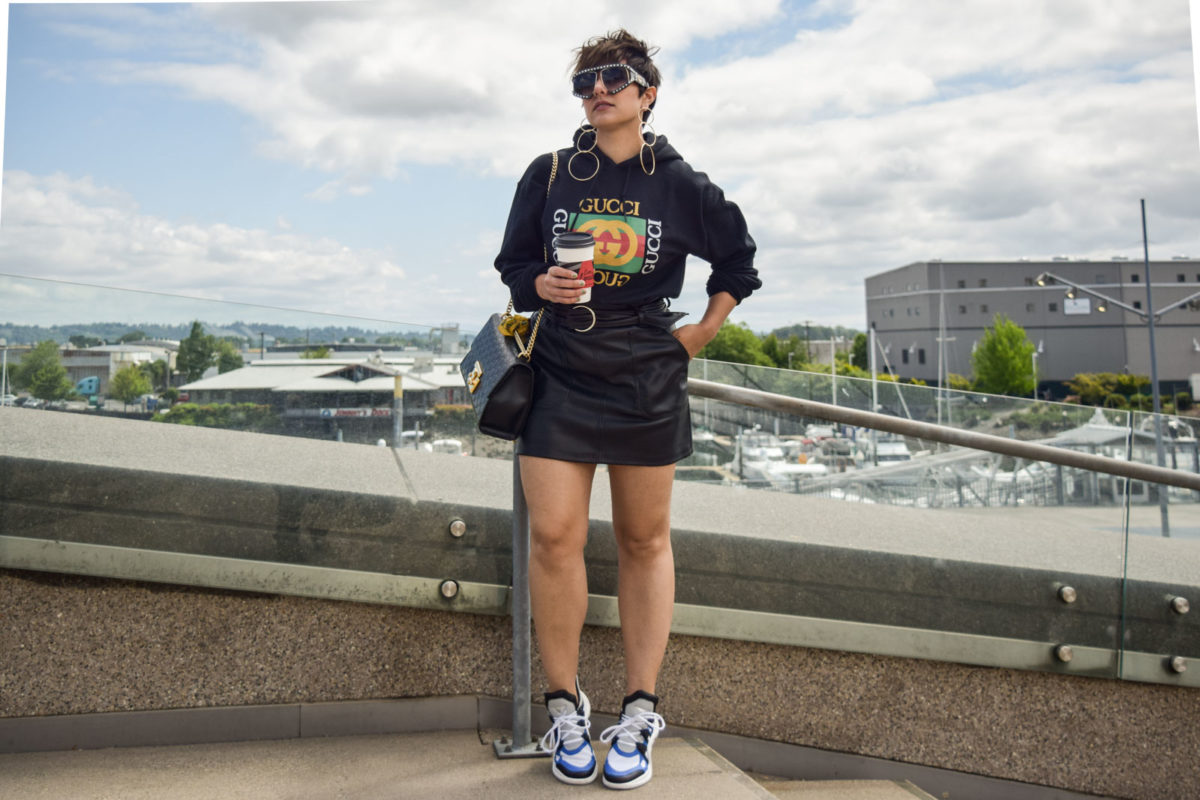 Gucci, Gucci, Gucci! It seems as if Alessandro Michele can do no wrong and the evergreen popularity of Gucci lately is proof of that. Last year I wrote a post on Bootleg Gucci: What is is and where to find it and that post outlines why I fell in love with Gucci knockoffs. But what brought me into the fake Gucci gang though is not what has kept me coming back; practicality is.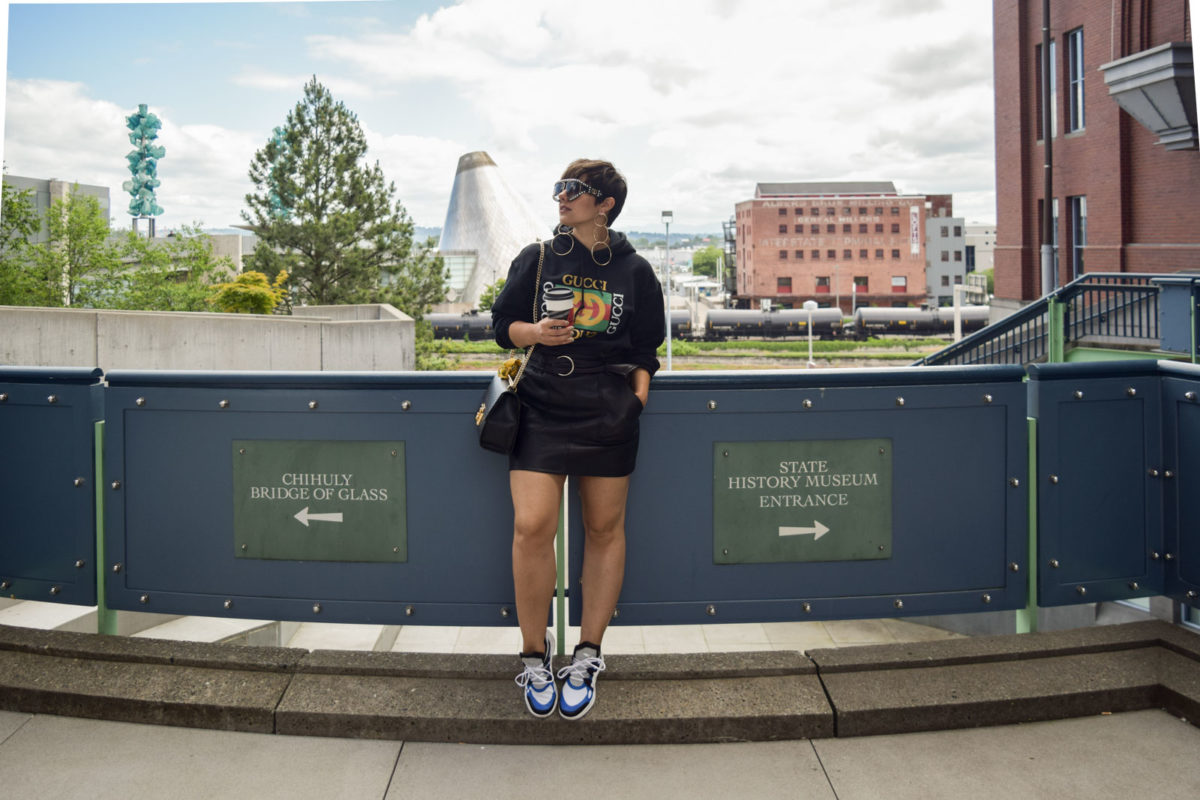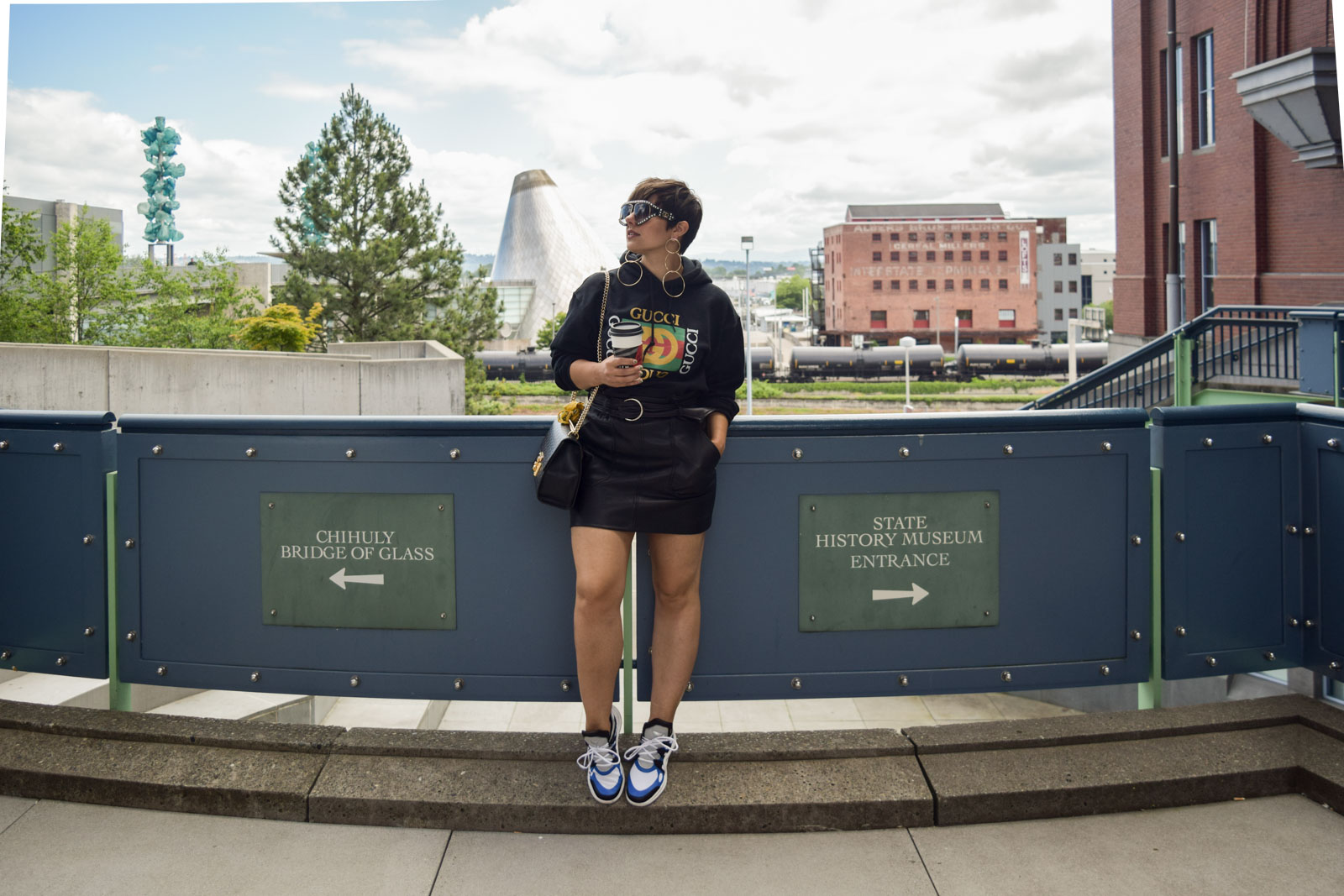 As a small business owner that loves fashion getting dressed for work can often be a challenge. Flat shoes (maybe boots) are a must and clothes that I don't mind moving boxes in are required. I also can't wear anything too nice because there is always a chance something will explode on me, be it coffee, kombucha or god forbid, beer. Because of that the options I have for what to wear are fairly limited yet I still want to look fashionable. This is where the knockoff Gucci comes in.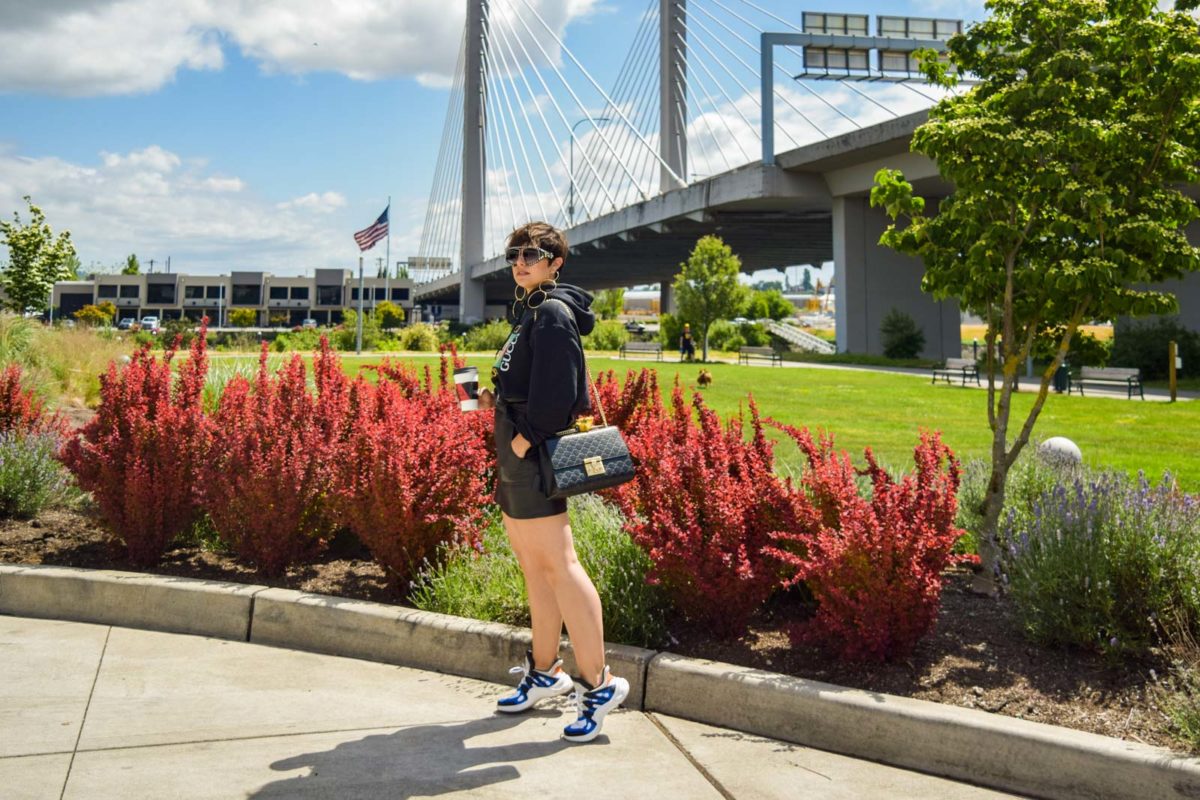 All of the knockoff Gucci items I own are t-shirts or sweatshirts, perfect options for a busy business owner. They are practical for moving around and getting work done and also are fashionable and on trend. The kicker for me is that they also don't cost very much so if one of them gets ruined, it isn't a big deal. Bootleg Gucci for me is a way to show my love of fashion while being practically dressed at the same time. That is why I keep acquiring new pieces and love the concept SO much. Sure I could buy cheap graphic tees but I honestly have a really hard finding t-shirts I love and when I do find them I want to keep them in good condition so they stay in my closet for outside work hours.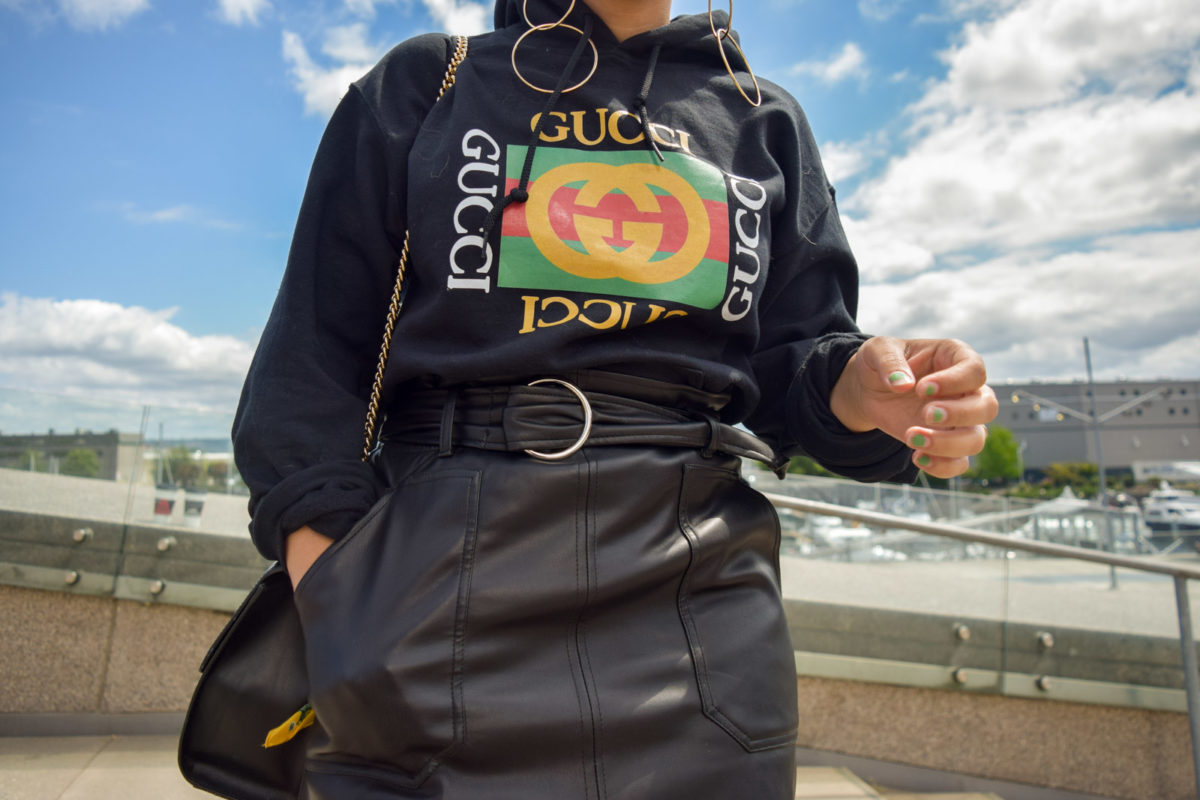 If it is hard to wrap your head throwaway fashion please note that the type of knockoff Gucci t-shirts and sweatshirts I have been buying lately have changed as well. When you buy a knockoff Gucci sweatshirt off of Etsy it isn't going to be a high quality t-shirt perhaps with a Gucci logo inside like the ones that I usually get from China. Instead they are a heavy weight Gildan shirt with a Gildan tag. They are less delicate and as a result more durable for my needs and perfect for my work wardrobe.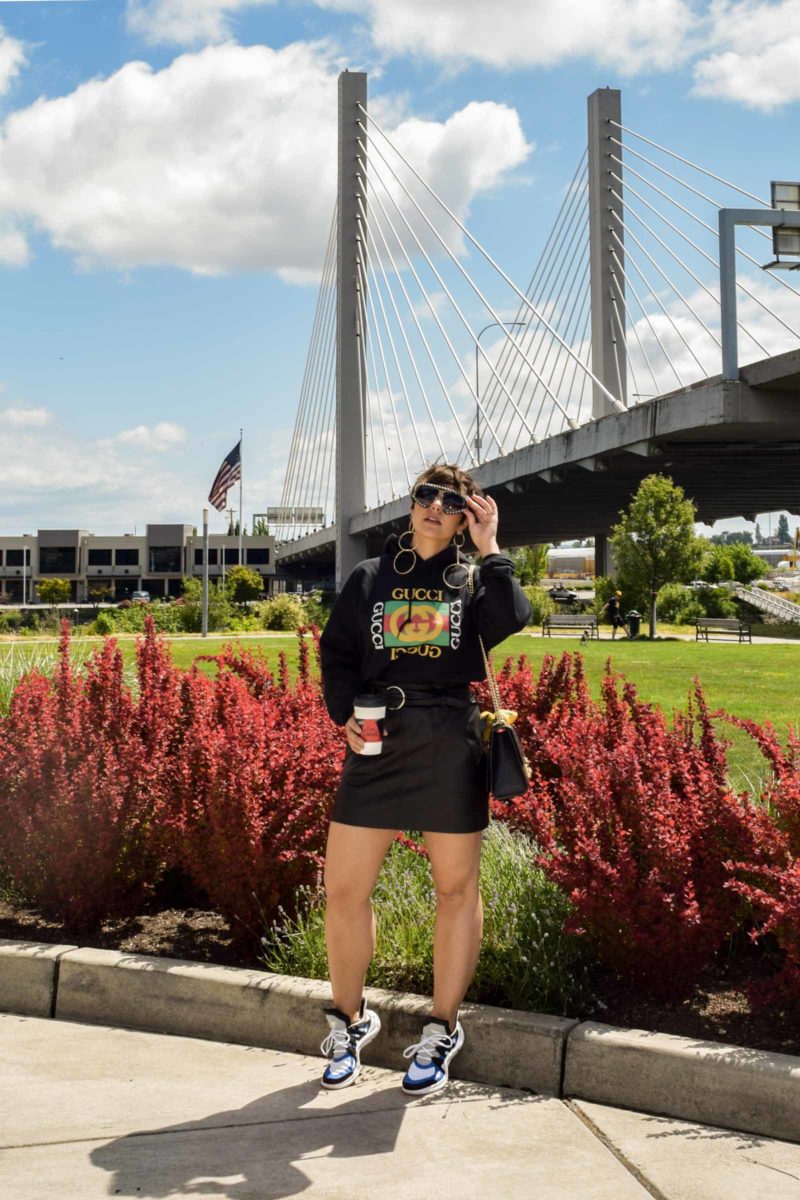 Shop the Look
Long story short I love Gucci knockoffs to wear to work and if you love them too you should get yourself one or two. I have linked some of my favorites off Etsy below. Happy shopping and thanks for reading.
Cheers- Rebecca